With the ever-increasing cost of living and free time being at a premium for most people these days, sticking to a consistent fitness routine isn't a walk in the park (which, by the way, does count as solid exercise). One solution is to bring fitness to you, skip the expensive and time-consuming gym, and find an effective way of training that you enjoy. Halytus is a burgeoning Hong Kong-based fitness brand that aims to be part of this solution with its innovative tech.
What Is Halytus?
Halytus is a fitness tech brand with a mission: To make fitness more accessible and affordable. In the United States, about 60% of adults do not meet the recommendations for exercise. Of those, 25% do not get any activity at all, according to the U.S. Department of Health and Human Services. (1) Reasons for not meeting these recommendations are individual but often include lack of time, lack of funds for a gym membership, and other responsibilities in life that create a barrier, such as childcare. (2)
But Halytus is not just a brand; it's a group of passionate individuals who strive to help everyday people reach their fitness goals with intuitive, smart technology. Team members include Dr. Zhong Shen, Tony Li, and Dr. Xiaojiao Chen, each of whom brings unique talents in robotics, software, and hardware. And each is passionate about health and fitness, knowing how vital a strong and active body is for well-being.
In simple terms, the Halytus team has committed to these tenets:
Accessibility: Enjoy top-notch, effective workouts at home without the hustle of the gym.
Digital fitness innovation: Revolutionizing fitness gear to create portable, compact, digitalized solutions.
Affordability: No bulky, expensive equipment, no recurring fees, just quality equipment at an affordable price point.
So what makes Halytus able to fulfill these commitments? The group of researchers behind the brand has developed HydroFlex technology, which uses the power of hydraulics to create resistance. Hydraulics is a way of creating movement, force, and resistance using liquid pressure. Hydraulic exercise equipment is nothing new; it's been used since the 1970s. However, some past designs have lacked effectiveness and are often large, making them only available in gym settings.
Halytus has applied the concept of hydraulics to create a line of products compact enough for home exercisers using the team's advanced background in robotic research and design, software, and hardware expertise. Their first product is the Hookee — a smart home gym device that helps build strength, muscle, and overall fitness.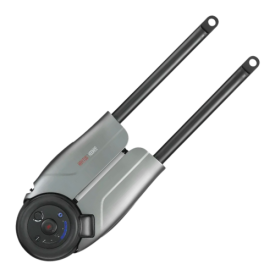 The Hookee from Halytus is an all-in-one strength training machine that uses hydraulic technology in a compact format to create an efficient and effective training option. And be sure to use the code BARBEND for 10% off.
Introducing Hookee: An All-in-One Strength Training System
The first innovation from Halytus is the Hookee device. This all-in-one strength training machine uses hydraulic technology in a compact format to create an efficient and effective training option. The device can replace several bulky, cumbersome pieces of equipment, including dumbbells, barbells, a Smith machine, a squat rack, cables, and even a rowing machine.
Using Hookee, you'll have up to 100 pounds of resistance (using less than a 500ml bottle of water) that is constant and adjustable to your needs. It has a single button for control and pairs with a user-friendly app that helps you create and stick to full-body training plans. 
In fact, over 100 professionally designed workouts are available using the app. A custom program can be created based on a strength assessment you can perform using Hookee. Moreover, the app will track your progress to see exactly how far you've come. It's like having a personal trainer at your fingertips.
All of this comes in a small, convenient package. The Hookee weighs about 10 pounds (without water) and takes up only about 26" by 7" by 6" and can be folded up neatly and stored in a closet, corner, cupboard, or under furniture.
How Hookee Works 
As you now know, Hookee harnesses the power of hydraulics to create resistance. Hydraulics describes how fluids act in motion, such as the flow of liquids in pipes or rivers or fluids contained in storage areas.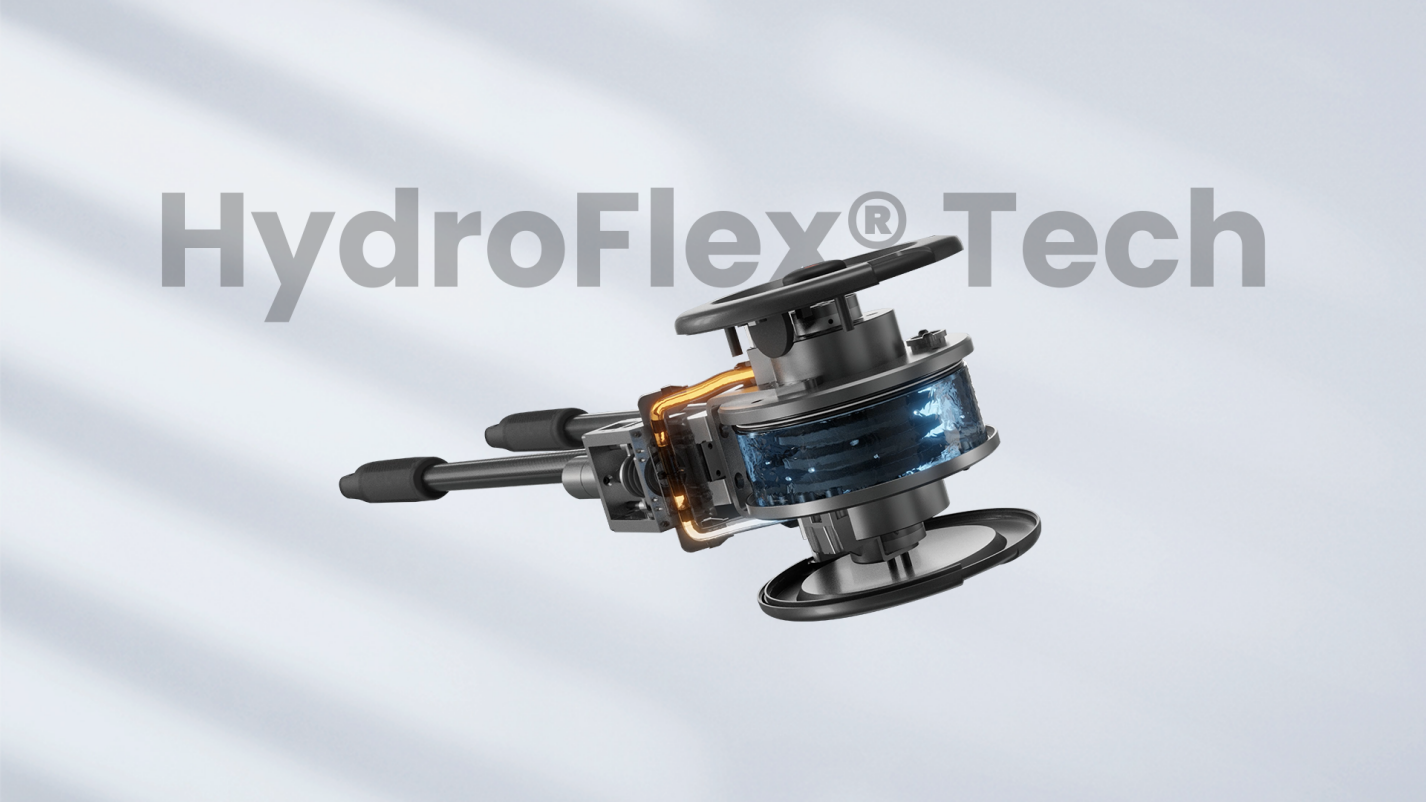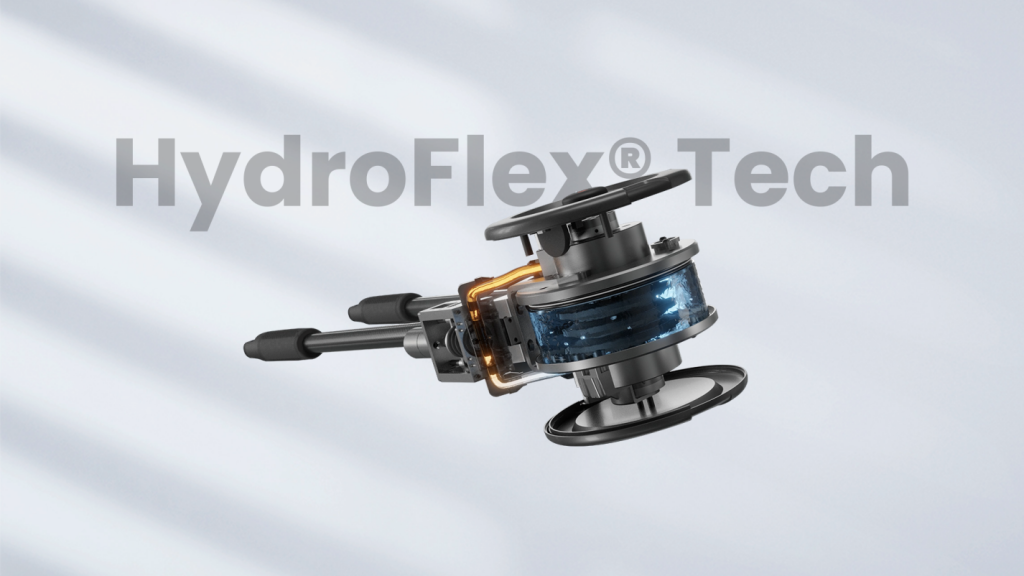 Halytus's HydroFlex technology uses a hydraulic system, which utilizes a pump to push hydraulic fluid (in this case, water) through the system to create power. Water in the system moves through valves, flowing to a cylinder where the hydraulic energy changes into mechanical energy. (3)
Adjustable to Your Strength Level
Hookee's valves direct the water flow, creating and relieving pressure when needed. This pressure is the resistance you will feel when moving the device through a range of motion, such as during a squat, biceps curl, or chest press. One significant benefit of using hydraulic systems to create resistance is that they can be adjusted based on your strength level. Hookee's simple yet effective design allows you to adjust resistance with the rotation of a button.
Bi-directional Resistance
Another unique benefit of the Hookee is the ability to switch between inward and outward resistance. While traditional weights and body weight exercise is limited by gravity, requiring you to fight against gravity in one direction, Hookee provides resistance that can push against you regardless of gravity's pull. 
Unlike a dumbbell that wants to fall during the eccentric (or lowering) phase of a biceps curl, the Hookee can resist you in both directions after you've curled it toward your body. This means instead of having to resist gravity to achieve outward resistance, you can adjust and control the amount of inward resistance you feel for a more personalized training session. 
Real-Time Tracking With the App
Hookee has a companion app that will fill you in on all you need to know to work out with the device. It helps guide you through exercises and strength analysis and creates daily workout plans for you, all while tracking progress in the calendar. You can see exactly what you need to do each day and how to do it.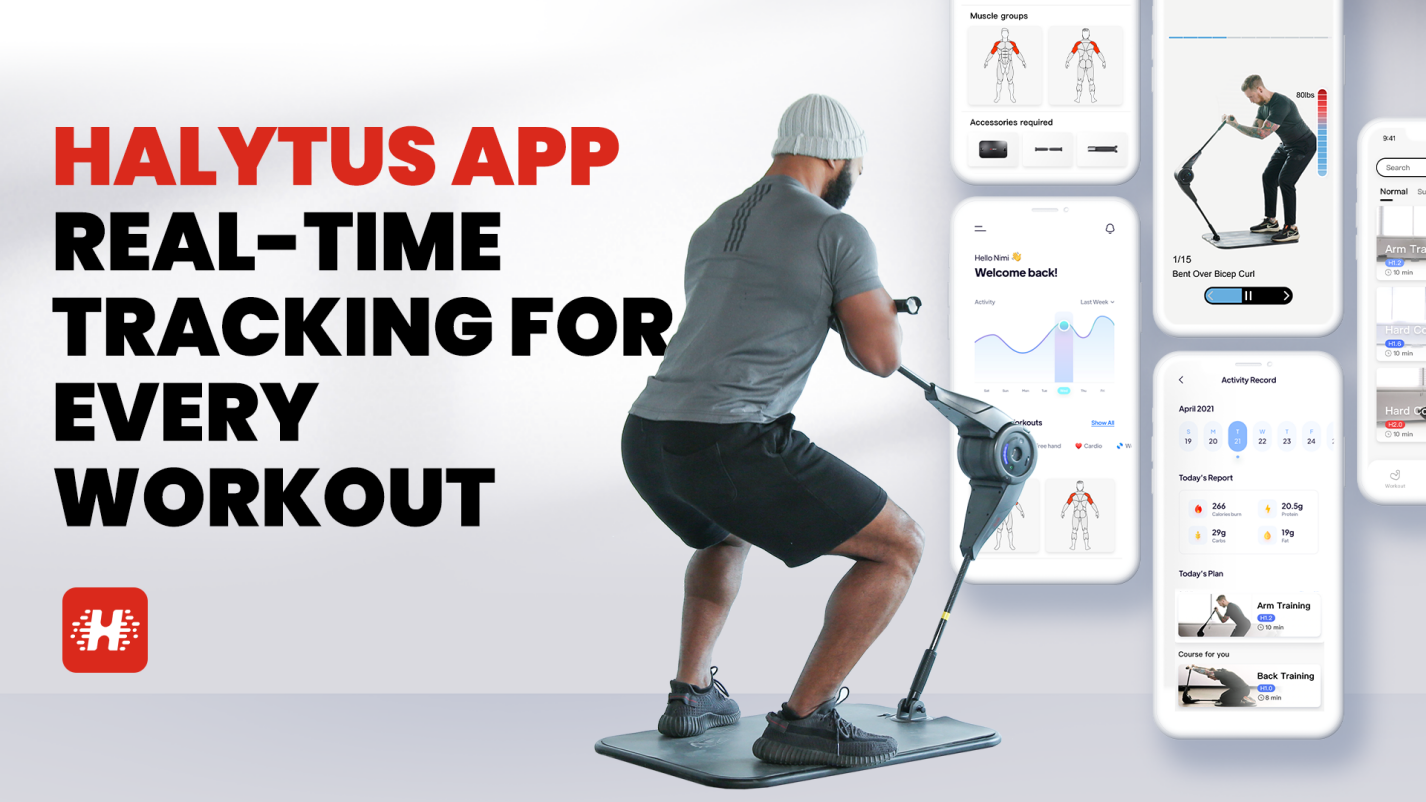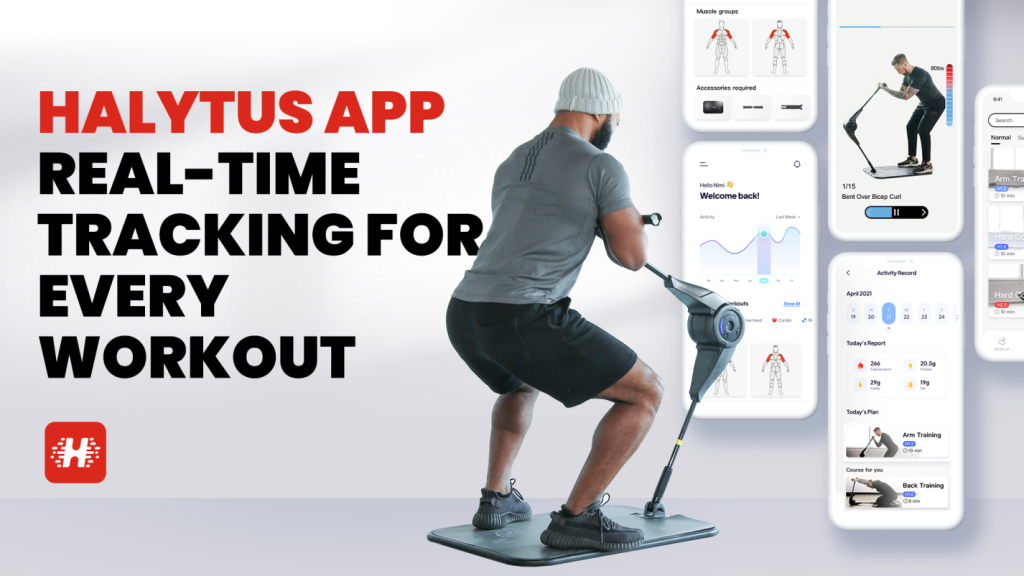 Sensors inside the HooKee device provide real-time feedback about your exercises as you do them, which you can see in the app. It will show you how much resistance you are using with each rep so you know how strong you are and can track your strength gains.
Is Hookee Effective for Workouts?
While Hookee's design and HydroFlex technology are new and innovative, the science behind its effectiveness is not. In fact, researchers have been proving the effectiveness of hydraulic-based fitness equipment for decades. Here are some of the benefits, using scientific research, that Hookee can provide an excellent workout:
Burns Calories
One research study published in the Journal of Strength and Conditioning Research tested the overall calorie burn of different types of exercise on a group of men. The group performed four exercises for 30 minutes: a resistance training session, an endurance cycling session, an endurance treadmill session, and a high-intensity interval training (HIIT) session on a hydraulic resistance system (HRS) that included repeating intervals of 20 seconds at a maximum effort followed by 40 seconds of rest.
Researchers found that the men's calorie burn was significantly greater when exercising with the hydraulic resistance system, compared with when exercising with weights, treadmill, and cycling. (4) While you can perform HIIT with bodyweight or other types of fitness equipment, this study shows that the hydraulic resistance system is a good alternative. In short, you can replace multiple pieces of fitness equipment with one excellently designed hydraulic fitness device and get fantastic calorie-burning results.
Boost Strength and Power
Another study published in the Journal of Strength and Conditioning Research tested the effect of hydraulic resistance exercise on strength and power in untrained adults. The study participants performed 10 exercises: Chest press and pull, shoulder press and pull, low back flexion and extension squat, leg adduction/abduction, leg press, and bicep curl.
The number of sets and the hydraulic resistance level gradually increased over a 12-week program. At the end of the study, the participants gained significant strength and power. (5) While any form of resistance training, using dumbbells, barbells, machines, or other equipment, can help you build strength, this study outlines the effectiveness of a hydraulic resistance-based piece of equipment as a space-saving alternative.
Helps Keep Cholesterol Levels in Check
Many people may think cardio training is all you need when it comes to healthy cholesterol levels. However, resistance training can provide even further benefits. A study published by Alagappa University divided adults into groups that either performed agility ladder-based training, hydraulic resistance training, or both.
The study aimed to see which group showed the best, if any, improvements in total cholesterol, low-density lipoprotein, and high-density lipoprotein cholesterol. Participants' cholesterol levels were checked before starting their training.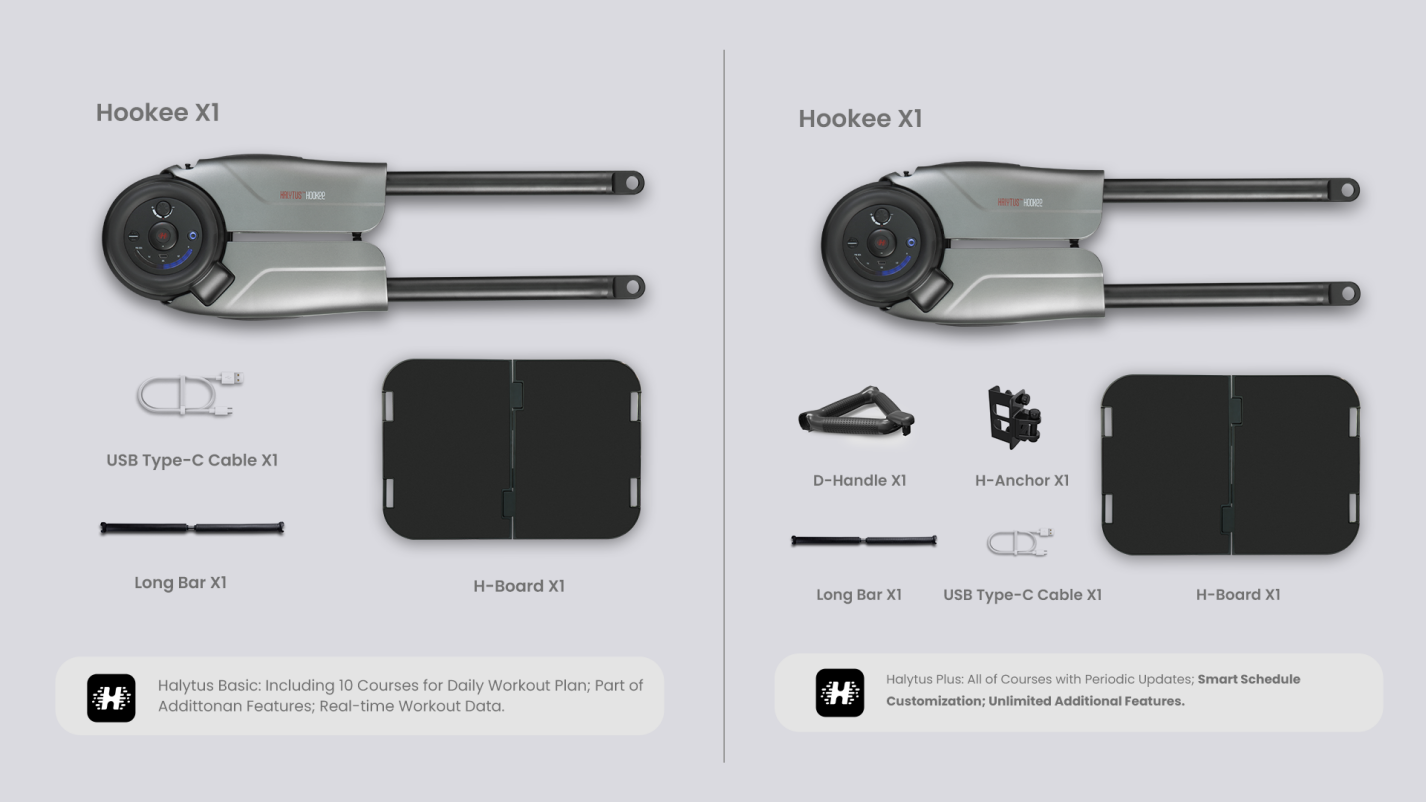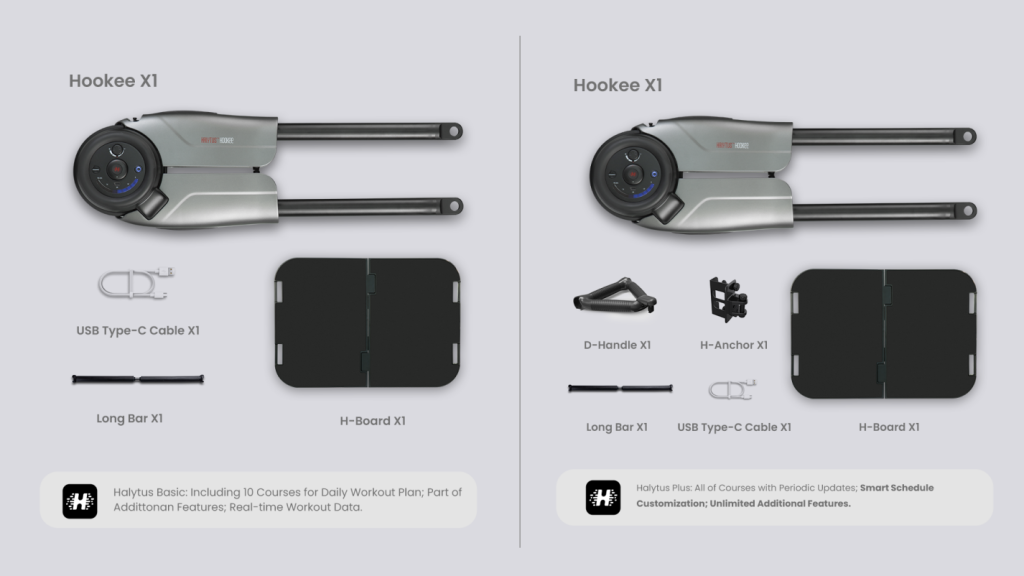 The groups trained for 12 weeks, after which their levels were measured again. The researchers found that the group who performed both ladder training and hydraulic training showed the most improvements in total cholesterol, low-density lipoprotein, and high-density lipoprotein cholesterol and boosted their daily activity level, and had a better lifestyle. (6)
How to Get Your Hands on Hookee
Hookee has launched on its official website, where you can buy a range of packages depending on your budget and needs.
Who Can Benefit From a Hookee
Anyone interested in improving their health and fitness can benefit from owning a Hookee. The 100lbs of resistance may not be enough for some elite powerlifters and heavy weight lifters for all movements, but the unique eccentric and concentric resistance can challenge even the strongest gym-goers more than you'd think.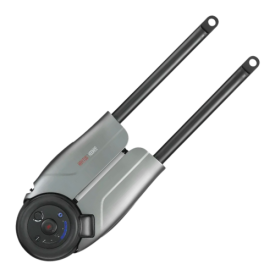 The Hookee from Halytus is an all-in-one strength training machine that uses hydraulic technology in a compact format to create an efficient and effective training option. And be sure to use the code BARBEND for 10% off.
If you are new to working out, want to improve your strength, gain muscle in a science-backed and efficient way, have childcare duties, or have trouble fitting in workouts away from home, the Hookee is an excellent way to get your workouts done efficiently from home. What's more, you'll save money and time, something everyone can appreciate.
References
U.S. Department of Health & Human Services. Facts & Statistics, Physical Activity.
Mailey EL, Huberty J, Dinkel D, McAuley E. Physical activity barriers and facilitators among working mothers and fathers. BMC Public Health. 2014;14:657. doi:10.1186/1471-2458-14-657
Hydraulics Definition, Examples, History, & Facts. Britannica.
Sato, S., Yoshida, R., Murakoshi, F. et al. Comparison between concentric-only, eccentric-only, and concentric–eccentric resistance training of the elbow flexors for their effects on muscle strength and hypertrophy. Eur J Appl Physiol 122, 2607–2614 (2022).
Lee, SungChul; Islam, Mohammod M; Rogers, Michael E; Kusunoki, Masanobu; Okada, Akiyoshi; Takeshima, Nobuo. Effects of Hydraulic-Resistance Exercise on Strength and Power in Untrained Healthy Older Adults. Journal of Strength and Conditioning Research 25(4):p 1089-1097, April 2011. | DOI: 10.1519/JSC.0b013e3181c69ea1
Ms. K.Manosakthi Karthikeyan, Dr.K.Divya Kalimuthu. Isolated and Combined Effect of Hydraulic and Ladder Training on TCL, LDL and HDL Cholesterol Among College Women Students, 26 September 2022, PREPRINT (Version 2) available at Research Square.