How much body fat you carry can be tremendously stigmatizing in the United States. The quest for the "ideal body" has always changed based on social norms at any given time. Current ideas about body fat in the U.S. have emerged from a lot of places — one of which was World War I food conservation propaganda in the early 1900s. The war collided with the newly discovered concept of energy balance.
Calorie counting became a civic duty, and having extra body fat was seen as a form of "hoarding food." Stigmatizing beliefs about body fat still exist over 100 years later, making body fat perhaps the most polarizing tissue in the human body. (1)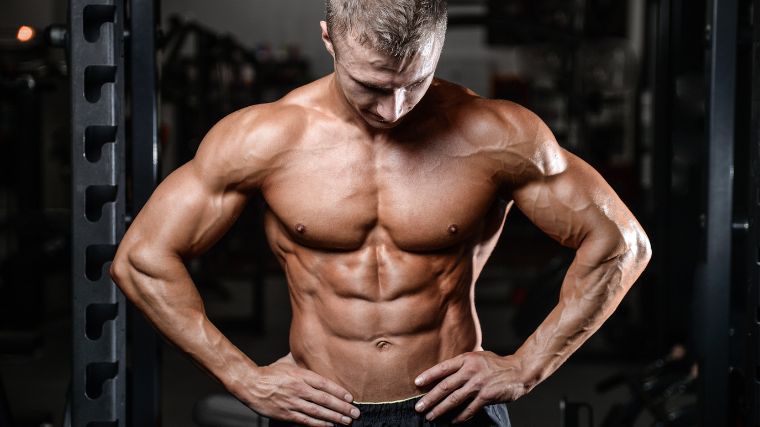 While body fat gets plenty of bad press for its role in various disease processes, it's important to recognize the ways that body fat can support health and athletic performance, as well. Body fat is more than a passive storage space. It plays such an important role in metabolic function and hormone production that it's considered an endocrine organ. (2)
So, how do we determine what level of body fat is considered 'healthy'? The answer is more complex than you might expect.
What Is Body Fat?
Body fat, or adipose tissue, is primarily made up of cells filled mostly with triglycerides. Adipose tissue also contains many other cells, including immune and connective tissue cells, and it's capable of producing hormones that influence inflammation, metabolism, and hunger. (2)
Triglycerides are the storage form of fatty acids, which can be absorbed from the diet or synthesized from excess carbohydrates and (to a lesser extent) amino acids. The hormone insulin stimulates some triglyceride formation and storage after meals. But this doesn't mean that weight gain is caused by eating fat or carbohydrates. (2)(3)
[Read More: The Definitive Guide to Bodybuilding Meal Prep]
When someone frequently eats more calories than they require to maintain their body weight, their fat cells will accumulate and store more triglycerides over time, resulting in more body fat. On the other hand, when a person is in a calorie deficit for an extended period, those triglycerides will be broken down between meals to release the stored fatty acids for energy, resulting in fat loss. (2)
What Hormones Are Produced by Body Fat?
Human fat cells can produce the hormones leptin and adiponectin to help regulate metabolism and body fat levels. Leptin levels increase with body fat, so as body fat goes up, more leptin is produced. It binds to cells in the brain and liver to reduce food intake and increase energy expenditure. (2)
Adiponectin has the opposite relationship with body fat; higher body fat levels mean lower levels of adiponectin. Among other functions, adiponectin helps to regulate insulin sensitivity and blood sugar while promoting the breakdown of fatty acids. So, higher body fat levels could lead to insulin resistance and elevated blood sugar due, in part, to lower levels of adiponectin. (2)
What Is the Difference Between Total Body Fat and Body Fat Percentage?
Total body fat is expressed in weight, whereas body fat percentage is the portion of a person's weight that comes from body fat.
For example, if one person weighs 200 pounds and another person weighs 230 pounds, and they both have 20 pounds of body fat, their total body fat is the same. Their body fat percentages would be different, though. A person weighing 200 pounds would have 10 percent body fat, while a person weighing 230 pounds would have about 8.5 percent body fat.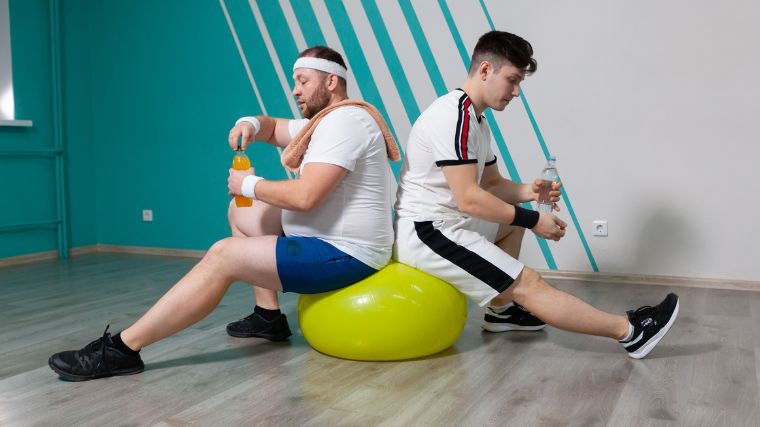 [Read More: Nutrition for Athletes — How to Eat for Muscle and Performance]
Body fat percentage describes someone's body composition or the amount of body fat they have relative to their total body weight, which includes many other components like bone, muscle, and skin. This percentage provides more context about their potential health status than total body fat alone. (4)
What Is the Difference Between Body Fat Percentage and Body Mass Index?
Body mass index (BMI) was originally intended to estimate body fat levels and predict future potential health issues in populations. However, it only takes height and body weight into account, so it doesn't provide any information about body fat percentage. (4)
BMI also misses other important factors, like body fat distribution, bone density, and differences between genders, races, and ethnicities. Many athletes are incorrectly categorized as overweight based on their BMI because they have more muscle mass than the average person. (4)
Similarly, a person can have a BMI that's considered normal but still be at risk of chronic diseases and frailty later in life due to low levels of muscle mass, with or without high levels of body fat. (5)
What Is a Healthy Body Fat Percentage?
Health is a complex concept that encompasses more than physical health or levels of body fat. Even the World Health Organization's (WHO) definition of health — "a state of complete physical, mental and social well-being and not merely the absence of disease or infirmity" — has come under scrutiny for being too simplified and unrealistic. (6)
For this article, a body fat percentage is considered healthy if it's associated with a comparatively low risk of cardiovascular disease, type-2 diabetes, cancer, all-cause mortality, or psychological harm.
There's a Wide Range of Healthy Body Fat Percentages
Although a recent study estimated that 25 percent body fat was associated with the lowest all-cause mortality risk, the range of healthy body fat percentages is fairly broad at 12 to 22 percent in cisgender men and 20 to 33 percent in cisgender women. (7)(8)(9)
However, with some diseases, having obesity or being considered overweight (by BMI standards) can improve survival rates. This is known as the "obesity paradox," and while it hasn't been fully explained, some theorize that the extra energy reserves (in the form of body fat) play a role. (10)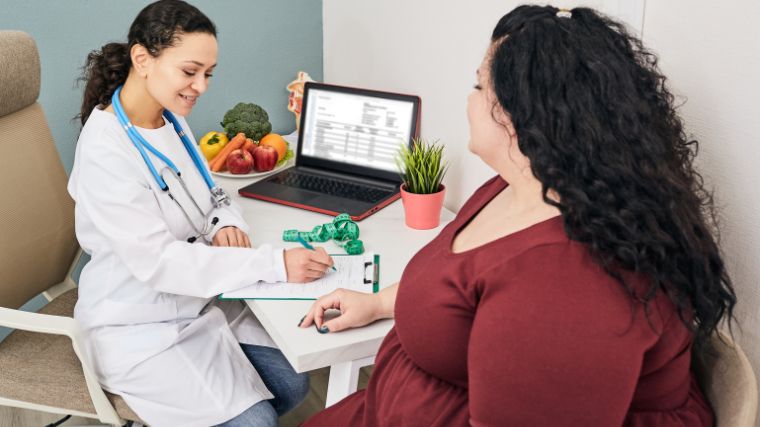 [Read More: Intuitive Eating for Strength and Physique Athletes]
It's also important to note that people with typical levels of body fat can still develop metabolic risk factors, like elevated triglycerides, if they're sedentary. (11)(12)(5)
Note: There aren't yet sufficient studies including nonbinary people and transgender people with different experiences of medical transition.
There Are Health Risks Associated with Higher or Lower Body Fat Percentages
In people categorized as normal weight or overweight by BMI standards, body fat percentages above 23 percent in cis men or 33 percent in cis women have been linked to a higher risk of cardiovascular disease mortality compared to people with lower body fat percentages. (5)(13)(14)
Essential fat levels, which are the minimum necessary to maintain normal bodily functions, are estimated to be around three to five percent in cis men and eight to 12 percent in cis women.
Physique athletes, such as bodybuilders, reduce their body fat to low levels like these for competitions, resulting in thyroid, immune, and reproductive hormone suppression. This can lead to irregular periods, loss of bone mineral density, and an increased risk of injury and illness. Athletic performance suffers as well. (14)
Quality of life and mental health can also be negatively impacted by body fat levels outside the ranges considered to be healthy for most people. These effects are linked to social and psychological factors — like weight stigma, body image, and disordered eating behaviors — rather than body fat. (14)(15)
How Do I Calculate My Body Fat Percentage?
There are several ways to measure body fat percentage. No method is 100 percent accurate, but they can provide estimates used to track changes in body composition and body fat measurements over time.
Bioelectrical Impedance Analysis (BIA)
BIA estimates body fat percentage by sending a weak electrical current through the body. Electricity moves through muscle and water more easily than it does through fat, so the machine estimates the amount of muscle, water, and fat based on the conductivity of a person's body.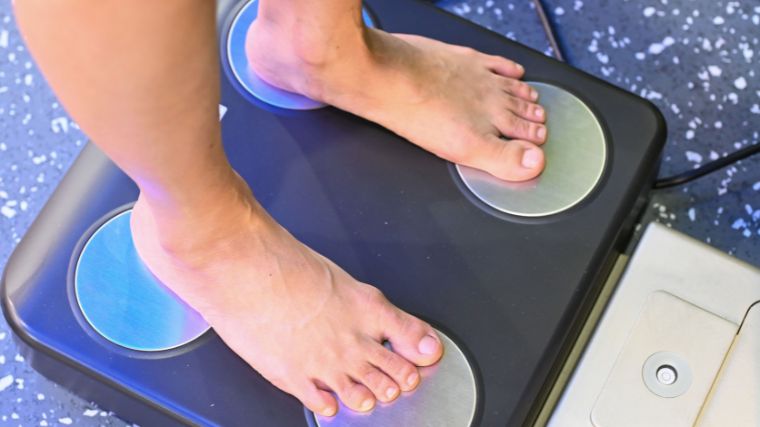 [Read More: The 10 Best Mass Gainer Supplements]
This method is one of the easiest, but it can also be pretty inaccurate because it can be thrown off by hydration status. (16)
Skinfold Testing
Skinfold measurements use a pair of calipers to assess skin thickness at multiple sites. That number is then plugged into specific equations to calculate an estimated body fat percentage. The accuracy of these tests depends on several factors, including the skill level of the tester and the number of sites measured. (16)
Hydrostatic Weighing and BodPod
Hydrostatic or underwater weighing and the BodPod (also known as air displacement plethysmography) both estimate body composition based on the different densities of muscle and fat tissue. Because muscle is more dense than fat, it takes up less space (or volume), displacing less water or air.
These methods are accurate, but not as widely available as BIA or skinfold tests. (16)
Dual-Energy X-Ray Absorptiometry (DEXA) Scan
A DEXA scan is one of the most accurate methods for measuring body composition. Weak X-rays scan the body for 10 to 20 minutes, measuring body fat, muscle mass, and bone mineral density.
Like hydrostatic weighing and the BodPod, these can be hard to access outside a clinical or research setting. (16)
Does Body Fat Percentage Matter?
A person's body fat percentage alone is somewhat informative, but it doesn't tell the whole story. Other factors — like fat distribution and physical activity habits or fitness level — must be considered when linking body fat percentage to overall health risks.
Fat distribution is dictated largely by genetics and hormones, and it generally falls into two categories: around the abdomen (or android) or around the hips and thighs (or gynoid).
Fat stored under the skin is called subcutaneous fat, while visceral fat is stored around the internal organs. Compared to subcutaneous fat stored around the hips, visceral abdominal fat is linked to a much higher risk of cardiovascular disease, cancer, and mortality. (10)(13)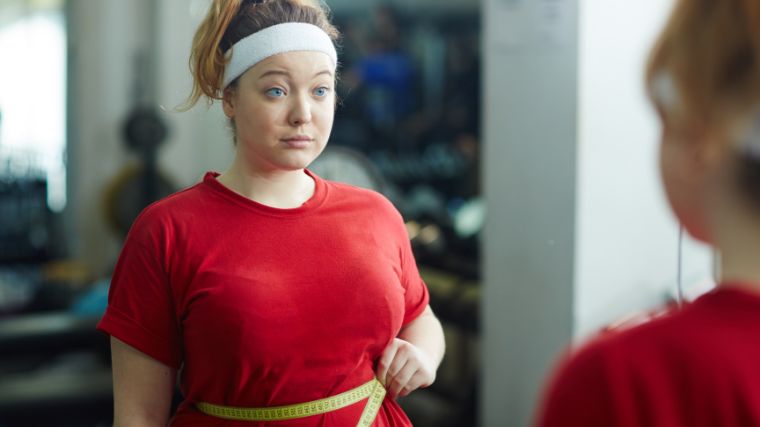 [Read More: 5 At-Home Workouts for Strength, Muscle Growth, Power, and More]
Physical activity protects against conditions like type-2 diabetes or cardiovascular disease across a broad range of body fat percentages, whereas a sedentary lifestyle is linked to metabolic risk factors regardless of body composition. (11)
Studies have shown that physical activity is one of the key differences between people who have obesity-related metabolic diseases versus metabolically healthy obesity. (12)(17)
How Do I Reduce My Body Fat?
If you're already within the healthy range of body fat percentage, physically active, and metabolically healthy, further fat loss isn't necessarily going to improve your health. If you're an athlete, it could improve your performance or place you in a different weight class.
To protect yourself against disordered eating habits often associated with attempts at fat loss, consider balancing body image and mental health needs with body composition aspirations. (18)(19)
Fat loss can improve health outcomes in people with elevated levels of body fat, but it doesn't have to involve rigid diets or extreme exercise regimens. It only requires that you sustain a calorie deficit, which you can do by changing your eating habits, increasing your physical activity level, or a combination of both. The key to sustainable fat loss is making sustainable changes. (20)
Step One: Estimate Your Sustainable, Healthy Weight Range
Drastic weight loss isn't necessary. Studies show that a five to 10 percent reduction in body weight can improve metabolic risk factors in people with obesity or those considered overweight by BMI standards, and people can be healthy within a wide range of body fat percentages. (21)
For people in recovery from eating disorders, working with a clinician who can provide trauma-informed care may be a much better fit than trying to look at or calculate numbers and goals on your own.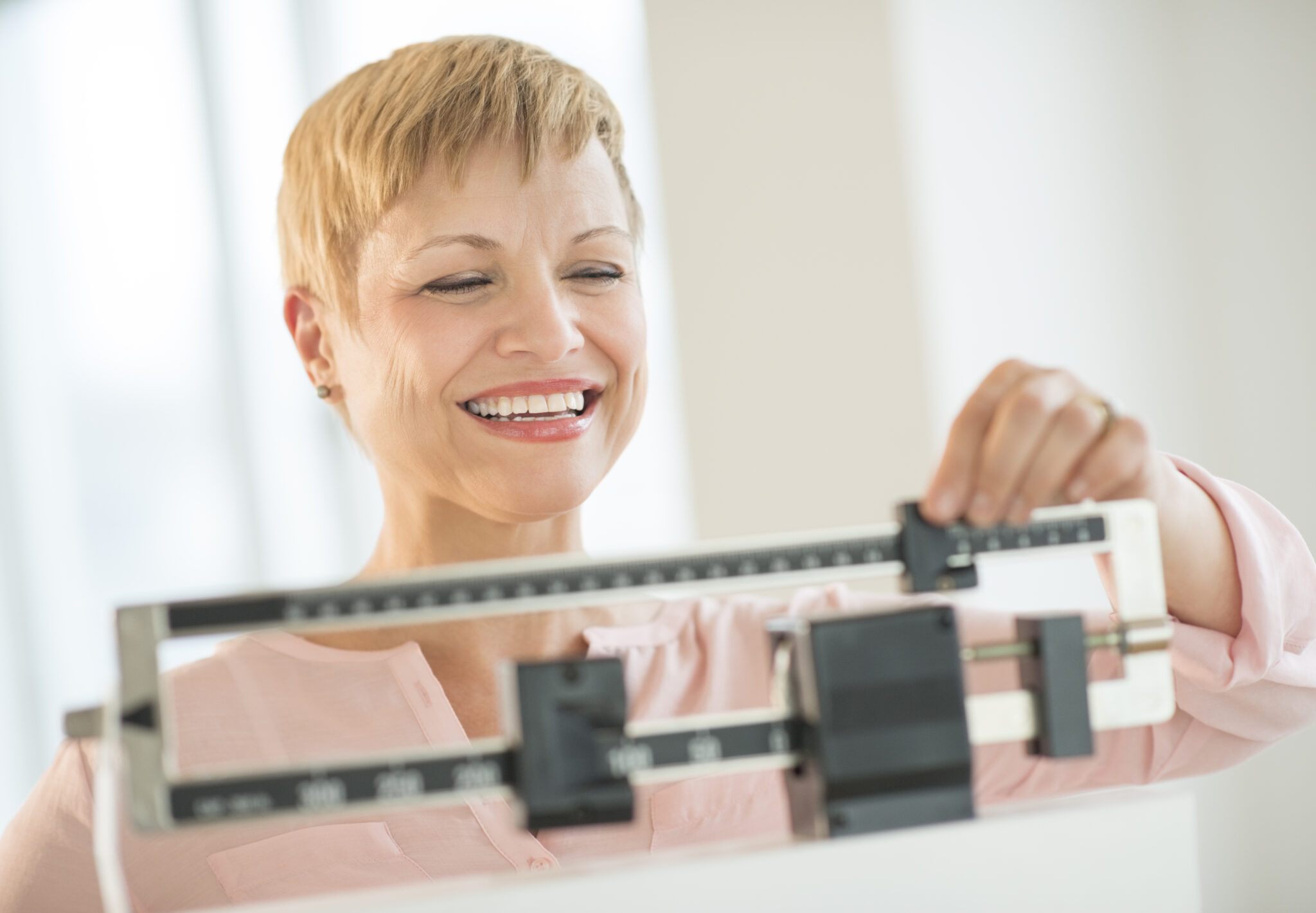 [Read More: Best Macros Calculator for Tracking Muscle Gain and Fat Loss]
If looking at numbers is safe for you and you know your current body composition, you can calculate your healthy weight range with the following formula:
Target weight = lean mass weight / (100 percent – desired percent body fat)
For example, if you currently weigh 220 pounds with 30 percent body fat, you have 154 pounds of lean mass and 66 pounds of body fat. With a goal body fat percentage of 20 percent, your formula would look like this:
Target weight = 154/(100-.20)
Your target weight would be about 193 pounds, which would involve losing 27 pounds.
This is just one example, though; ideally, you'd calculate this for the upper and lower ranges of healthy body fat percentages and choose the most realistic goal — not necessarily the lowest. If calculations like this aren't your thing, stick with the goal of a five to 10 percent reduction in body weight instead.
Step Two: Safely Create a Calorie Deficit
There are many ways to create a calorie deficit, but not all methods are safe and sustainable. Using a nutrition tracker can be helpful for some people, but it isn't a good fit for everyone.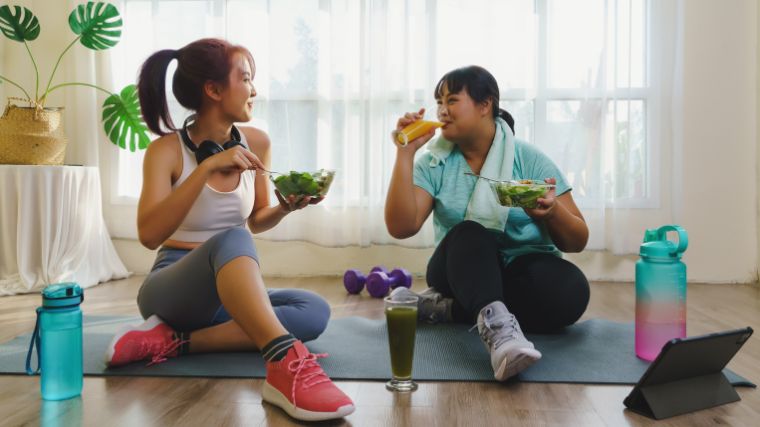 [Read More: The Best Healthy Fast Food Options at the Most Popular U.S. Chains]
Other alternatives include:
However you choose to create a calorie deficit, it's best to make small, realistic, sustainable changes over time, and to keep your deficit no higher than 300 to 500 calories per day. While you'll likely lose weight quickly with extreme diets and exhausting workout routines, you're also more likely to lose muscle mass and could find yourself stuck in a cycle of yo-yo dieting. (18)(25)
Maintain Your Muscle Mass
Whether or not you decide to lose body fat, muscle mass is critical to your long-term health and quality of life. The calorie deficits required for fat loss can also lead to the loss of lean muscle, but you can minimize or prevent that with resistance training and a prudent calorie deficit.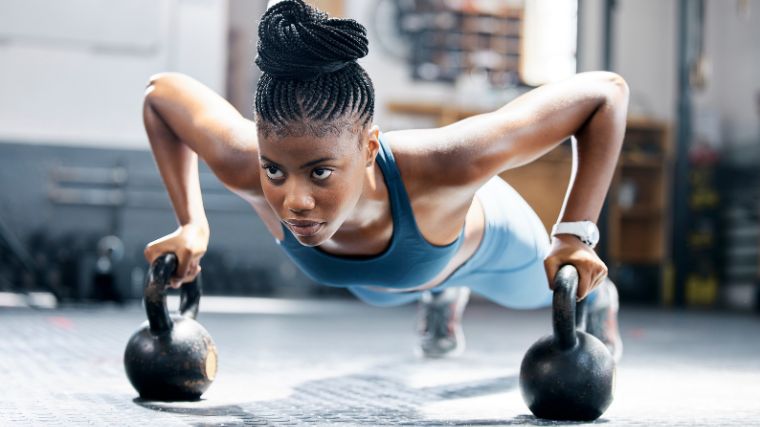 [Read More: The Best Online Workout Programs For Coaching, Cardio, Value, And More]
You could also pursue a body recomposition goal rather than a fat loss goal. It's a slower process but provides the benefits of muscle gain and fat loss without the downsides. (25)
Each Body Is Different
The relationship between body fat and health is complex. It isn't just the amount of body fat that determines its effects on one's health. Other factors — like physical activity habits, social stigmas, and fat distribution — can influence the way body fat affects health and disease risk.
The "healthiest" body fat percentage for an individual would be the one that supports their physical health and performance without sacrificing their mental health or quality of life.
FAQs
With such a complicated topic, it's understandable to have a lot of questions. Here are our answers.
How much body fat is considered obese?
Although there are BMI categories for obesity, a consensus about body fat levels hasn't been reached. According to the American Heart Association and WHO, obesity is defined as a BMI of greater than 30, but this doesn't translate directly to a specific amount of body fat. (26)
What is the healthiest body fat percentage?
Body fat percentages that are considered healthy in the United States range from 12 to 22 percent in cis men and 20 to 33 percent in cis women. But other factors, like fat distribution and physical activity habits, can modify the relationship between body fat and health. (7)(8)(9)
Can you have too much body fat?
While a high level of body fat is linked to health issues, the amount that's considered to be "too much" is variable and dependent on other lifestyle factors.
Some studies have shown that cardiovascular and heart disease risk is higher at body fat percentages above 23 percent in cis men or 33 percent in cis women, but there is no consensus on a threshold for what would be considered "too much" body fat. (7)(8)(9)
References
Veit, H. Z. (2013). Modern Food, Moral Food: Self-Control, Science, and the Rise of Modern American Eating in the Early Twentieth Century. University of North Carolina Press.
Richard, A. J., White, U., Elks, C. M., et al. (2020, April 4). Adipose Tissue: Physiology to Metabolic Dysfunction. In K. R. Feingold, B. Anawalt, M. R. Blackman, et al. (Eds.), Endotext [Internet]. South Dartmouth (MA): MDText.com, Inc.
Willett, W. C., & Leibel, R. L. (2002). Dietary fat is not a major determinant of body fat. The American journal of medicine, 113 Suppl 9B, 47S–59S.
Zierle-Ghosh, A., & Jan, A. (2022, September 11). Physiology, Body Mass Index. In StatPearls [Internet]. Treasure Island (FL): StatPearls Publishing; 2023 Jan-.
Romero-Corral, A., Somers, V. K., Sierra-Johnson, J., Korenfeld, Y., Boarin, S., Korinek, J., Jensen, M. D., Parati, G., & Lopez-Jimenez, F. (2010). Normal weight obesity: a risk factor for cardiometabolic dysregulation and cardiovascular mortality. European heart journal, 31(6), 737–746.
Armitage R. (2023). The WHO's definition of health: a baby to be retrieved from the bathwater?. The British journal of general practice : the journal of the Royal College of General Practitioners, 73(727), 70–71.
Jayedi, A., Khan, T. A., Aune, D., et al. (2022). Body fat and risk of all-cause mortality: A systematic review and dose-response meta-analysis of prospective cohort studies. International Journal of Obesity, 46, 1573–1581.
Abernathy, R. P., & Black, D. R. (1996). Healthy body weights: An alternative perspective. The American Journal of Clinical Nutrition, 63(3), 448S-451S. ISSN 0002-9165.
Kyle, U. G., Schutz, Y., Dupertuis, Y. M., & Pichard, C. (2003). Body composition interpretation. Contributions of the fat-free mass index and the body fat mass index. Nutrition (Burbank, Los Angeles County, Calif.), 19(7-8), 597–604.
Lavie, C. J., Milani, R. V., & Ventura, H. O. (2009). Obesity and Cardiovascular Disease: Risk Factor, Paradox, and Impact of Weight Loss. Journal of the American College of Cardiology, 53(21), 1925-1932. ISSN 0735-1097.
Kęska, A., Tkaczyk, J., Malara, M., & Iwańska, D. (2022). Metabolic Risk Factors in Young Men With Healthy Body Fat But Different Level of Physical Activity. American journal of men's health, 16(1), 15579883211070384.
Brochu, M., Tchernof, A., Dionne, I. J., Sites, C. K., Eltabbakh, G. H., Sims, E. A., & Poehlman, E. T. (2001). What are the physical characteristics associated with a normal metabolic profile despite a high level of obesity in postmenopausal women?. The Journal of clinical endocrinology and metabolism, 86(3), 1020–1025.
Britton, K. A., Massaro, J. M., Murabito, J. M., Kreger, B. E., Hoffmann, U., & Fox, C. S. (2013). Body fat distribution, incident cardiovascular disease, cancer, and all-cause mortality. Journal of the American College of Cardiology, 62(10), 921–925.
Macek, P., Biskup, M., Terek-Derszniak, M., Stachura, M., Krol, H., Gozdz, S., & Zak, M. (2020). Optimal Body Fat Percentage Cut-Off Values in Predicting the Obesity-Related Cardiovascular Risk Factors: A Cross-Sectional Cohort Study. Diabetes, metabolic syndrome and obesity : targets and therapy, 13, 1587–1597.
Mountjoy, M., Sundgot-Borgen, J. K., Burke, L. M., et al. (2018). IOC consensus statement on relative energy deficiency in sport (RED-S): 2018 update. British Journal of Sports Medicine, 52, 687-697
Zawisza, K., Tobiasz-Adamczyk, B., Galas, A., et al. (2021). Changes in Body Mass Index and Quality of Life—Population-Based Follow-up Study COURAGE and COURAGE-POLFUS, Poland. Applied Research in Quality of Life, 16, 501–526.
Duren, D. L., Sherwood, R. J., Czerwinski, S. A., Lee, M., Choh, A. C., Siervogel, R. M., & Cameron Chumlea, W. (2008). Body composition methods: comparisons and interpretation. Journal of diabetes science and technology, 2(6), 1139–1146.
Kanagasabai, T., Thakkar, N. A., Kuk, J. L., et al. (2015). Differences in physical activity domains, guideline adherence, and weight history between metabolically healthy and metabolically abnormal obese adults: A cross-sectional study. International Journal of Behavioral Nutrition and Physical Activity, 12, 64.
Rahimi-Ardabili, H., Reynolds, R., Vartanian, L. R., McLeod, L. V. D., & Zwar, N. (2018). A Systematic Review of the Efficacy of Interventions that Aim to Increase Self-Compassion on Nutrition Habits, Eating Behaviours, Body Weight and Body Image. Mindfulness, 9(2), 388–400.
Linardon, J., & Mitchell, S. (2017). Rigid dietary control, flexible dietary control, and intuitive eating: Evidence for their differential relationship to disordered eating and body image concerns. Eating behaviors, 26, 16–22.
Ogden, L. G., Stroebele, N., Wyatt, H. R., Catenacci, V. A., Peters, J. C., Stuht, J., Wing, R. R., & Hill, J. O. (2012). Cluster analysis of the national weight control registry to identify distinct subgroups maintaining successful weight loss. Obesity, 20(10), 2039–2047.
Hall, K. D., & Kahan, S. (2018). Maintenance of Lost Weight and Long-Term Management of Obesity. The Medical clinics of North America, 102(1), 183–197.
Hall, K. D., Ayuketah, A., Brychta, R., Cai, H., Cassimatis, T., Chen, K. Y., Chung, S. T., Costa, E., Courville, A., Darcey, V., Fletcher, L. A., Forde, C. G., Gharib, A. M., Guo, J., Howard, R., Joseph, P. V., McGehee, S., Ouwerkerk, R., Raisinger, K., Rozga, I., … Zhou, M. (2019). Ultra-Processed Diets Cause Excess Calorie Intake and Weight Gain: An Inpatient Randomized Controlled Trial of Ad Libitum Food Intake. Cell metabolism, 30(1), 67–77.e3.
Ciampolini, M., Lovell-Smith, H. D., Kenealy, T., & Bianchi, R. (2013). Hunger can be taught: Hunger Recognition regulates eating and improves energy balance. International journal of general medicine, 6, 465–478.
Guerrero-Hreins, E., Stammers, L., Wong, L., Brown, R. M., & Sumithran, P. (2022). A Comparison of Emotional Triggers for Eating in Men and Women with Obesity. Nutrients, 14(19), 4144.
Barakat, C. M. S., Pearson, J. M., Escalante, G. D., Campbell, B. P., & De Souza, E. O. (2020). Body recomposition: Can trained individuals build muscle and lose fat at the same time?. Strength and Conditioning Journal, 42(5), 7-21.
Oliveira, B. R., Magalhães, E. I. D. S., Bragança, M. L. B. M., Coelho, C. C. N. D. S., Lima, N. P., Bettiol, H., Barbieri, M. A., Cardoso, V. C., Santos, A. M. D., Horta, B. L., & Silva, A. A. M. D. (2023). Performance of Body Fat Percentage, Fat Mass Index and Body Mass Index for Detecting Cardiometabolic Outcomes in Brazilian Adults. Nutrients, 15(13), 2974.
Feature Image: ALL best fitness is HERE / Shutterstock