The triceps contain different heads and training them with multiple types of exercises will be your best bet for building strong arms. One of the best ways to build strong triceps is with the use of triceps pushdown bars. Note, you'll need a cable machine already in order to use the below attachments.
Most everyone has used a triceps pushdown bar before, and in this round-up we look at some of the market's best options. If you're on the market for bigger and stronger triceps, then you definitely want to check out some of these top picks.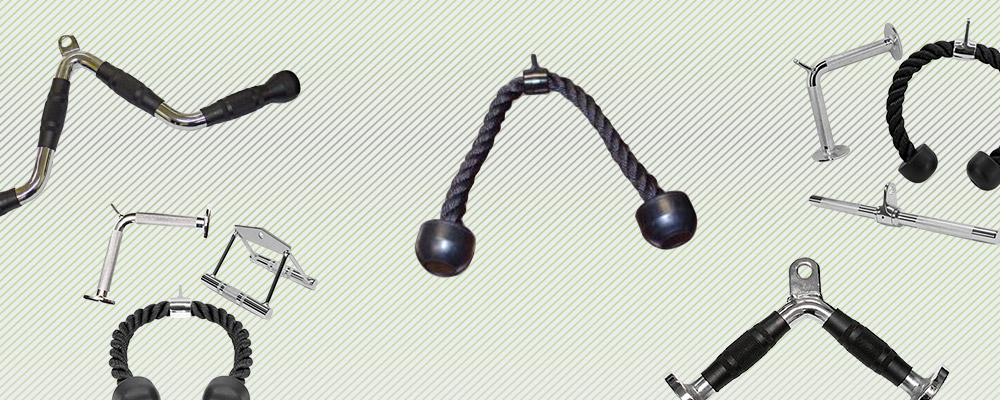 Editor's Choice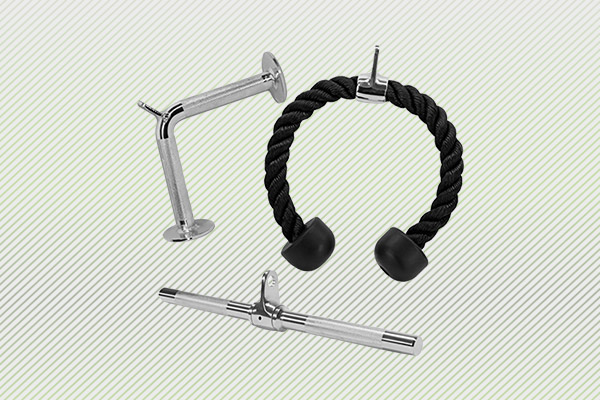 Yes4All LAT Machine Accessory Pull Down
Pros
Versatile packages allows for dynamic triceps training (over 20+ variations).
Textured grip on the v-bar for performance support. 
Texture grip on the straight bar.
Cons
Textured knurling may be a little rough on hands when starting out. 
Best Triceps Bar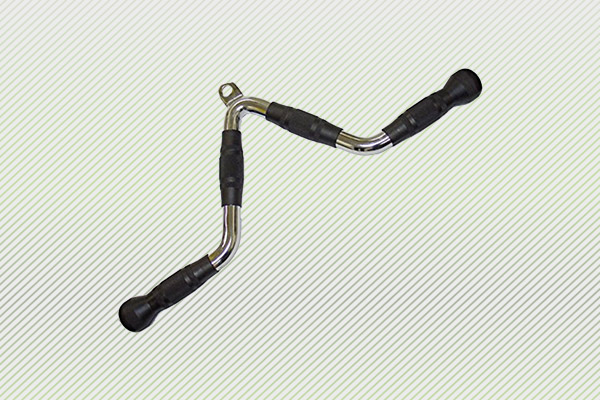 CAP Barbell Deluxe Tricep Press Down Bar with Rubber Handgrips
Pros
Dual v-grip and straight bar for tricep training.
Strong and durable steel construction.
Rubber non-slip grip. 
Cons
Limited to only two gripping styles.
Best Versatility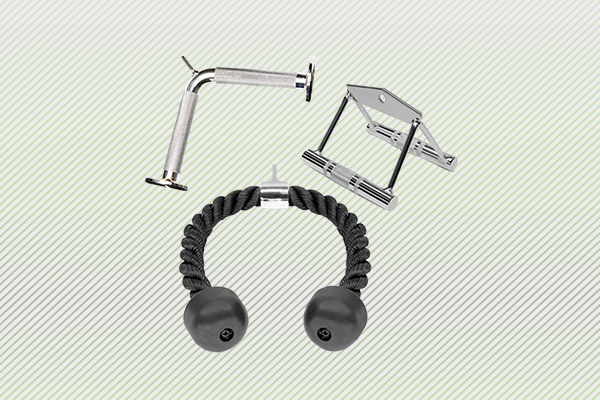 A2ZCARE Combo Tricep Press Down Cable Attachment
Pros
Rope attachment for rope focused tricep work.
Textured v-grip and non-slip arms for tricep movements. 
Durable steel construction. 
Cons
Knurling may be rough on beginner's hands. 
Best Grips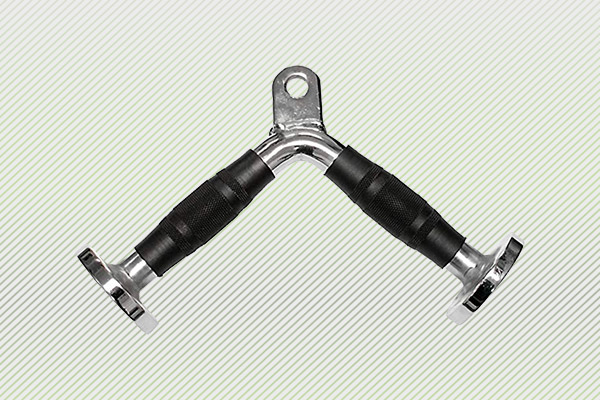 CAP Barbell Deluxe Tricep V-Bar with Rubber Handgrips
Pros
Durable steel construction. 
Rubber grips support overall performance. 
Knobs on the end prevent hands from sliding.
Cons
Limited to only one style of grip. 
Also Consider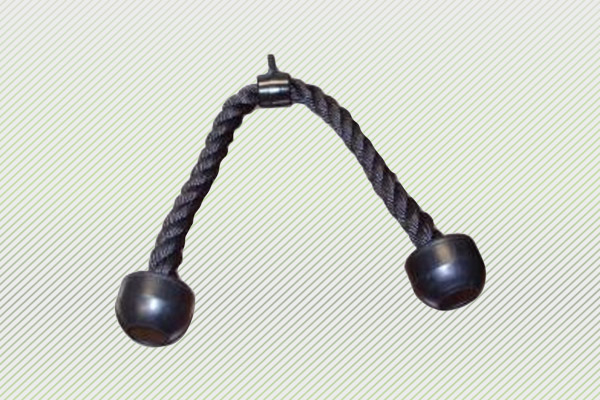 CAP Barbell Deluxe Tricep Rope
Pros
Rubber knobs on the end prevent slipping.
Durable rope that is resistant to wear and tear. 
Steel attachment to ensure long-term durability.
Cons
Limited to only rope tricep training applications.
Methodology
When assessing different triceps pushdown bars, we look at two main criteria, then separated options by each of them. The two criteria in question are construction and versatility.
Construction
When it comes to construction for triceps pushdown bars, there are a few things worth keeping in mind before making a purchase. The first construction aspect we look at is the main material used to compose the attachment. Generally, better attachments will be made with a high-quality steel and will be void of additional welding.
The second construction aspect we look at is how the handles are made and what material they're made out of. For beginners, handles made with a non-slip grip or rubber will be better for easing one into the hand wear and tear that can come along with these attachments. If you'd rather a metal surface, then consider handles with a knurled texture and knobs on the end of the handles to prevent slipping.
Versatility
Every triceps pushdown bar is designed slightly differently and will help target the triceps based on their construction. There isn't really one "perfect" triceps pushdown bar, as the triceps need multiple forms of stimuli to grow, so analyzing what you need and how you want to train is important when considering versatility.
When we assess triceps pushdown bars, we always rank attachments with v-shape and straight attachments higher than one-use attachments.
Wrapping Up
Triceps pushdown bars are useful pieces of equipment for targeting and building strong triceps. If you're on the market for a new triceps pushdown bar, then check out some of the awesome options above.