BPI Sports is a sports nutrition company based out of Hollywood, Florida, and they're pretty well-known for their inexpensive protein powder and protein bars. But their product line is enormous, and they sell five kinds of preworkouts alone.
We decided to try 1.R.M. Vortex. The name stands for "one more rep" and it contains a remarkable array of plant extracts in addition to the stimulants caffeine and yohimbine. Let's take a closer look at the ingredients of the Fruit Punch flavor.
BPI Sports 1.M.R. Vortex Nutrition & Ingredients
The ingredients mostly fall into the "Full Speed Vortex™ Matrix," which contains 1.7 grams of glycerol monostearate, indigofera pulchra extract, caffeine, white leadwort extract, securinega suffruticosa extract, and yohimbine.
This is a proprietary blend, so we don't know how much of these ingredients the product contains. The exceptions are the "two cups of coffee" worth of caffeine — probably around 200 milligrams — and some niacin, of which there is 20 milligrams or 100 percent of the recommended daily intake.
The other ingredients are an array of natural and artificial flavors, colors, sweeteners, and anti-caking agents. Note that this product contains sucralose and acesulfame potassium, artificial sweeteners that some people try to avoid.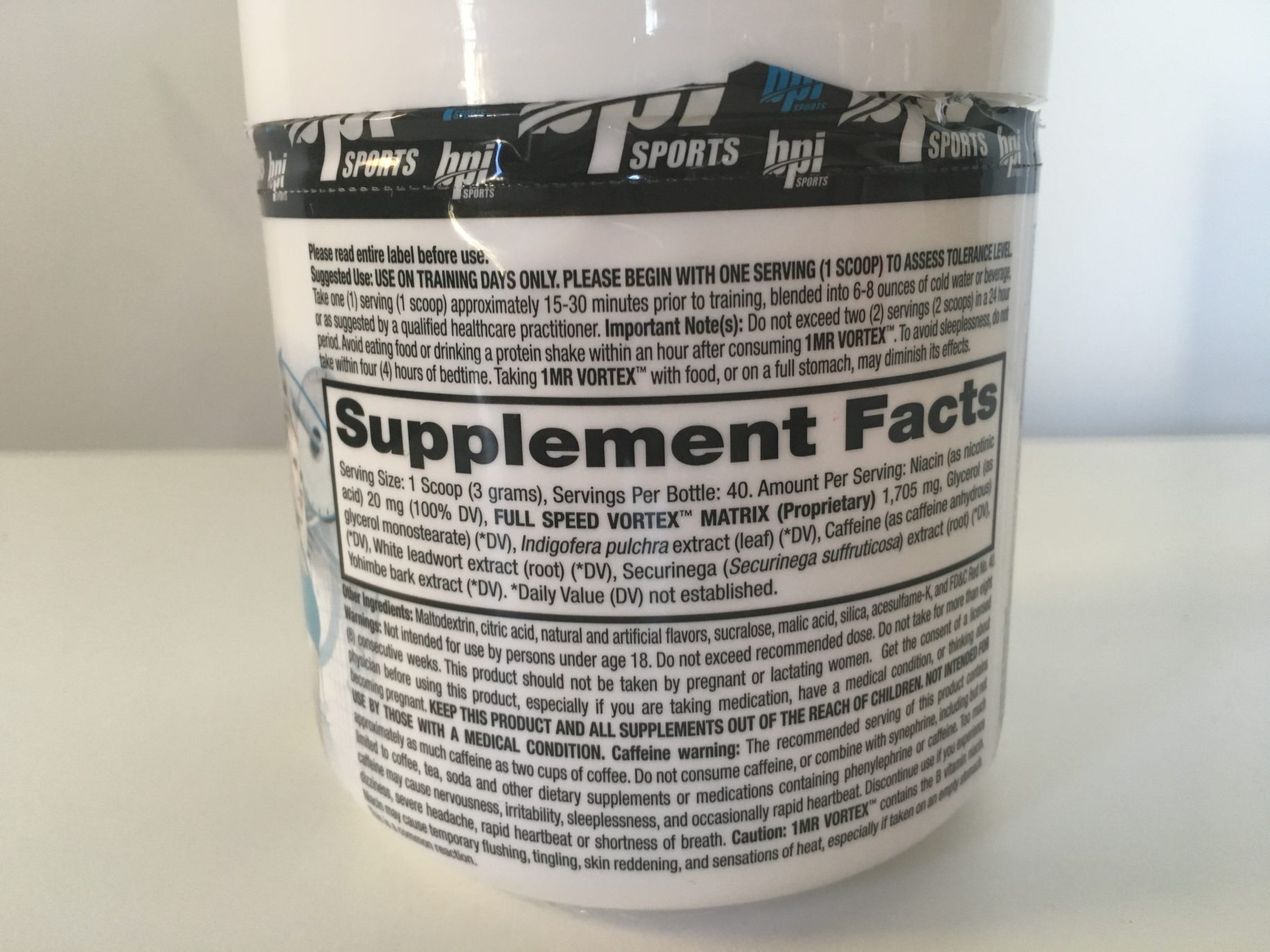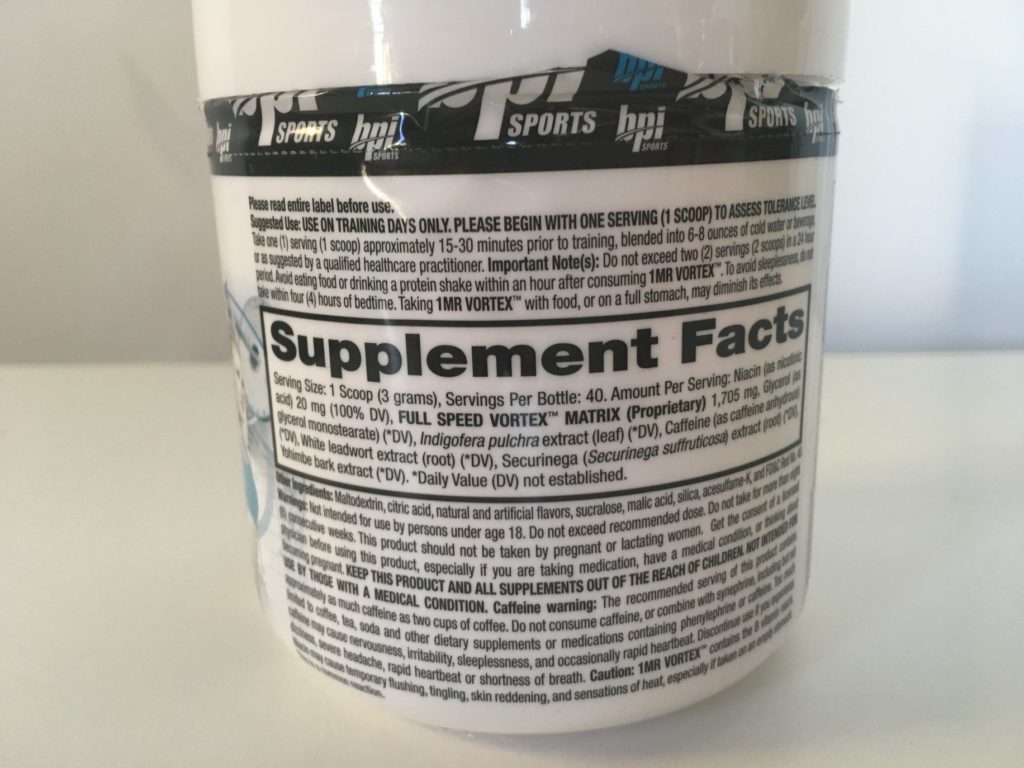 BPI Sports 1.M.R. Vortex Benefits and Effectiveness
I've reviewed a lot of preworkouts, and most of these ingredients were new to me. After a little digging, I learned their purported effects:
Indigofera pulchra: a plant traditionally used for pain relief and anti inflammatory effects. No studies have been conducted on humans as a workout enhancer, but there's a theory that it may reduce recovery time because it's anti-inflammatory.
White leadwort extract: An ayurvedic plant that's known for its high antioxidant content. A lot of studies focus on its usage as a laxative, but it may boost dopamine and focus as well. Evidence has been mixed.
Securinega suffruticosa extract: It's a GABA receptor antagonist which means it may stimulate the central nervous system, so it could lead to better workouts.
Glycerol monostearate: an emulsifier that some studies suggest could improve endurance.
The other ingredients are the stimulants caffeine and yohimbine, which is pretty similar to caffeine and might do a better job of burning fat.
Lastly there's the niacin, a B-vitamin that might help with blood flow and muscle pumps. That said, there's 100 percent of the RDI in one scoop; usually people take at least five times that amount if they're chasing a pump.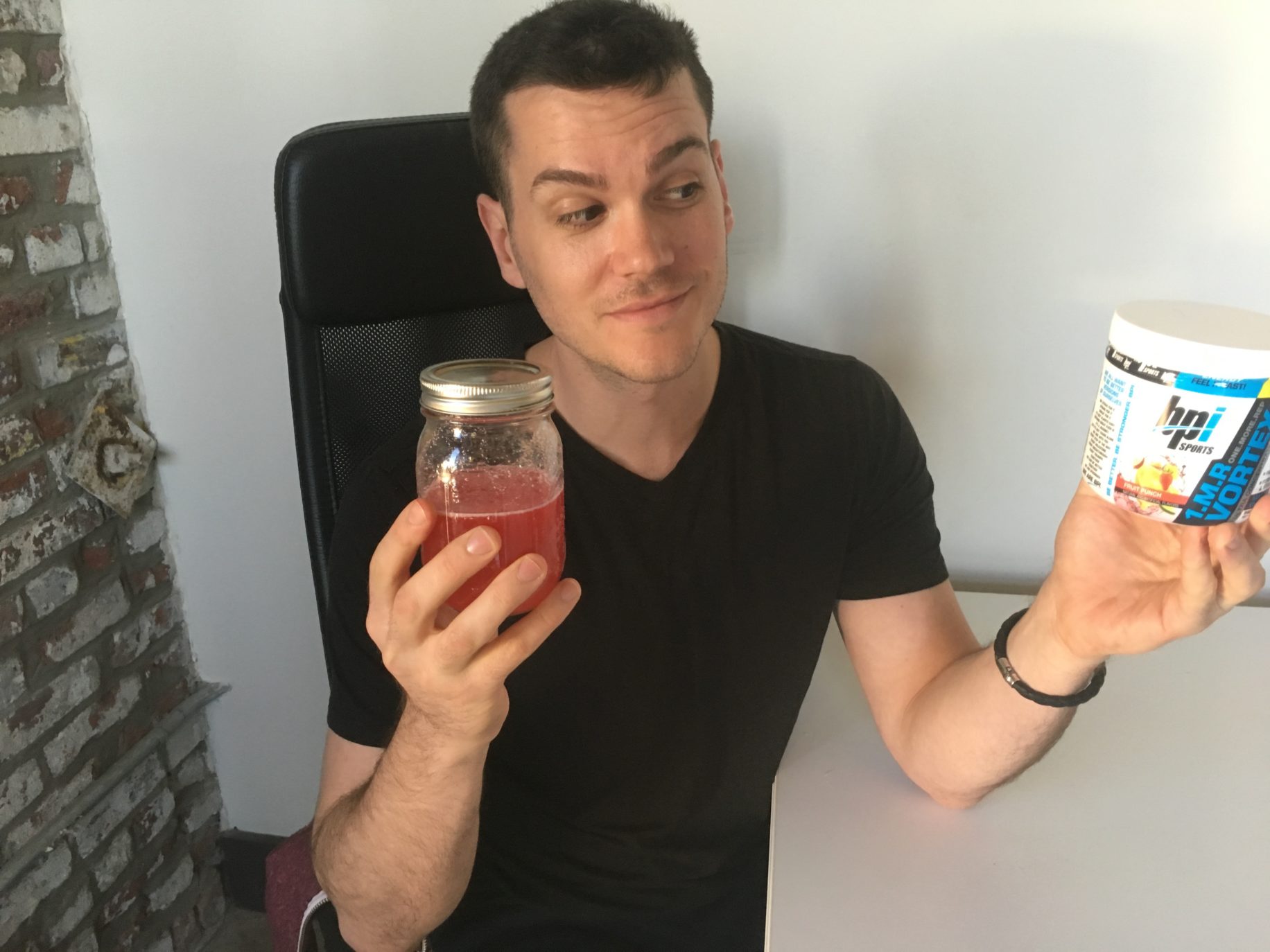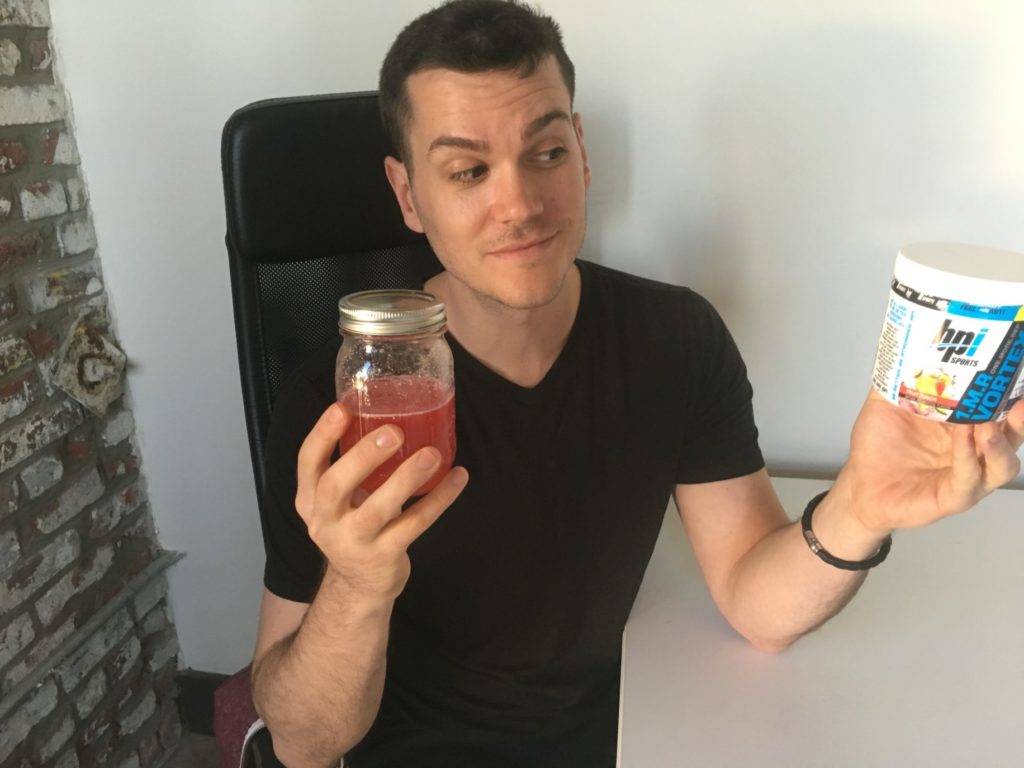 BPI Sports 1.M.R. Vortex Price
You can pick up a tub of 50 servings for just $18.50, or 37 cents per scoop. That's extraordinarily cheap; most preworkouts are somewhere between 80 cents and a dollar per serving.
BPI Sports 1.M.R. Vortex Taste
I picked up the Fruit Punch flavor which tasted like cherry-flavored candy. If you like cherry-flavored candies you'll love it, just don't expect a tropical fruit-like flavor.
The Takeaway
It's hard to have a firm opinion about a product's effectiveness when it doesn't tell you how much of each ingredient it contains. It's also hard to be too critical of a product that's so darn cheap. You're getting the caffeine of two cups of coffee, some yohimbine to boost its effects, and a couple of other ingredients that could increase endurance. There's not a ton of evidence behind some of the plant extracts, but for 37 cents a scoop I think it's worth the money.
BPI Sports 1.M.R. Vortex
Per Serving: $0.37