The six-time Figure Olympia champion Cydney Gillon is amidst her dynasty as a bodybuilding legend. She has more Figure Olympia titles than anyone in history and is still at the top of her game. However, despite being seemingly untouchable atop the Figure throne, Gillon has not lost sight of how she climbed the ladder.
On Feb. 14, 2023, Gillon took to her YouTube channel to offer tips to anyone looking to start their pro bodybuilding career. The big takeaway: "Focus on yourself." This doesn't necessarily mean what one might think at first glance. Gillon didn't mean it from a physique perspective but from a mindset and self-esteem perspective. She dissected what she meant further in the video below:
[Related: Tips From Terrence Ruffin and Wesley Vissers' Back Training — How Many Sets, Which Movements First, and More]
Love Yourself
This notion is a must in Gillon's view since the sport of bodybuilding is inherently subjective and "literally meant to judge you on a high platform." The mental stability of confidence in oneself and knowing and loving oneself can help the inevitable criticism from judges lead to growth as a competitor rather than an assessment of one's value.
You have to love yourself through and through. Take the criticism, apply it, and move forward.
Playing the long game as a pro bodybuilder involves constantly winning the mental game of onlookers offering their opinion of how one looks, even if they aren't an expert or a bodybuilder themselves. Once comfortable with the mental obstacles that will constantly be levied against a rookie bodybuilder, they'll have to channel that into training and diet.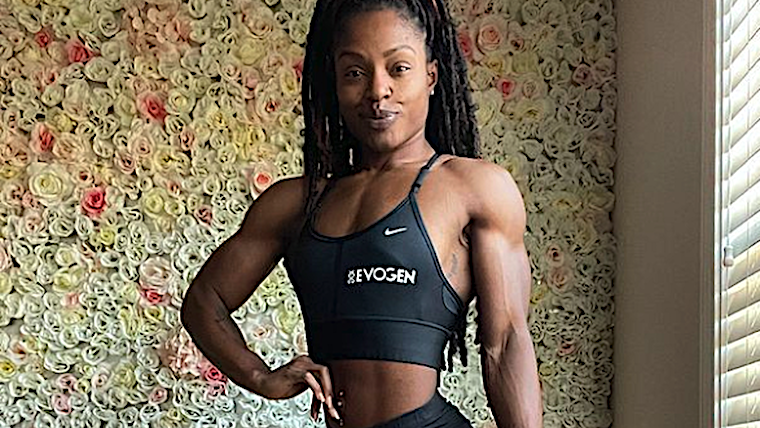 [Related: Mike O'Hearn and Hafthor Björnsson Speak on the Importance of Range of Motion and Embracing a Challenge]
Put in the Work
According to Gillon, the constant effort necessary for success in bodybuilding is unavoidable. No matter the skills, genetics, or privileges a rookie bodybuilder might have starting out, they will "have to work."
Don't prepare yourself to complain. Be honest with yourself with how much work you've actually put in.
Even when giving maximum effort, Gillon believes that bodybuilders need to be content knowing that they may not ever win a major contest or pro show. Despite being an all-time champion herself, she suggests that the focus should be more on the bodybuilding journey and not the desired destination of competitive recognition.
Not everybody can win, but its about who you become while you're walking through this pathway.
Although the art of bodybuilding requires an audience, Gillon doesn't think that the audience should have enough influence over a competitor to sway their emotions, particularly when it comes to social media.
[Related: Hunter Labrada Recaps His 2022 Olympia Experience, Will Compete at Least Twice in 2023]
Don't Compare Yourself
Social media is a beacon of bodybuilding content. Poses and physique updates and training tips and diet guides, and everything in between litter the digital space of Instagram and will likely be fed to any user who's shown interest in bodybuilding. While the pictures on social media can look good, there is also a chance they are entirely fantasy:
People photoshopping left and right, getting all these filters; angles. Nothing matters until you are on stage [on competition] day.
Athletes can look incredible five or 10 weeks out from a show, but in competitive bodybuilding, the only day that matters is the one the judges are judging on. So for those who seek a start in bodybuilding, Gillon's advice is to keep the journey positive at all times and to start with self-love.
More Bodybuilding Content
Featured image: @vytamin_c on Instagram