GNC is an enormously popular chain of supplement stores that has thousands of locations in the United States and stores in fifty other countries around the world. When we tried their in-house whey protein powder, we had mixed reactions. It was cheap, but like most cheap protein powders it contains ingredients like soy and artificial sweeteners that some folks find controversial.
When we picked up the fruit punch flavor of their BCAA 5000, we had a similar initial reaction: it's cheap. But does that mean it's low quality? We decided to find out.
GNC BCAA 5000 Nutrition and Ingredients
One serving has 5 calories and 1 gram of carbohydrate.
There's a good 3:1:1 ratio of L-leucine, L-isoleucine, and L-valine: 3000 milligrams of L-leucine and 1000 milligrams of the other two. They're micronized, which means they're processed in a way that increases the product's solubility and absorbability, though it's hard to say by how much.
[See our top BCAA choices]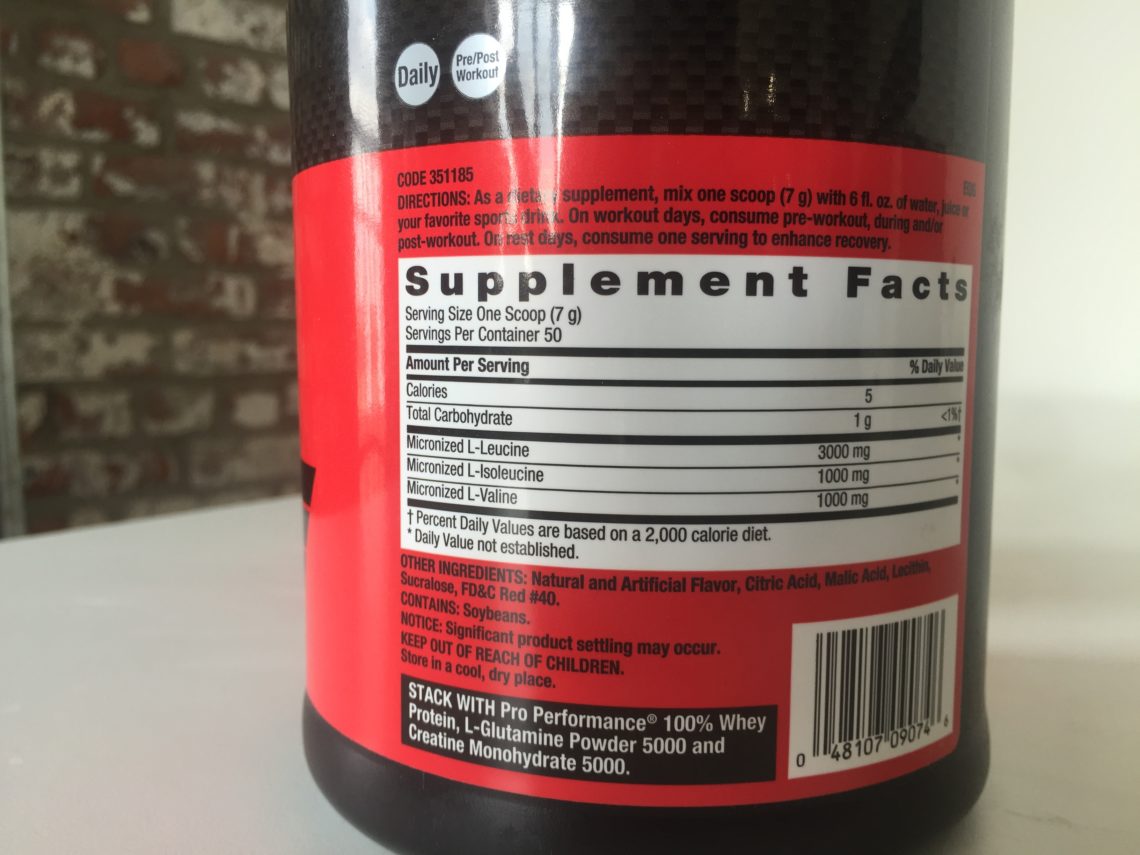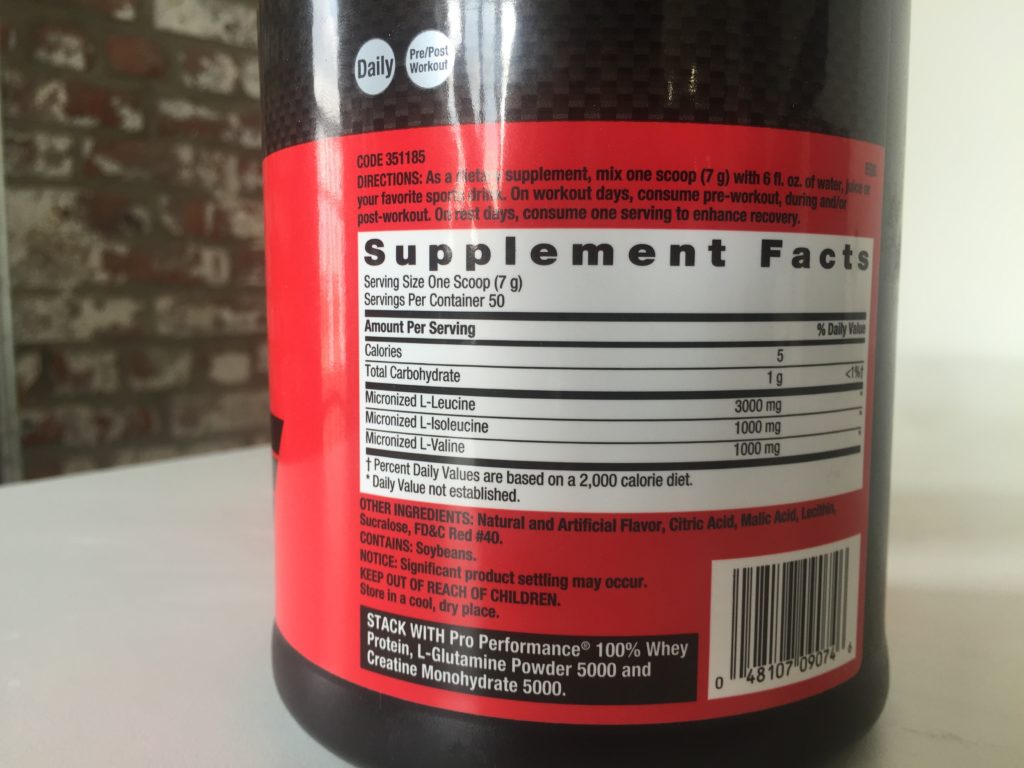 Otherwise, the rest of the ingredients are just natural and artificial flavor, citric acid, malic acid (that's for the fruity sour taste), soy lecithin (for mixability), sucralose (also called Splenda®), and red food dye #40.
GNC BCAA 5000 Price
A 350-gram tub provides 50 servings for 30 dollars, which winds up at 60 cents per serving. (Or 12 cents per gram of BCAAs, if you want to be very precise.)
That's pretty inexpensive, about the same price per gram as Scivation's Xtend, Evlution Nutrition's BCAA Energy, and Optimum Nutrition's Essential Amino Energy.
GNC BCAA 5000 Benefits and Effectiveness
Those products offer a lot more than just L-leucine, L-isoleucine, and L-valine. Some have vitamins, some have caffeine, some have taurine, some have additional amino acids. GNC's BCAA 5000 is really nothing but the amino acids and some flavoring. You might see this as a pro, or you might feel a little short changed, depending on your outlook. Personally, I think the product should be a little cheaper if this is all it's offering.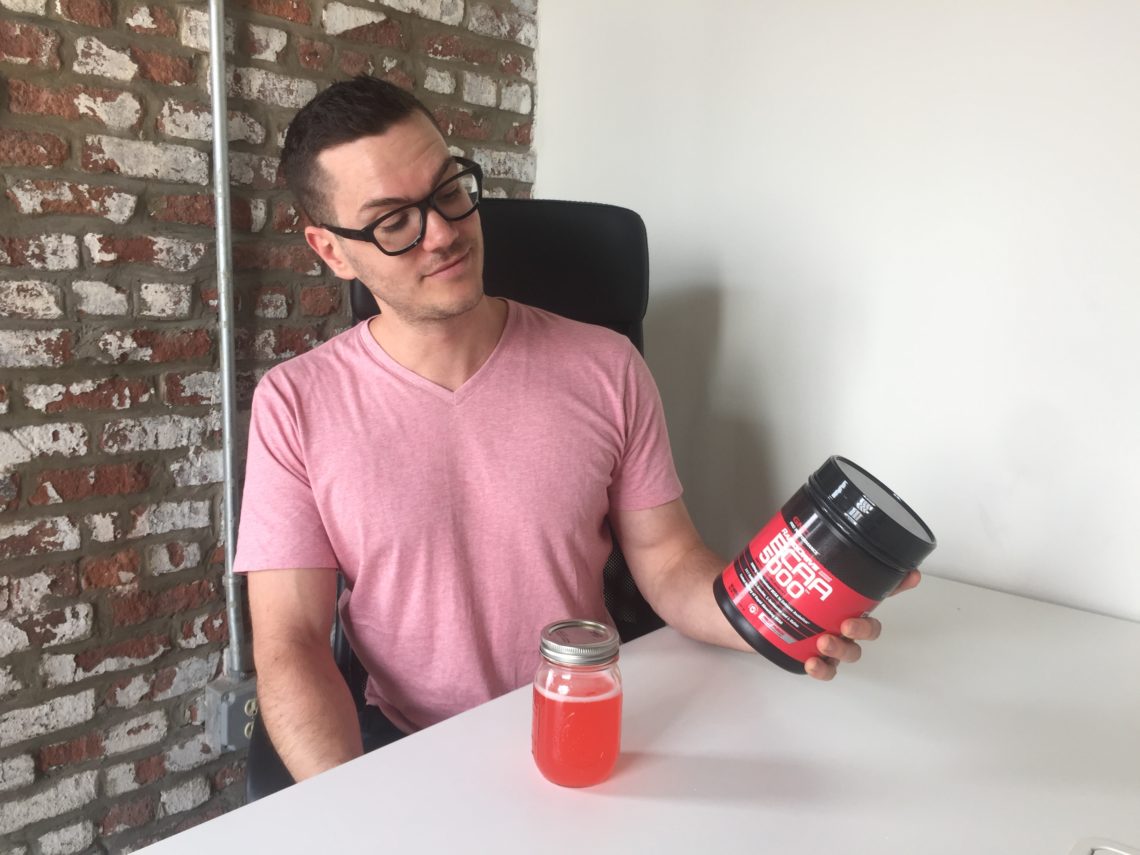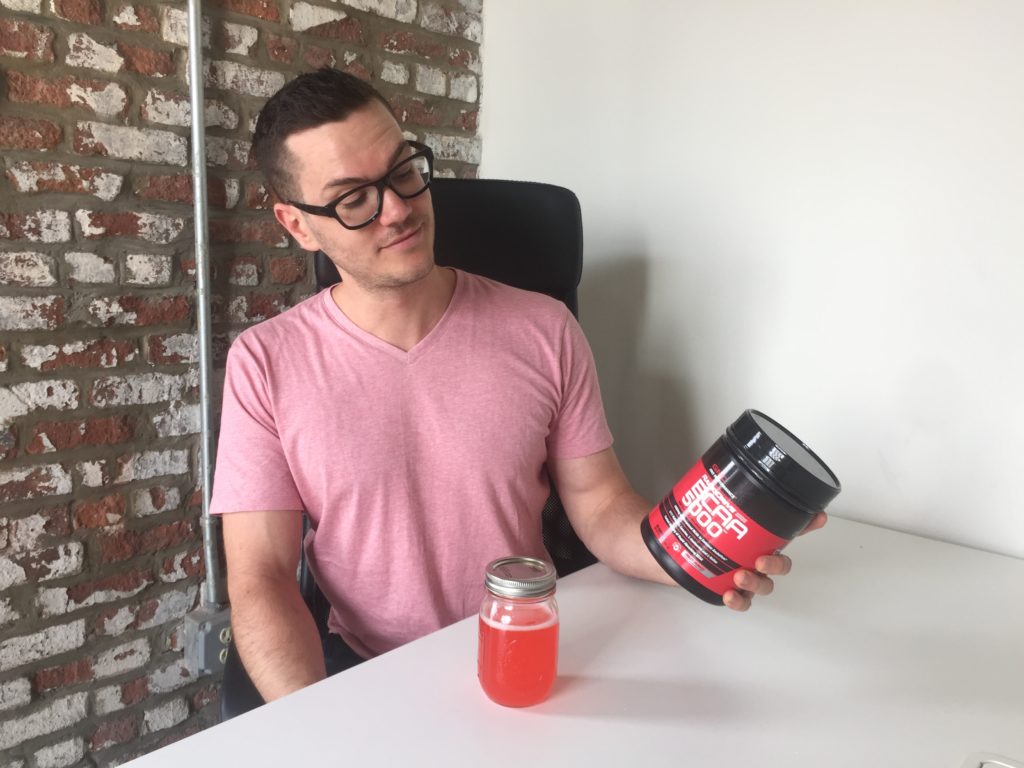 Of course, BCAAs have their own benefits. Most research agrees that a 2:1:1 or a 3:1:1 ratio can help to stimulate muscle protein synthesis between meals, reduce muscle soreness, and increase endurance during workouts. That's reason enough to take GNC's BCAA 5000.
GNC BCAA 5000 Taste
GNC's Fruit Punch flavor tasted a lot like Evlution Nutrition's Fruit Punch flavor: like artificial cherry flavor combined with watermelon candy. It tastes fine and with a cup and a half of water (as is recommended), it's not as overpoweringly sweet as some competitors.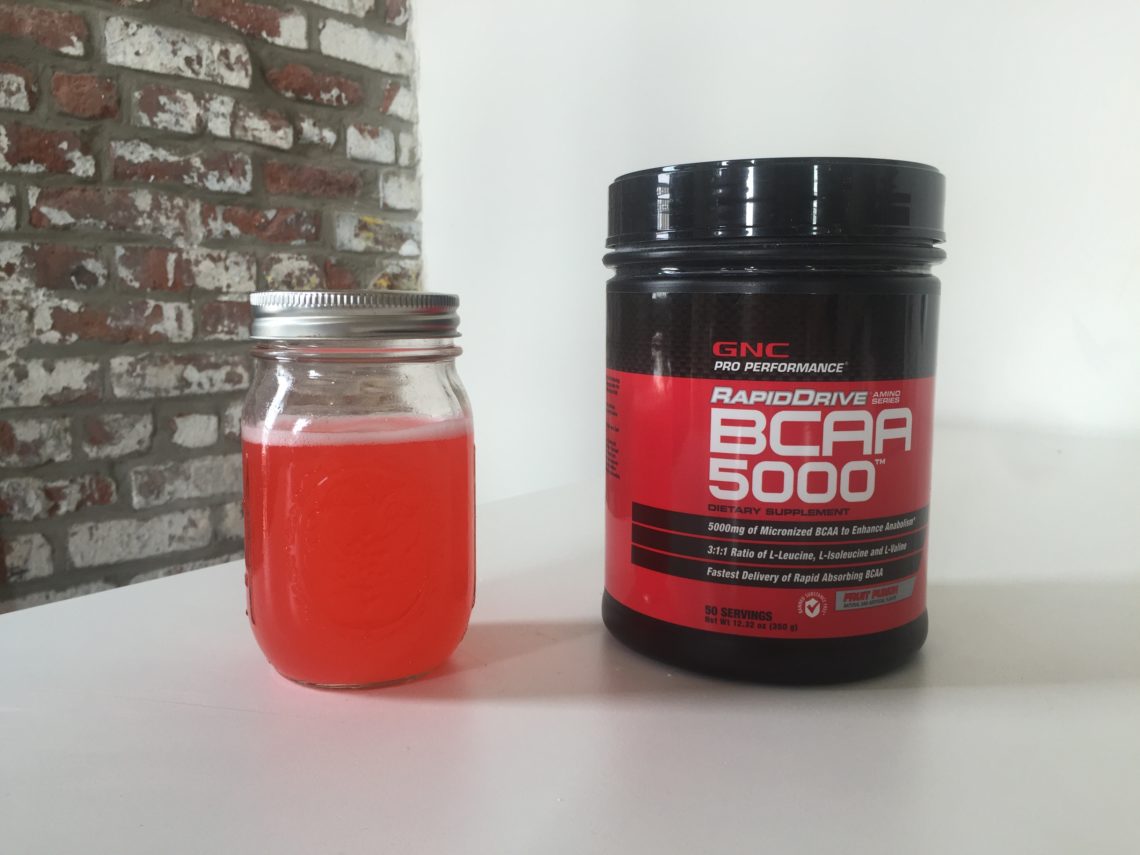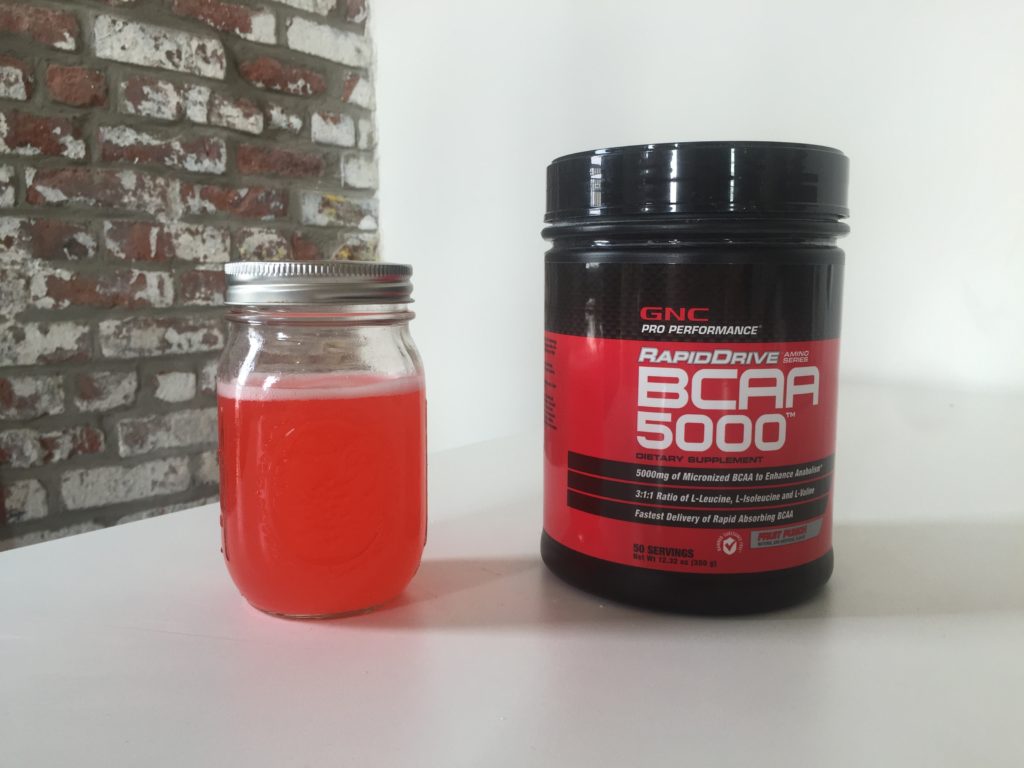 The Takeaway
GNC's BCAA 5000 precisely meets the definition of a branch chain amino acid supplement: it provides reasonably tasty BCAAs and practically nothing else. If that's what you want — and so long as you don't have any problems with artificial sweeteners or soy — then it's a fine option. It's also pretty versatile, as you can take it at night without worrying about stimulants keeping you up.
I prefer BCAAs with a little more oomph, but if you like them barebones and no frills, this is a good option. I think it should have been a little cheaper, though.
GNC Pro Performance BCAA 5000
Per Serving: $0.60