Harbinger is a company that makes supportive strength gear for multiple types of athletes. Whether you're a powerlifter, weightlifter, or a recreational lifter, chances are Harbinger makes a piece of equipment marketed at you.
Their straps and belts are what they're typically most known for, though the Harbinger Contoured FlexFit Belt is unlike many on the market. There's a contoured design, extra padding, a full width of six inches. When we got ours, I was excited to give this different belt a try. I was curious to see how it would feel with a variety of movements, since it's contoured, but also six inches thick.
Check prices HERE on the Harbinger Contour FlexFit Belt.
To test this belt I tried it with both power and strength based movements including the deadlift, back squat, clean, and front squat.
Stability
This belt's stability was definitely interesting. It was stable, but at times felt a little overbearing. It's a mix of both cotton and nylon with padded inserts for extra thickness around the posterior portion. They also have added kidney pockets, or places of extra pad to support kidney stability. I liked the belt for this. Unlike most cloth and nylon based belts, this belt had extra thickness in different areas. This could be a turn off for someone who wants a simple functional belt that's the same width all the way around.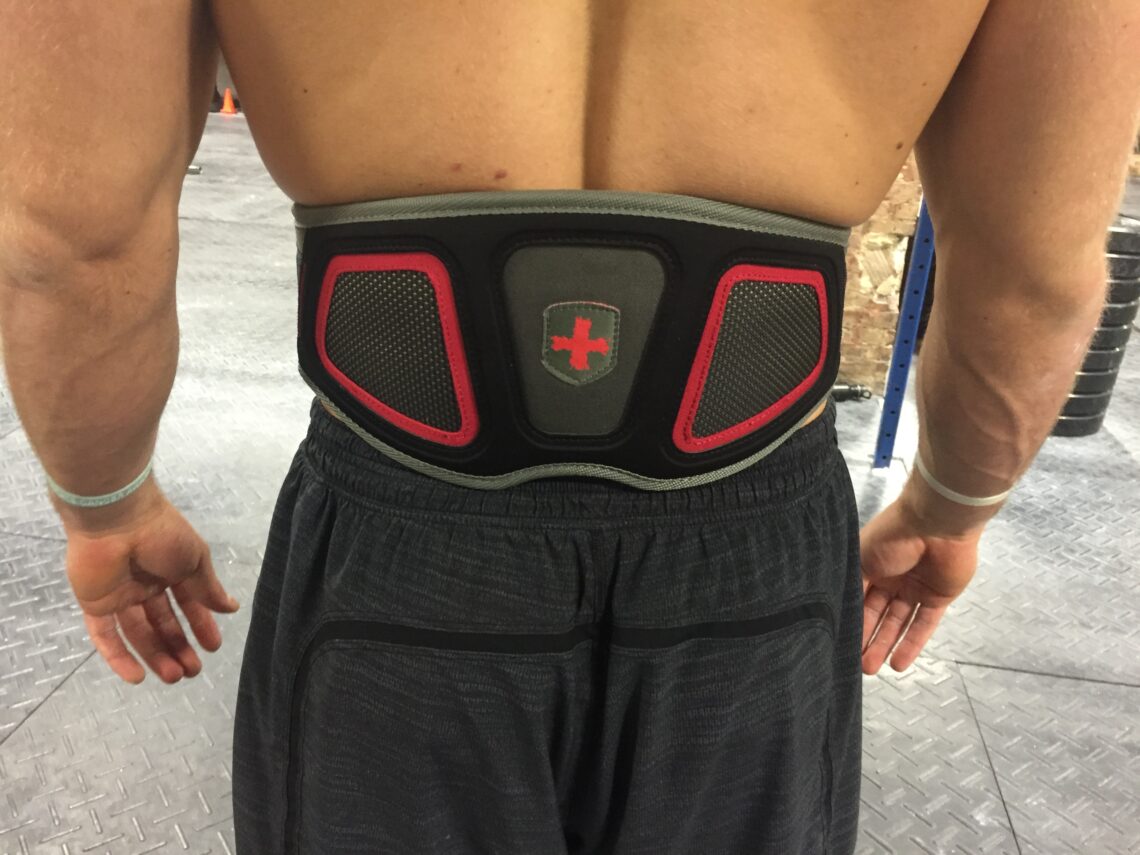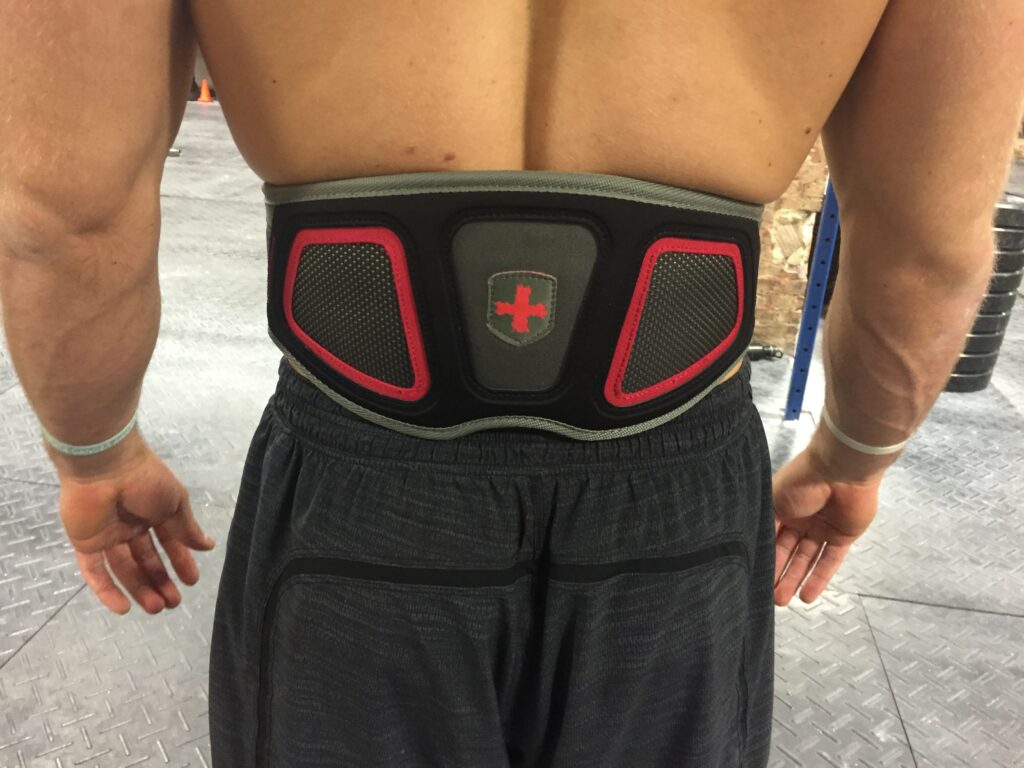 I found that the extra thickness took a little time to adjust to. After my third lift I was used to the full six inch width covering my back. The belt felt stable throughout each lift and the only time it lacked a great feeling was at times during any form of slight extension. The rigid six inch width made it feel a little odd on the thoracic back. The front and back squat both felt good with this belt, whether it was at the bottom or top of the lift. This belt held and hugged the torso well from a stability point of view.
During the deadlift this belt held my torso stable, but felt odd when I stood at times. Any time I pulled my lats back, the points on the contoured portion pushed into my back. This wasn't a big issue, but it was an interesting part of the belt. For the clean this belt was stable, but somewhat uncomfortable. I'm personally not a fan of six inch widths, as they're a little too big for my torso. If you like a wider belt, then this aspect could be a good fit for you.
Comfort
Much like the stability of this belt, the comfort was different than most belts I've tried. The inner portion of the belt is a soft cloth and nylon, which felt good on the body. Even on bare skin from the first use, this belt felt pretty good. Another cool comfort feature of this belt is the rounded edges. I thought that was a cool aspect to compensate for the extra pointed width this belt has. When and if the edges dig into your torso, these rounded sides make it bearable.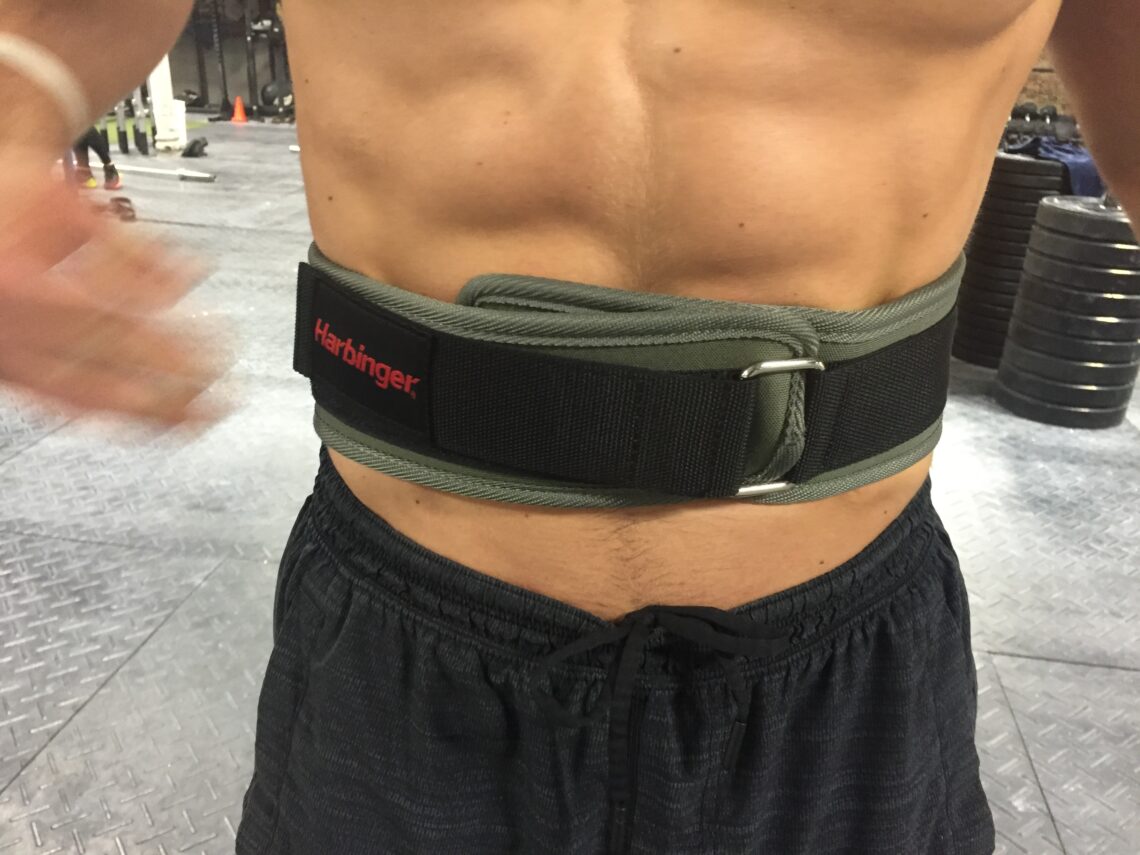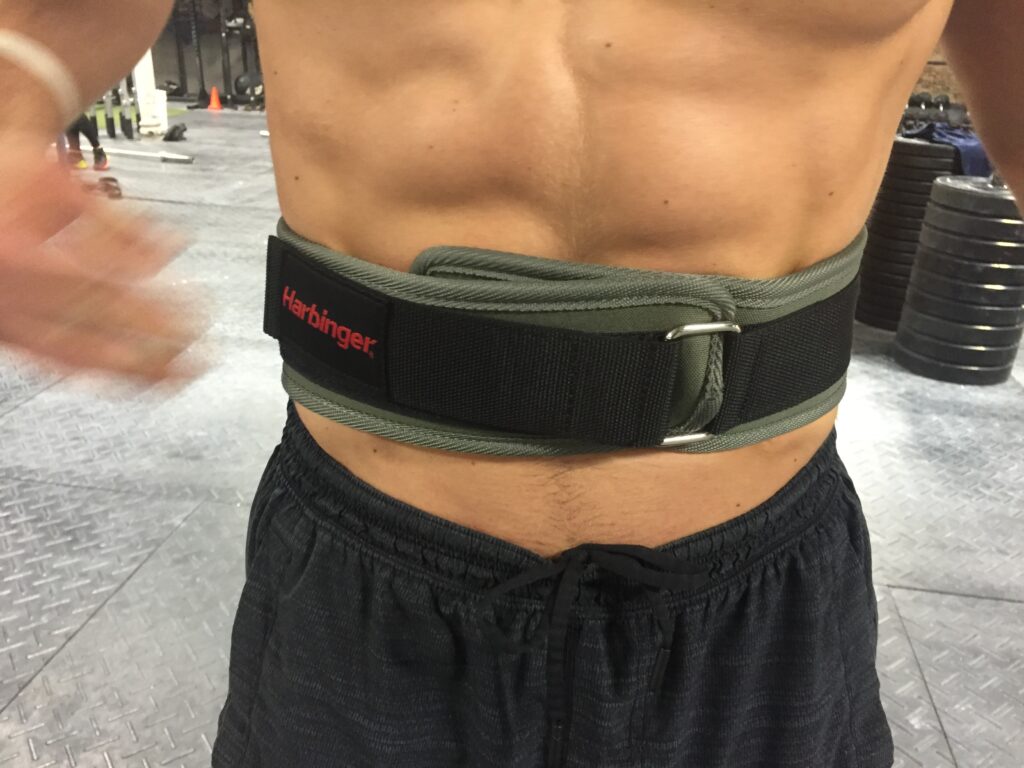 The added kidney pads pulled the belt tightly and firmly of side and posterior portion of the belt, which gave it a snug feeling. If you get sweaty and the belt slides at all, then this could feel uncomfortable. With a thicker belt such as this one, placement is key for comfort. The added inserts were also pretty comfortable, even though they made the belt feel ticker.
(Curious about the best lifting belt for you? Check out our full rundown of the best lifting belts here!)
Material
As mentioned above, this belt is a mixture of cloth and nylon. The outside is a little stiffer and tough, which is similar to other belts with this type of material. On the inner portion the cloth feels smooth and a little more flexible. The buckle is a stainless steel with a single look of nylon holding it in place. Stainless steel was a cool feature, but I felt as though the strap should be a little thicker.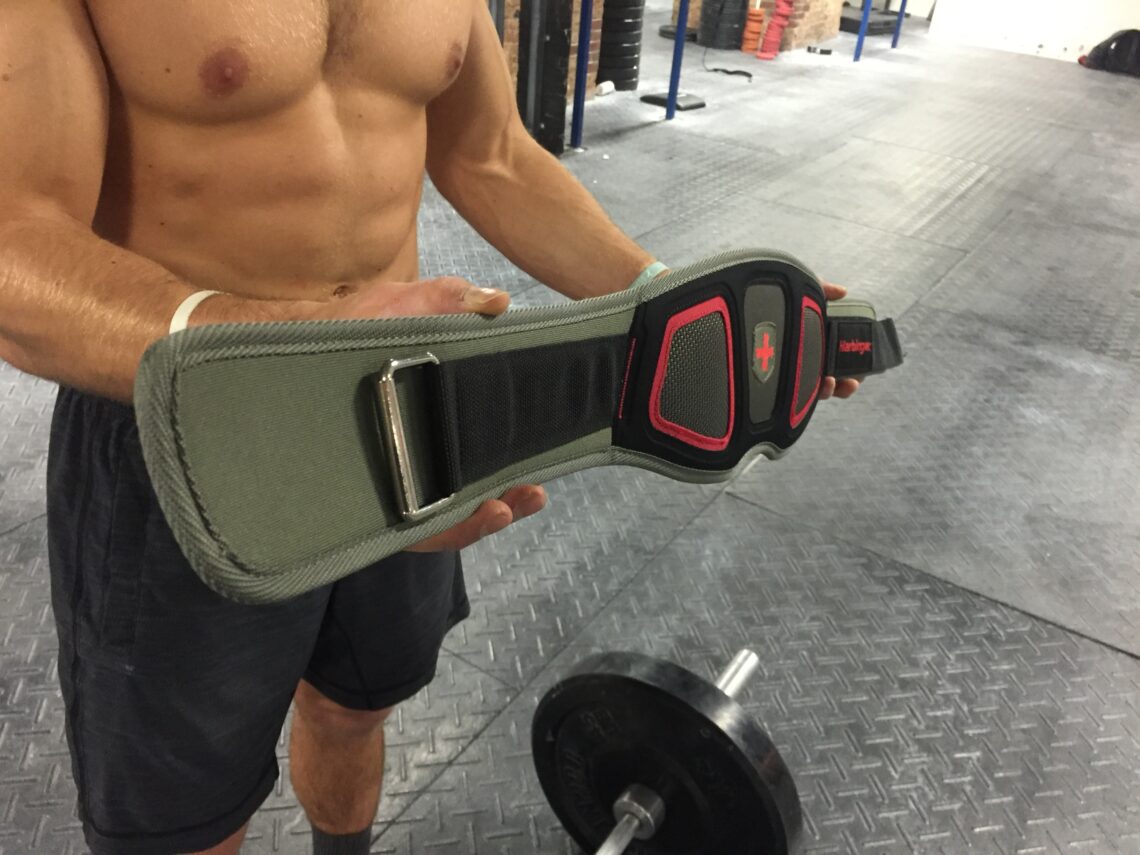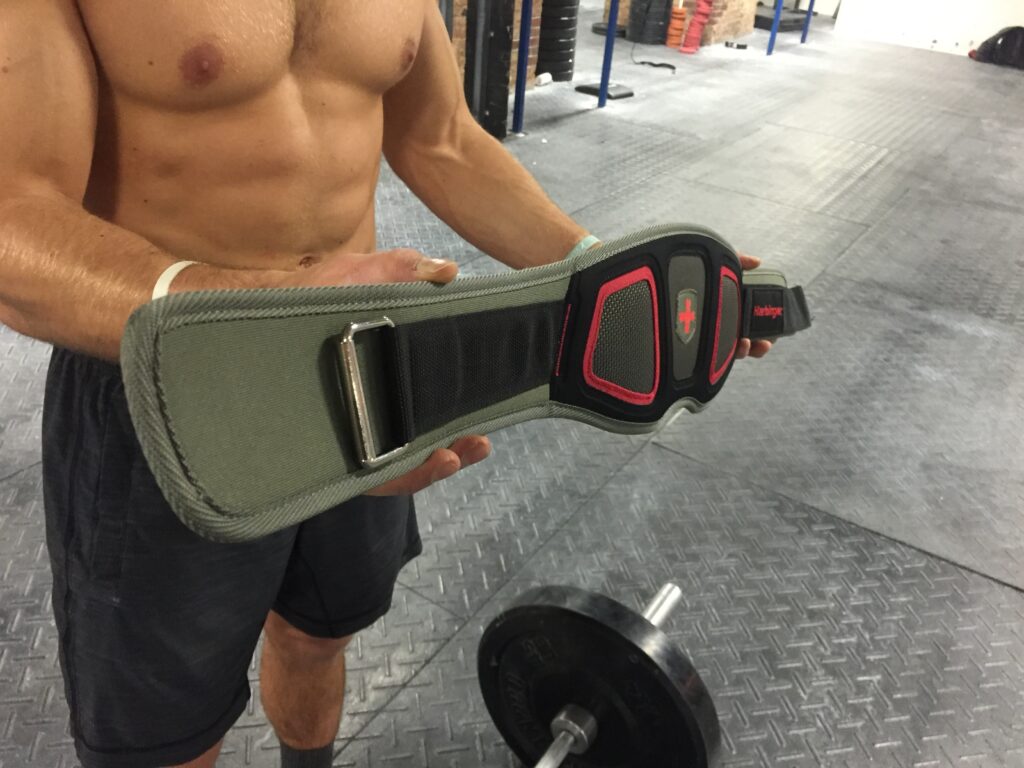 The posterior portion is the coolest part of this belt when it comes to material. In the kidney pockets it feels like there's multiple layers of stiff cloth. For lifters looking for a belt that's stiff with a cloth and nylon material, then this would be a good choice. On the other hand, if you're performing extremely heavy loads and rely on the rigidity of a belt, then you may want to consider a leather belt.
Durability
From the times I lifted with this belt, I never sensed any immediate issues with durability. I like the enclosed top and bottom layers of the belt. In addition, I thought the stiffer contoured portion was a nice touch and felt more durable than softer nylons. The stainless steel buckle was also a good part to attest to this belt's durability.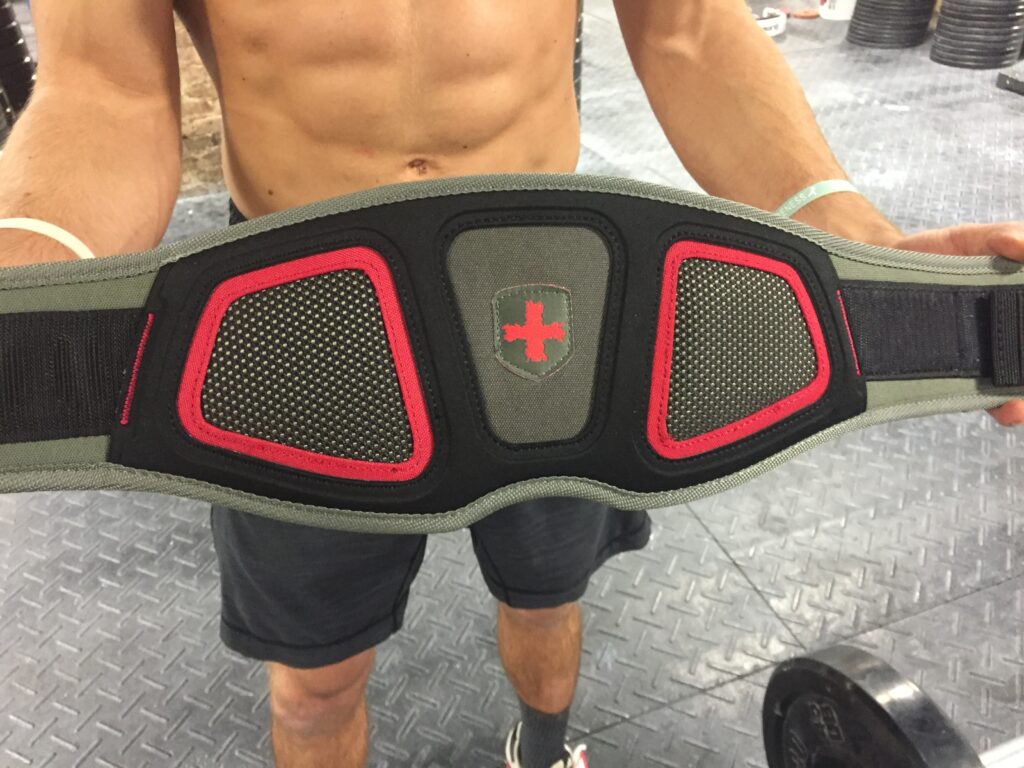 While there weren't any immediate durability issues, I did have two future issues I could see going wrong with this belt. First, velcro's lifespan, this is a material that will degrade as you use the belt frequently. Second, the strap around the buckle isn't the thickest, which might lead to tearing under super heavy loads.
Cost
The cost of this belt was average and starts at $34.99. This is a very specific belt, so it's hard to compare it to others on the market. While there are other contoured belts out there, this one has added thickness and kidney inserts. For the serious lifter who needs a super rigid belt, then I think there are better options on the market. Although, for the lifters who likes a comfortable, wider belt, then this could be the perfect fit.
Final Word
To conclude my review of the Harbinger Contoured FlexFit Belt, it was a different make with multiple aspects I liked and didn't like. I liked the feeling the cloth had on the skin and how the edges were rounded. On the flip side, the contoured shape took a little getting used to. I also liked the stiffness and kidney pockets this belt has, which made it different than other nylon belts on the market.
All in all, if you're looking for a comfortable, somewhat rigid belt, then this belt could be the right fit for you.