Food is like fashion: A continuous rise and fall of what's hot and what's not.
Sometimes new foods emerge that we have never tasted before, like sorghum, and other times old foods experience a great resurgence, just like bell-bottom pants in the 1990s.
A few years ago, it was all about kale's rise: Kale chips, kale Cesar salads, kale wraps etc.
The avocado also experienced a rebirth moment back in 2015. Although avocados had been available for a long time, 2015 avocado sales were suddenly double what they were in 2005 in the United States, and four times what they were in 2000.
And most recently, water has been making a comeback, specifically in the form of sugar-free carbonated water of all kinds of flavors and brands. Because, you know, sugar is the devil, so bubbly water is the way forward.
So where does that leave us heading into 2020?
Here are my top 10 predictions.
1.Plant-based burgers are just getting started
Though vegetarian burgers aren't new, the marketing machine managed to convince us all in 2019 that plant-based burgers were the hottest new thing on the market. Of course, it helped that well-known chains like A&W, Dunkin Donuts and McDonald's hopped on board and starting selling plant-based burgers that cost you more than beef.
But it wasn't just the fast-food joints who started profiting from these plant-based burgers. According to Business Wire, the Impossible Burger was the number one selling product in many grocery stores in America.
I have to admit, I'm a carnivore and even my interest was peaked to taste what all the fuss was about. I can't say I'm sold, but I tried a couple different brands of these plant-based burgers for the sake of research.
All that being said, it's hard to imagine these various plant-based burger brands are going away anytime soon. My prediction is they'll become like the bubbly water market: Perrier was once the lone wolf, but now it shares the market with Bubly, LaCroix, Polar, Canfield, and literally hundreds of other local brands.
2. Beyond charcuterie?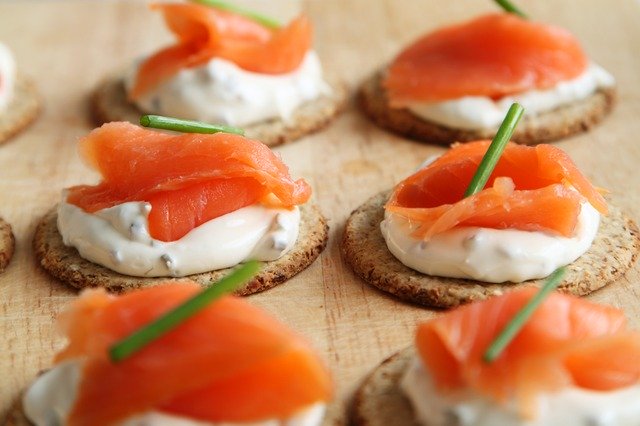 Not to worry prosciutto lovers, what's replacing charcuterie boards might be even tastier (if you like seafood): Seacuterie boards.
As we learn more and more about the dangers of processed meats, I expect seacuterie boards—which started in Australia and feature various pickled, fermented and smoked foods from the sea, such as shrimp, crab, octopus and oysters—to grow in 2020.
3. Cauliflower masquerading as meat
Once considered a bland vegetable our moms overcooked along with broccoli, and only tasted good slathered with cheese, cauliflower has been experiencing a renaissance of its own.
Today, cauliflower is even being highlighted on menus as a feature dish, especially in middle eastern cuisine. I've definitely had some tasty Lebanese fried cauliflower topped with a tahini drizzle in recent months.
Cauliflower is also starting to move into the beyond meat space. While cauliflower rice, cauliflower gnocchi and cauliflower pizza crusts became a thing in recent years, you're now starting to see it on menus posing as a substitute for chicken wings—aka Buffalo cauliflower. (I'm not sold, but it's happening and I predict will continue its course through 2020.)
4. Instagrammable foods to spark conversation
What? People like to post pictures of their food?
To avoid being run of the mill, I have noticed a rise in posting pictures of, for example, interesting fruits and vegetables many have never seen, like purple potatoes. Who knew potatoes could be purple?
Two big ones include starfruit and squid ink—both of which have gained popularity and look good on Instagram. Or at the very least, they cause intrigue and start conversations.
Starfruit, which looks like a pretty little star, and hence photographs well, is native to southeast Asia and has a sweet yet sour flavor and the texture of a grape.
Meanwhile, squid ink is a dark blue, almost black, ink produced by a squid and adds a savoury, salty taste to foods. A common way to use it is to infuse it into pasta, turning the pasta almost black and getting people all curious on social media.
While it has been popular in both mediterranean and Japanese cuisine for a while, squid ink is a relatively new thing to North Americans. If you haven't seen it yet, you'll start to see it everywhere, not just on Instagram, but on restaurant menus.
5. Tempeh emerges from tofu's shadow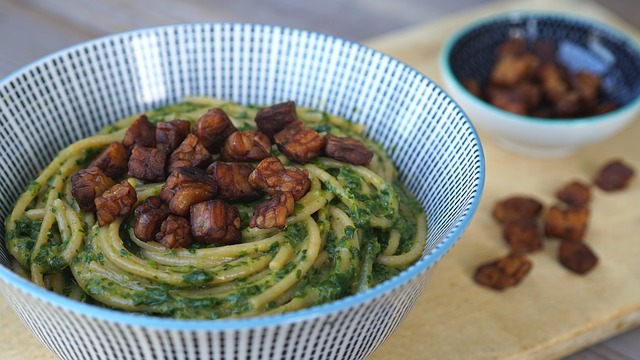 Along with the rise of plant-based meat, I predict we'll start to become more and more familiar with tempeh, which is kind of like tofu's better-tasting cousin.
Though most vegetarians have probably experienced tempeh, it really hasn't extended to the carnivores' consciousness the way tofu did. And it's a bit unclear why.
This fermented soybean product has a lot of protein—19 grams of protein per 100 gram serving of tempeh—and actually tastes really good if it's seasoned well. I have started to see it rear its head in more and more grocery stores, yet it's still not mainstream.
Talking to a couple chefs and restaurant owners I know, I expect to see more of it next year. And according to US Soy, the global tempeh market will hit $5.6 billion by 2026. Further, they reported the tempeh and tofu market increased by five percent from 2018 to 2019 and another 11 percent from 2017 to 2018.
6. All hope isn't lost for bacon
On the other side of the spectrum is the ketogenic diet, which I don't think has yet begun its perhaps (one day) inevitable decline like most other ways of eating.
According to Mordor Intelligence, a market intelligence and advisory firm, Keto foods will continue to grow another 5.4 percent between now and 2024.
7. "Don't forget the oatmeal"
From coconut milk to almond milk, it seems almost every nut and seed has its own milk now, including oatmeal's edible seeds: oat milk.
Oat milk has started to move from obscure to normal—you can now find it in many grocery stores and even at some coffee shops—and will likely hit mainstream in the upcoming months, I predict.
8. Introducing new flavors from West Africa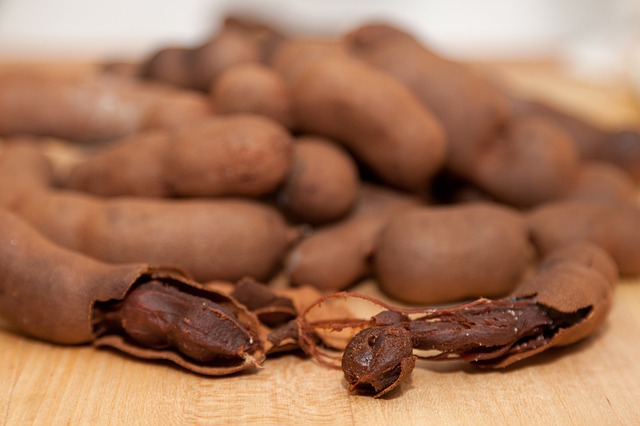 West Africa is made up of 16 nations including Ghana, Nigeria, and Senegal, and its flavors are really starting to take hold in North America.
From ancient grains like teff, sorghum, and millet, to vegetables like cassava, scotch bonnet chilies and okra, to fruits like plantains, flavors like hibiscus and amaranth, and alleged superfoods like tamarind and moringa, expect to see more West African dishes on restaurant menus and on social media. And probably more tamarind in grocery stores in 2020.
9. There's a new berry on the block
Aronian berries are the newest berry on the market, known to have all sorts of antioxidants. Though antioxidants seem to be less talked about than a couple years ago, these berries are starting to pop up in various health supplements and smoothies.
As for their taste, when they're ripe, they provide a mouth-puckering tart and sweet taste, kind of like sweetened lemonade.
10. Drinkable CBD will be guzzled
Admittedly, CBD is a fairly obvious prediction, but it can't be kept off the list, especially CBD beverages.
According to Market Watch, the global CBD beverage market was valued at $2.09 US million in 2018 and is expected to hit $11.38 million by 2025. It's starting to be found in all kinds of beverages, from non-alcoholic wine, to cold brew coffee, to kombucha and even in water.