Rogue Fitness was founded in 2006 and has grown a substantial amount since their first production of lifting equipment. They're based in Ohio and have over 500 employees. In 2016, USA Weightlifting signed a 4-year contract with Rogue Fitness committing them as their official weightlifting manufacturer.  
For a lot of strength athletes Rogue Fitness is known for their high-quality lifting products. Their belts are one of those products that many use on a regular basis for multiple purposes. With friends who continually give Rogue lifting belts high regards, I was thrilled when we received the Rogue Ohio Lifting Belt. I know anything made by Rogue Fitness with the word "Ohio" means business.
Click HERE to see the best price on the Rogue Ohio Lifting Belt.
I put the Rogue Ohio Lifting Belt through a variety of tests including, including the power clean, back squat, and deadlift, to test its stability, comfort, and versatility.
[Read my review of Rogue's 4″ Nylon lifting belt here.]
Stability
The Rogue Ohio Lifting Belt is a thick leather belt that offered good stability through the variety of movements I tested it with. This belt has a good depth, and from Rogue's site is said to be a little over 10mm thick. In every movement I tried, the belt didn't allow any bending of the trunk from flexion or extension. When I pressed into the belt with my gut during the squat, there was no give whatsoever.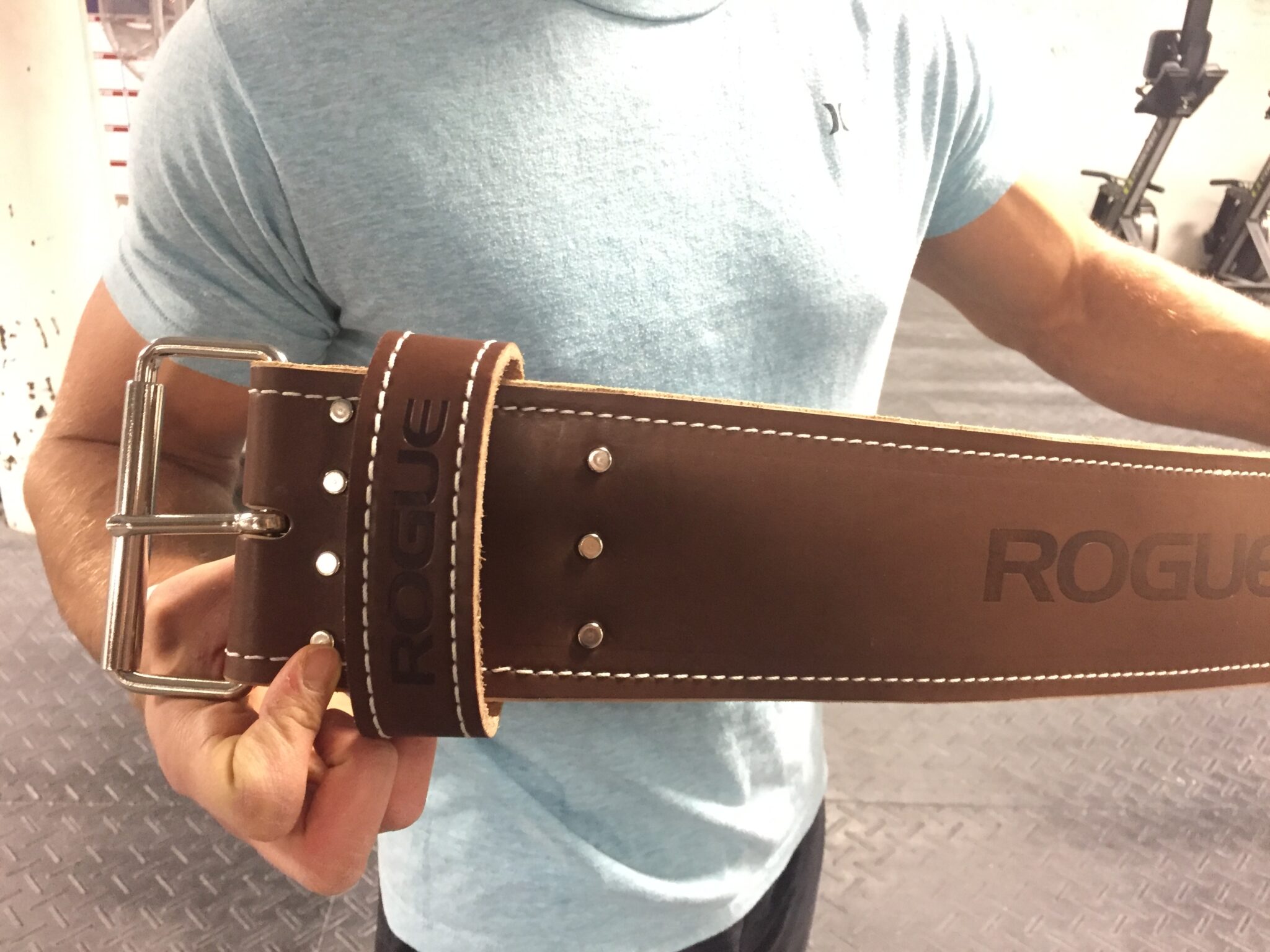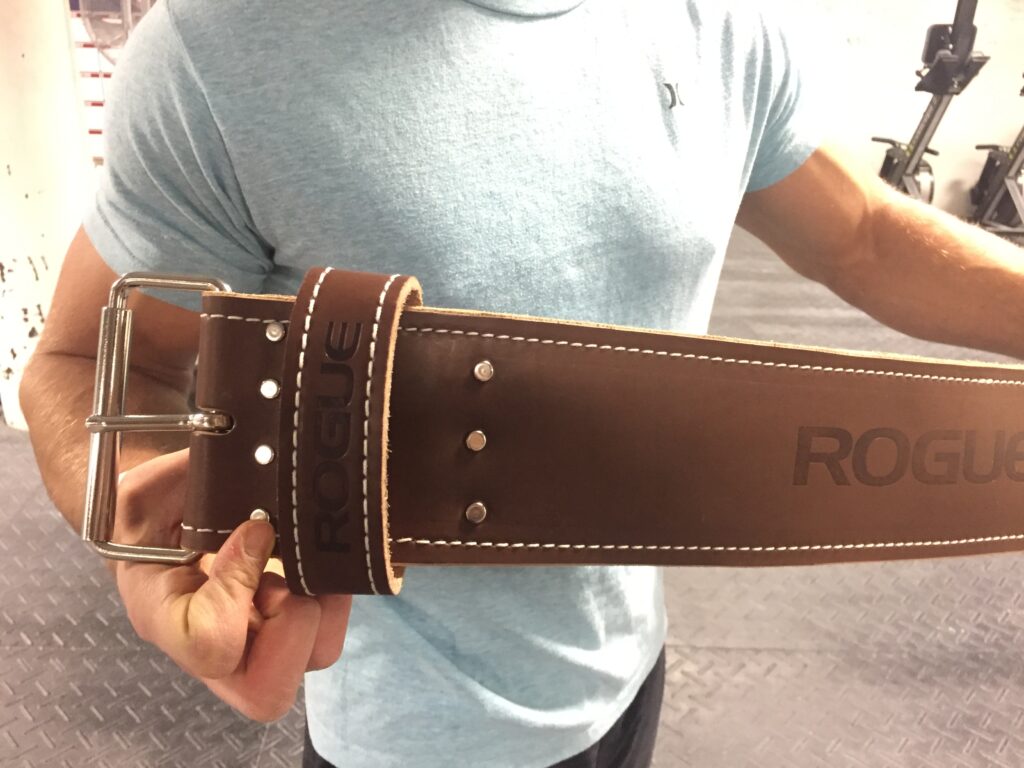 The squat was possibly my favorite lift to perform with this belt. In my test I held a few squats at full-depth to feel the rigidity of the belt on my waist. From what I experienced the belt held up great and my torso's angle remained constant. Some cloth belts can bend and give way, this belt showed no signs of that. This is a good sign for athletes performing maximal lifts where a belt's rigidity can be a factor in protecting health of the back/core.
One downfall to this belt, is that while it's really secure, it did pinch a little in power movements. It's a thick, single prong belt, so movements like catching a clean pinched my torso at the top of the belt. So yes, this belt provided awesome security, but it wasn't the most versatile in the movements tested.
Comfort
The comfort was one of my main concerns before starting this review. I've used multiple leather belts, both lever and single/double pronged style, and generally experience some pinching due to belt stiffness. Something that's really cool and unique to this belt is the way it's constructed. This belt is made using vegetable tanned leather, which was originally a method used by cowboys when producing leather.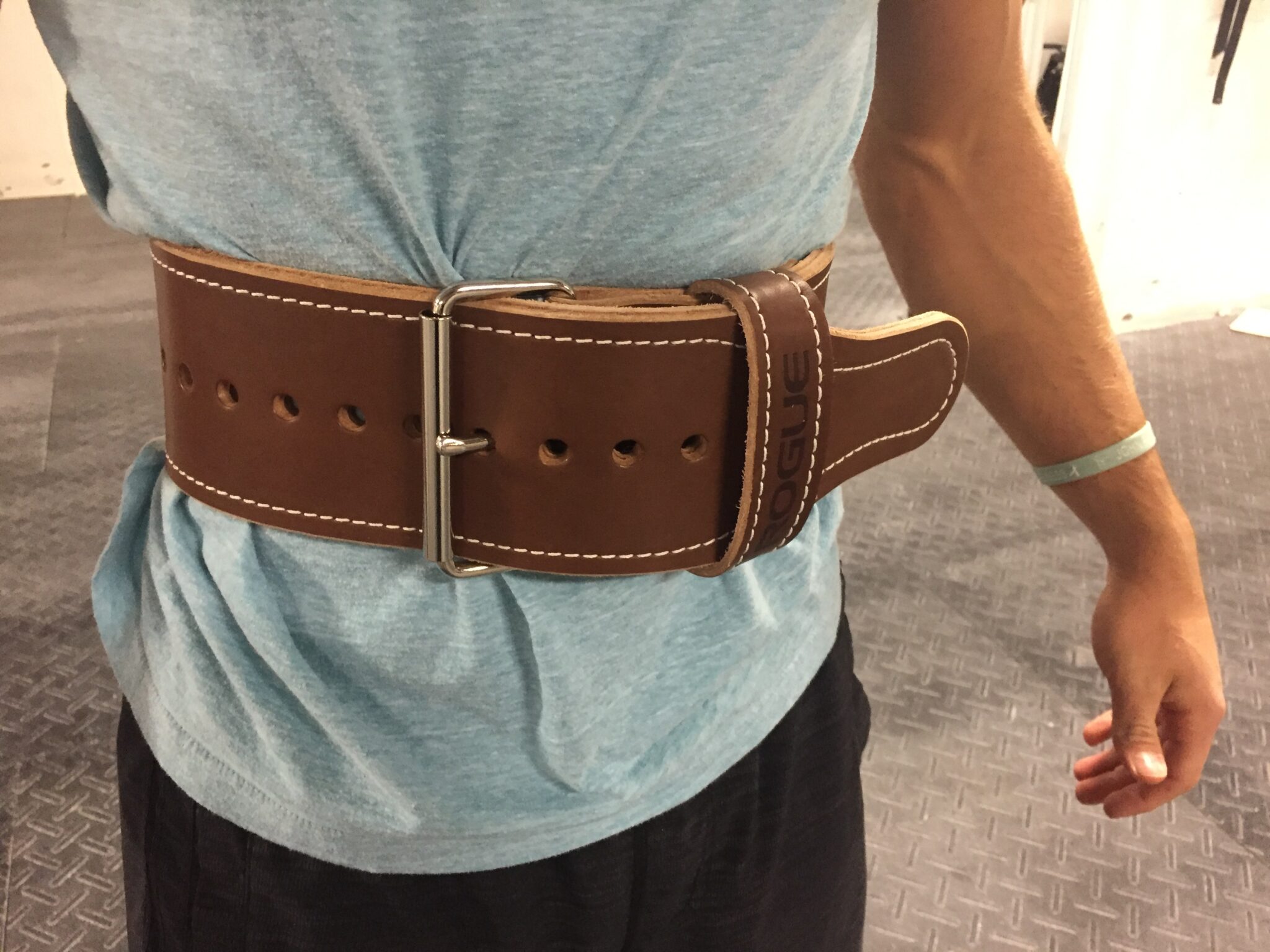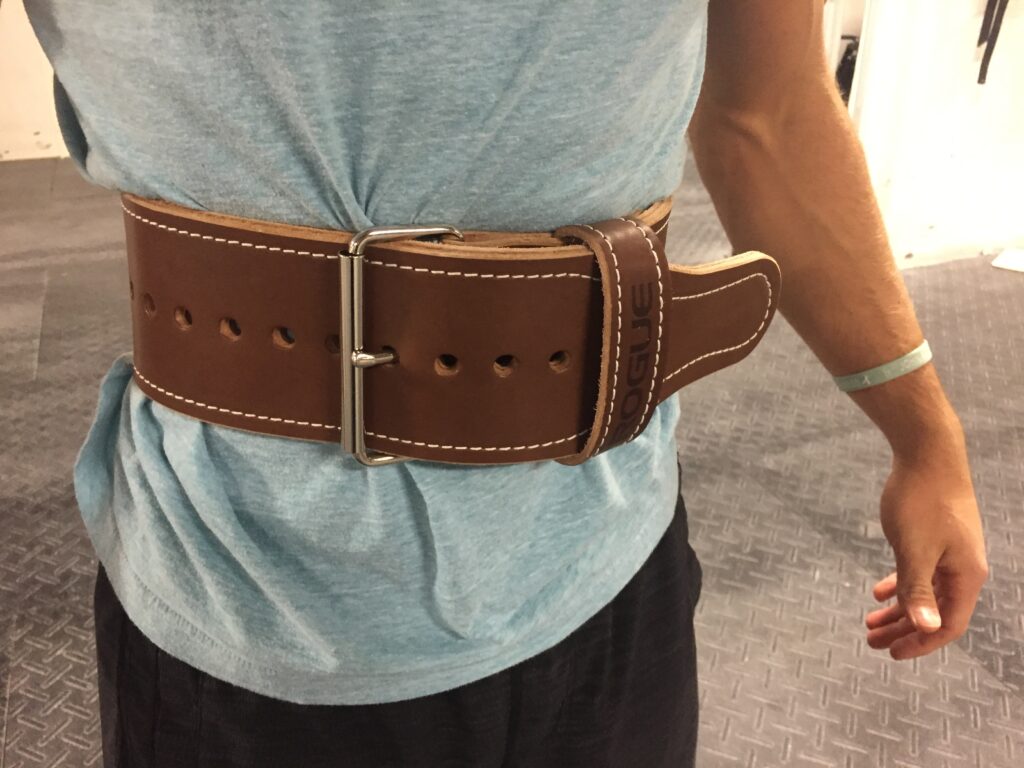 Rogue's site points out that when tanning leather with this method you're left with a firm, durable, water-resistant belt with a rich-natural brown tone. The vegetable tanning process creates a leather that feels softer than your typical hardened leather. This was definitely evident during my tests. Even with the 10mm thickness, the belt bent a little and creased, which demonstrated that it had the ability to form around the torso well.
While this belt was surprisingly soft and forgiving on the skin, there was still a little pinch during power movements. If you're someone who wants to avoid any type of pinching at all, then a leather belt may not be your best option. Also, for someone who needs a lightweight, versatile belt may have issues with the thick, heaviness the Rogue Ohio Leather Lifting Belt has.
(Curious about the best lifting belt for you? Check out our full rundown of the best lifting belts here!)
Material
As mentioned above, the material is what makes this belt unique. The vegetable tanning process provides the leather belt with a soft, yet firm feeling. You can visibly see the leather compress a little when squeezing at the sides of the belt. I thought this was a cool characteristic, especially when I documented how stable this softer leather held my torso during my lifts.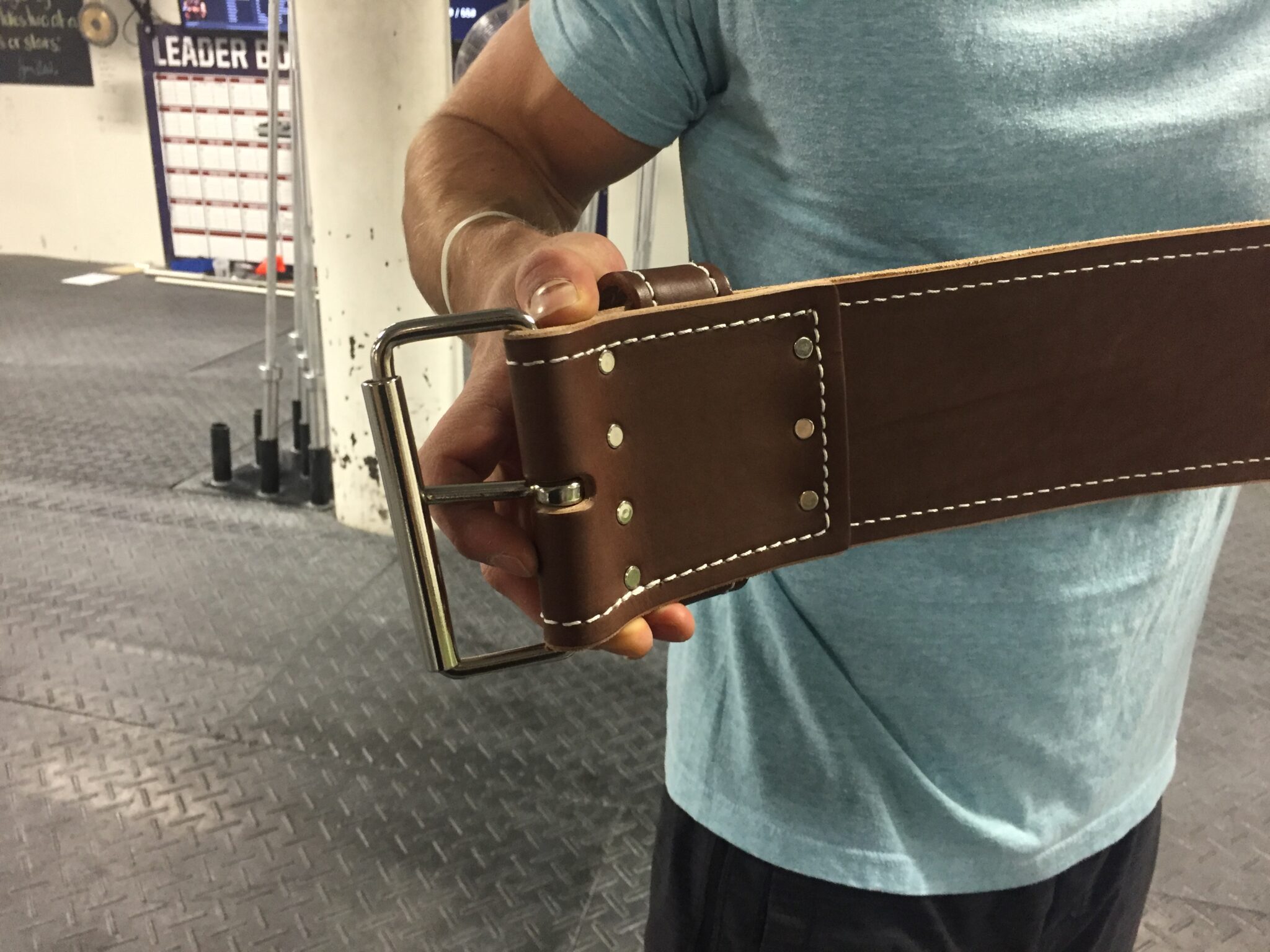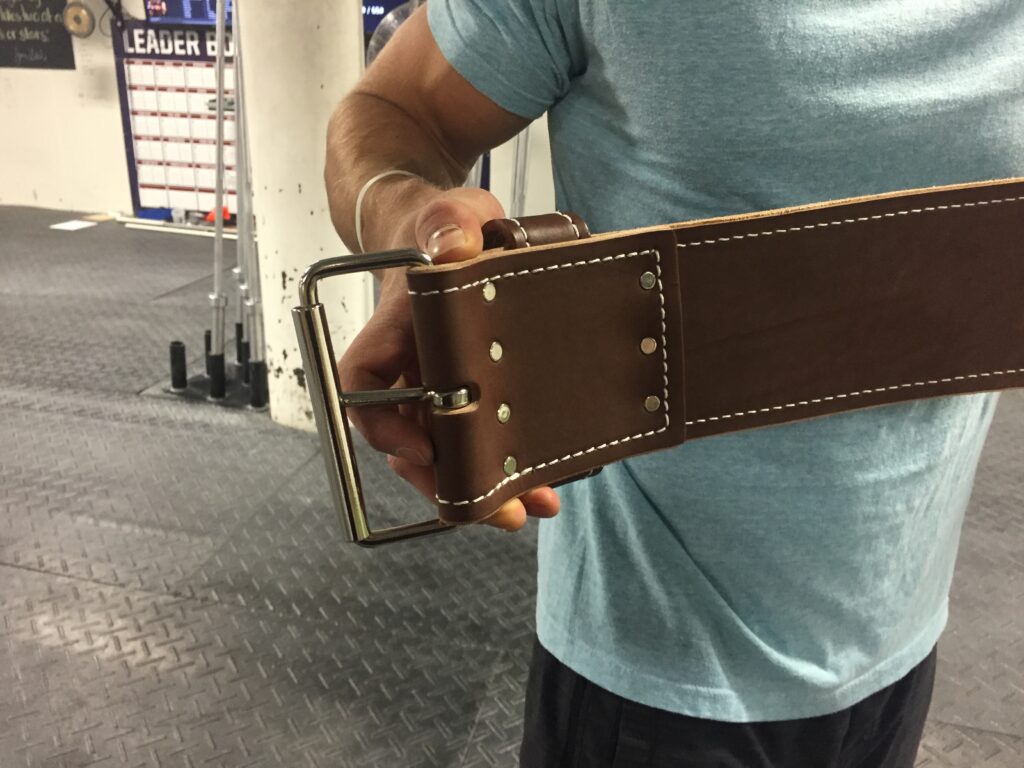 The perimeter of the belt is lined with heavy stitches too, which makes the leather feel as if it won't fray quickly. Since this belt is handcrafted, Rogue also points out that thickness may vary a little pending on the belt. If you're someone who is turned off by a little variance in their lifting equipment, then you may experience some discomfort knowing this aspect.
Durability
This belt felt very durable from the first use and showed few signs of early wear and tear. One thing to point out is that this belt will crease a little from the first use. Also, the first heavy sweat you experience in this belt, will subtly tint the coloring (if at all). Although, none of these were issues to the actual structure and comfort of the belt. If you're someone who wants a perfectly clean belt, then you may be turned off by the immediate creasing.
In the terms of this belt's build, I really liked the heavy stitching that surrounded both the front and back perimeter. This made the leather feel tight and sturdy, even when being bent a little bit. The single-prong buckle is also a thicker, heavy metal, which is a good sign for avoiding early buckle breaks.
Price
The price for the Rogue Ohio Lifting Belt starts around $108.00, which is somewhat high for a leather belt. While this belt is made with Rogue Fitness's vegetable tanning process, $108.00 could be pretty steep for the recreational lifter. Also, for someone who's more interested in a functional, versatile belt, the price point could also be high.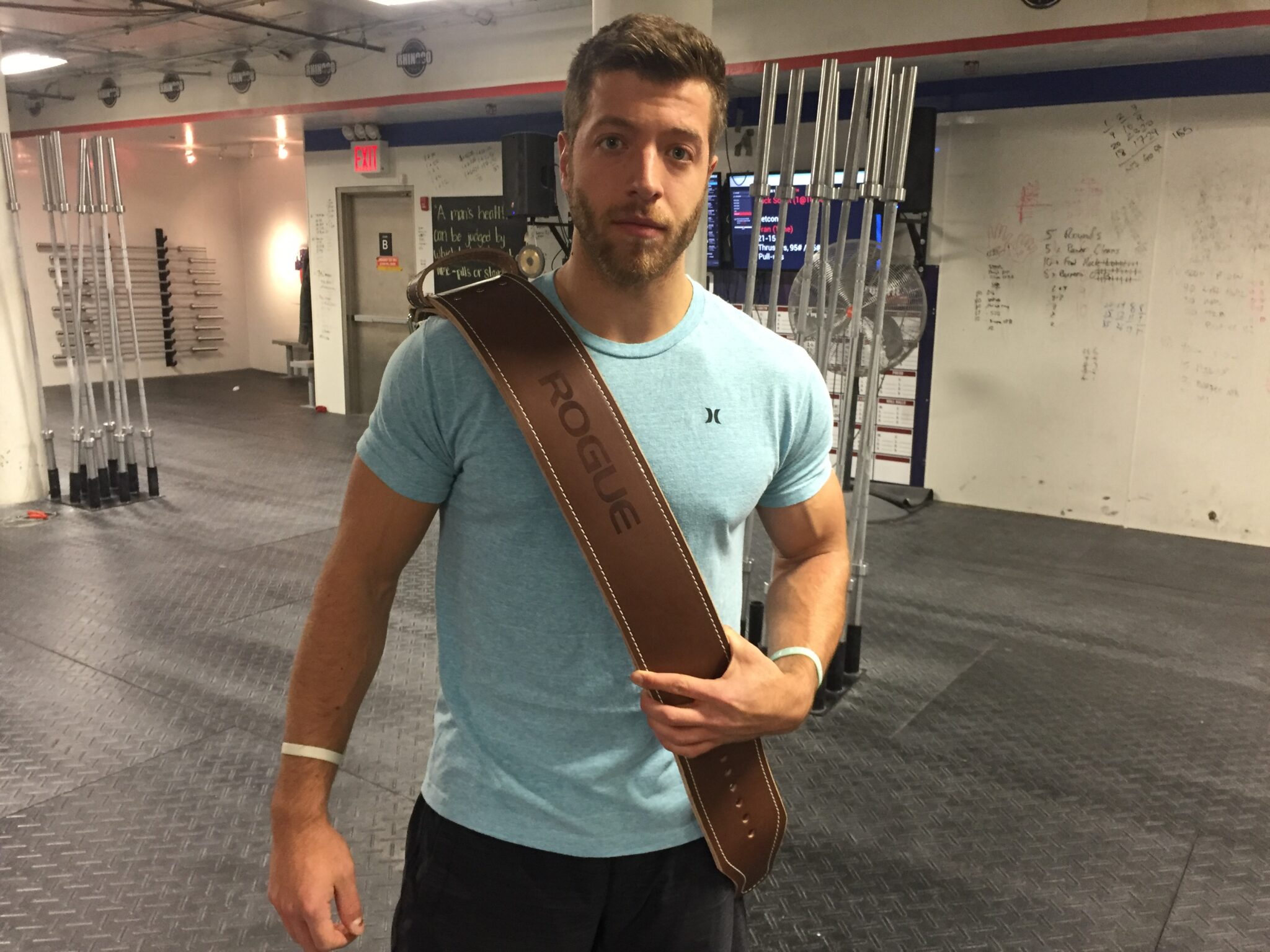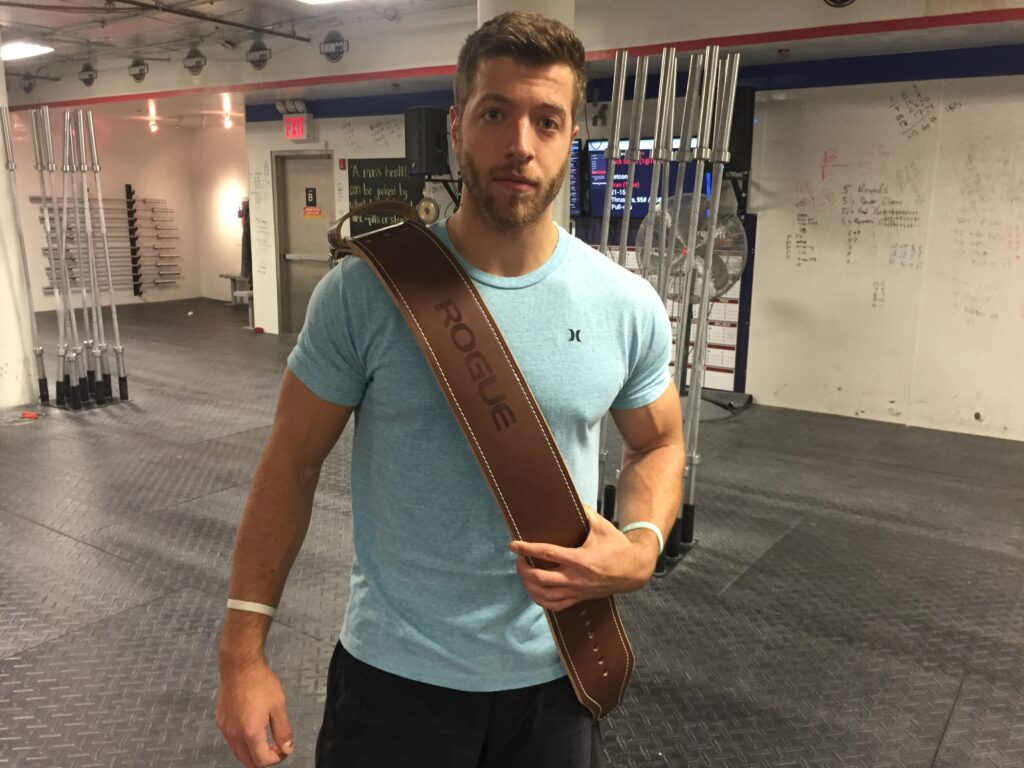 On the flipside, this belt is thick and heavy, which means it's going to last a while. Unlike cloth and velcro belts, this belt is designed to last a long duration of time. When taking this point into consideration, the price point may not be as high.
Final Word
The Rogue Ohio Lifting Belt is an excellent choice when a lifter's concern is stability and durability. Rogue Fitness uses their vegetable tanning process which made this leather stand out from similar competitors on the market. Although, for the functional athlete who needs a light versatile belt, they may find issue with the heaviness that encompasses the Ohio belt. In addition, this belt will last a while, but there could be some issue with the price point.
All in all, this belt was surprisingly comfortable for a leather belt and could be a great option for a lifter when stability is a concern.