Gloves are another supportive strength tool athletes will use to support their gym performance. An athlete often reaches for a glove for two reasons, and those include hand protection and grip support. Typical strength athletes that utilize this piece of strength equipment include functional fitness, calisthenic, and bodybuilding athletes.
Like most pieces of equipment, not every glove is created equal, and some will vary in how they support your performance. In this article, we'll take a close look at the SEEU Men's/Women's Weight Lifting Glove With 17.5″ Wrist Strap.
In our gauntlet of five tests, we assessed how these gloves performed with: Grip, versatility, feeling & fit, construction, and price.
Grip
For grip, we like to test gloves in three areas of performance for multiple types of athletes. We put gloves through a rope climbing test for functional fitness athletes, a pull-up for a calisthenic movement, and a dumbbell row for bodybuilders, or general fitness goers.
Of all the gloves I've tried, I thought SEEU's glove was one of the best I've used for climbing ropes. Often times, the leather gloves use make climbing ropes slightly tougher than using a bare hand. I thought the rubber dots that covered the palm of the glove were an exceptional addition for rope climbing support.
[Need a glove with a long wrist wrap for support? Check out other options here!]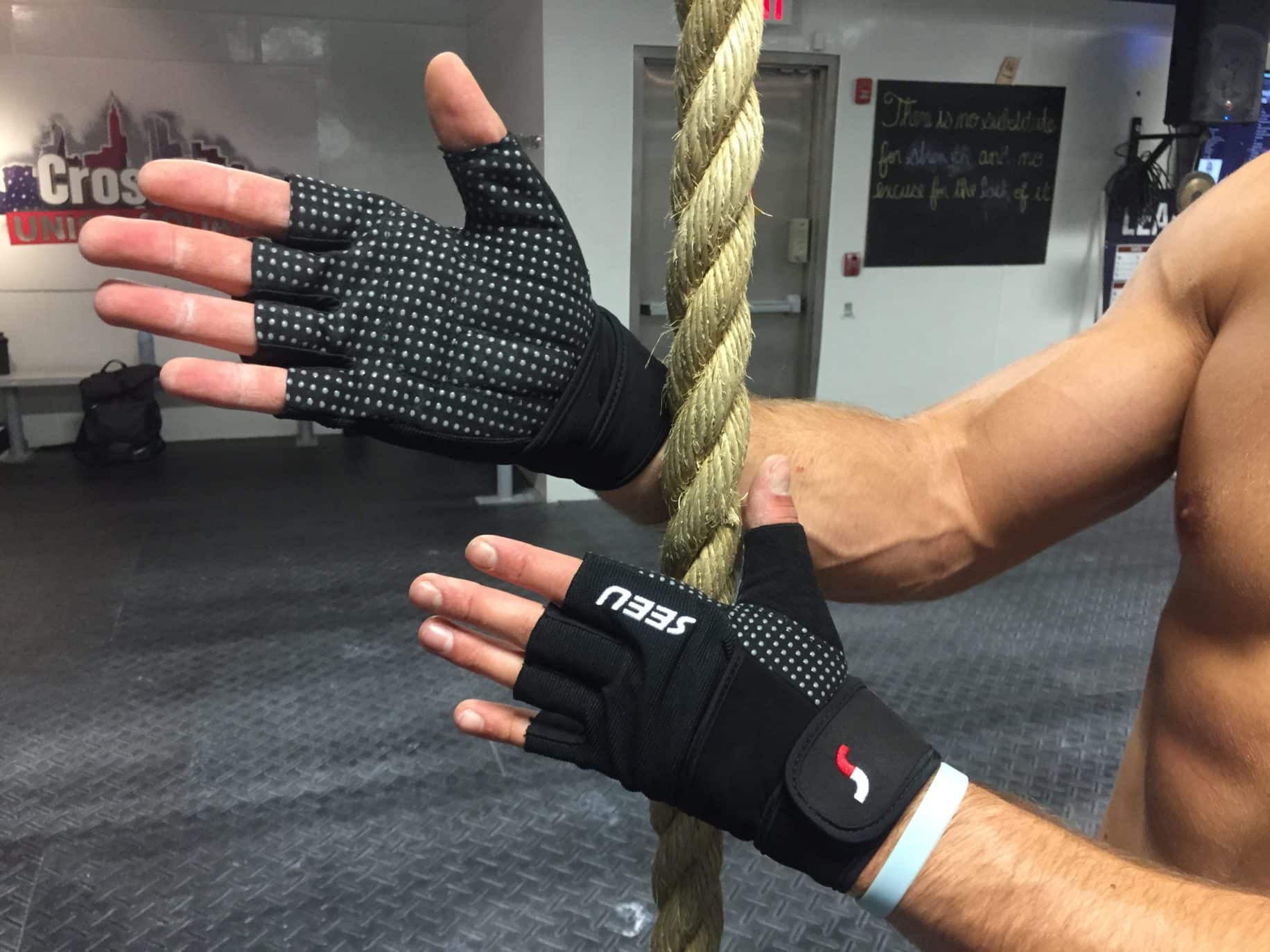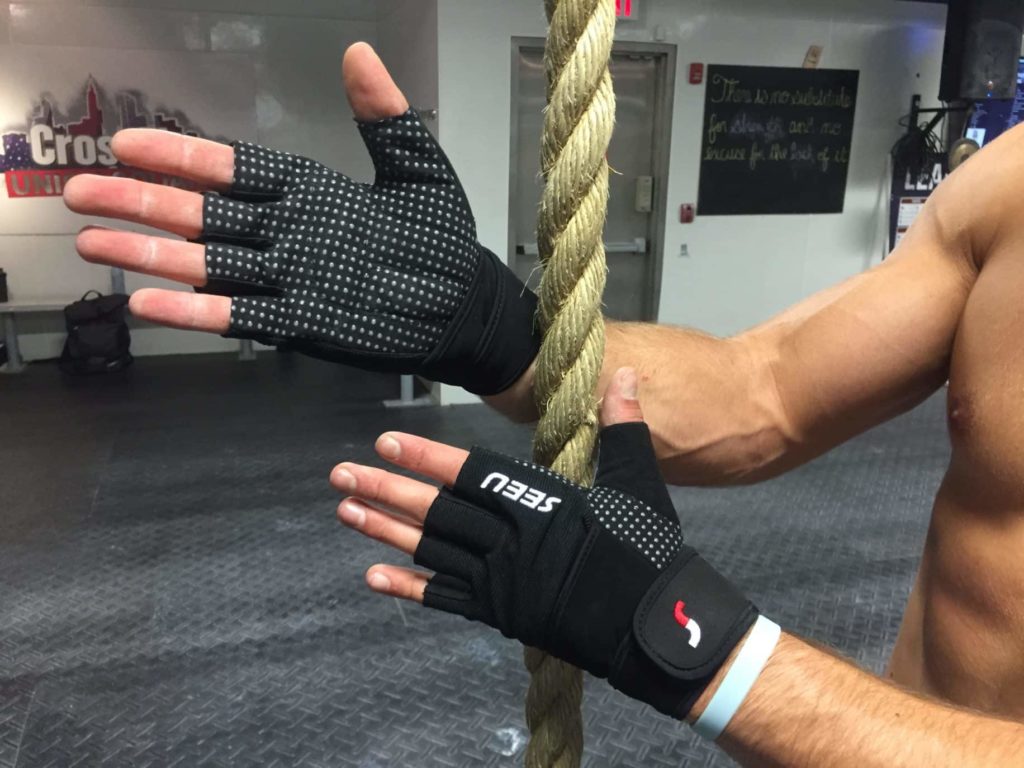 The pull-up was similar to the rope climb, and I thought the gloves did a pretty good job at supporting my grip. There's additional padding that cover the palm in addition to the rubber dots, so you can firmly squeeze the bar while the dots somewhat lock you in.
I was comforted when I tried the dumbbell row and the knurling didn't impact how good this glove felt. I've never had a glove that performed exceptionally well across all of our tests until using this one, and I thought it hugged knurling similar to the flat used in the pull-up.
Versatility
This glove receives high remarks for its versatility. If you've ever used a glove for the gym, then you'll probably understand how some movements feel slightly off, while others feel really good. In our tests, it's often the rope climb that feels awkward compared to the other tests, but this glove broke up that trend.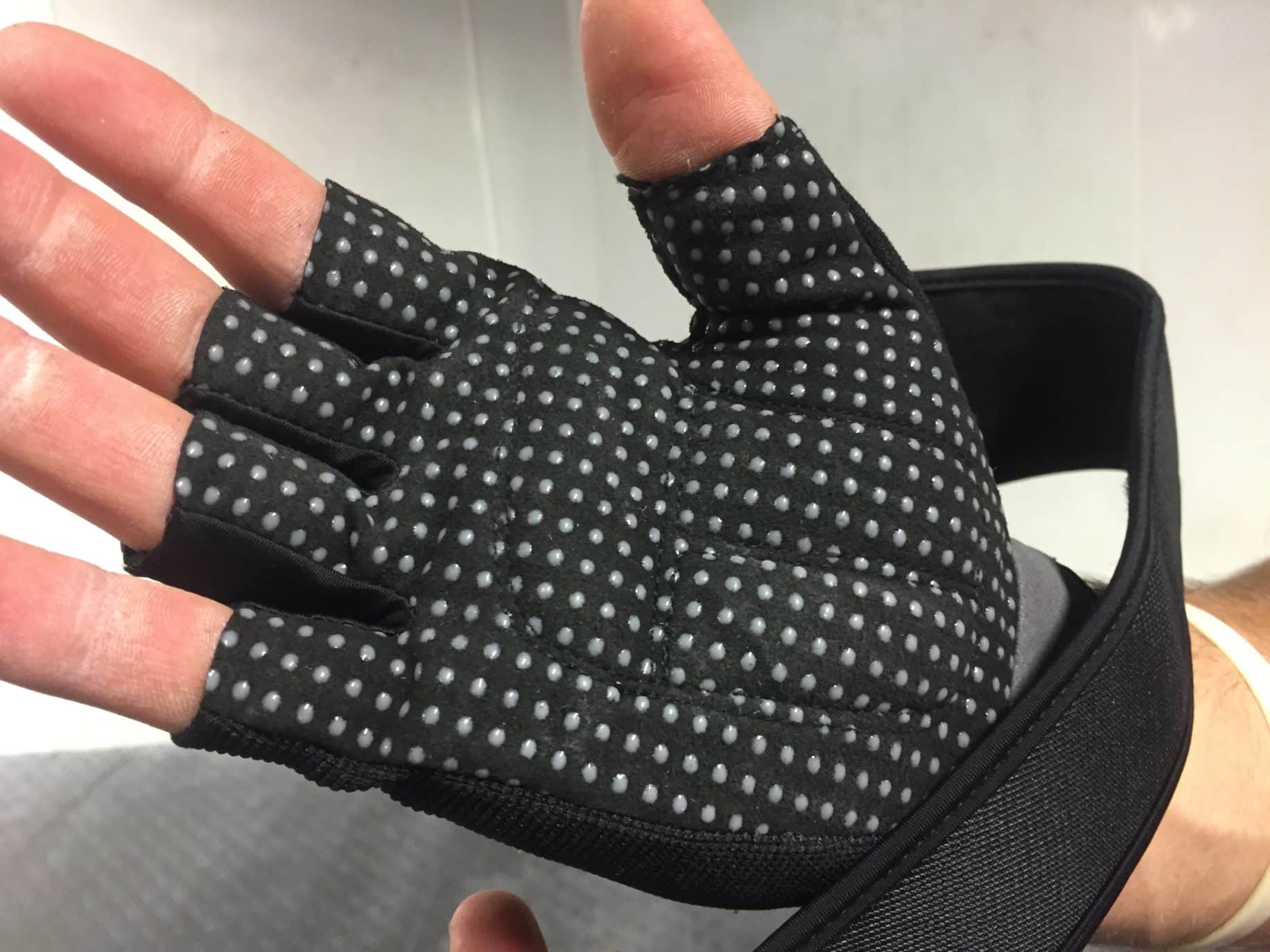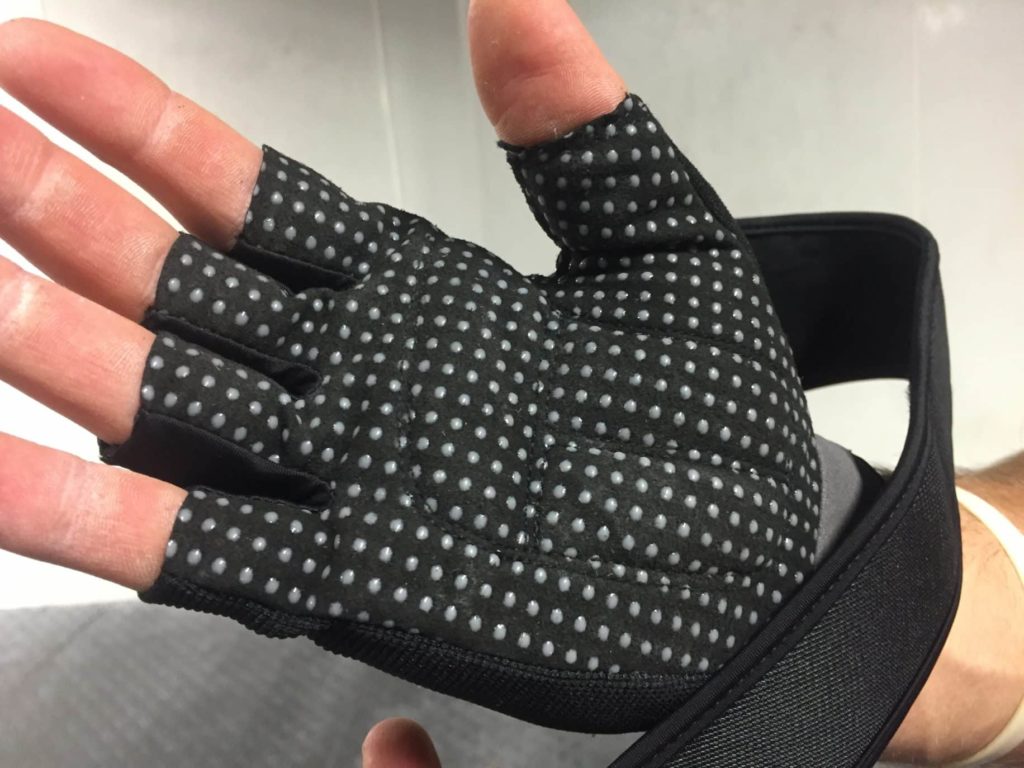 I mentioned earlier that this glove utilizes a speckled rubber palm and thumb cover, which is combined with additional padding underneath. The combination of these two, and the wrist wrap, provide you with a locked in firm feeling when gripping multiple surfaces.
Feeling & Fit
One of my main concerns with this glove was the sizing. SEEU's glove sizing is slightly larger than some of the bigger supportive strength companies. Their large is designed for a 8.5-9″ hand, and I have a 8″ hand. I was super conscious of how the slight size difference would impact our in-gym tests, but was pretty surprised at how little I noticed the size issue. 
Personally, I thought there were two factors that helped compensate for the size difference. First, the additional padding that's under the palm and thumb. I think that could be a positive aspect for someone with smaller hands, because it allows you to grip and lock in slightly better. Second, the 17.5″ wrist strap allows you to pull the glove tight to provide the wrist with extra support.
Construction
There were a lot of positives that come with the construction of the SEEU glove, but I do have one long-term concern. Personally, I liked three characteristics of this glove's construction. First, the rubber dots that cover the palm and thumb. Some gloves neglect covering the thumb, which makes climbing things like rope tougher. Second, the 17.5″ wrist strap.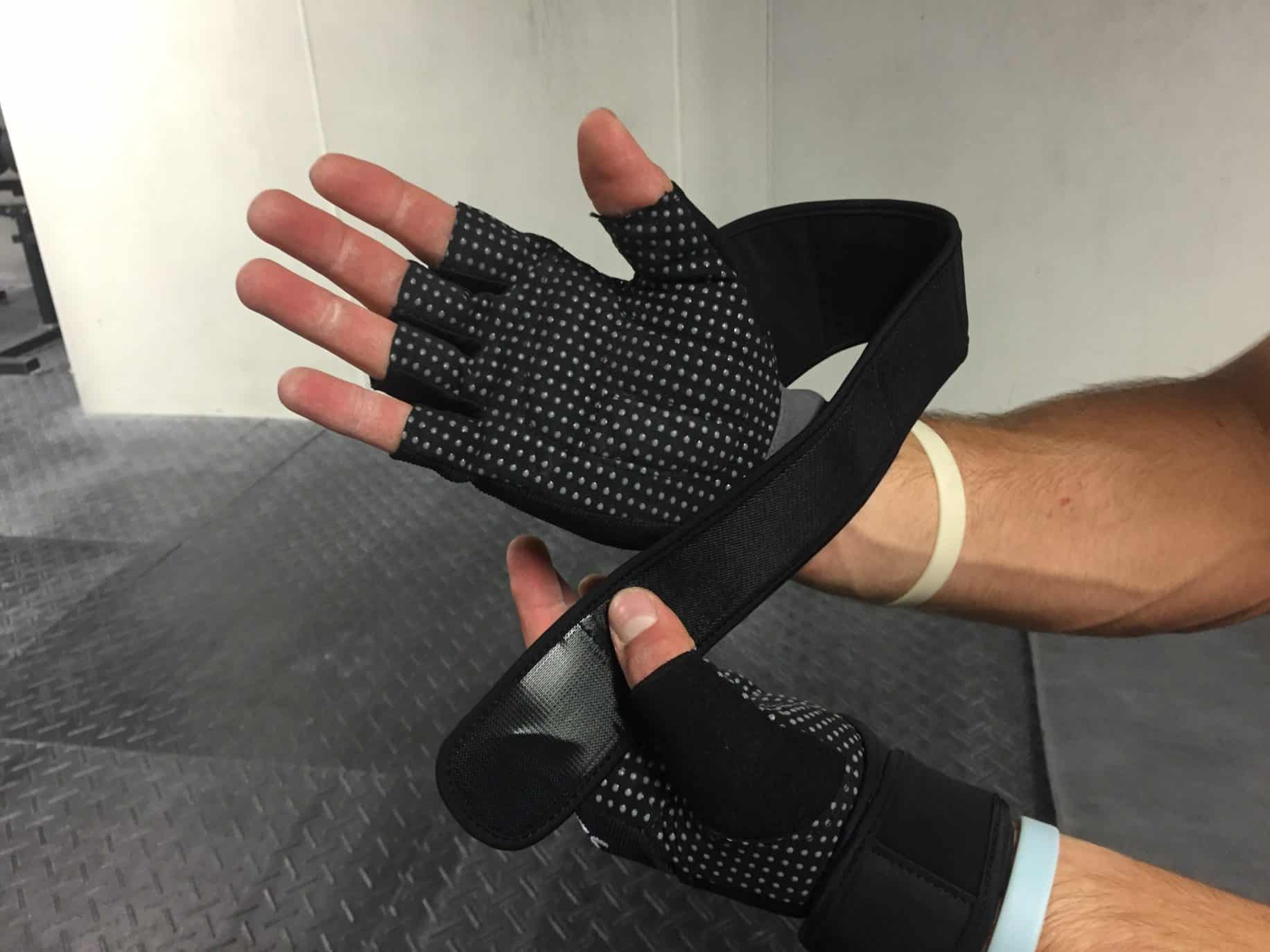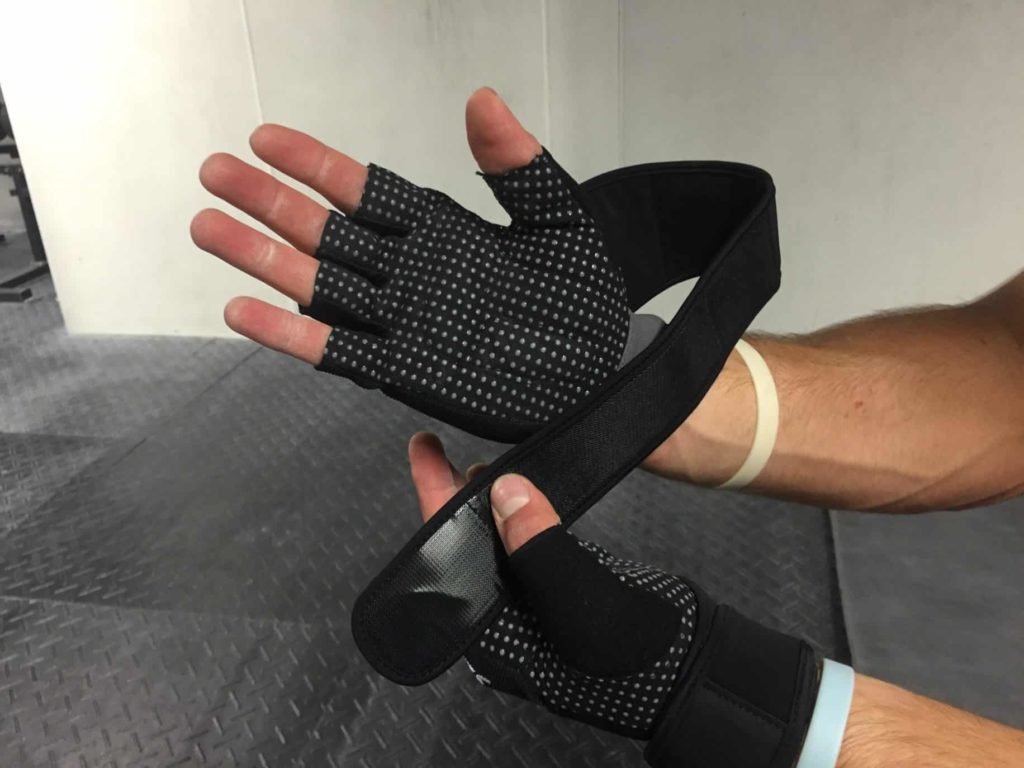 Third, I liked the padding that's under the palm and thumb. You'd think this would impact grip in a negative way, but I found that it slightly enhanced it for me. The only downside I have with this glove is the long-term durability issues with the rubber dots. I'm curious to see how they hold up over a long period of rope climbs, and other metal basic grip movements.
Price
The price for these gloves vary slightly, but consistently stay around $16.00. For how these gloves performed and felt, I thought this is a pretty fair price. This price isn't too high for a very versatile glove, even for the long-term durability issue I have with them. In addition, they're a unisex glove, so a wide variety of the lifting population can use them.
Wrapping Up
I was pleasantly surprised with how the SEEU gloves performed throughout our in-gym tests. Usually a glove will fall short on at least one of our tests, but these held true throughout. I also liked the price and construction, which made them stand out even further past the versatility tests. My only issue comes down to the speculative durability of the rubber dots.
If you're someone who needs a glove for versatility purposes, then I think the SEEU Men's/Women's Weight Lifting Glove With 17.5″ Lifting Strap could be a good choice for you.