If you're a CrossFit box owner, you've probably dealt with athletes who just want to do their own thing. Whether it's a drop in who wants to stick to their home gym's programming, competitive athletes who follow a personalized training plan, or that weird guy who takes class and then insists on grunting through an hour of accessory work right after, these athletes pose a challenge for box owners with limited space and equipment.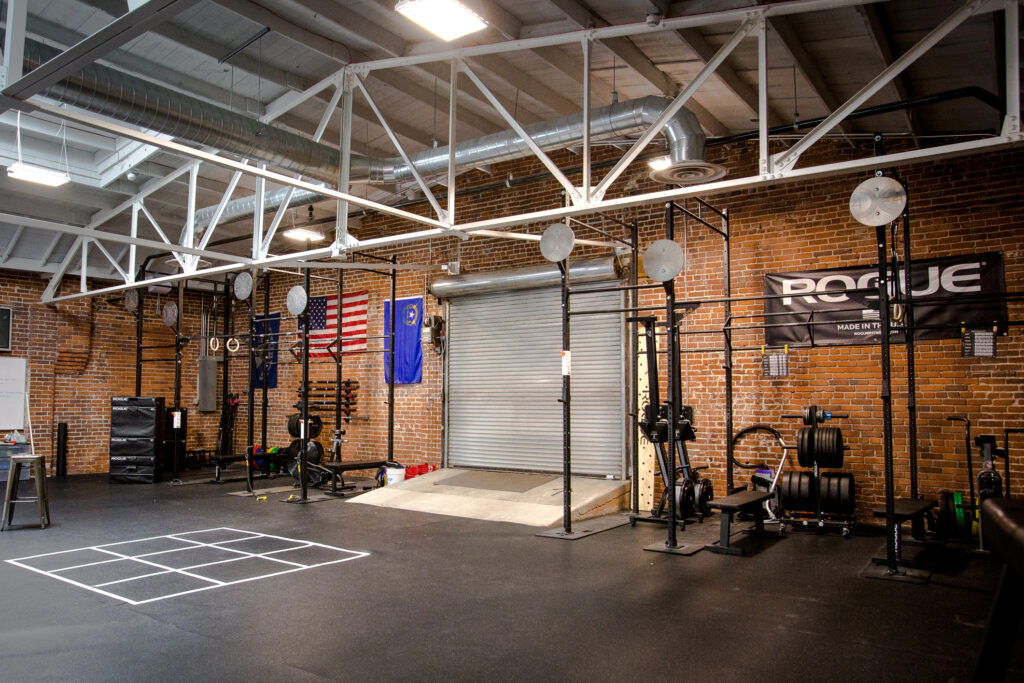 Double Edge Fitness' rig for rent.
Athletes doing their own thing can also be a huge distraction for coaches and members in regular classes. We've all been in a situation where a coach is trying to explain a complicated WOD or go over some key points, and some oblivious person (or worse, a group) is repping out heavy deadlift singles or whirring through AirDyne sprints right in the middle of the floor. No smart gym owner wants to turn away drop-ins or say no to an athlete who is pushing to qualify for a competition, but if it comes at the expense of the majority of the membership, what is he or she to do?
Rent…literally rent out a section of the rig.
Derek Wellock, co-owner of Double Edge Fitness in Reno, NV, found that allowing Open Gym while classes were running was causing absolute chaos. Members wanted to do their own thing if they didn't like the day's programming. Drop-ins didn't want to pay full price for a class if all they needed to do was lift in the back. Injured athletes needed a place to do their modified workouts without getting in the way of regular classes.
Wellock added a rig to the back of his gym that exists solely for rent and accessory work. Each station is numbered and has its own dedicated set of equipment, including barbells, rowers & bikes, kettlebells and dumbbells, rings, and a wall ball station. Renting a station in the rig costs $25/hr (the same as a drop in) but is subject to availability and time of day.
CrossFit 604 in Vancouver uses a similar setup to accommodate athletes who just want to lift. CrossFit 604 offers current members unlimited lifting sessions in their private rack for an additional $45/month or provides athletes with punch cards for $15-$20/session depending on the initial commitment. Non-members can also drop in or choose from a variety of packages that allow them to reserve a rack without ever having to take a class. Lifters have to reserve their spot up to 48 hours ahead of time and because they won't be coached, all lifters are assessed to make sure they have the skill and knowledge to lift without supervision. 
Renting a rig is basically the workout equivalent of an in-app purchase. It allows fringe athletes to get the equipment and space they need, and the extra income helps box owners rationalize complications of allowing them to do their thing. Some athletes may think they should have full range to do whatever they want for as long as they want just because they paid a monthly membership, the reality is that structure and order needs to be maintained for the gym to be successful and for all members to be happy.  If you want special treatment, sometimes you need to pay a special price. After all, gyms are full of prime real estate.