Therabody — previously known as Theragun, a line of products they still produce — makes massage guns to assist athletes on the road to recovery. Across all strength sports, the Theragun product line is one of the most well-known tools for providing personal massage therapy.
In this Theragun G3 review, I dive deep into this massage gun's specs and investigated if it's worth the price. At a slightly higher price tag of $349.00 USD, I wanted to know the true benefits and best uses for the Theragun G3. Below, you'll find multiple topics that can help you decide if the Theragun G3 is a good choice for you.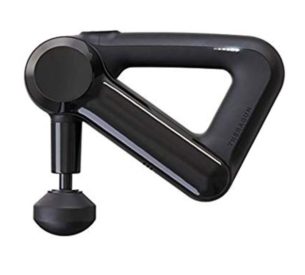 The Theragun G3 is a great percussive massage gun for the serious fitness enthusiast that wants to boost their recovery.
Who Should Buy the Theragun G3
Trainers and fitness professionals who need a manual massage gun for clients.
Budget friendly lifters looking for additional recovery tools.
Gyms looking to add more recovery tools for members.
Who Shouldn't Buy the Theragun G3
Lifters that live in small apartments where neighbors could complain of noise.
The brand new fitness enthusiast.
Lifters that have to want to be overly conscious of their budget.
Video Review
Interested in the visuals of this product and my personal take on what it's best for? Check out our Theragun G3 video review below!
Price
The Theragun G3 comes with a price tag of $349.00 USD. Previously, this gun was $399.00, but with the release of newer models it has since dropped to $349.00. Overall, the price is slightly higher than others on the market especially for a battery life that performs under other products with the same or less price attached to them.
If you're shopping around and want a gun that delivers a lot of power, but is slightly louder, then the Theragun G3 could be worth considering.
Performance
The Theragun G3 was an overall pretty good massage gun. It comes with multiple head attachments to meet a variety of needs and has two main speeds to select from. The two frequencies the Theragun G3 provides comes with rates of 29 and 40 percussive beats per second.
I found that the Theragun G3 was great as a warm-up device for mobilizing tough to hit areas like the calves and hips. The higher speed helped me accelerate my warm-up game, which I was a big fan of.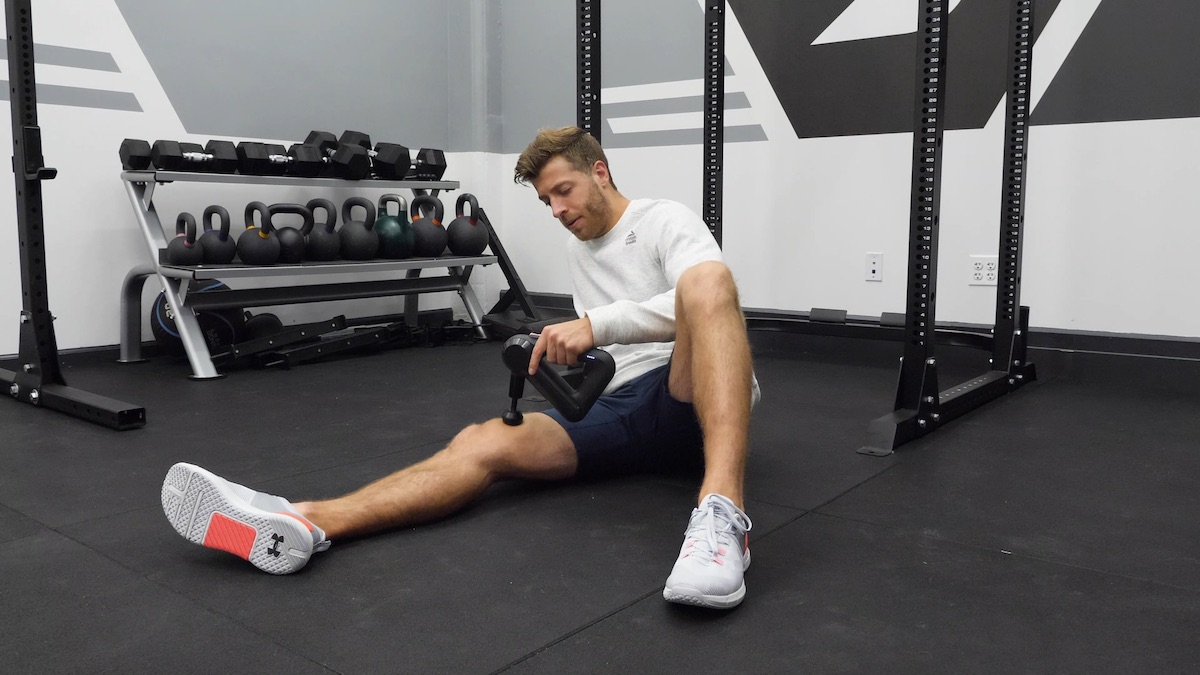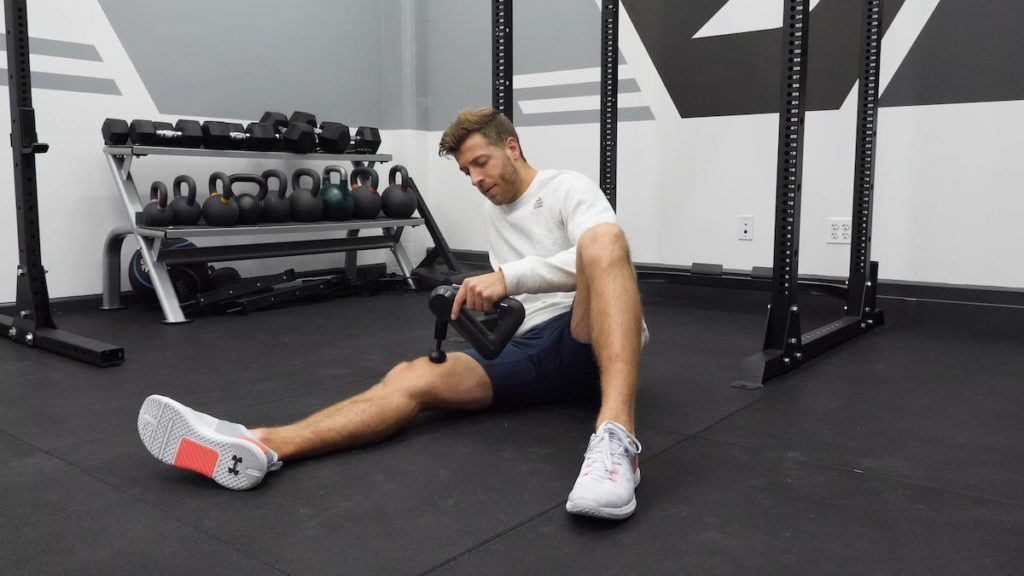 The only real drawbacks with this massage gun that I found were the engine and and the battery life. Unfortunately, the Theragun G3 is fairly loud, so it's not great in public settings or small apartments. In addition, the battery life only lasts 60-minutes, which is far lower than others on the market.
Build Quality
The build quality of the Theragun G3 is pretty solid and it feels durable upon touch. This massage gun is built with a professional-grade composite plastic and it doesn't feel rickety like some plastic massage guns do. For example, there's never a "loose" sound to this massage gun when it's running, even at top speeds.
Within the massage there's a lithium-ion 3 cell battery and an industrial-grade Japanese motor. The combination of these elements provide this massage gun with a durable and sturdy feeling.
Features
The Theragun G3 has multiple features that come along with it, and some are more subtle than others. Check out the Theragun G3's features below!
Two adjustable speeds: 29 and 40 beats per second.
Ergonomic handle.
Multiple head attachments for a variety of body parts.
Theragun app provides direction for massaging different body parts.
Up to 40 lbs of no-stall force.
Two different colors.
Up to 60-minutes of battery life.
Carrying case included.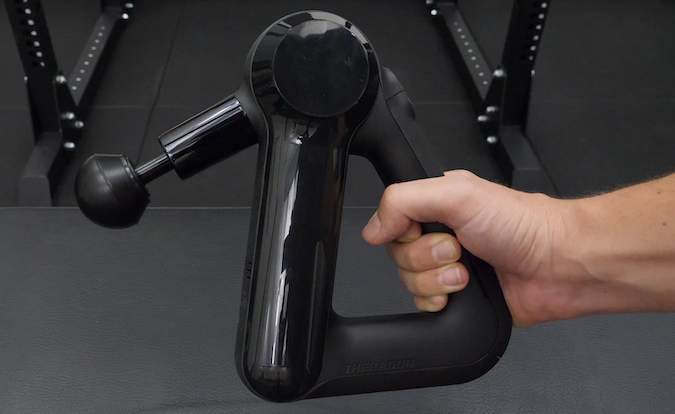 Theragun G3 Specs
Interested in the specs of the Theragun G3 so you can compare it to other models? Check out the rundown of the technical specs for this product below.
Professional-grade composite plastic outer construction.
Lithium-ion 3 cell battery.
Industrial-grade Japanese motor.
Total Weight: 2.7 lbs
Places to Buy
If you're interested in purchasing a Theragun G3 massage gun, then you can look at a few different places online. You can visit Theragun's site, Amazon, and a couple other third party vendors that carry Theragun products like Best Buy.
How Massage Guns Can Help Recovery
When it comes to massage guns, you'll see a lot of different opinions on them. Some lifters say pass on them due to their price, however, that doesn't help answer the question, "Do they actually have benefit?"
Now obviously that's a loaded question, but at the end of the day massage guns can provide some benefit for recovery and training. Percussive therapy, the style of massage provided by massage guns, is useful for assisting with mobility and recovery efforts. Manual therapy has continuously been suggested to be beneficial for athletes when it comes to prep, performance, and recovery. In fact, this 2008 study pointed out that a lot of research and practical users under appreciate the benefits that massage can have on athletic performance. (1)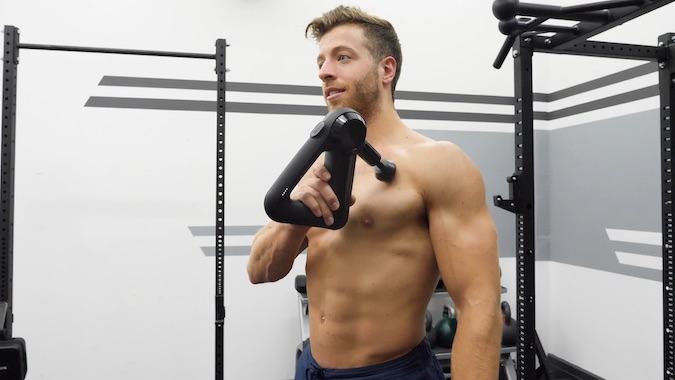 In sum, massage can promote blood flow, provide acute improvements of mobility by working with fascia and other soft tissues, and support performance by "activating" various muscle groups. Theragun massage guns are simply tools to provide the benefits of traditional massage for individual athletes. If price is not a huge concern for you, then there could be benefit
Therabody Information
Before you invest, it's a good idea to learn more about Therabody and how they handle product warranties and returns.
Company History
Therabody, previously known as Thergun, has continuously evolved to create more and more product lines to assist an athlete's means of recovery. Therabody was founded over a decade ago with the premise of providing everyone the ability to improve their life through natural means of doing so.
Their products are catered to every single person that wants to recover, perform, and feel better on a daily basis.
Warranty
Therabody offers a variety of warranties for their products. The Theragun G3 comes with a limited one year warranty that is covered by product defects and workmanship errors. Abuse or mishandling of the massage gun are not covered.
Returns and Refunds
Theragun products all come with a 30-day money back guarantee.
Contact Information
To contact Therabody, visit their site and select contact us, which will provide an email address or a contact form to submit.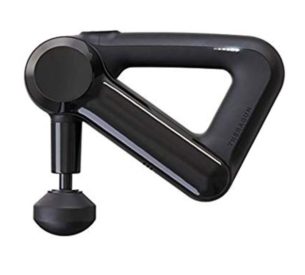 The Theragun G3 is a great percussive massage gun for the serious fitness enthusiast that wants to boost their recovery.
FAQs
What are some benefits of the Theragun G3?
The Theragun G3 is great because it provides a solid amount of force for every type of percussive need and has multiple head attachments to tackle mobility and recovery asks. In addition, the Theragun app makes the use of this product a breeze if you're new to massage guns.
How much does the Theragun G3 cost?
Currently, the Theragun G3 costs $349.00 USD.
Does the Theragun G3 comes with a warranty?
Yes, the Theragun G3 is covered by a one year limited warranty that covers product defects.
Who should use the Theragun G3?
Technically anyone who wants to supplement percussive therapy into their lifestyle can benefit using the Theragun G3. The only real caveat is the price and if it fits into your budget.