It all started with a dog bite when Vaughan DeBarr was just 7 years old.
"I was visiting my cousins in Florida for the summer and I was attacked by a pit bull. It basically chewed my leg up like a chicken bone when you're done eating it," said DeBarr, now 46.
Doctors managed to save her leg, but the damage caused DeBarr to undergo 28 major surgeries in the following years. Despite their best medical efforts, her left leg was never the same.
"It was six inches shorter than my right leg. It basically never grew after the dog bite," Debarr said. "I was in pain all the time, but I grew up in a military household. My dad was in the FBI, so there was no crying in our household."
Despite her constant pain, DeBarr continued to play various sports all throughout her childhood. But by the time she was 40, she was in constant pain and her foot would fall asleep for hours on end.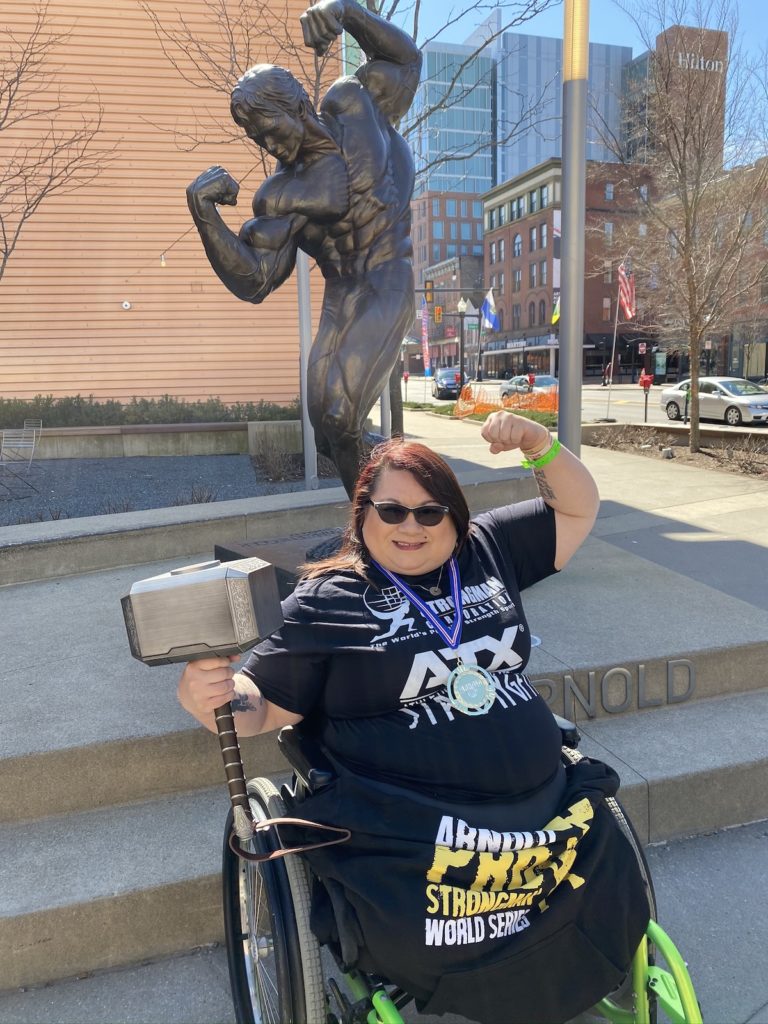 Her orthopedic surgeon told her she was fine, but she knew she wasn't. So in 2013, DeBarr made an appointment with a vascular surgeon, who quickly realized something was majorly wrong.
"He looked me straight in the face and told me we could either do it this Friday or next Friday. I was like, 'Do what?'"she said.
That's when the surgeon told her her foot has essentially been dead for a while, she had developed vascular disease in her leg, and amputation was the only answer.
In May, 2013, Debarr became a below knee amputee and fell into a depression.
"From 2013 to 2014, I gained over 100 lb. and was really depressed," she said. "One day I looked in the mirror and I didn't even recognize the person I was looking at."
That's when she decided to join a gym.
She quickly became a cardio junkie and lost 40 lb. in just one month. While at the gym she came across a group of powerlifters deadlifting in the corner. She was intrigued.
"Pretty soon, I was competing in powerlifting and strongmen events. I was in love. I moved away from cardio and became a strength athlete, changed my diet and started competing in every meet that was available," said DeBarr, who competed with a prosthetic leg.
In the following couple years, she hit a 290 lb. bench press and a 350 lb. deadlift.
More Setbacks
Then one snowy day in Colorado in 2017, DeBarr was back squatting 145 pounds, and managed to slip on some snow that had fallen out of her foot shell and melted on the platform.
"I fell forward and basically shattered my kneecap into a gazillion pieces," she said of the accident.
One thing led to another and in July 2017, DeBarr lost more of her left leg and became an above knee amputee.
A year later, her luck continued to plummet.
"I started to have a lot of neuropathy in my right leg. Basically 33 years of putting all the weight and the pressure on the right side of my body, and my vascular disease had spread to my right leg," she said.
There was nothing doctors could do, and she had her right leg amputated above the knee.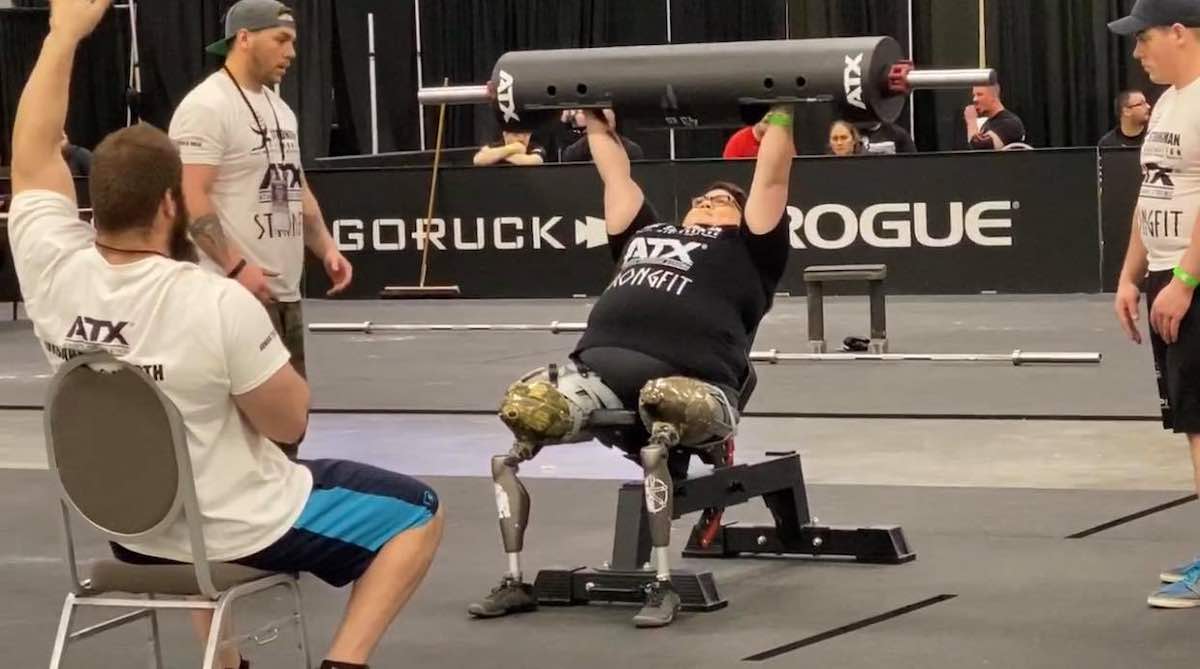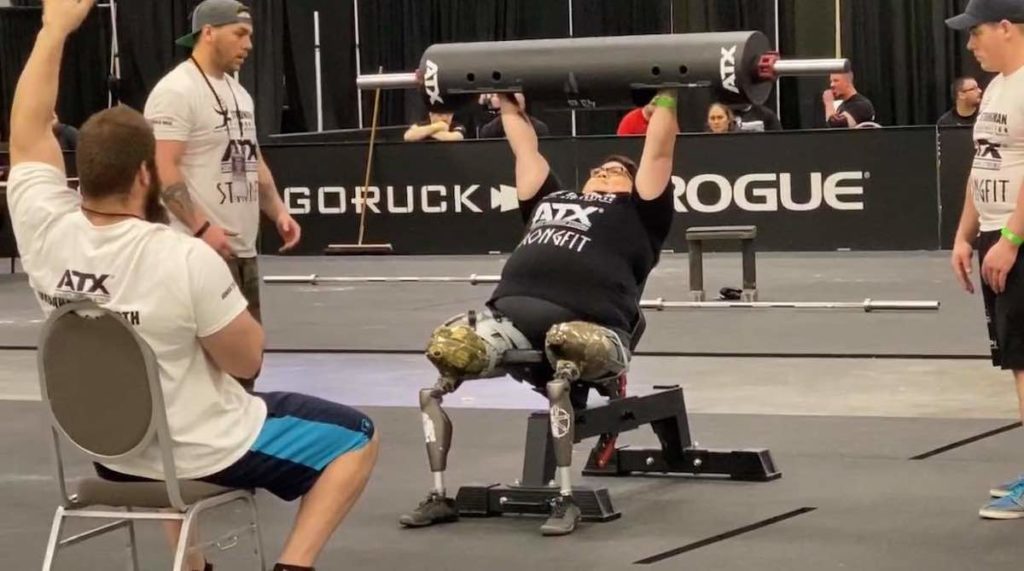 In case that wasn't bad enough, most recently, in December, 2019, DeBarr suffered a spinal stroke, which has left her a bilateral above knee paraplegic, paralyzed from the waist down.
While many people would just roll over after experiencing trauma after trauma, DeBarr has done anything but give up.
DeBarr checked herself out of the rehabilitation clinic in February to compete in a powerlifting competition. And in March, she competed at the Arnold Strongman Classic, winning her division in the process, just two weeks after being discharged after her stroke.
"I'm even learning to walk as a paraplegic with prosthetics. I use my hips to lift my foot and propel myself forward like I'm doing a salsa dance. I can walk with a walker and I'm back in the gym," she said.
She credits her family, the sports she loves, the strength community and God with helping her keep her spirits high despite all she has been through.
"The strength community is like a big, huge family. Between that, my faith and having a husband who supports me every day, I am getting through it. My husband will say things like, 'C'mon, put your legs on and walk, even if it's just to the door.' Or he'll get me out of bed and say, 'You're going to bench today, even if it's just the bar,'" she said.
She added: "To me, powerlifting and strongman saved my life, because they gave me a purpose. We all need a purpose."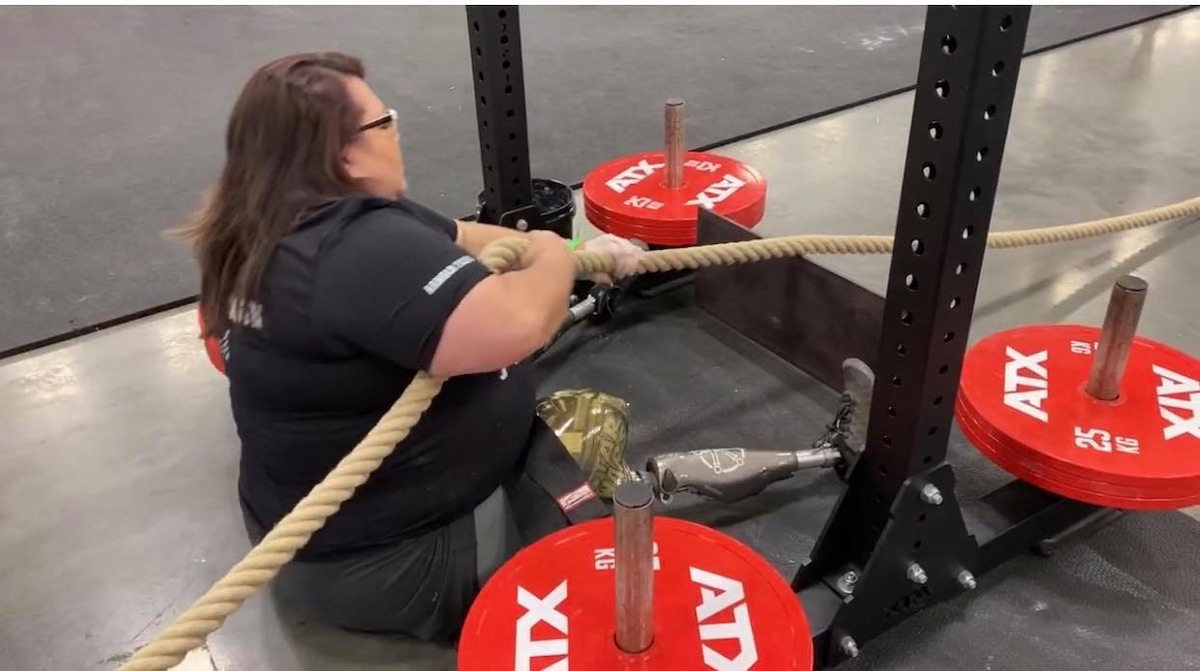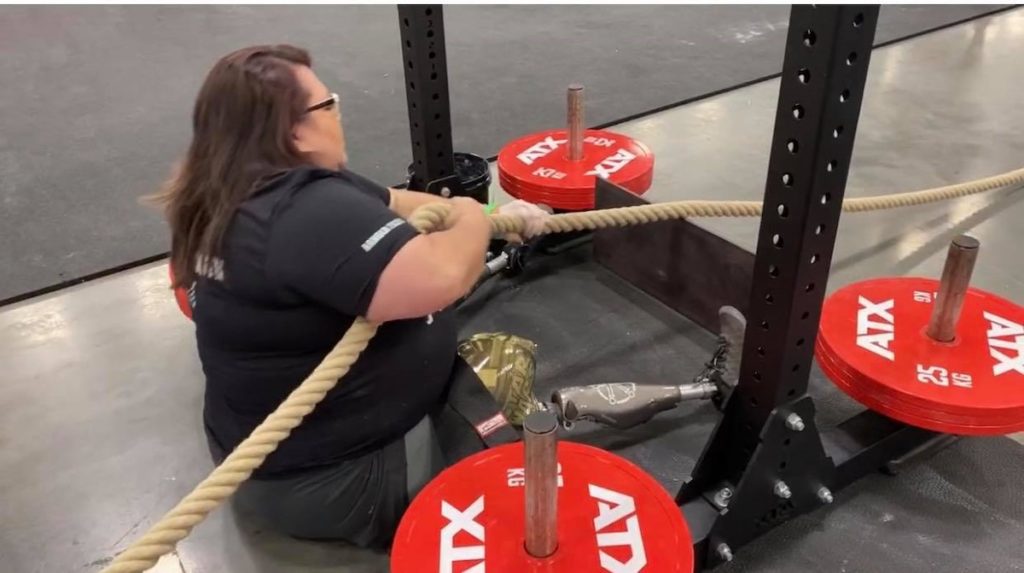 DeBarr's Message to Other Adaptive Athletes
"Start slow, focus on yourself, find your purpose and don't worry about what other people are doing because we're all on our own journey," she said.
"I have no legs and I'm paralyzed, but I am standing up and trying really hard. Just fight the fight, one step at a time."