Adidas fans get ready because the lifting shoe updates you've been waiting for are finally here. The new Adidas Powerlift 4s were recently released to the public and details about them have been relatively quiet across the strength sports community. This Powerlift model has a couple major construction differences compared to the Adidas Powerlift 3.1 shoe, which ranked highly in multiple categories in our best lifting shoe round-up.
As of right now, it appears this model is only offered in men's sizes and there have only been a few different colorways released. Although — similar to the other Powerlift models in the past which offer a plethora of colorways — we have good word that more colorways are on the horizon in early 2019.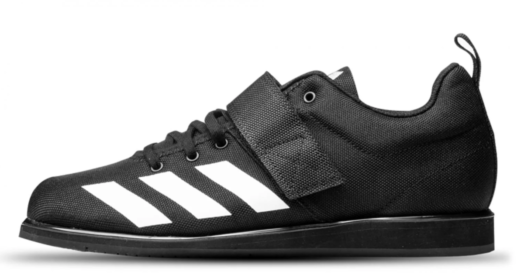 The brand new updated Adidas Powerlift 4 offers a lightweight canvas outer construction, an open forefoot design, and a strong single strap for stability. 
Adidas Powerlift 4 Construction Specs
The Adidas Powerlift 4 is currently available on both Rogue Fitness and Adidas, and there are three colorways listed on each site (2 of which are different on both Rogue Fitness and Adidas, so there are five in total). Currently, the Adidas Powerlift 4 is running for $100.00 on both Rogue Fitness and Adidas' websites.
Below are the specs listed for the new model from Rogue Fitness and Adidas' websites.
Narrow, snug fit
Lace closure with a hook-and-loop strap
Canvas upper
Durable Adiwear outsole; Open forefoot and flexible toe design
Lightweight, locked-down feel
Heel height (shoe plus insole height): 28 mm
Adidas Powerlift 4 Vs. Adidas Powerlift 3.1
We've reviewed both the Adidas Powerlift 3.1 and the Adidas Powerlift 3 models, and will soon be putting the Powerlift 4s to the test, but for the time being, we thought it would be a good idea to identify a couple of the major construction changes between the Powerlift 4 and the Powerlift 3.1.
1. Outer Construction
The first major change worth noting in the Adidas Powerlift 4 is the outer construction. The outer construction in the Powerlift 4 is constructed with a canvas material, which is essentially a sturdy form of fabric that is often pretty breathable and durable. This is a pretty stark change compared to the synthetic leather used in the Powerlift 3.1. It will be interesting to see how the canvas's durability compares to the synthetic leather, as the synthetic leather tended to last a while.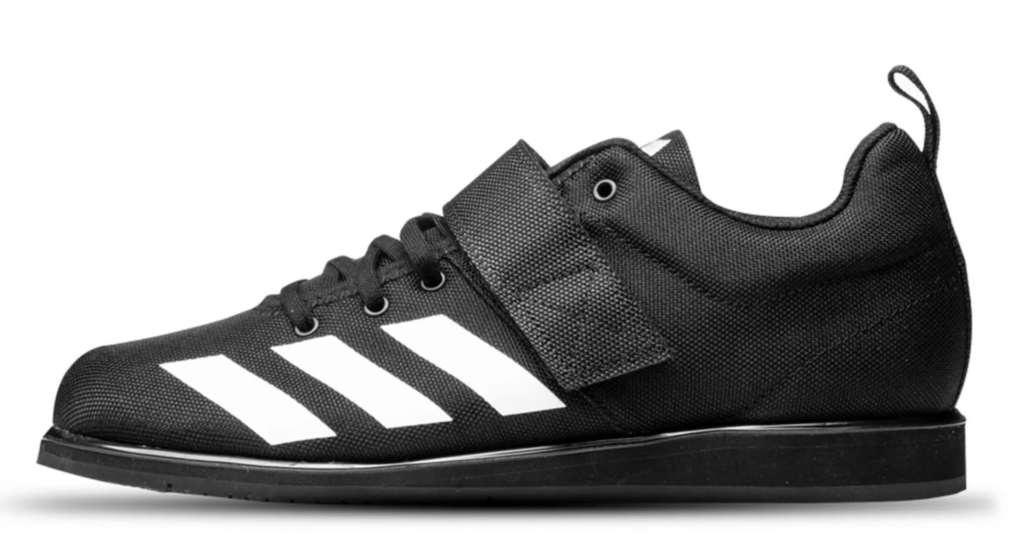 2. Heel Height
The second major change is the change in heel height. The Adidas Powerlift 4's now have a 28mm/1.1 inch heel height, which includes the insole of the shoe (also listed in the shoe's specs above). If you were a fan of the lower 15mm/.6 inch heel height in the Powerlift 3.1 (I certainly was), and that's what initially drew you to the shoe, then this could be problematic for your needs. Before, we thought the Adidas Powerlift 3.1 was a great beginner lifting shoe because it offered the lower heel height.
Adidas Lifting Shoe Silver Lining
If you're somewhat resistant to shoe changes, or you are skeptical of newer models like the Powerlift 4s, then this story has a silver lining. The positive that often follows with any new shoe release is the dropping of price for the preceding model. Yup, the good news is that the Adidas Powerlift 3.1 is now retailing for a decreased price.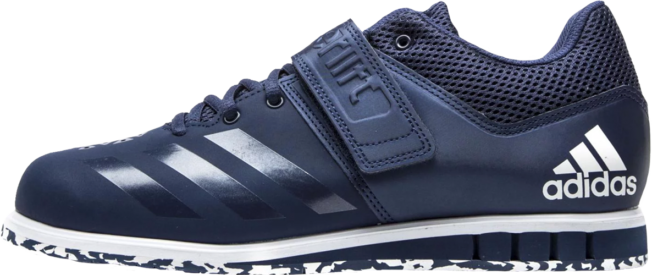 A lightweight versailte lifting shoe with .6" heel made of high density EVA foam.
On Rogue Fitness, you can find models for as low as $55.00! Granted, not every colorway is marked down to the same degree, but most of them are retailing between $55.00-$71.00, which is pretty good for a pair of new lifting shoes.
When we did our massive review of the best weightlifting shoes, the Adidas Powerlift 3.1 made our list for multiple reasons, so all around this is a pretty solid deal if you're not worried about having the latest model. If you're interested in checking out the full rundown for the Powerlift 3.1 — check out the video below.
Other Adidas Lifting Shoe News
As of right now, we can't share too many details about the future release dates for other Adidas weightlifting shoes, but rest assured that more models are receiving welcomed updates (cough cough Adipowers and Power Perfects). Until then, we'll be patiently waiting by the mailbox for our Adidas Powerlift 4s to lift in and review!
Author's Note: Shout out to Thomas Wright for the new shoe release tip!
Feature image courtesy Roguefitness.com.