We receive free products and receive commissions through our links. See
disclosures page
.
The Adidas Powerlift shoes are currently in their third generation and have steadily grown in popularity since their initial release. This shoe could be described as one of Adidas's most well-known lifting shoes since the 08 AdiStars, and the AdiPowers, which came some time after the Powerlifts.
Adidas Powerlift shoes are popular for multiple reasons. First, they're an inexpensive option for a lot of lifters, as even the latest Powerlift 3.1s start at $70.00. Second, they offer a lower heel, so often times lifters can make a smoother transition into a heeled shoe when lifting. Third, they have a single strap design and offer plenty of security for the recreational lifter.
[Want to find the best weightlifting shoe for you? Read our full rundown of the best lifting shoes!]
How do the Adidas Powerlift 3s stack up against other hybrid models and Olympic lifting specific shoes?
Weight
The Adidas Powerlift 3.1s weigh around 15 oz, which make them a slightly lighter the Adidas AdiPowers and Leistung models.
Personally, I feel as though this shoe is a great transition shoe for someone who might be newer to using lifters. In that respect, I feel likes this shoe's weight is good for what it's designed for. Someone who's new to experimenting with lifting shoes will benefit from a lighter shoe, because it will feel similar to cross trainers, Chuck Taylors, or tennis shoes they may have been previously wearing.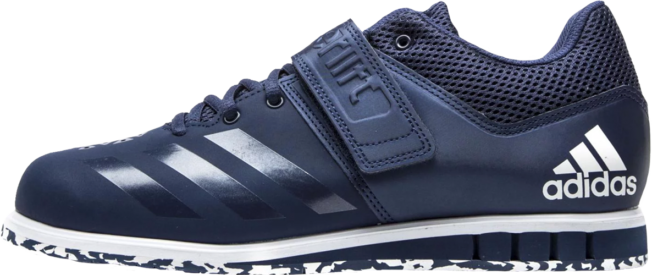 A lightweight versailte lifting shoe with .6" heel made of high density EVA foam.
A lighter shoe will also help prevent the slowing of foot turnover in various power movements, so an athlete will experience less of a "getting used" to them period. Additionally, if you're someone in need of a hybrid shoe for CrossFit® style workouts, or functional fitness styled lifting, then this shoe's weight is a good option.
Effective Heel Height
The effective heel height of the Adidas Powerlift 3s is .6 inches or 15 millimeters, which puts this model's heel on the shorted end of lifters.
The typical traditional model lifters have an effective heel height of .75″, which works for a lot of athletes. The .75″ is often the best fit for most athletes looking to achieve aid in squat depth, and stability in lifts. One downfall to this heel's height is that it may not be the best fit in hyrbrid style lifting, or powerlifting.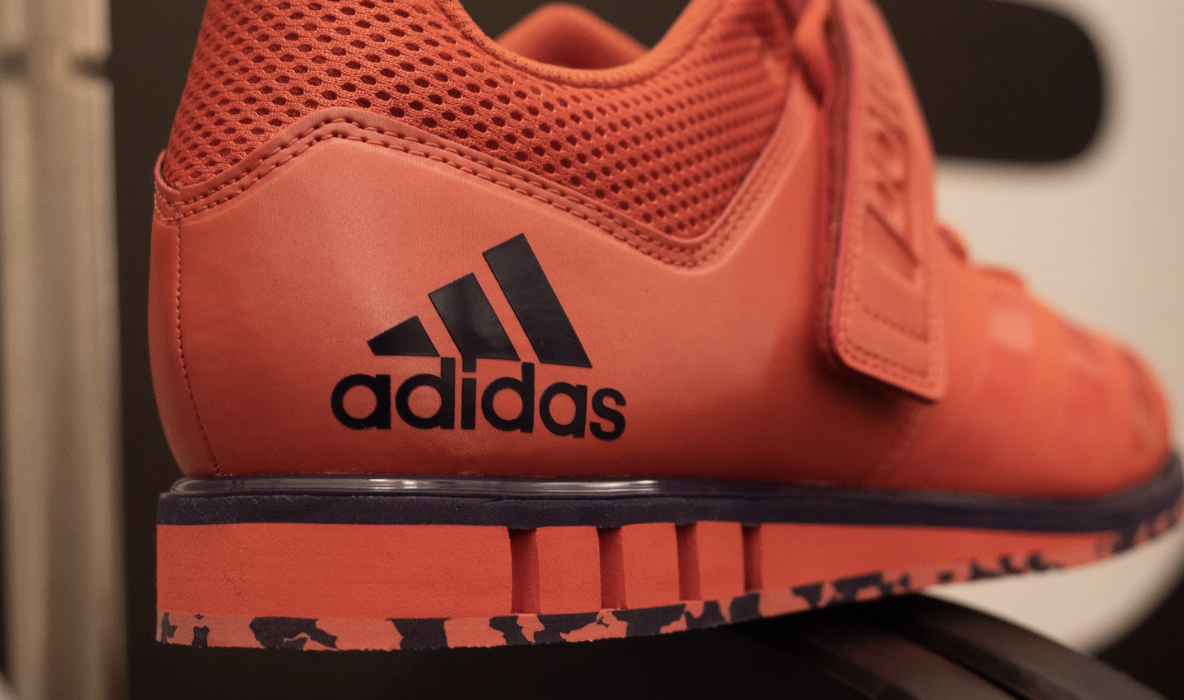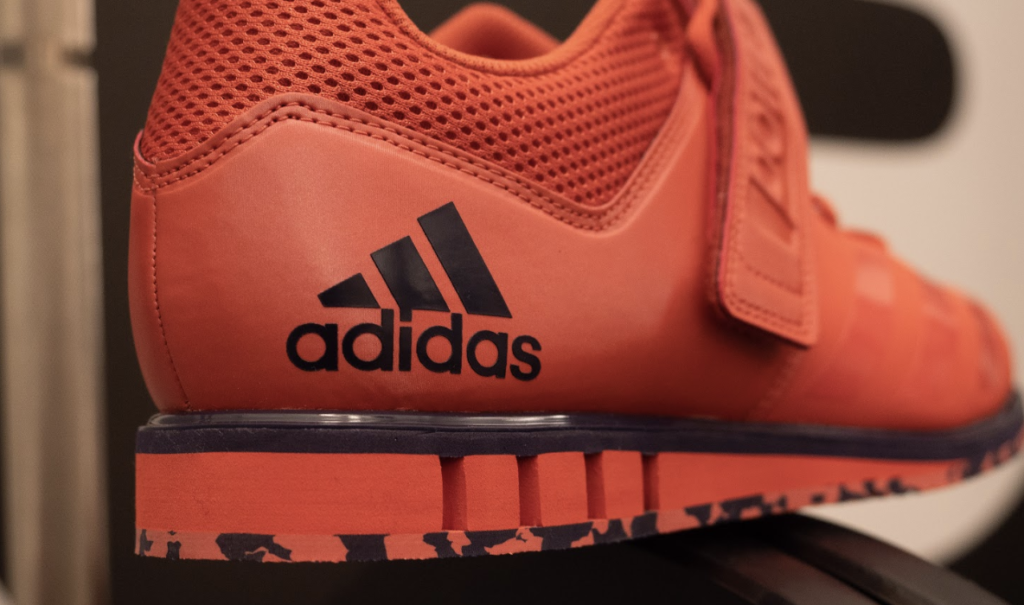 The Adidas Powerlift 3 heel's are a lower .6″, which make them better suited for a few activities. First, a lower heel may be a better option for athletes doing CrossFit style workouts. A smaller heel will help limit the feeling of being pushed forward, and that can be beneficial when moving from power to strength movements. Second, the lower heel may be ideal for those low-bar squatting who like a lifter's stability, but don't need extra heel for achieving depth.
Heel Construction
Unlike most popular lifters, the Adidas Powerlift 3.1s have a high density EVA heel, which is a durable lightweight material used in multiple types of heeled shoes.
Possibly the biggest downfall to the Adidas Powerlift 3.1 is the heel's material. The high density EVA is durable and will last a while, but it's not as resilient to abrasions like TPU. It's comparable in weight to TPU, but lacks the rigidity TPU heel provides. The EVA compresses slightly, and when under extremely heavy loads a lifter may be turned off by this fact.
As mentioned above, another issue that comes with EVA is long-term durability. This heel is designed to last, but if you're looking for a shoe that's going to withstand multiple years of heavy lifting, then TPU will be a better option. The one positive to the EVA heel is cross-training. If you're in need of a hybrid shoe with an elevated mostly stable heel, then the EVA serves its purpose very well.
Upper Shoe Material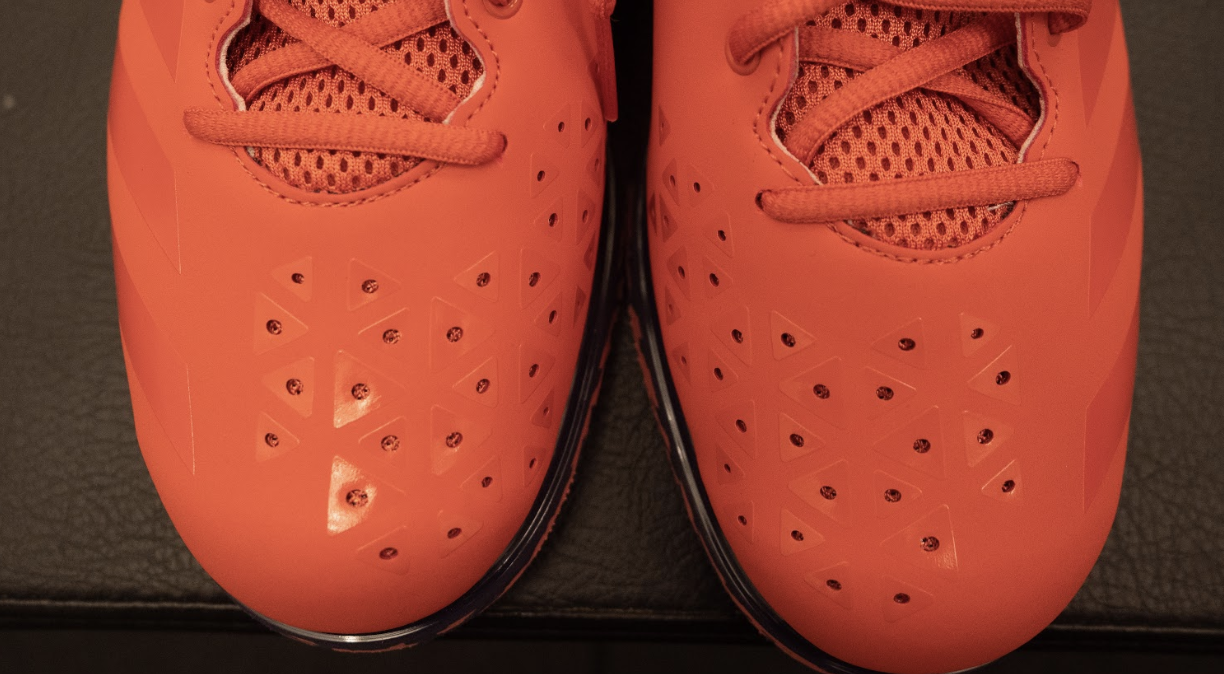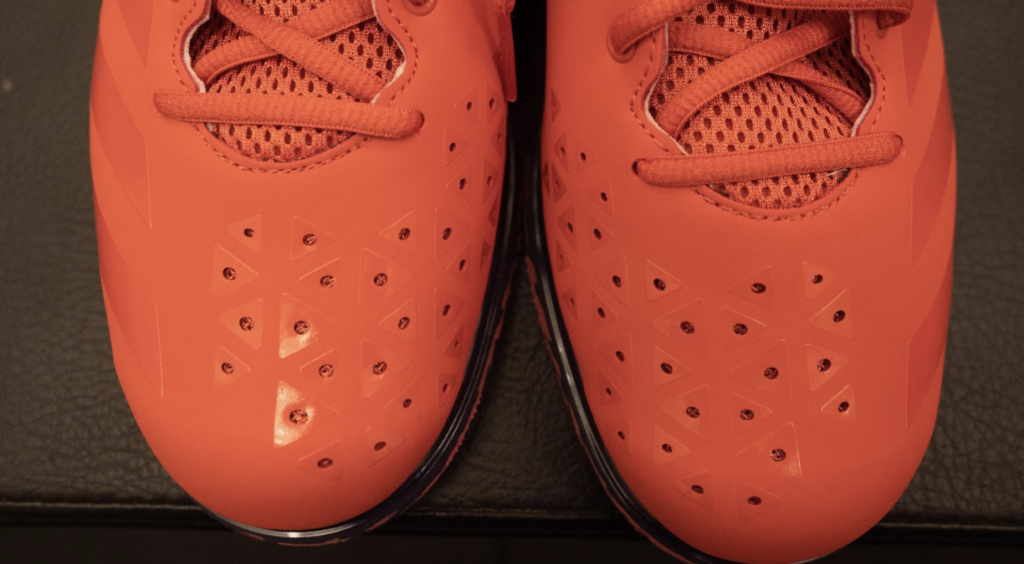 The Adidas Powerlift 3.1s upper shoe material was pretty standard to a normal cross-training shoe. This shoe has lightweight leather and breathable mesh enclosing them, so they breathe pretty well if you're performing high-rep, or cardio-esque lifting movements (light weight cleans, squats, snatches, etc).
I thought this shoe was pretty flexible, even upon their first use. The toe box is open, so it flexes well. You can expect around a one week "breaking them in" period, which is pretty standard for lifters. The only downfall to the Powerlift's shoe material is around the heel. Personally, I prefer a deeper, or more stable heel, so I thought the mesh towards the upper heel was a little too flexible, but that's my personal bias.
Foot Straps
The Adidas Powerlift 3.1s offer a standard single strap design that's near the top of the tongue. As the Powerlift generations have grown, so have their straps. The 3s have a little thicker strap compared to their previous models, which is a cool feature. Single straps are known for offering a little less security, so the extra effort to provide a wider strap is a nice touch.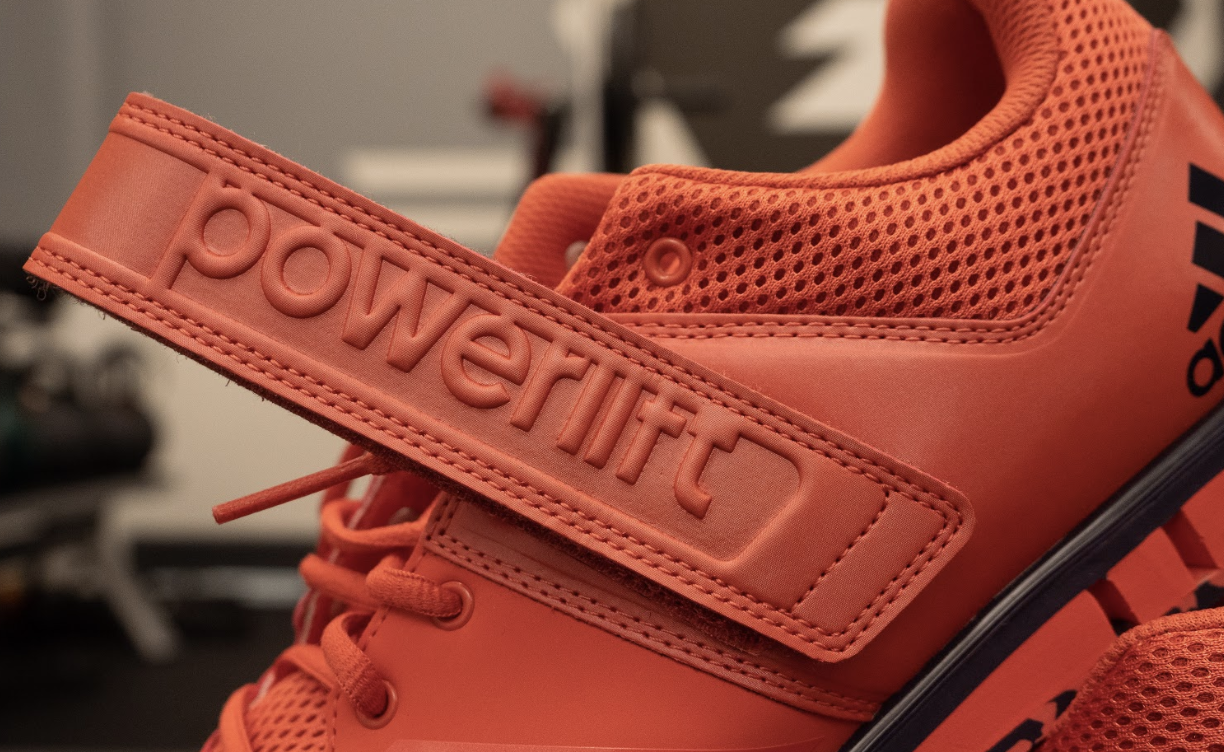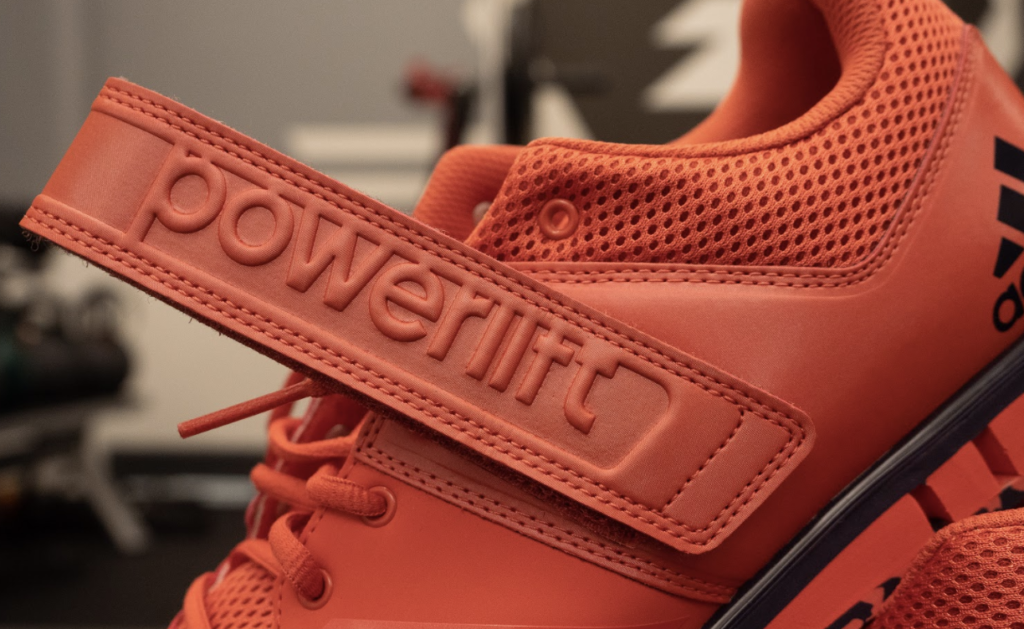 Another positive feature of the strap is there's not excessive overlap if you pull them tight. The Nike Romaleos 2s always had strap hanging on the ground when pulled really tight, and the Powerlift 3.1s strap doesn't come close. A downfall with the Powerlift's single straps is the full foot security. You have laces and a wide upper strap at the top of the shoe to achieve full foot security.
Price
The star player of these shoe's are their price. They start around $70.00, but can be found for less in multiple online locations, including Amazon. If you're interested in a cost efficient shoe with an elevated stable heel, then I'd recommend looking into the Powerlift models. On the flip side, for serious lifters who need a high performance shoe for specific reasons that's going to last, this may not be your best choice.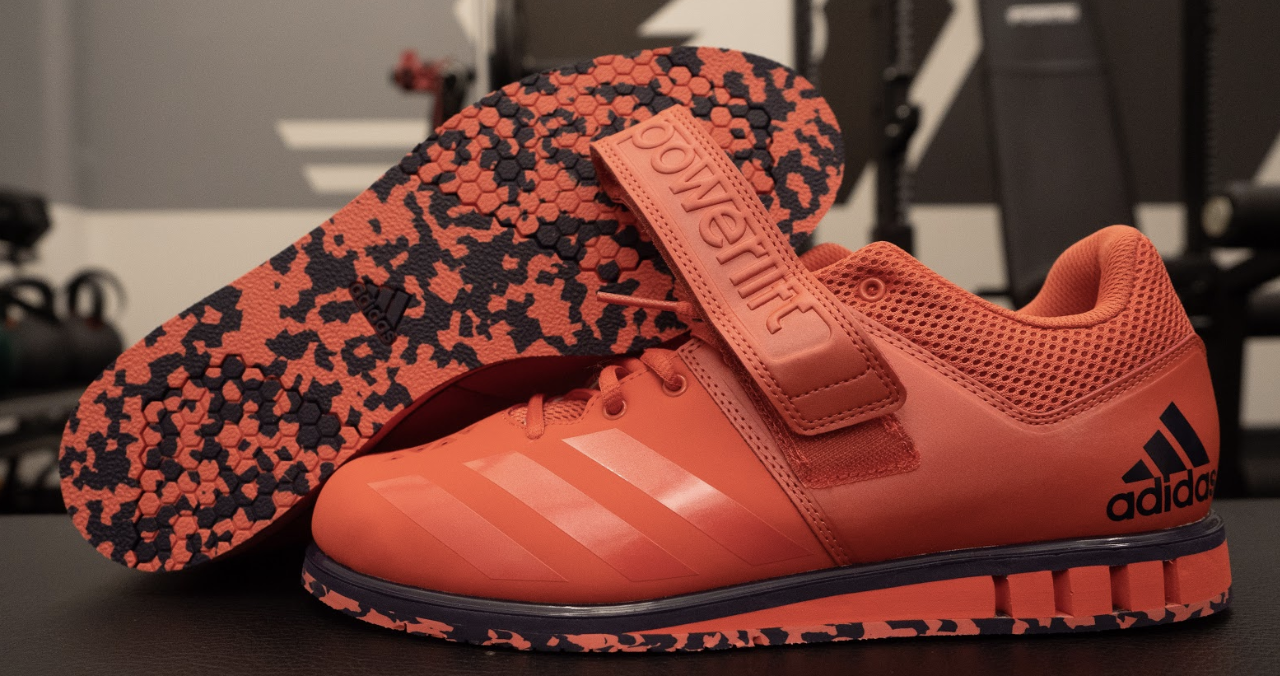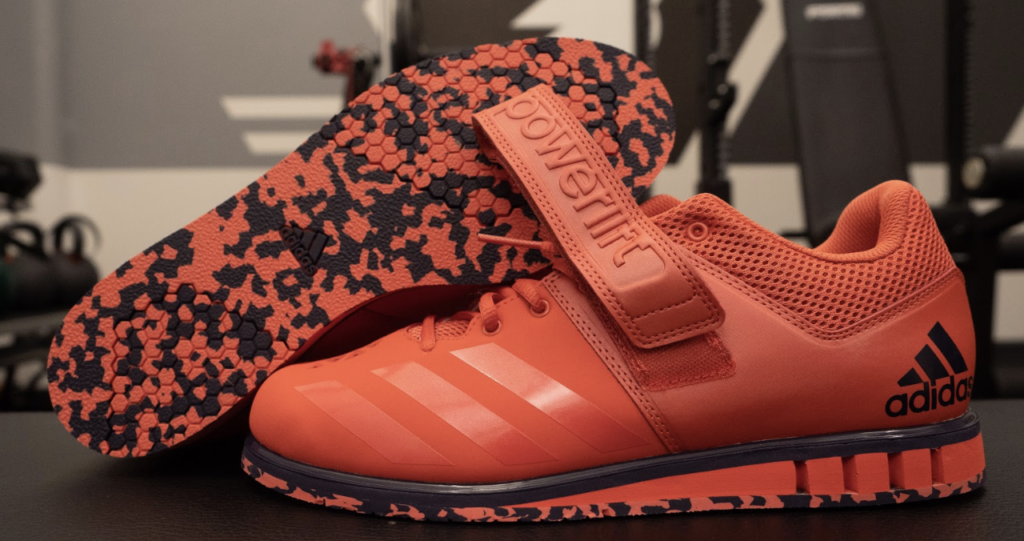 Final Word
The Adidas Powerlift 3s are a hybrid lifting shoe that utilizes a high-density EVA heel to produce stability in workouts. They're cost efficient, and can be a great choice for lifters looking for a lower .6″ heel, as opposed to the usual .75″. They offer moderate stability and kept the ankle secure in the bottom of the squat.
The area where this shoe falls short is its abilities to support the elite athlete due to its heel's material. EVA heels are known for being a little more compressible, so TPU, or wood, may fair better under very heavy weight.
If you're looking for a cost efficient lifter that provides a lightweight, secure feeling, then the Adidas Powerlift 3s could be a good option for you.
Feature image from roguefitness.com