It was a freak accident.
Logan Aldridge was just 13 years old. He loved extreme sports and wanted to be a professional wakeboarder.
One day, after wakeboarding at his family's lake house, he was putting away the rope, looping it under his thumb and below his elbow, over and over. All of a sudden, the other end of the rope got caught in the propellor, effectively cinching the rope so tight that it severed all the ligaments, tendons, and muscles in his arm.
"It hit an artery too, so when the rope was unravelled from my arm…there was blood everywhere. It severed my arm right down to the bone," said Aldridge, now 29.
He was quickly rushed to the hospital, but by the time he got there, doctors weren't able to regain blood flow and his left arm was amputated.
On the way to the hospital, Aldridge, who was left-handed, shared a moment with his mother that has shaped how he lives his life today.
"I remember saying, 'I can't feel my arm. This seems really bad.' And then I said, 'What if I lose my arm?' And my mom looked at me and said, 'Logan, it's just an arm,'" he said.
"Hearing those words from her was an instant reminder of how much abundance I have in my life. I instantly shifted to gratitude, to thinking, 'I am alive and that's pretty awesome. And I have another arm.' Those four words implied that to me in such a profound way that it's literally how I chose to live my life," he said.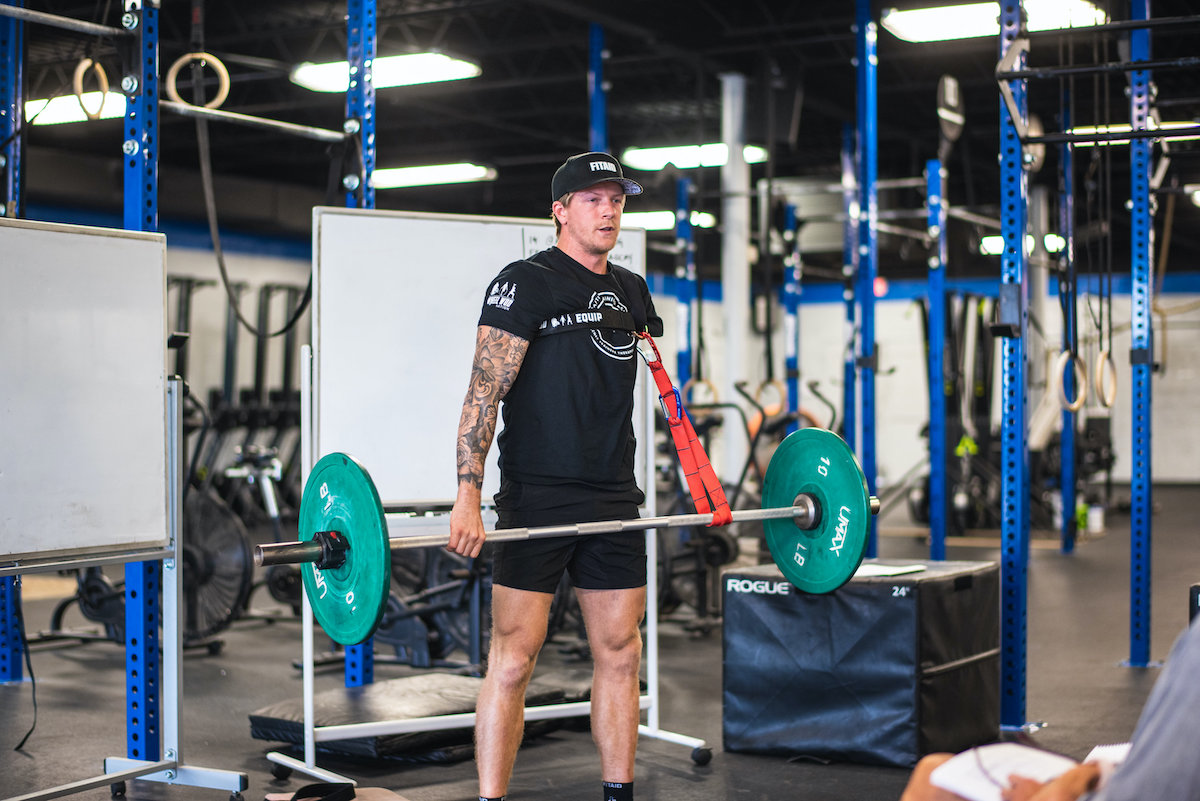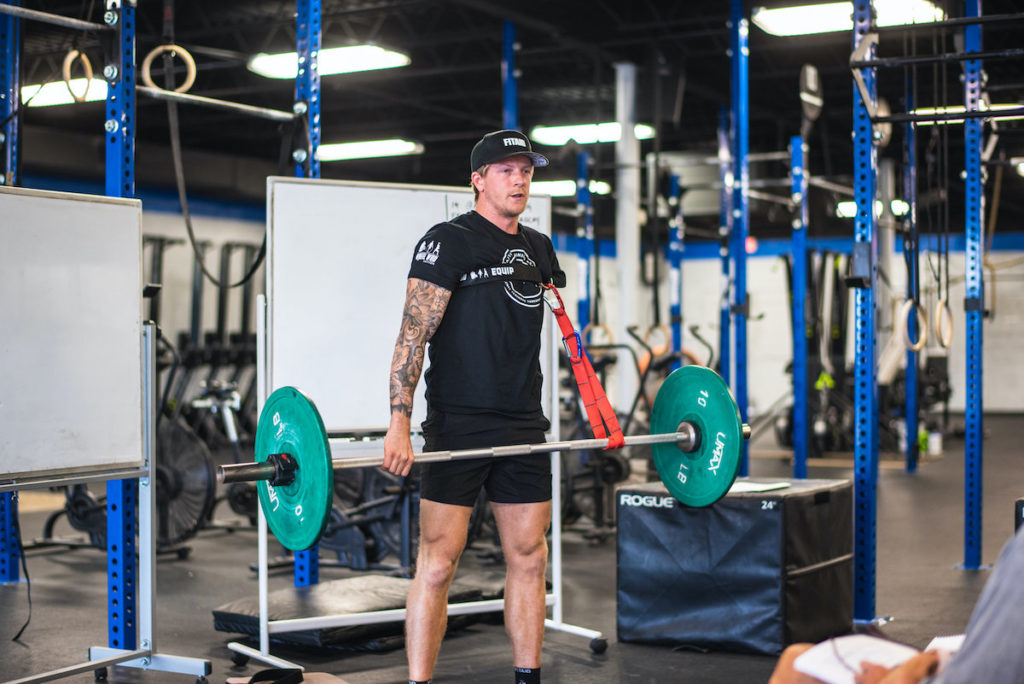 Logan Aldridge: Fitness As a Part of Life
Nothing about Aldridge's life has been normal since that day.
As a High School kid, Aldridge began public speaking about his accident and his positive attitude to life, and he was so good at it, that pretty soon he was being called on left, right and centre and started traveling around to speak at conferences and events of all kinds.
"I gave my speech more than 40 times," he said.
Two years later, by the age of 15, he and his mother had co-authored a book called Beyond Expectations. It provides two perspectives about his experience: his own and his mother's.
As a teenager, he also founded his own non-profit, The Logan Aldridge Foundation, and started raising money for a Children's hospital.
Through it all, Aldridge continued to be involved in sports, from football to lacrosse, and also fell in love with strength training.
"It was really important to me to show my peers that I was the same kid as before," he said.
"And after my accident, I realized if I wanted to participate in lacrosse and continue to do things like wakeboard, I knew I was going to have to take exercise and training a little more seriously, so I started attending strength and conditioning summer camps, too," he explained.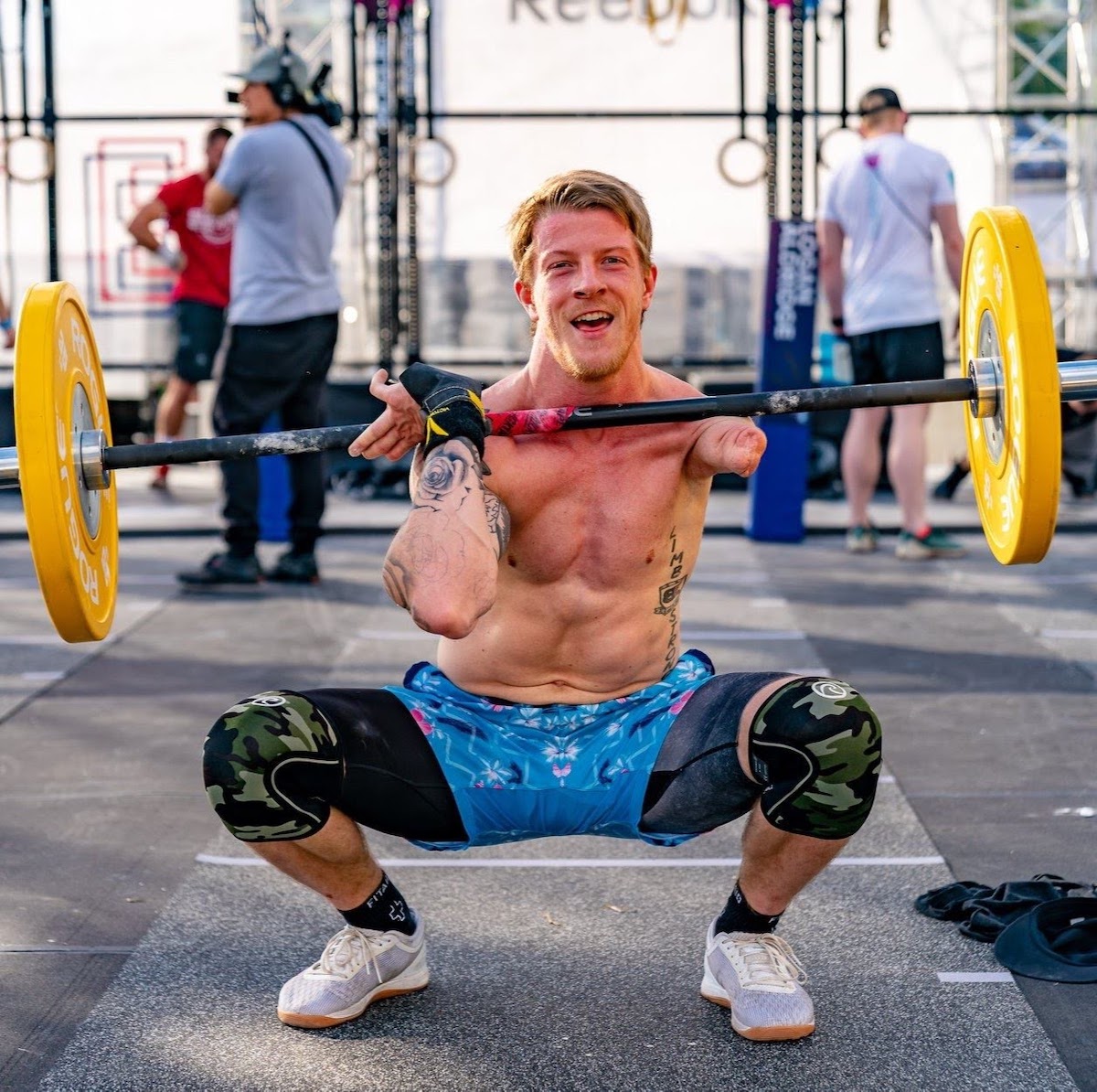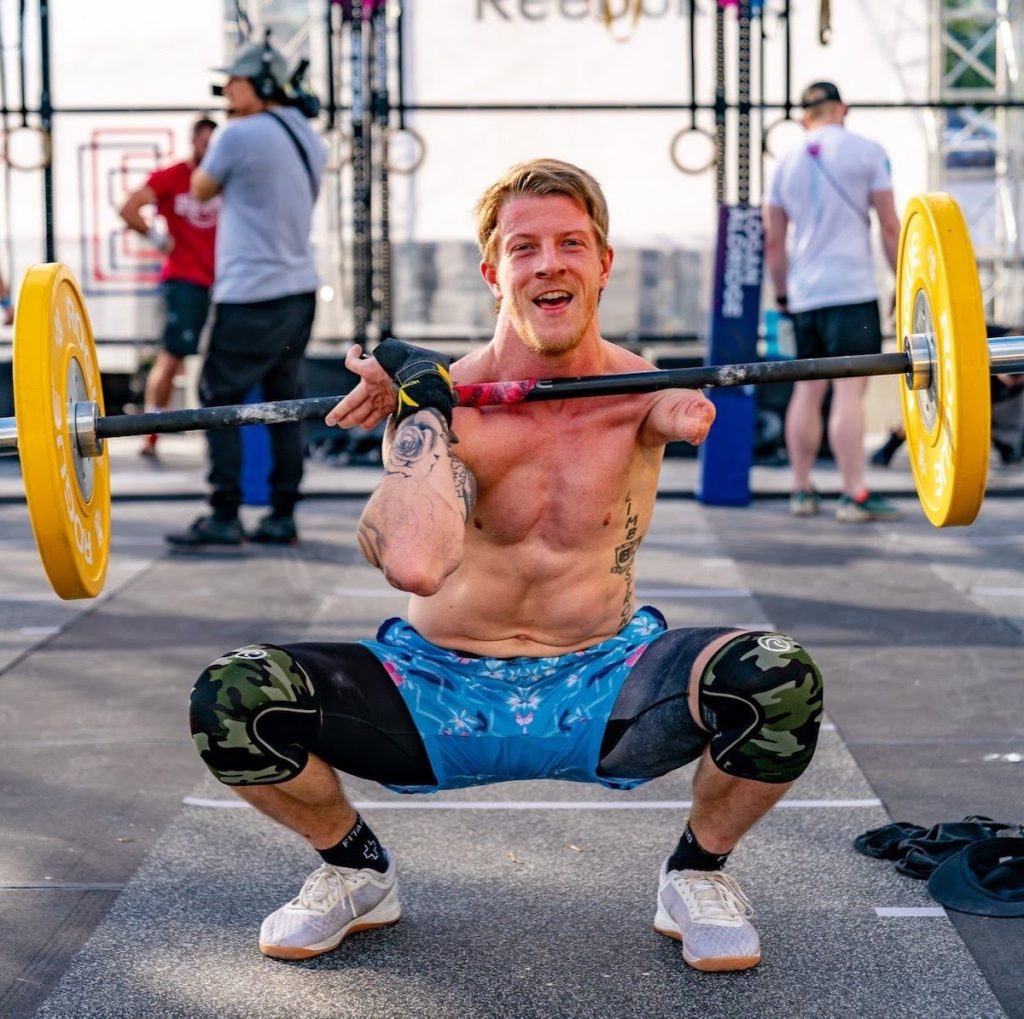 Logan Aldridge Today: CrossFit and Adaptive Training
Today, Aldridge competes in adaptive functional fitness and CrossFit events and is passionate about educating other amputees, adaptive athletes and fitness coaches about health and fitness.
He coaches part-time and he runs the Adaptive Training Academy, a company he founded, which offers a course to coaches about how to train adaptive athletes. Thousands of fitness coaches have taken their course, he explained.
The reason Aldridge became so passionate about teaching others stems from an experience he had during and after university.
Aldridge went to Business School and studied additive manufacturing (3D printing) and its use within the prosthetic and orthotic industry.
Through this, he quickly learned that prosthetics for above-the-elbow-amputees like himself are still subpar compared to below-the-elbow-amputees, as well as lower limb amputees. As a result, he has chosen not to wear a prosthetic.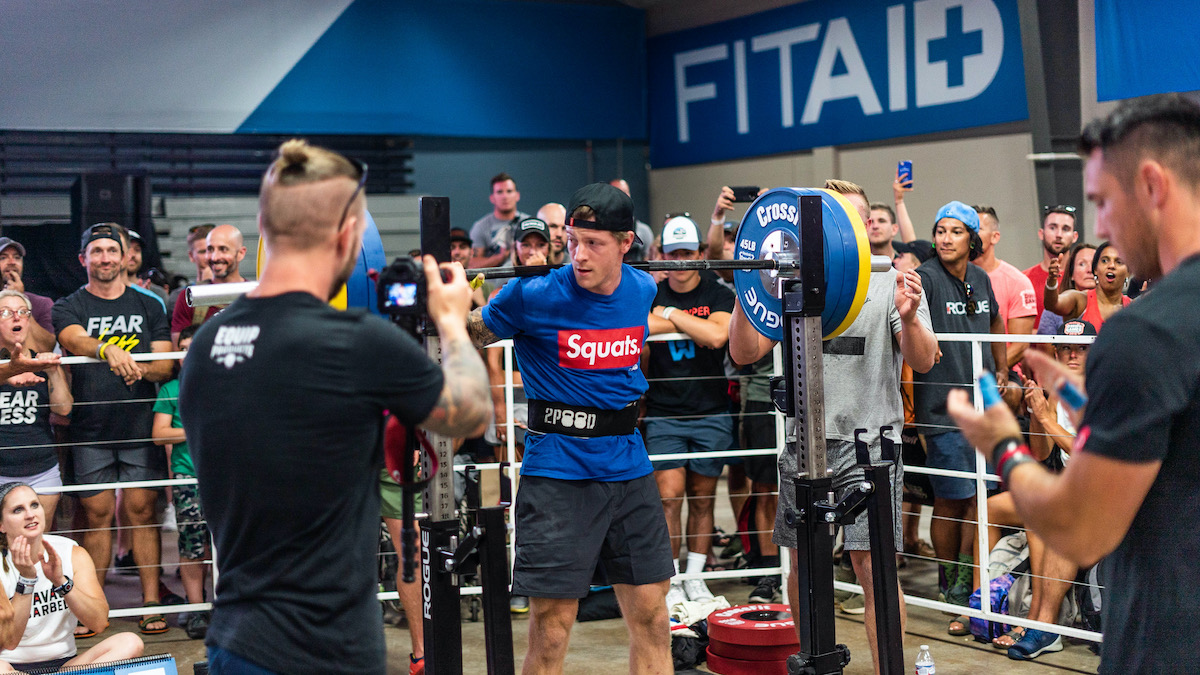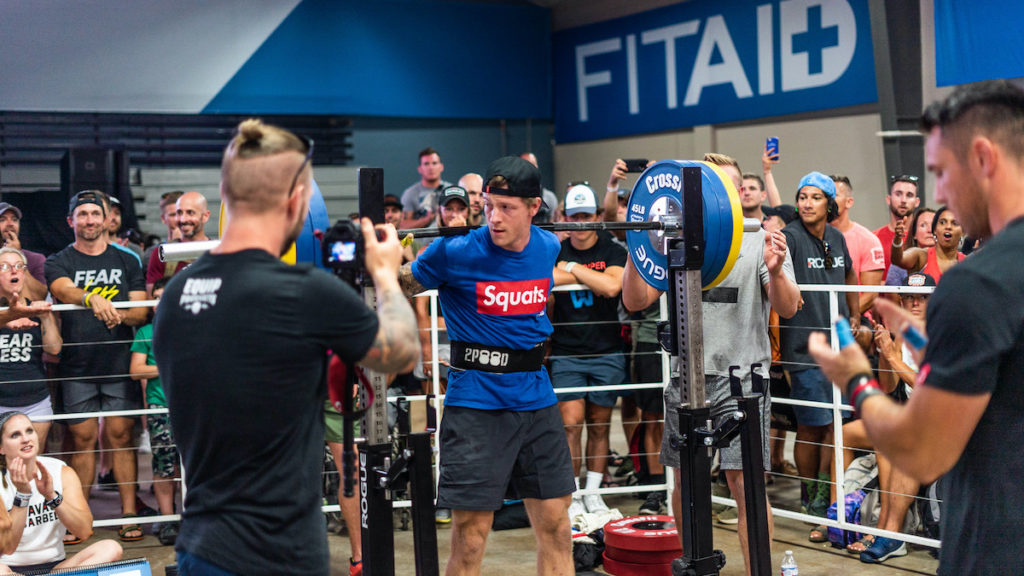 "At one point, I had a quarter million dollar prosthetic…but I felt more disabled wearing it than I am with my native anatomy. The technology just isn't there yet for above-the-elbow prosthetics," he said.
But what really struck him he worked in the prosthetic and orthodox industry was how physically unhealthy most of the patients were.
"The reality is, these patients weren't like me. They weren't active individuals who were in an accident. Ninety five percent of them were people with chronic diseases, often Type 2 diabetes, that resulted in a foot amputation or a leg amputation," he said.
"That was a huge lightbulb moment. I started to wonder, 'What the hell am I trying to do fitting these people with prosthetics when they're not going to be active anyway? How useless is my work here?'"
He continued: "I'm trying to meet this individual at the wrong stage of their life. I need to meet people before they're seeing a prosthetist."
And so he abandoned that world for a career in fitness, in educating and coaching people about how to be physically healthy.
"I realized it's not in the prosthetic to help ourselves," Aldridge said. "It's in our bodies to challenge ourselves to be fit and healthy. And it starts with education."
Images courtesy of Logan Aldridge, featured image shot by Bryson Buehrer Photography