This summer, Natassia Kaddour will become the first Algerian woman to compete at the CrossFit Games in Madison, Wisconsin.
Born in Algiers, Algeria in 1992, the 27-year-old moved to the United Arab Emirates in 1993, where she eventually studied physiotherapy. Today, she works as a full time physiotherapist and also finds the time to train at least two hours a day, six days a week at CrossFit Al Ain in Abu Dhabi, UAE.
"Studying physiotherapy made me realize the importance of exercise, hence me joining CrossFit," said Kaddour of how she found CrossFit.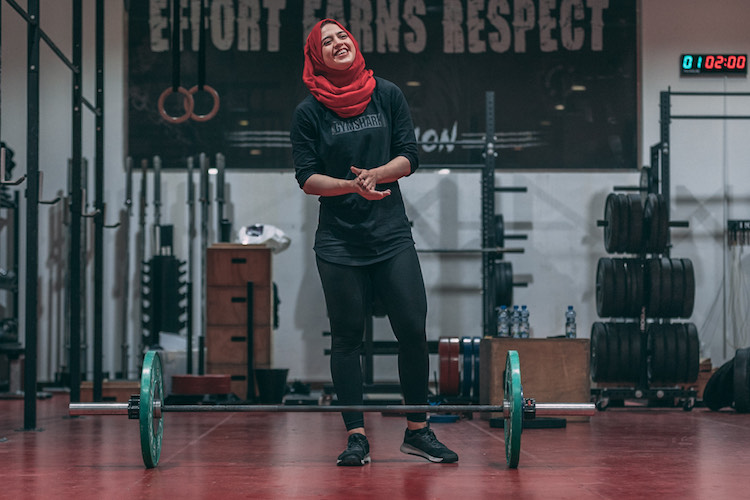 She competed in her first CrossFit Open competition in the scaled division in 2016, and then continued to progress her fitness. In 2019, she had to withdraw from the Open because of a back injury, but came back in 2020 and became the Algerian National Champion, qualifying her to Madison this summer.
Kaddour will most definitely have a unique presence on the competition floor, as she will be one of a handful of women wearing a headscarf, something she is proud of.
"I'm glad I have been given the opportunity to show all the ladies that wearing a headscarf isn't a reason to stop doing what you love. Few years ago, it wasn't common to find covered women working out with men, because it wasn't accepted culturally. It was even looked down upon," said Kaddour, who has an Algerian father and a Ukranian mother.
She added: "Now, with the help of social media, people are more accepting of this idea. It's opening more opportunities for us to pursue what we couldn't before."
Kaddour credits her parents for allowing her to be who she wants to be.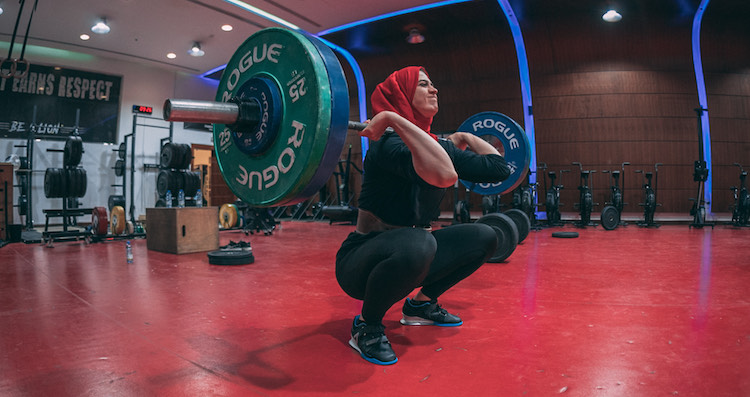 "I'm a mix of both worlds. I think this is what helped me have the courage to compete at such a high level," she said of her Ukranian and Algerian heritage. "The constant support of my parents because they themselves broke cultural norms by marrying from such different cultures. So I thank my parents for teaching me to do what feels right even though it isn't so socially accepted."
Though Kaddour has a great support network, she admits pursuing a high level sport hasn't come without its challenges.
"It was hard in the beginning because I wasn't comfortable working out among men, because the CrossFit box I used to workout only offered mixed classes. Imagine, a girl who lived most of her life studying in a girls only school, having mostly girls as friends, going to a gym that was mixed," Kaddour explained.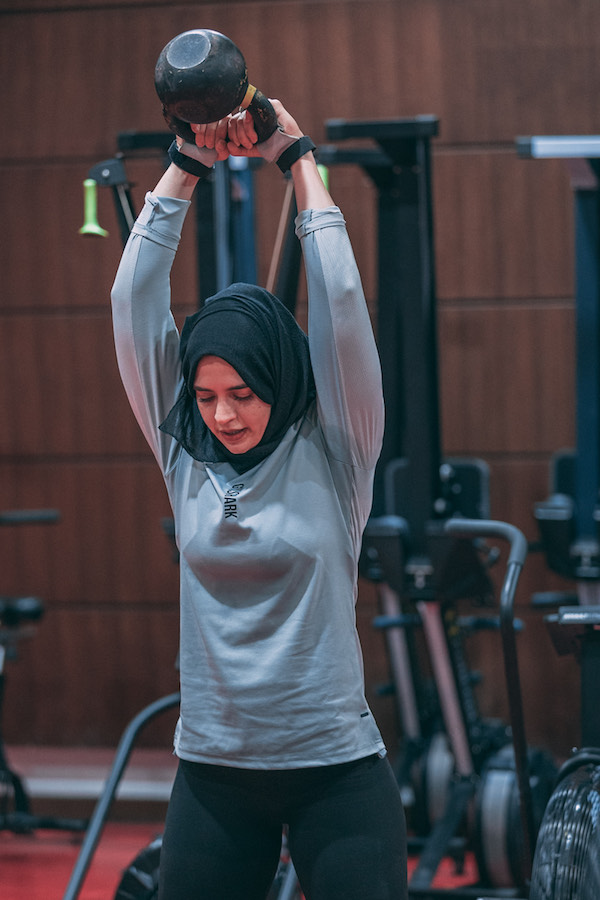 In fact, during her first few months at the gym, Kaddour's mother would tag along while her daughter worked out.
Eventually, though, Kaddour discovered she belonged in this community.
"The people who worked out with me were so supportive and helpful, which helped me feel comfortable learning a new sport," she said, adding, "I'm (still) not 100 percent comfortable, but I'm trying my best."
Her CrossFit community has also helped Kaddour appreciate that she's "living in an age where being strong is seen as an asset," she explained. "So it's awesome that my community and my body are not giving up on me, and are helping me pursue the gains and the fitness that I love."
Sure, there have been times where people have told her getting strong is manly, or 'You're getting too big for a girl,' but generally this doesn't affect her, she said.
"Because I know the benefits of having a little more muscle than usual," said Kaddour, who is hoping that her presence in Madison will help dispel the myths many have about many covered women.
"The first and the most common (misconception) is that women are forced to wear it. That it isn't our personal choice. That it's taking away from our freedom," she said. "Well, I choose to wear it and I'm comfortable with it. It clearly indicated the religion that I proudly follow."
She added: "I believe every woman should be given the choice to choose what to wear if she's comfortable wearing it. This applies to the headscarf and all various forms of clothes."
So as most women in Madison will be decked in sports sports bras and booty shorts, Kaddour will proudly choose to remain covered. And while those looking on will likely take note of her different clothing choices than the rest of the field, this will be the furthest thing from Kaddour's mind. She will be focusing on the competition, and on enjoying living her dream.
"I'm pretty excited to be competing among the fittest people in the world. I used to always watch them from the stands or on TV, but this time I'll be sharing the competition floor. How crazy is this?" she said.
Also on her mind will be showing other women from her country what is possible for them in 2020.
"I hope I will show all women in Algeria that being strong is not something to look down upon. Women aren't weak. Women can do and be whatever they choose to be," she said.
Photos courtesy of @onemanone.camera