Today we have one from our archives, one of the most popular episodes in BarBend Podcast history: PGA Tour Pro Scott Stallings. Scott joins us to talk about how discovering CrossFit and functional fitness impacted his golf game. Scott has trained with some of the fitness world's biggest stars, and he's got stories you simply don't want to miss.
First, a quick word from today's sponsor. Organifi is a line of organic superfood blends that offers plant-based nutrition made with high-quality ingredients. Each Organifi blend is science-backed to craft the most effective doses with ingredients that are organic and free of fillers and contain less than 3g of sugar per serving. Take Organifi Red Juice as an example: It's formulated to recharge your mind and body with a delicious superfood berry blend of premium, organic superfoods that contain potent adaptogens, antioxidants and a clinical dose of cordyceps. It's designed to promote energy with zero caffeine and only 2 grams of sugar.
Go to www.organifi.com/barbend and use code BarBend for 20% off your order.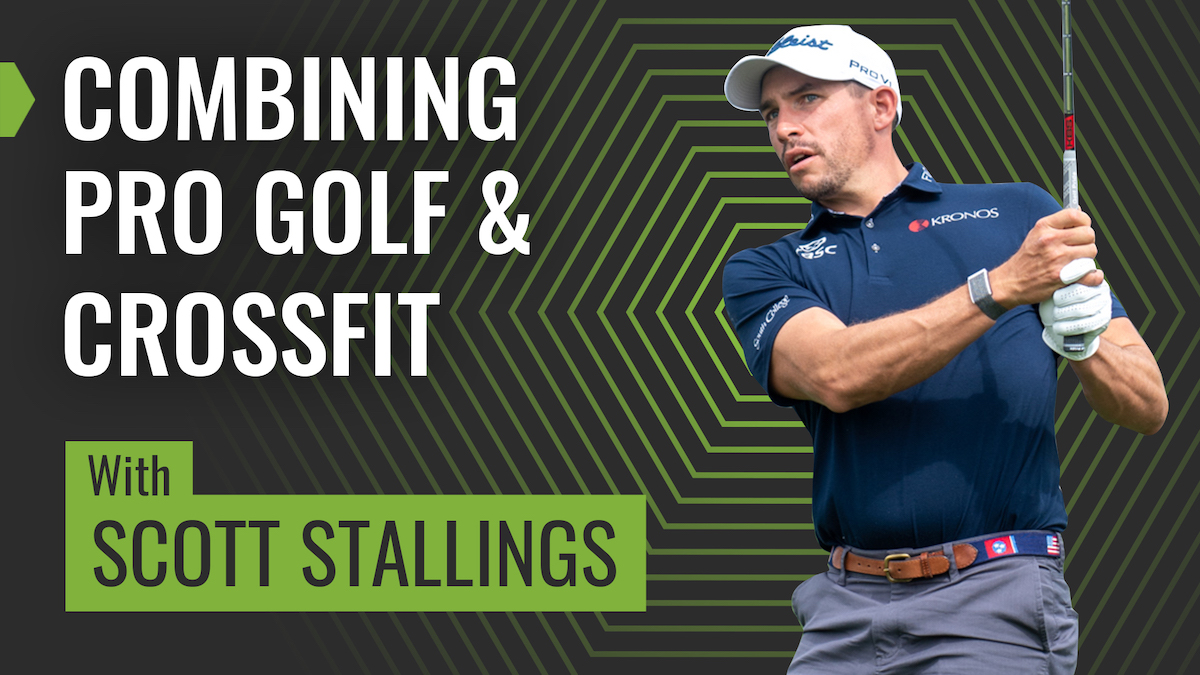 In this episode of the BarBend Podcast, David Thomas Tao talks to Scott Stallings about:
Tracking fitness and progress through quarantine — and why golf wasn't a huge priority (2:30)
Scott's unique workout group from across different sports (4:40)
Movements Scott tends to avoid as a pro golfer (7:50)
The fitness schedules of PGA Tour golfers and when they work out: Before or after a tournament round? (11:06)
Scott's fitness and weight loss journey, and being a good steward of your talent and body (14:00)
Trends in fitness among professional golfers (14:50)
Single arm kettlebell work, landmine presses, belt squats, and isolation movements: Scott's training bread and butter (20:00)
Finding forgotten pieces of equipment at Rich Froning's CrossFit Mayhem (23:50)
Scott's dream of making a combination fitness and golf "camp" (25:30)
The athlete Scott would most like to work out with (who he hasn't already trained with) (26:20)
Relevant links and further reading: