Xendurance is based in Tempe, Arizona and was founded in 2006 by former Olympic bobsled athlete Sandy Kellin. The brand has quite a following among functional fitness athletes; a couple of high level Reebok CrossFit® Games athletes have been seen using their flagship product Extreme Endurance, which may help reduce lactic acid buildup.
Creatine-JB is named after CrossFit athlete Josh Bridges, who helped formulate the product, and it is not your standard creatine product. Here's what we thought of the Lemon Citrus flavor, which is sometimes called Orange Citrus.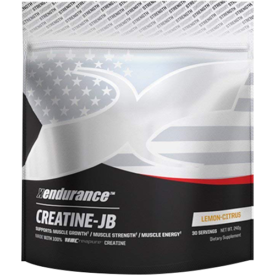 This creatine delivers 4 grams of creatine monohydrate and 1 gram of lactate in every serving.
xEndurance Creatine-JB Ingredients
One scoop contains 10 calories, most of which come from added cane sugar, of which there are 2.2 grams per scoop. (2.4 grams of carbs overall.)
There are 4 grams of creatine in a scoop and 1 gram of lactate. The rest of the ingredients are all natural: citric acid, malic acid, natural orange flavor, natural lemon flavor, and stevia.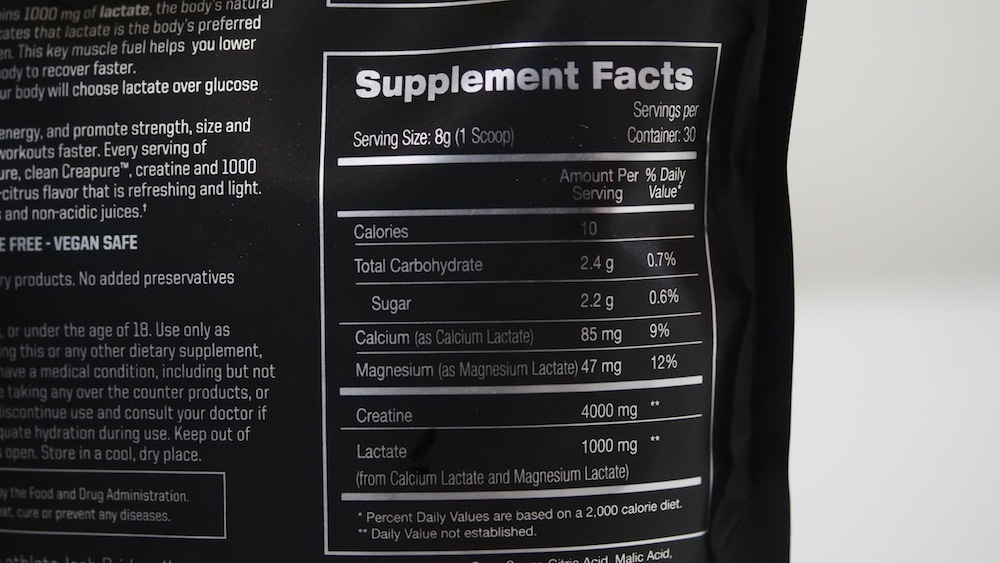 xEndurance Creatine-JB Benefits and Effectiveness
Creatine has a strong link with muscle size, power output, and endurance, as well as some potential mental benefits. It's worth noting that the creatine in this product comes from Creapure®, which is made in a dedicated German facility that's well known for their purity. (The product is tested at the German Olympic Training Center in Berlin and has a vast array of other quality controls.) To a lot of people, Creapure is the finest quality creatine on the market.
Check out our favorite creatine supplements!
The special ingredient here is lactate, and there's a theory that this is what the body prefers for a fuel source over glycogen. It's included because, according to the packaging, it "helps you lower exercise induced body acid, allowing your body to recover faster."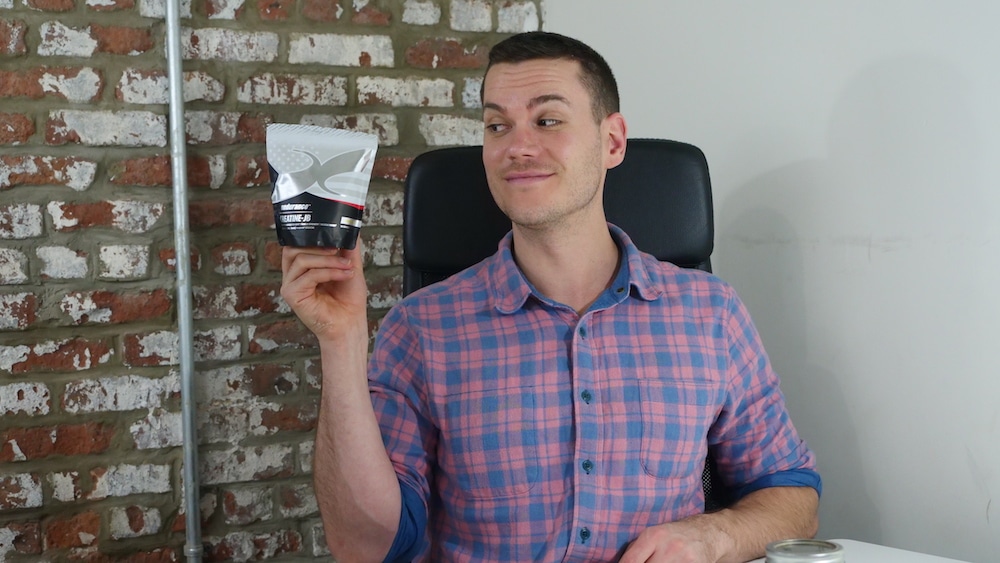 Studies are a little mixed on lactate. Some older research concludes it has no effect at all and a 2014 study found that while it increased heart rate without increasing perceived exertion, it didn't result in a better time among cyclists who completed a 40-kilometer ride. However, a study published in 2012 found that it may increase time to exhaustion in short, high-intensity workouts. A 2013 paper also found it improved VO2 max.
So it looks like it doesn't improve performance in moderate intensity or long-duration workouts but for short duration, high intensity workouts — like CrossFit — it may well have an effect.
I should emphasize that there are no artificial ingredients in this product, though there is a little cane sugar, which some folks would rather avoid. The target audience will probably prefer a little sugar over artificial sweeteners, though.
Finally, there's some good quality control with this product. It's made in a GMP facility, which means they need to abide by regulations outlined by the FDA for product purity, plus it's been certified by third party testers Labdoor and Informed Choice. All those quality controls may bring some peace of mind to athletes concerned about banned substances.
xEndurance Creatine-JB Price
You can pick up a bag of 30 servings for $30. That comes to $1 per serving or 25 cents per gram of creatine. That's pretty pricy, since you can usually find Creapure for about 5 cents per gram. But you're paying extra for the natural flavors and the lactate, so you may find the price to be worth it.
xEndurance Creatine-JB Taste
Super mild, super pleasant. With the lemon flavoring, the citric acid, and the malic acid, I was expecting something pretty sour. But the orange flavor really balances it out, making for a mild and just slightly sweet beverage that I'd be happy to sip.
The Takeaway
This tastes great, has high quality creatine, has no artificial ingredients, and there is evidence (and a lot of testimonies from functional fitness athletes) that it can improve high intensity workouts. It's a little pricy and it does contain a tiny bit of sugar, but I think it's worth trying out if you're looking to improve your WOD times.