Good news for bodybuilding fans: two-time Arnold Classic Champion William Bonac is officially in the United States and has said he is competing in the 2021 Mr. Olympia. Bonac is currently on the list of qualified athletes for the 2021 Mr. Olympia contest, taking place Oct. 7-10, in the Orange County Convention Center. On Oct. 4, 2021, Bonac shared an Instagram video of himself posing in a mirror and announced that he made it to the States. In the post's caption, he expressed that he now has a visa, so he will be less likely to experience travel issues in the future.
"Now I got a visa, which is even better, so I don't have to worry for the next 10 years," Bonac wrote in his Instagram post. He also expressed appreciation for the support he received despite missing the 2021 Arnold Classic and vows to do his best this weekend.
View this post on Instagram
"Secondly, I want to give a huge shout out to everyone who showed me love and wished me well for missing the Arnold," he wrote. "That was really touching. [I] did not realize I had such a supportive fan base. I will make it up by giving you the best of me and nothing less."
"The Conqueror's" arrival in the U.S. is big news for bodybuilding fans. Bonac dropped out days before the 2021 Arnold Classic in Columbus, OH, due to travel issues.
Bonac was planning on defending his title in Ohio, but travel restrictions in Abu Dhabi prevented him from flying to the United States. Officials with the Arnold Sports Festival and members of Bonac's team worked into the early morning hours of September 24th to get him to Ohio, but those efforts were unsuccessful. Nick Walker went on to become the 19th Arnold Classic U.S. winner in the contest's 32-year history.
About Bonac
Based out of the Netherlands, Bonac is one of the more successful professional bodybuilders currently competing. He has nine victories to his credit, including two Arnold Classic titles — 2018 and 2020. He also placed second in the AC to Mr. Olympia winner Brandon Curry in 2019. Bonac also won the 2019 Arnold Classic Australia winner.
Bonac had competed in the Mr. Olympia for the past seven years, with 2021 set to be his eighth appearance. His lowest placing was 15th in 2014, his debut. Bonac's highest placing was second in 2019, which was also behind Curry. He placed fifth place in 2020, which marked his fifth straight year in the top five of bodybuilding's biggest show.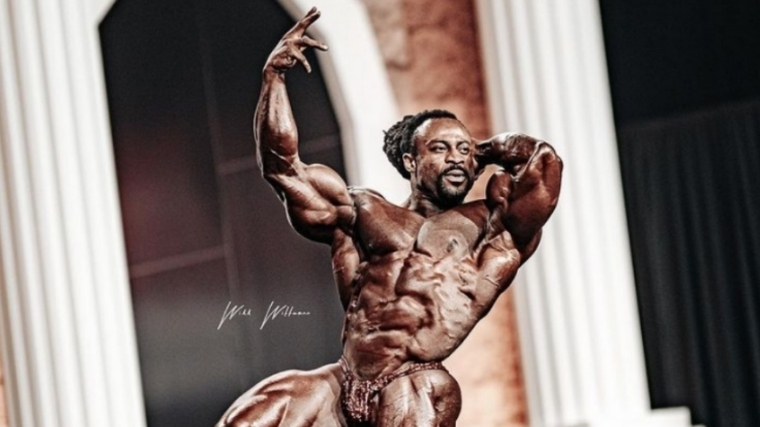 As for the 2021 contest, Bonac is considered one of the favorites to compete for the title. He will potentially face defending champion Mamdouh "Big Ramy" Elssbiay, Curry, Walker, and Hadi Choopan.*
Set to take place from Oct 7-10, Olympia weekend will see 11 divisions face off for a piece of the $1.6 million prize pool and the most coveted title in the sport of bodybuilding. The O is the season's final show for many of the top pros in the sport, and the last chance to qualify was at the Arnold Classic U.S. For those who can't fly to Orlando, a PPV is available at olympiaproductions.com for $59.95.
*The 2021 Mr. Olympia competitor list is not finalized, though the qualified athletes are known.
Featured Image: @william_bonac on Instagram