The year 2020 was tough for everyone, but gyms, in particular, were hit hard. However, 2021 may be looking up. On Feb. 5, 2021, U.S. Representatives Mike Quigley (IL-05, Democrat) and Brian Fitzpatrick (PA-01, Republican) introduced the Gym Mitigation and Survival (GYMS) Act to assist gyms, fitness studios, and facilities that have suffered throughout the ongoing COVID-19 pandemic. If signed into law, the GYMS Act would provide $30 billion to the Small Business Administration (SBA) to hand out grants to gyms in need, and will allow fitness facilities to use the funds for expenses like payroll, rent and mortgage obligations, utility payments, and worker protection expenditures.
"The pandemic has had a dramatic impact on the fitness industry," Quigley said in the press release. "Since mid-March, about 1.4 million jobs [in the industry] have been lost. It is critical we provide relief to this industry not only to bring back jobs but to help with peoples' health. We've seen this pandemic attack people with preexisting conditions, making people eager to get to the gym to maintain and improve their health."
We must ensure gyms have the resources they need to make it to the other side of this crisis and protect their customers in the interim.
Gyms and COVID-19 Relief
In April of 2020, the first round of the Paycheck Protection Program rolled out, offering struggling businesses a total of $380 billion. In July of that same year, the SBA released data on how that money was distributed. About a third of the $380 billion was given to corporations, while $45 million was allocated to independent contractors (which include personal trainers) in the form of 157 loans. In December of 2020, another COVID-19 relief package — this one totaling nearly $900 billion — was issued.
Live venues, independent movie theaters, and cultural institutions received a total of $15 billion. While some gyms did receive PPP loans, they have not gotten direct relief.
Today with @IHRSA we welcomed the introduction of the bipartisan GYMS Act by @RepMikeQuigley and @RepBrianFitz. Read more here: https://t.co/gO7RSuRkLRhttps://t.co/gO7RSuRkLR

— Community Gyms Coalition (@GymsCoalition) February 5, 2021
According to Brett Ewer, Head of Government Relations at CrossFit and a key member of the Community Gyms Coalition (CGC), the PPP wasn't particularly effective for gyms. The lenders multiplied businesses' average monthly payroll by two and a half — the number of months the loan covered. Seventy-five percent of the loan was required to go toward payroll. The other 25 percent could go to utilities, rent, and other fixed costs. (However, the split has since been amended to require 60% go to payroll and 40% to other costs.)
The issue with this structure, Ewer tells BarBend, is that "gyms have huge rents and fixed costs."
That's exactly why Ewer and CrossFit set out to help create the CGC, a collective of fitness industry companies and gym organizations lobbying for Congress to provide direct relief to gyms affected by the pandemic. Since the CGC's inception, brands including CrossFit, Orange Theory, Zumba, and Anytime Fitness have joined the cause.
The Importance of Gyms
So, why is the CGC so fixated on raising awareness to help gyms specifically?
"[Gyms] are foundational to so many communities," he says. "Gyms are just as much, if not more, a valuable service [compared to restaurants] for maintaining public health."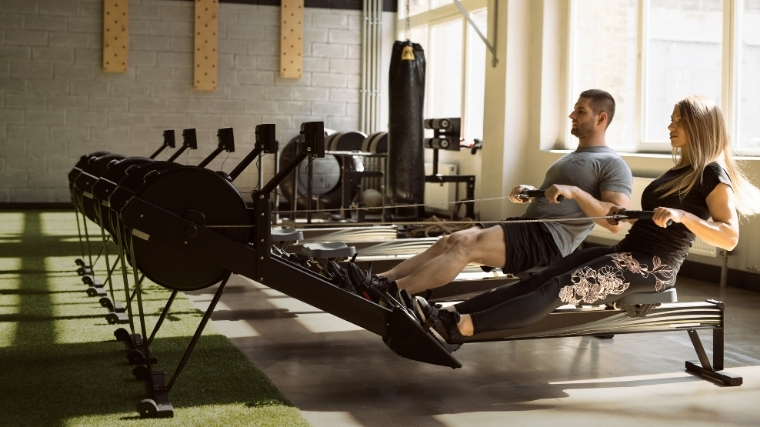 The CDC says that 40.3 percent of Americans between the ages of 20 and 30 were obese in 2017-2018. An analysis from the Pakistan Journal of Medical Sciences looked at studies about obesity and health published on PubMed Central/Medline from 1990-2015. The authors call obesity "a risk factor for metabolic disorders," which can lead to serious health consequences for individuals and a burden for the health care system as a whole. They also cited obesity as a potential cause for joint pain and psychological impairment. (1)
Simply put, the CGC argues that gyms are essential to help keep people healthy. That's not to say one needs a gym to benefit from exercise, like strength training. (The benefits of strength training include less body fat, more muscle mass, improved confidence and mood, and possibly less back pain and better heart health). (2)(3) However, gyms are abundant in the U.S., and many citizens use these facilities.
There are approximately 41,370 gyms in the U.S., according to the International Health, Racquet & Sportsclub Association (IHRSA), and 64.2 million Americans — or roughly 20% of the U.S. population — belong to a gym. And in 2019, the entire worldwide fitness industry raked in just under $100 billion. A more recent IBISWorld analysis suggests that American gyms will see a 15.6% decrease in revenue and a 40% drop in memberships.
The GYMS Act
The Gym Mitigation and Survival Act, if passed, will allow fitness facilities to use the funds for payroll, rent and mortgage obligations, utility payments, worker protection expenditures, and more. With the GYMS Act, fitness facilities may gain back as much as 45% of their 2019 revenue. If a gym is especially in distress — defined as making less than 33 percent or less in the last quarter compared to its 2019 earnings — the owner can apply for a supplemental grant in addition to the original grant.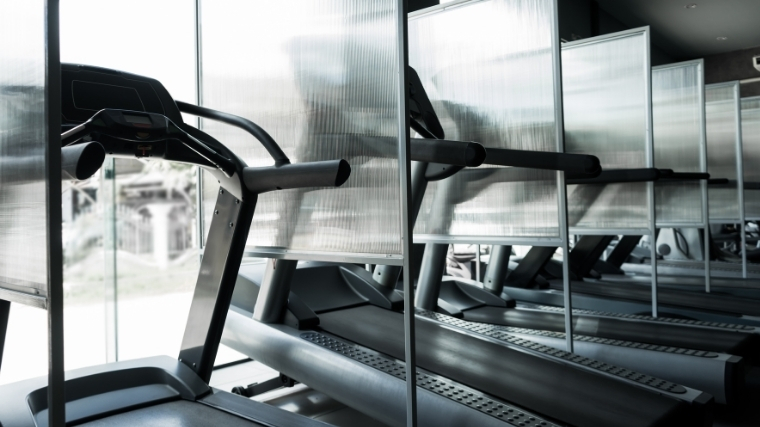 "Beyond providing assistance to business owners and workers, it is imperative we allow people the opportunity to maintain and improve their health as the pandemic continues on," Fitzpatrick said in the press release. "If passed, my bipartisan GYMS Act will create a $30 billion recovery fund, providing grants to affected businesses in the health and fitness industry and the resources they need to survive this crisis. There is no question that the hardworking men and women of this industry deserve our help."
According to reporting by The Hill, the CGC is hosting a virtual fly-in the week of Feb. 8, 2021, so that gym owners can meet with Senate and House offices regarding the need for relief.
References
Djalalinia S, Qorbani M, Peykari N, Kelishadi R. Health impacts of Obesity. Pak J Med Sci. 2015;31(1):239-242. doi:10.12669/pjms.311.7033
Westcott WL. Resistance training is medicine: effects of strength training on health. Curr Sports Med Rep. 2012 Jul-Aug;11(4):209-16. doi: 10.1249/JSR.0b013e31825dabb8. PMID: 22777332.

Rasha El-Kotob

,

Matteo Ponzano

,

Jean-Philippe Chaput

,

Ian Janssen

,

Michelle E. Kho

,

Veronica J. Poitras

,

Robert Ross

,

Amanda Ross-White

,

Travis J. Saunders

, and

Lora M. Giangregorio

. Resistance training and health in adults: an overview of systematic reviews. Applied Physiology, Nutrition, and Metabolism. 45(10 (Suppl. 2)): S165-S179. https://doi.org/10.1139/apnm-2020-0245
Featured image: Kaspars Grinvalds/Shutterstock