Your local gym may very well be on the verge of shutting down. Since COVID-19 took a foothold on society, state governments have issued guidelines that restricted public gatherings. As a result, restaurants, bars, and gyms have suffered. From the start of the pandemic to the end of August 2020, 163,735 U.S. businesses have shut down, according to Yelp. Of those closures, 6,024 of them were gyms. According to another analysis by the IHRSA, that number could rise to 10,000 by the end of 2020.
That's why CrossFit® has teamed up with the Community Gyms Coalition, a group that represents 15,000 gyms in the U.S. with the goal of securing direct financial relief for fitness centers. Other fitness companies that support the Community Gyms Coalition include Mindbody, Orangetheory Fitness, Anytime Fitness, and Zumba.
CrossFit is proud to support the Community Gyms Coalition in its efforts to help local gyms recover from shutdowns. Learn more at https://t.co/lit3oECj4w https://t.co/5WApN2ffHB

— CrossFit (@CrossFit) November 9, 2020
The Health and Fitness Recovery Act is a bill that was filed on Oct. 1, 2020, and, if passed, would provide $30 billion to gyms through Dec. 31, 2020. This is the most current piece of legislation that could impact gyms amid the pandemic.
Of the $380 billion approved for the Paycheck Protection Program (PPP) loan, back in July of 2020, nearly a third of that went to corporations in the form of 275,000 loans. On the other hand, independent contractors, including personal trainers, received only $45 million in funding and 157 total loans.
Though some may view them as a luxury, gyms are vital to a society's health and wellness. Exercise can decrease fat mass, increase muscle mass, boost confidence, improve mental sharpness, and has even been linked to reduced back pain and better heart health. (1)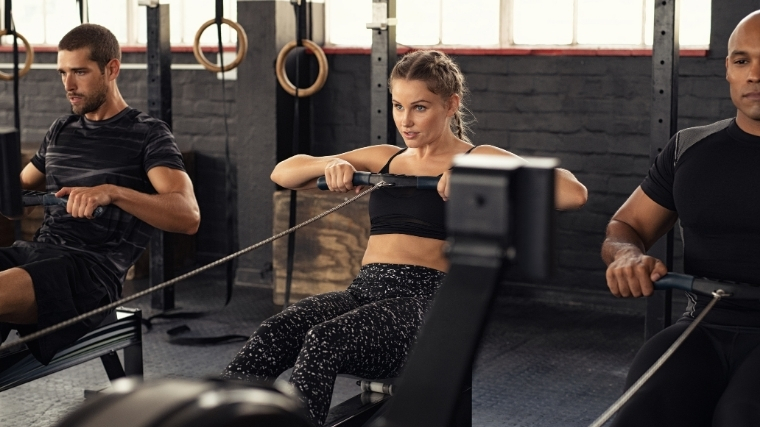 They're also pretty important to the economy. According to the IHRSA, there are 41,370 health clubs in the U.S., with Americans logging just under seven billion gym visits last year. The total global industry revenue for 2019? $96.7 billion. And according to the U.S. Bureau of Labor Statistics, 373,700 personal trainers and fitness instructors were working in 2019, with an expected 10-year growth of 15%, or three times the national average.
With CrossFit joining the cause, the organizations that are a part of the Community Gyms Coalition will work together to fight for funding.
"The fitness industry plays a critical role in improving the physical and mental health of millions of Americans," Adam Krell, OrangeTheory Fitness franchisee said in a Community Gyms Coalition press release. "We implore members of Congress to pass sector specific relief legislation to assist an industry that has been devastated by this pandemic."
References
Westcott WL. Resistance training is medicine: effects of strength training on health. Curr Sports Med Rep. 2012 Jul-Aug;11(4):209-16. doi: 10.1249/JSR.0b013e31825dabb8. PMID: 22777332.
Featured image: Rido/Shutterstock