Iron Bull Strength offers training gear, equipment, bars, and plates for functional fitness and general strength training. Their 7mm knee sleeves are one of the top selling knee sleeve options on Amazon.com. We snagged a pair of these sleeves and were eager to see how these top selling, highly rated, and fairly inexpensive 7mm knee sleeves stacked up against heavy squats, weightlifting, and functional fitness WODs.
In this article I'm reviewing the Iron Bull Strength 7mm knee sleeves.
Stability
The Iron Bull 7mm Knee sleeves are a standard 7mm thickness, made of neoprene with a 4-seam construction. The thickness is similar into most other knee sleeves on the market, intended to offer joint warmth, knee support, and compression based Benefits for weightlifting, powerlifting, and fitness support.
Out of the box, the sleeves offered a high amount of support and rigidity, some of the most I have felt compared to the standard 7mm sleeves in my past. The rigidity would be beneficial for lifters looking for a very stiff knee sleeve for heavy squats, Olympic lifts, and rebounding out of lifts; however there was some flexibility for lighter movements.
[Check out our best knee sleeves round-up for our top knee sleeve picks]
The 4-seam construction did aid in the supportive properties by allowing a nice, contoured fit, and did help some of the flexibility of this sleeve. Personally I thought these sleeves were a little too rigid for my liking, and they felt pretty bulky. The sleeves themselves  are shorter, meaning they don't cover as much of the knee joint area (they cover the knee and an inch or two above) but do not go higher onto the thigh/lower calf. For lifters who are looking for a more hybrid sleeve, this may be too boxy and rigid, especially in more movement based WODs or higher rep based training.
[Buy Iron Bull Strength's 7mm Knee Sleeves for the best price on Amazon.]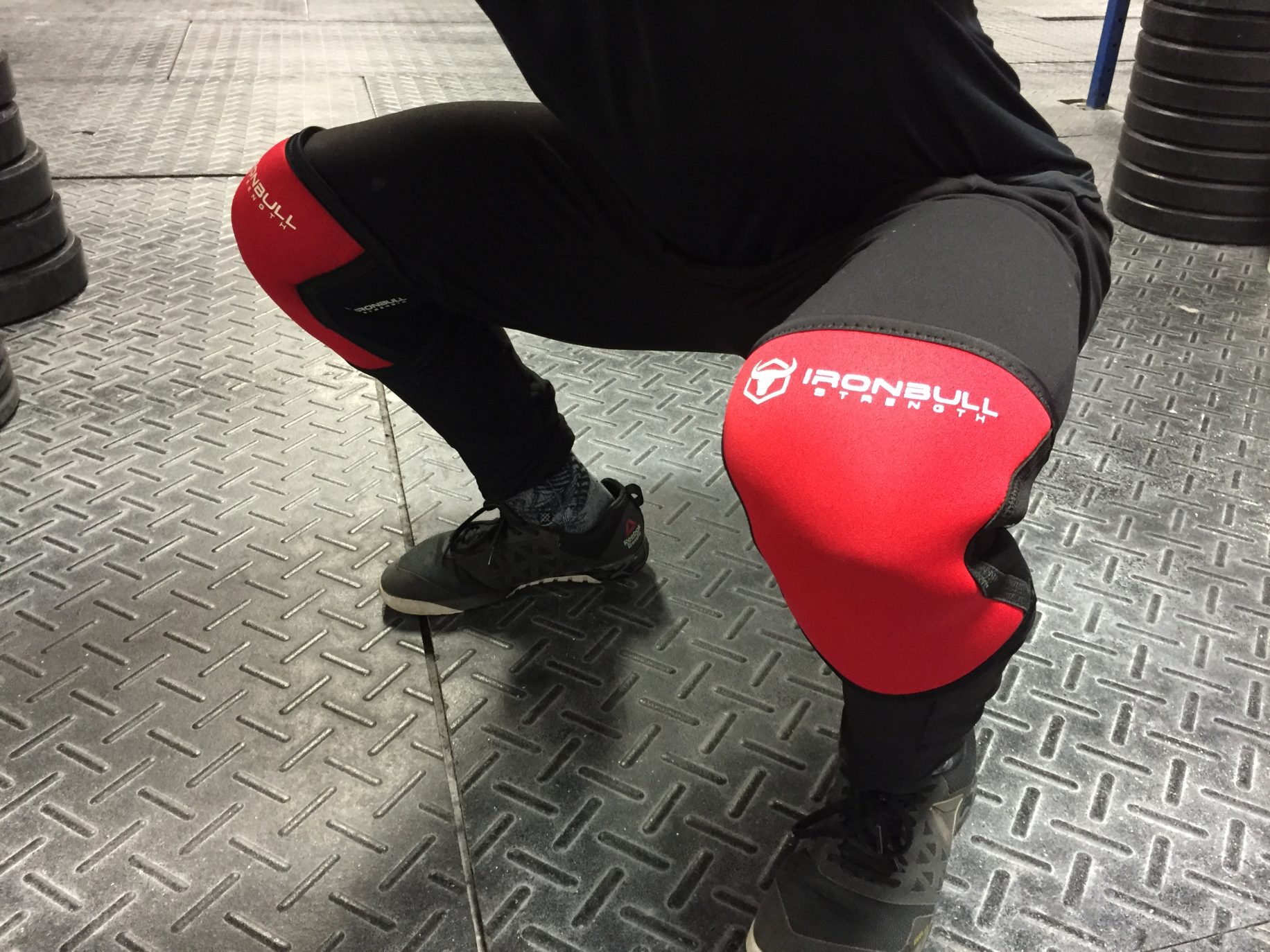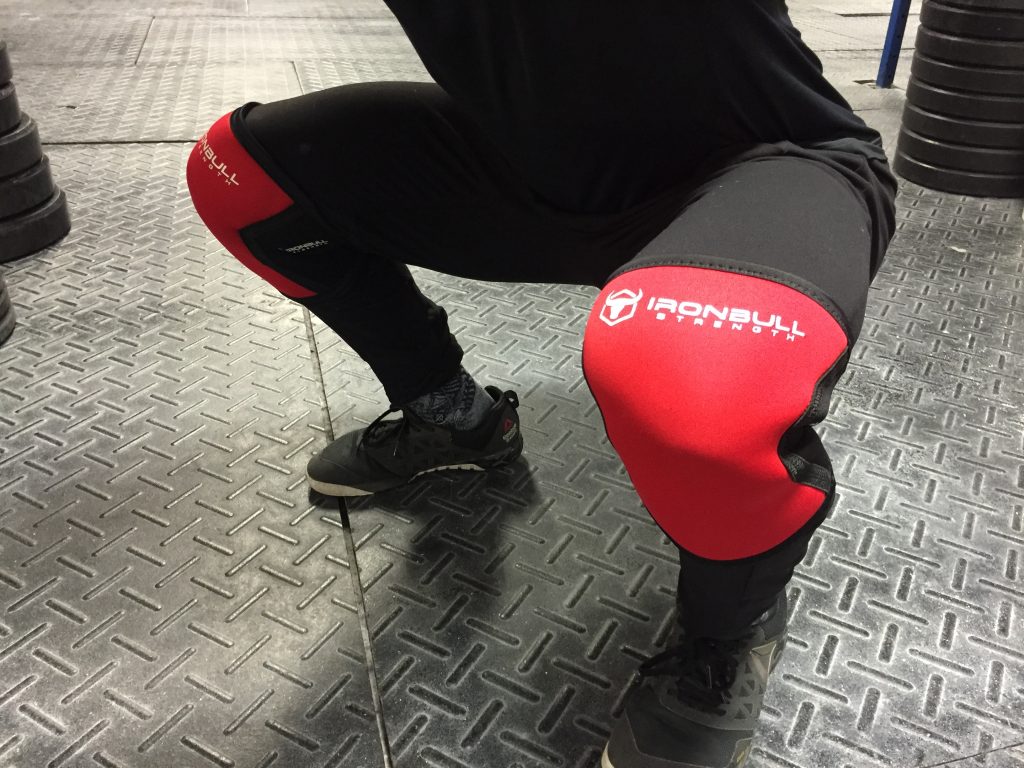 Comfort and Fit
The Iron Bull 7mm knee sleeves sizing was comparable to other 7mm knee sleeves that I have reviewed as well a trained/competed in (see the video for my complete measurement and sizing breakdowns).
The fit was snug, comparable to other 4-seam options that I have reviewed. The contoured fit allowed for a rigid yet flexible feel of the sleeve, however I do feel that a break in period would be needed with the sleeves. In the video I wore pants, which is pretty standard for my lifting, and my comparisons while wearing in pants are standardized across the review process when comparing to other options on the market.
The sleeves did a good job keeping things warm and offered good support during heavier squats and snatch training. Transitioning from more WOD-based sessions in them was more noticeable, as they did have some extra stiffness and lacked flexibility.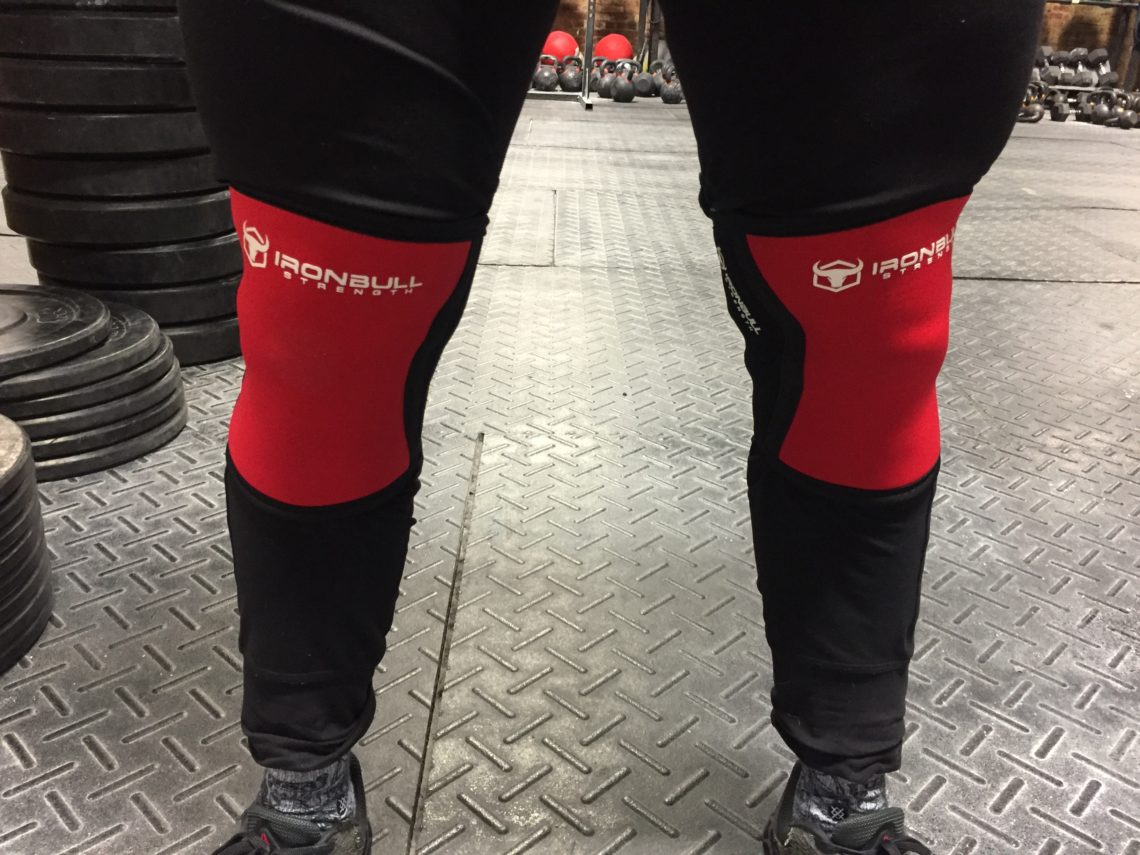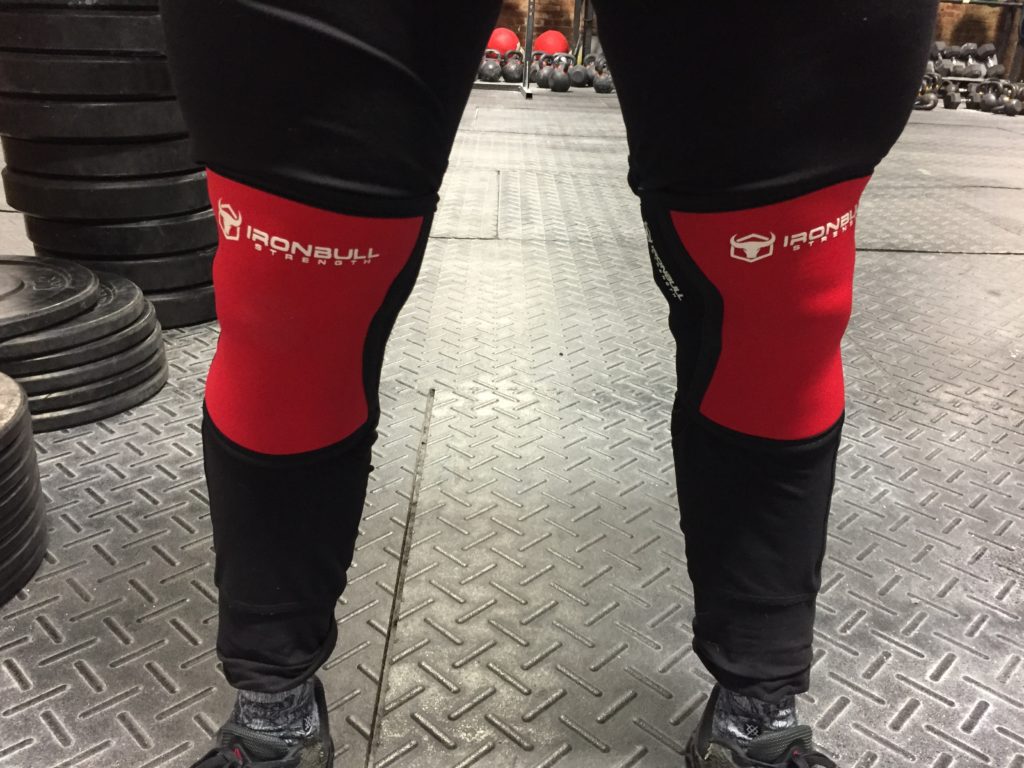 Material
The Iron Bull Sleeve 7mm knee sleeve has demonstrated good stiffness, however they did lack flexibility during most of my weightlifting, strongman, and general hypertrophy training. The compression was very good on these sleeves, and the neoprene has good rigidity and stiffness.

I found the material to be very similar to other 7mm knee sleeves on the market, however I did feel that they were more bulky during lighter sessions. The 4-seam stitching construction was hearty, adding to the good construction of these sleeves.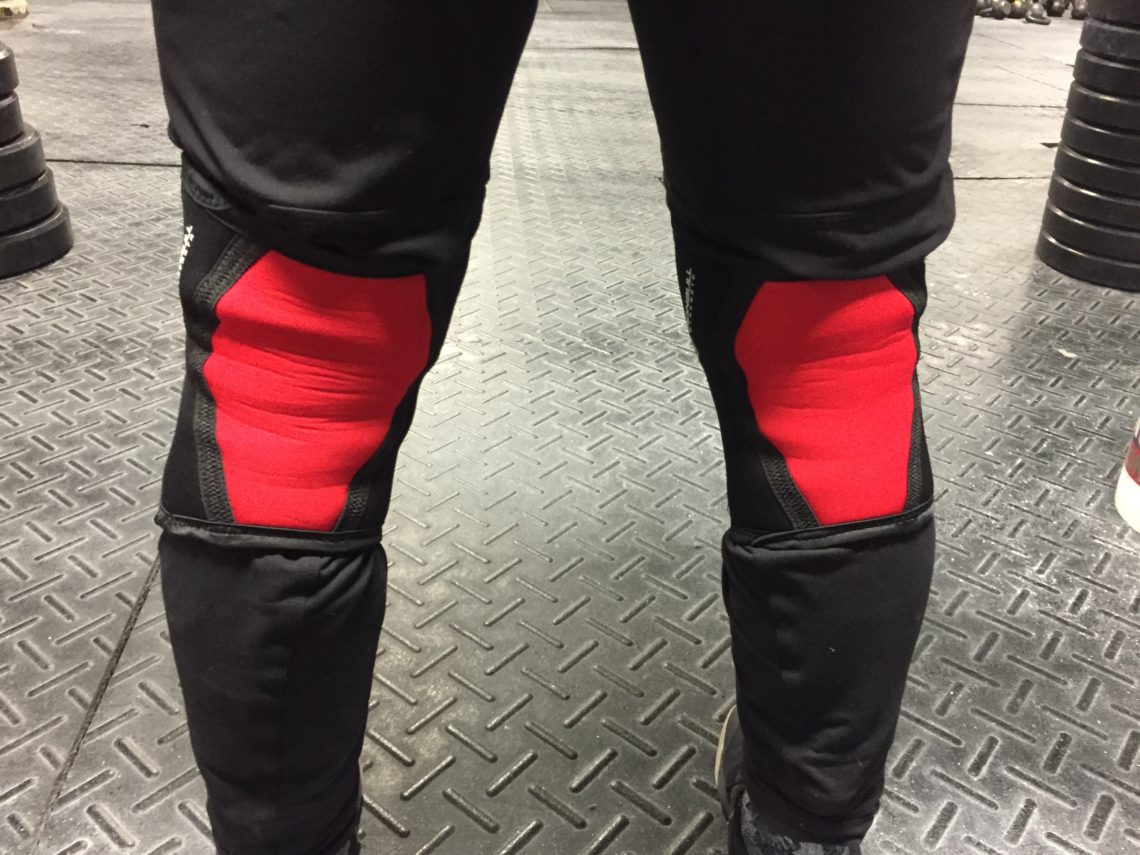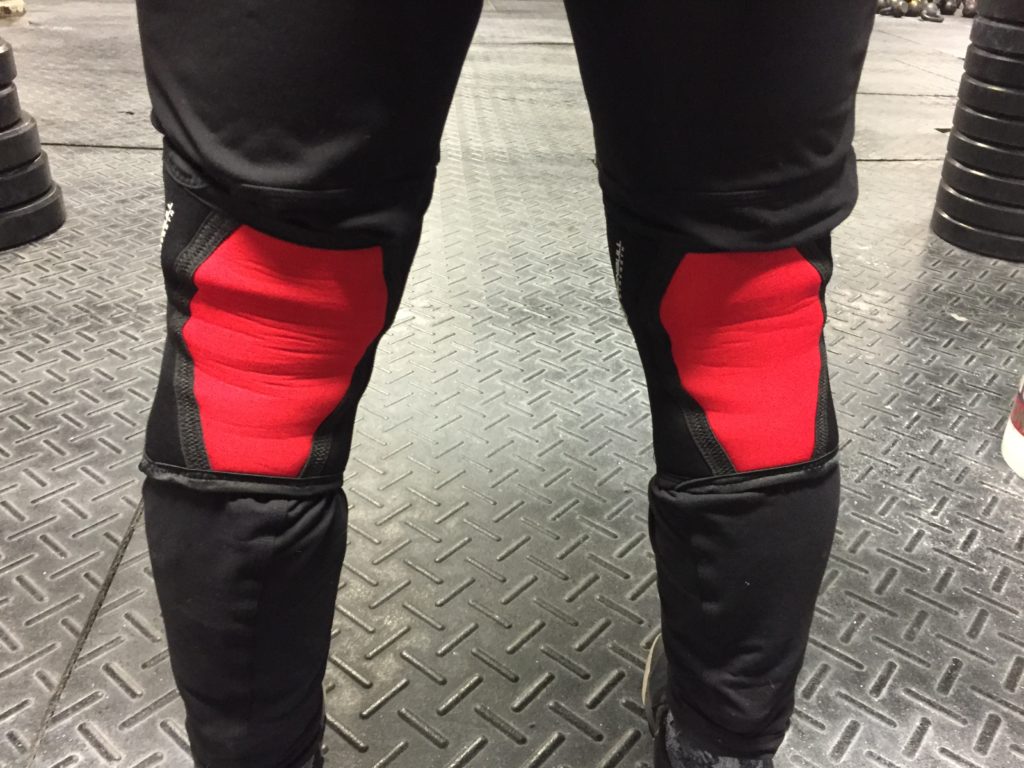 Durability
The durability of these sleeves seems to be higher than other lighter options. The neoprene had a good stiffness, offering durability and support. The stitching was very reinforced across the seams, make me feel confident that that could hold up to many heavy and ballistic Olympic weightlifting and squat sessions.
Price
The price for the Iron Bull 7mm knee sleeves (sold in pairs, so two sleeves) are $19.95, making them one of the least expensive options in it's class.
I imagine these sleeves to be a very solid choice for lifters and athletes looking for a supportive, rigid knee sleeve that offers some (not great) flexibility. The pricing of these sleeves makes them very appealing to lifters looking for a basic sleeve to squat, lift, and do explosive full range of movements in.
For lifters who are more specific with their needs (wanting even more support, a taller sleeve, a more flexible hybrid sleeve, etc) these may not be the best option, as the are pretty standard sleeves that may slightly offer more support in exchange for being slightly less flexible.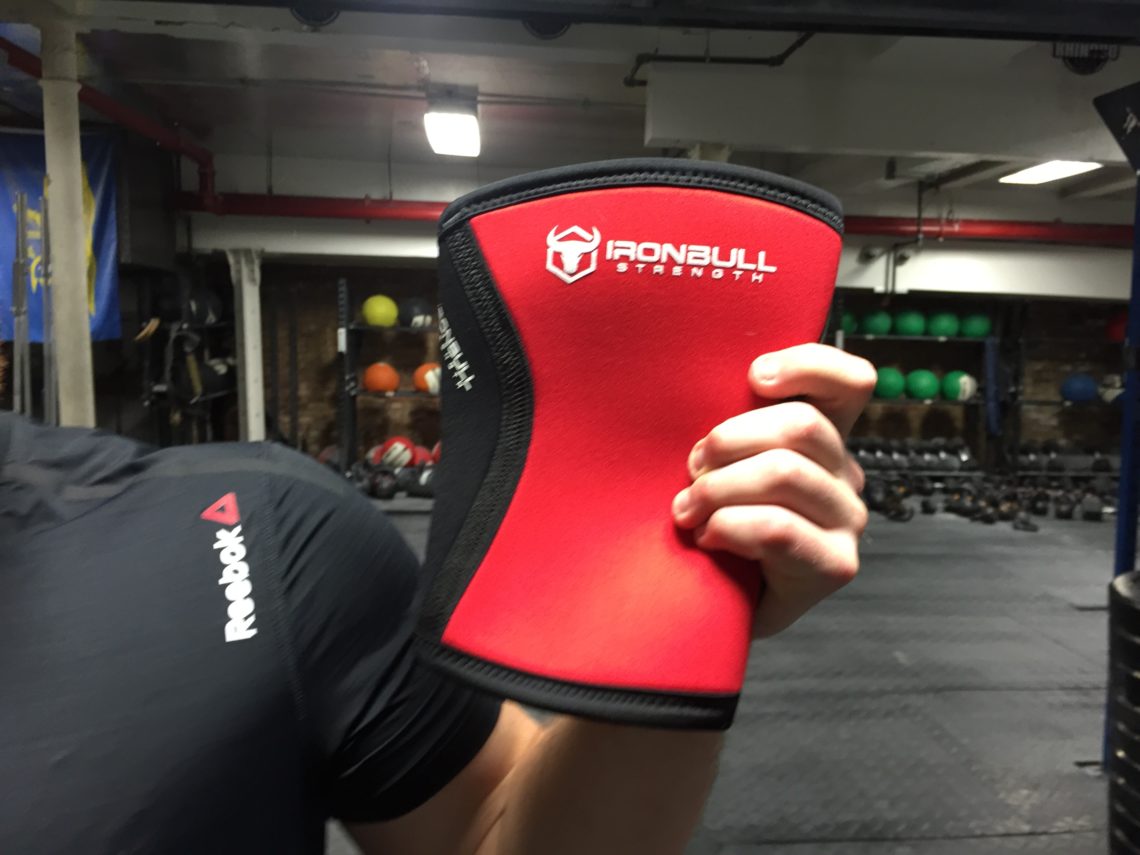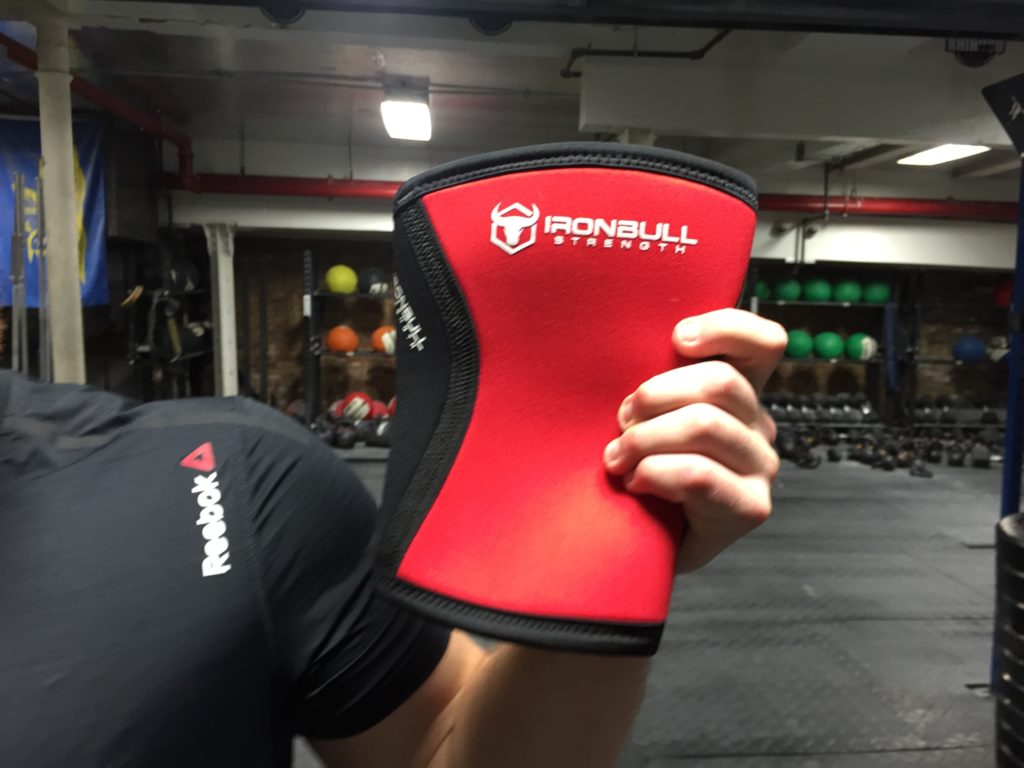 Final Thoughts
The Iron Bull 7mm knee sleeves can be categorized as a more rigid, stiffer knee sleeve that may need some breaking in upon first use. The sleeves themselves are constructed of durable neoprene, with a 4-seam contoured fit with reinforced binding, offering a very snug and contoured fit.
The lack of flexibility when compared to other comparable versions was noticeable when doing light WODs or higher volume squats, however I personally didn't mind the added compression and shoots at the expense of flexibility and movement as much as I would have thought once they started to break in some.
These sleeves are priced far below many other comparable 7mm sleeves. For lifters looking for a less expensive sleeve and good supper and durability, this could be a very low cost option. Lifters with more specific needs on support, flexibility, or sizing, there may be other options on the market at higher price points.