If you've ever wanted to follow The Fittest Man on Earth™  throughout a day of training, you're in luck. Bodybuilding.com and NF Sports (one of Fraser's sponsors) have come together to film this short, eight-minute documentary titled A Day With the 2016 CrossFit Champ.
At the start of the video, Fraser describes the tipping point when he realized he could win the CrossFit Games.
At the Games (…) I sat down next to one of the really good guys. And I'm like, 'Huh. You're my size. (…) Our legs are the same size. You're not this superhero everyone has on a pedestal. OK, maybe I can compare with you.'
Watch the video below.
The documentary is well shot, but to be honest, it doesn't provide as much detail as we'd like. For example, we learn little about his nutrition, we see him making bacon, eggs, a muffin, and a glutamine shake for breakfast, but we don't know what else he eats — he simply says, "Then I eat" as he describes the rest of his day.
And while it's cool to watch the Fittest Man on Earth and winner of the 2017 CrossFit® Open work out all day (we see him complete three solid sessions), it would have been useful to learn a little more about his training methodology.
As another example, after he completes a home workout and a gym workout, he returns home to "do another, like hour or two of just the accessory stuff, you know stuff that isn't hard (…) just that nagging stuff that piles up. Finish that, stretch, eat, bed."
We see him performing some cleans, back extensions, and scap work, but we would have liked to hear more about the Games champion's prehab. What does he do that others don't, or don't do enough of? What has he found most useful to protect his back, which he once broke in two places? What are the exercises that give him an edge? Fraser talks a lot about having learned from his mistakes, but we don't really learn what those are.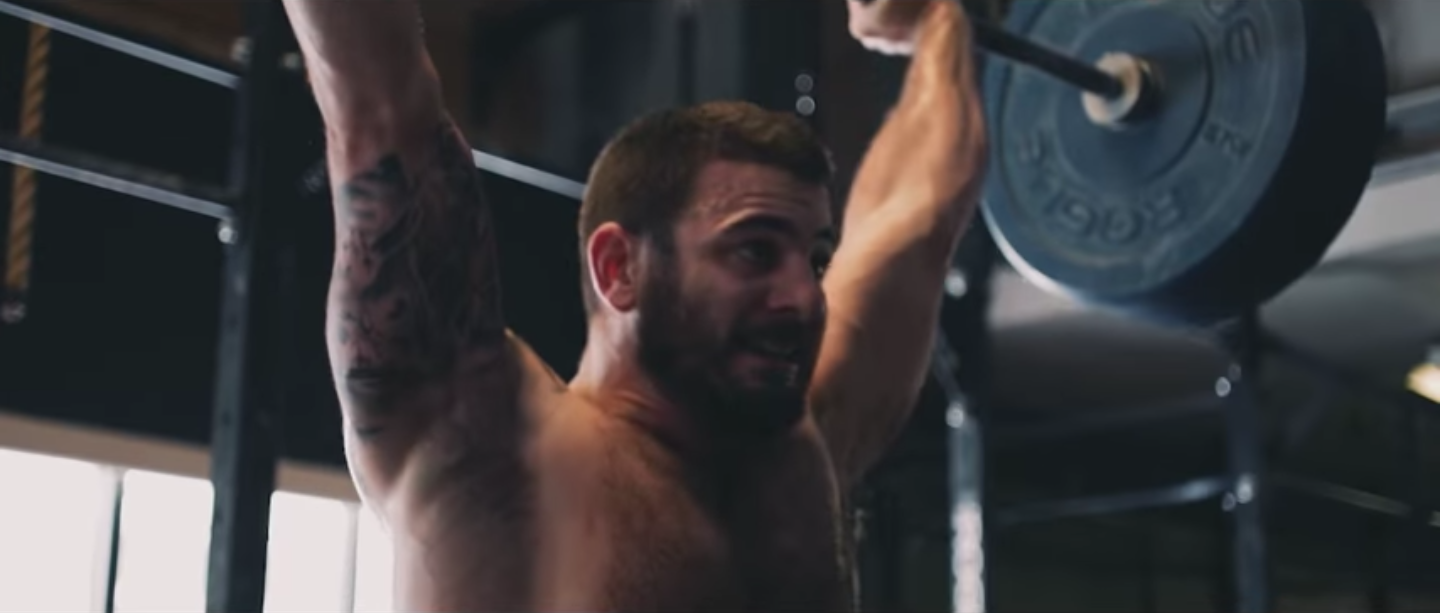 Image via Bodybuilding.com on YouTube
A Day With the 2016 CrossFit Champ is actually the second of several documentaries that Bodybuilding.com is releasing about Fraser. The series, called The Making of a Champion, debuted a week ago with Beginnings, a longer, ten-minute documentary about Fraser that focuses much more on his motivations and mentality. We've embedded it below.
It's not clear how many films will be released under the Making of a Champion title, but they should provide some great insight into the champion as we approach the 2017 Reebok CrossFit Games, where he'll be defending his title as the Fittest Man on Earth.
Featured image via Bodybuilding.com on YouTube