Sports are only as good as the athletes that play them. With no one on the field, the ball doesn't move; the same idea holds as true in weightlifting as in any other sport. After all, the barbell can't lift itself.
In a way, weightlifting illuminates the full-time athlete's determination, grit, and ferocity better, perhaps, than almost any other sport. There aren't hundreds of yards of turf to cover or dozens of participants in motion at once. There aren't too many complicated technical rules that cloud the merit of a weightlifter's performance. There is the athlete and the barbell; either they can lift it or they can't.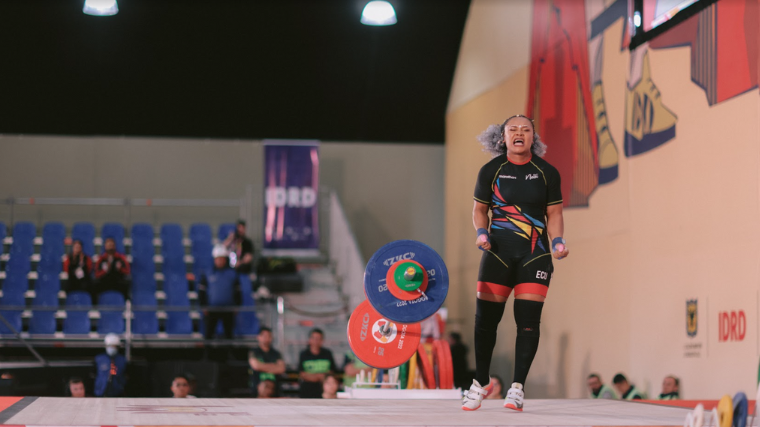 These five athletes provided spectacle through strength in 2022. They're among the best of what Olympic lifting has to offer, and then some:
Best Weightlifting Athletes 2022
Mattie Rogers (76KG, United States)
After a less-than-desired finish at the 2020 Olympics, which Mattie Rogers spoke candidly about online, the 27-year-old returned to competitive weightlifting in 2022 with something alight in her heart.
Rogers' competitive season began with a couple of dominant performances at national competitions. She handily won USA Weightlifting's North American Open Series I and National Championships — setting a 252-kilogram personal record Total at the latter.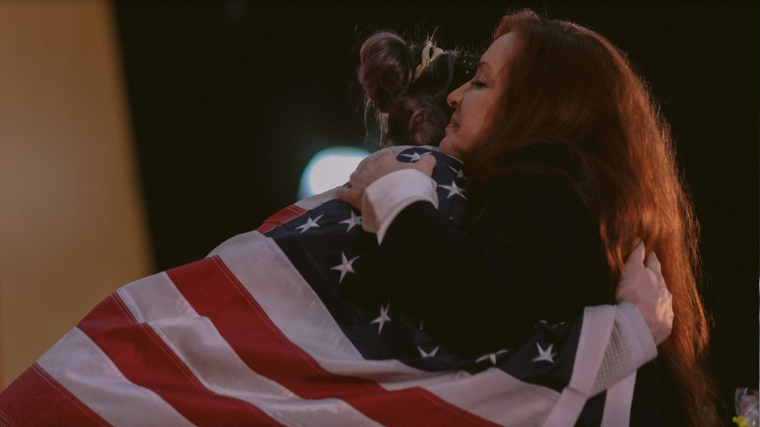 She rode her momentum into the international scene with two exceptional results:
Rogers' three silver medals at this year's Worlds confirmed her stature as the States' most dominant female weightlifter in history; she became the only woman to win medals at five consecutive World-level events.
Some successful Junior athletes lose steam as they progress through their Senior careers. In a glowing display of perseverance, Rogers has continued to climb: 2022 saw the Florida native register two of her highest competitive Totals ever.
She still has room to grow, too. On Dec. 17, Rogers posted a 115-kilogram snatch personal record to social media, stating: "…let this serve as a reminder to not put limits on yourself … also to ugly cry after good lifts because it feels good."
Varazdat Lalayan (+109KG, Armenia)
Georgia's Lasha Talakhadze is the strongest weightlifter ever to live. Since 2016, no super-heavyweight athlete has had the strength to contend with him on the competition platform — until Varazdat Lalayan.
Lalayan, 23, first challenged Talakhadze's reign at the 2022 European Championships. Talakhadze had suffered an injury a few weeks prior and was poised to lose his first-ever European title. In recent years, no athlete had been able to lift heavy enough to force Talakhadze to attempt weights he wasn't comfortable with.
The Armenian nearly unseated Talakhadze with a 451-kilogram Total and even caused Talakhadze to miss his first competition lift since 2018. Half a year later, the two met again at the World Championships. Judging by his speed and ferociousness on the platform, Lalayan had been hard at work preparing to beat the two-time Olympic champion.
https://youtube.com/watch?v=x9BgnOHUFDk
Again, Lalayan forced Talakhadze into a difficult position. At Worlds, Lalayan did something unheard of in current-day weightlifting; he snatched as much as Talakhadze (215 kilograms). The Georgian came out on top thanks to the strength of his clean & jerk, but only by a five-kilogram margin ahead of Lalayan.
No weightlifter alive has matched Talakhadze's prowess in the snatch in a single competition since before the Rio Olympics in 2016. Lalayan gained a lot of ground in the super-heavyweight division in 2022. Talakhadze ultimately retained his gold medals, but Lalayan might have his number next year.
Nina Sterckx (55KG, Belgium)
20-year-old Belgian weightlifter Nina Sterckx has had one heck of a year that included personal bests, World-class performances, and a couple of new World Records.
Sterckx placed fifth in the 49-kilogram category at the Tokyo Olympics in 2021. After some time away from the barbell, she returned in force in 2022 with a flurry of fantastic performances:
2022 Junior World Championships: First Place (55KG)
2022 European Championships: Third Place (55KG)
2022 European Junior & U23 Championships: First Place (55KG)
2022 World Championships: Sixth Place (49KG)
Her competitive pedigree is impressive by any metric, but Sterckx earns even more points for competing at the highest Senior levels of the sport while still being a Junior athlete.
Sterckx registered a 180-kilogram Total for her fifth-place finish in Tokyo in August 2021. A year and some change later, in the same 49-kilogram class, she Totalled 193 kilograms, only one kilogram shy of the bronze medal from the Games.
Moreover, Belgium does not produce large numbers of high-performing weightlifters — Sterckx carries her country's banner with pride every time she steps onto the podium. Something she's doing with ever-increasing frequency, it seems.
Karlos Nasar (89KG, Bulgaria)
18-year-old prodigy Karlos Nasar of Bulgaria is making once-in-a-generation strides in the sport. After bursting onto the scene with a dominant gold-medal performance at the 2021 World Championships, all eyes remained fixed on Nasar's every move throughout 2022.
However, whether he lived up to his rapidly growing reputation is up for debate. In 2022, Nasar produced the following results at international competitions:
2022 European Championships: Second Place (89KG)
2022 World Championships: n/a* (89KG)
Note: Nasar failed to register a Total at the 2022 WWC after missing all three snatch attempts.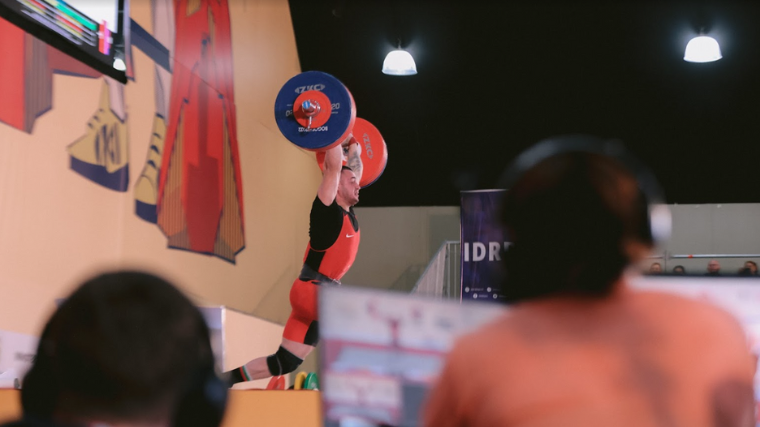 How does Nasar attract such profound attention from the weightlifting community without winning any Senior events? Simply put, he's lifting inexplicably-heavy weights in training.
Make no mistake, Nasar is no slouch in competition — he set a new 220-kilogram World Record in the clean & jerk at Worlds this year. However, in the months leading up to the WWC, Nasar also posted a series of unbelievable training lifts to social media, including a 180-kilogram snatch and 225-kilogram clean & jerk.
Commentators at the World Championships remarked that Nasar had, reportedly, jerked 220 kilograms or more in excess of eight separate times during his preparation for Worlds. At 18, Nasar is making all-time great lifts with startling regularity. If he can put up a top-shelf performance in competition, he may claim the World Record Total for years to come.
Yenny Alvarez (59KG, Colombia)
The stadium bleachers shook under the weight of hundreds of adoring Colombian fans at the 2022 World Weightlifting Championships when Yenny Fernanda Alvarez Caicedo took to the stage for her final clean & jerk.
Commentators at the event noted that it was the most passionate outpouring of support for a local athlete they had ever seen at an Olympic lifting competition. Alvarez, 27, was on the cusp of winning her first-ever World title in Bogotá, Colombia, her home country.
Alvarez failed to secure a medal in the snatch portion of the event, meaning that her Total would be lower than at least three of her competitors in the back half of the 59-kilogram session. Additionally, Alvarez competed against the most dominant female weightlifter alive — five-time World Champion Kuo Hsing-Chun of Taiwan.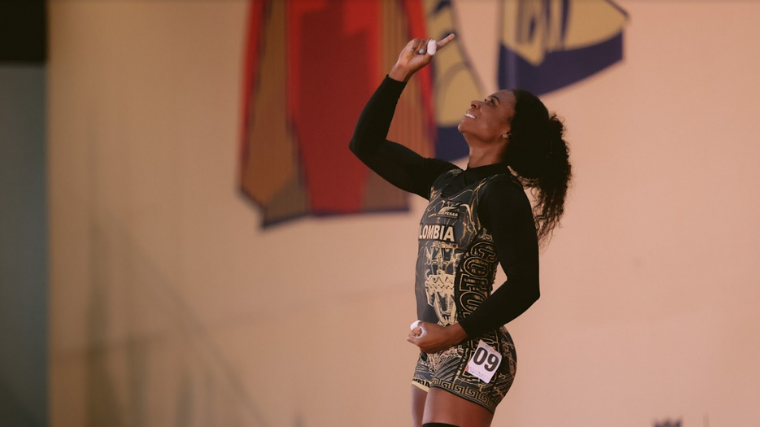 However, through a mix of divine providence and sheer force of will, Alvarez clean & jerked an international personal record of 133 kilograms to win the session at the last moment. Her screams of triumph were matched only by the cheers from her fans in the crowd — an extraordinary moment for Alvarez and Colombian weightlifting.
The Athletes Lead the Way
On Dec. 16, 2022, the IWF released the results of their Athletes' Commission elections. 10 weightlifters from across the globe were selected to help steer the organization toward greater parity, equity, and opportunity.
The weightlifters themselves make the sport what it is. By their grace and gutsiness, new World Records are set, barriers are broken, and hope is instilled. These five athletes led the way for the sport in 2022, but they're far from the only ones moving the needle. The barbells get heavier by the year; 2023 is sure to contain just as many spectacular lifters.
Featured Image: William Johnson / BarbellStories