You've done all the research you can possibly do online and spent countless hours pouring over all posing videos in the wild west of YouTube. You put in long, dedicated hours in the gym. Secretly, you've even read articles on the science of muscle building when you can't sleep at three in the morning. You have #bodybuilder in your Instagram bio, and your friends pretty much exclusively come to you for gym-related advice.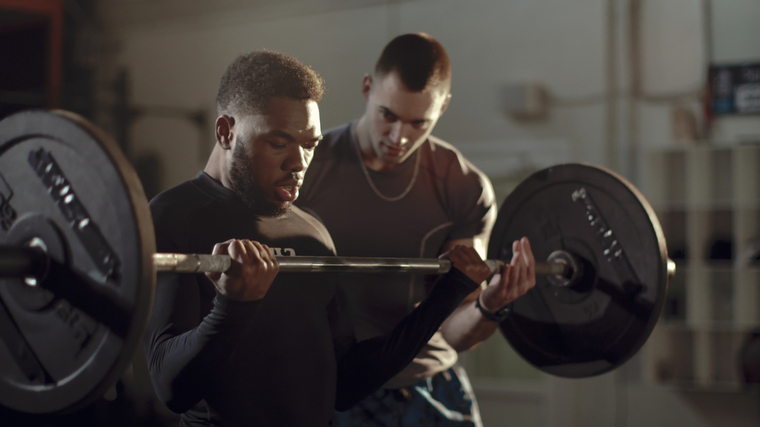 But YouTube can't give you feedback about your own bodybuilding poses, and research plus dedication isn't the only thing you need to build the best possible bodybuilding program. You want to keep progressing in your sport, and you don't want to go it alone anymore. You're in the market for a coach — but you have no idea what factors to consider or what questions to ask before hiring a bodybuilding coach. This article will take you through what you need to consider when looking for a bodybuilding coach that's a good fit for your body, your brain, and your gains.
Factors to Consider Before Hiring a Bodybuilding Coach
Specific Bodybuilding Coaching Experience and Credentials
As you start your journey of finding the right bodybuilding coach for you, think about what kinds of experience and expertise are important to you. Maybe you want a coach who has similar life expertise that you do — maybe they know from experience what it's like to be a BIPOC athlete, a trans athlete, or an athlete with a history of body dysmorphia and disordered eating.
You'll also want to check in about their credentials. Does your prospective coach have an education background in sports science, training credentials and certifications, and experience coaching? And, since nutrition is such an important part of bodybuilding, you'll want to find out if they have any licenses or professional training in that area — if not, remember that their scope of practice will be limited regarding your food and supplements.
Maybe all of those factors are important to you, or maybe some are more important than others. A person might have all the education, but not too much coaching experience yet. Or, they might not have the educational background you thought you were looking for, but their own track record as an athlete and/or coach speaks for themselves.
Health History and Experience
Your health history is important when it comes to selecting a coach. So is that coach's experience with the particular health concerns you may have. Studies show that competitive bodybuilders tend to have high rates of eating disorders, exercise dependence, performance-related drug abuse, and muscle dysmorphia — a psychological disorder focused on an intense preoccupation with making sure your muscles look a certain way. (1)(2)(3)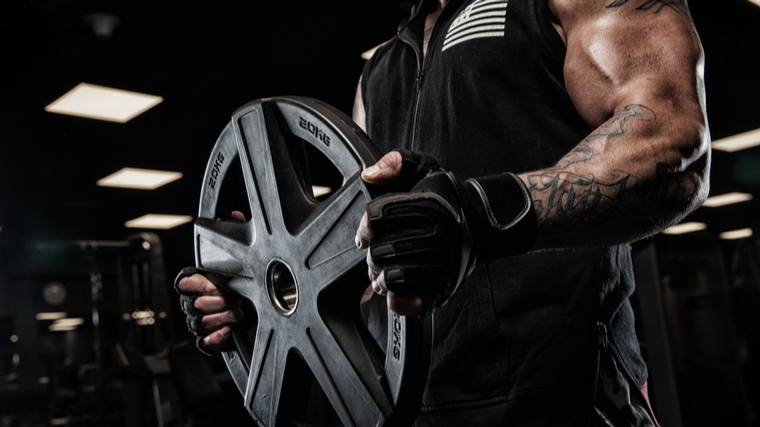 While a bodybuilding coach isn't a mental health professional nor a doctor, there's a reason people turn to coaches instead of just working from a program. It's about the mentorship, the personalized attention, and the rapport and trust you build with someone whose job it is to look closely at — and give you feedback on — your body and movements.
So, even though a bodybuilding coach is not licensed to treat you for anxiety or depression, experiencing those things may well impact your progress in the gym. Coaches who have experience working with folks with a particular disability or chronic condition might be more helpful to you than someone who's unfamiliar with ways of being and moving that are already familiar to you.
Similarly, if you're prone to addiction, your coach is not certified to help you address that specifically. But if they have experience treating clients with addiction (or experience it themselves), they'll know what danger signs to help you look out for in terms of your supplements and eating habits. The same goes for monitoring for signs of muscle dysmorphia and exercise dependence.
Your Lifting Experience Level and Goals
It's important to consider your own goals and how they match up with your potential coach. You may be shooting for your pro card, or you might be looking for someone to teach you the ins and outs of the sport for the first time. If national-level competitions are your goal, you probably want someone who has at least a little experience coaching athletes at higher levels. Or, if you're newer to the sport, you might be seeking a coach with particular expertise for coaching beginners.
That doesn't mean that experienced lifters can't give it a go with someone who's new to the game. It might turn out that the person who checks all your other boxes hasn't had that much experience with specific bodybuilding coaching yet. You can be upfront about asking them about this, and what their strategy is for learning and growing in their profession.
Coaching Structure
Find out what your prospective coach's process is for checking in with you, for monitoring your progress, and for giving you individualized feedback and program adjustments. Are they the type of coach that wants updates before and after each training session? Do they work through an app? You might want to streamline communication with an app, or you might prefer the kind of relationship that can form when you text each other directly. Ask what their preferences are and how — and how often — they tend to get in touch with their athletes.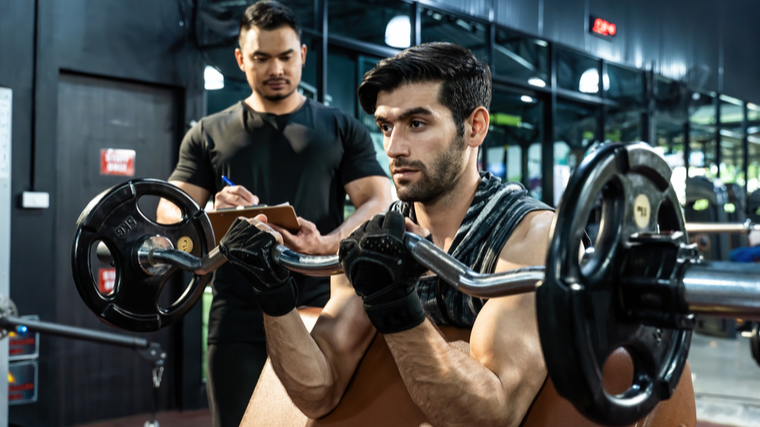 Do they require anything of you as a client, or are they depending on you to be responsible for your own work? Find out what will happen in your training relationship if you disappear for a few days. Ask if they ever tend to disappear for a few days. Once you know your expectations of each other, you'll be able to more effectively stick to your own training and to a healthy working relationship with your coach.
You'll also want to find out how often — and based on what information — they make adjustments to your personalized training plan. Depending on their certifications, do they expect to weigh in on your nutrition at all? Ask what their boundaries are and let them know what yours are regarding your communications and training structure. Establishing all of that now can go a long way toward a healthier coach-athlete relationship in the future.
Communication Style
Communication style is about more than whether your potential coach prefers texting, talking, or communicating through a training app. It's also about how they tend to present feedback — and how you most effectively respond to feedback. Maybe they approach critique with a sandwich style, where they tell you a good thing, then a not-so-good thing, then remind you that you're not awful (AKA, another good thing). Or maybe they just tell you how they feel about your progress, your ego notwithstanding.
It's totally valid to ask — a lot — about their feedback and communication style when you're interviewing someone to be your coach. But there's also a lot you can tell from how they respond when you first get in touch with them. Do they respond to your messages right away, or do they take a while? Maybe they skip the small talk, or maybe they use a lot of exclamation points.
Little things matter when you're communicating with your coach. If it gives you anxiety that they seem to only communicate with periods at the end of their short sentences (see the dreaded: "ok."), they might be an amazing coach — just maybe not for you.
Approach to Nutrition
It's important to consider how your potential bodybuilding coach approaches nutrition. If they have a certification in dietary sciences or nutrition, it might be part of their coaching practice to offer nutritional guidance. Make sure you ask to find out about what's included in their coaching packages and what's not.
View this post on Instagram
If they're not trained in nutrition coaching, a coach might still want to offer opinions, since nutrition is such an important part of bodybuilding. Know that — regardless of a person's certifications — your coach works for you, and you are allowed to set boundaries. This may be particularly important when it comes to bodybuilding and nutrition. Studies suggest that bodybuilders are more likely than other kinds of lifters to experience muscle dysmorphia and associated depression and anxiety specifically related to their physique. (2)(3)(4)(5) Because of this, selecting a coach who's familiar with the signs and symptoms of dysmorphia and various eating disorders can be helpful to make sure that you're maximizing both overall health and gains.
Willingness to Learn
You aren't the only one who will be learning in a coach-athlete relationship. The best coaches learn a lot from their clients, and learn a lot for their clients. When you're in the process of selecting a bodybuilding coach, you'll probably find that someone who meets most of your needs doesn't quite have it all. But are they willing to learn?
One way to test the waters of your potential coach's willingness to grow is asking them about how their programming has changed over the years. Maybe they attend workshops and seminars about the latest research and best practices. Or maybe they tell you that they've never changed anything because their methods are tried and true.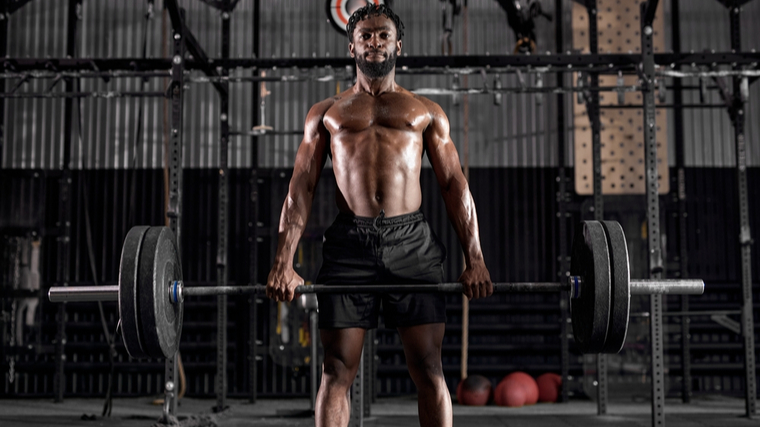 If their answer is the latter, you might get excited because their coaching has produced competition winners. But, you might also not like that answer because it means that you might be less heard and your needs might be less individually prioritized in this relationship. Talk it through with your prospective coach and see what they think.
Coach's Expectations of You
It's natural that you'll have certain expectations of your bodybuilding coach heading into the relationship — and you should let them know those expectations right away. But it's also important to know their expectations of you. What frequency and detail-level of communication do they expect?
Because an athlete's successes are often thought to be reflective of their coach, do they expect you to compete in certain meets a certain number of times per year? Check in about what kinds of communication they expect if, for example, you fall behind with some aspects of your training. Not every coach-athlete relationship looks the same. So, your coach might develop unique expectations with you depending on how you navigate your relationship together. But being upfront about those expectations is the only way to ensure that everyone is on the same page.
Rates
This one might seem obvious — how much does your potential coach charge for their expertise? But remember that there might not be only one answer to this. What kinds of coaching packages do they offer? Make sure you're getting a holistic answer.
If they say that their coaching style is communicating with you daily, find out whether you'll be charged by the hour, by the program, or by the month. You'll also want to know if those random questions they encourage you to ask while you're training will cost you money. If they're certified to offer some level of nutritional guidance, do they charge separately for it? Or is there just an upfront cost for their programming and feedback on a certain number of videos? Finding out the fine print of your coaching agreement and payment plans are important parts of any hiring process.
Personal Compatibility
A coach might have the exact qualifications you're looking for. But, they might just not be your cup of tea as a human being. Not every incredible bodybuilding coach needs to be your bodybuilding coach. Just because someone works well with all your gym buddies doesn't mean they'll work effectively with you. If you're not feeling comfortable, safe, and also challenged (in a good way) with your coach, it's probably not a good combination.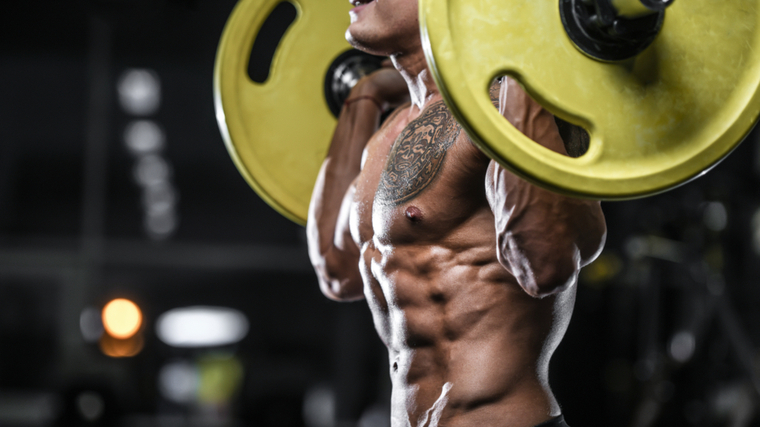 To have a sustainable program — and to make consistent progress — you don't want to dread interacting with your coach. And if they rub you the wrong way from the beginning, it's likely to only get worse. There's nothing wrong with passing on being someone's client because your personalities just don't mesh well. You'll both be happier in the long run if you're personally compatible.
Benefits of Hiring a Bodybuilding Coach
Hiring a bodybuilding coach won't only get you competition-ready — it'll also take a lot of psychological pressure off of yourself. Having to be responsible for every single component of your training is a lot. Having a coach can make you a better athlete and take a lot of that pressure away all at once.
Customized Programming
Just because you can program for yourself doesn't mean you should. It's true that you know your body better than anyone else — but finding the right person to program for you can be a huge boost to your gains. You might know that your rear delts are majorly lagging, but if you hate rear lateral delt raises with every fiber of your being, you probably won't program them like you should. A coach will help you do just that.
Good coaches are trained and experienced in the art of planning backwards from competition dates. You can benefit a lot from the programming finesse of someone who has taken many athletes through bodybuilding shows, which is an art in and of itself. Bodybuilding coaches take that finesse and combine it with who you are as a person and an athlete to produce the best program for you — and make modifications as needed along the way.
Individualized Feedback
You can post posing photos on IG or Reddit to your heart's content, but your coach is going to be a tremendous resource for you. Whether it comes to performing particular lifts at certain intensities or learning exactly how to perform a front lat spread, your coach is there to offer you advice geared toward making you better.
View this post on Instagram
And because they work with you consistently, a coach will learn which cues you like and which cues just don't work for you. They'll learn about you and be able to use that knowledge to help you grow to your maximum potential. Literally and figuratively.
Accountability
Hiring a coach makes you accountable to someone who knows the sport inside and out. Even if you're a coach yourself, hiring your own coach is a great way to make sure your training isn't going stale. If you feel like you know everything there is to know about your training, it gets tougher and tougher — especially as you become more advanced — to continue challenging yourself. Another person can physically see your training strengths and flaws better than you can. They'll be able to tweak your program accordingly.
Sense of Community
Two people — you and your coach — don't make up an entire community. But your coach probably knows a lot more people in the field than you do. That's especially true if you're newer to the sport. If you're interested in cultivating a bodybuilding community for yourself, your coach may be able to offer you a way to do that.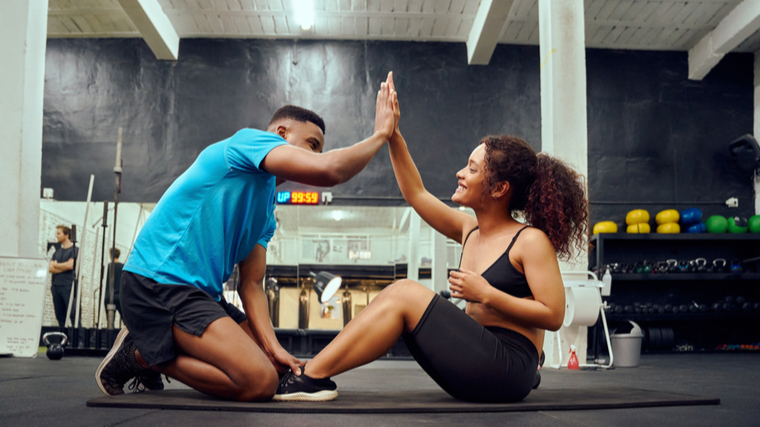 And even if you do only form a community of two, it can be extremely soothing and validating to have someone who knows the ins and outs and trials and tribulations of your sport. Feeling connected to your coach and their advice and guidance during your workouts — even if they're coaching you remotely — can make your training a lot less lonely.
Questions to Ask a Potential Bodybuilding Coach
The process of seeking and hiring a bodybuilding coach can run emotionally anywhere from exciting and hopeful to awkward and intimidating. It might be tough to admit you're not an expert in something. This might be especially true if you're a very experienced lifter or even a coach yourself.
Plus, there's a big power dynamic between athletes and coaches. Yes, you're the one paying them. But your coach will be studying and critiquing your body and the way you move. They'll become very intimately familiar with your body, your mind, your hopes, dreams, and even what scares you. Much like starting a relationship with a therapist, there's a lot of intimate give and take. That all can make it hard to remember that you hold all the cards.
You're hiring someone for their expertise, and you're allowed to ask as many questions as you want. If they don't like this, they're allowed to express that and walk away from the opportunity to work with you. In that case, they weren't the coach for you.
Sample Bodybuilding Coach Interview Questions
What's been your biggest mistake with a client?
Do you ever get frustrated with your clients? How do you address that?
What's your plan for shifting gears if an aspect of our program isn't working for me?
What's your plan for helping me stay mentally healthy as I navigate a rigorous program?
How much experience do you have with competition? How have your athletes fared in competition in the past?
How has your programming changed over the years in response to your clients' needs? In response to the newest research?
Before you interview your potential coach, make sure you list out all of the questions you want to ask. It's probably best not to rely on your memory. It's easy to get swept away in a conversation. In that case, you might forget a key question that can make or break someone's candidacy.
Last Thoughts
When it's time to hire a bodybuilding coach, remember to consider your entire self as a whole person and athlete. You want a coach with expertise that extends beyond your own so that they can help you achieve your goals. But, you also want someone you're going to connect with so that your training sessions don't become a chore that you dread.
Ideally, your coach should strike a good balance for you. They'll be someone with the know-how you're looking for, and someone who shares your values and priorities in the gym. It's your money and your training program — it's okay to want it all.
References
Steele IH, Pope HG Jr, Kanayama G. Competitive Bodybuilding: Fitness, Pathology, or Both? Harv Rev Psychiatry. 2019 Jul/Aug;27(4):233-240.
Goldfield GS. Body image, disordered eating and anabolic steroid use in female bodybuilders. Eat Disord. 2009 May-Jun;17(3):200-10.
Devrim A, Bilgic P, Hongu N. Is There Any Relationship Between Body Image Perception, Eating Disorders, and Muscle Dysmorphic Disorders in Male Bodybuilders? Am J Mens Health. 2018 Sep;12(5):1746-1758.
Mitchell L, Murray SB, Cobley S, Hackett D, Gifford J, Capling L, O'Connor H. Muscle Dysmorphia Symptomatology and Associated Psychological Features in Bodybuilders and Non-Bodybuilder Resistance Trainers: A Systematic Review and Meta-Analysis. Sports Med. 2017 Feb;47(2):233-259.
Cerea S, Bottesi G, Pacelli QF, Paoli A, Ghisi M. Muscle Dysmorphia and its Associated Psychological Features in Three Groups of Recreational Athletes. Sci Rep. 2018;8(1):8877.
Featured Image: Frame Stock Footage / Shutterstock