Are greens powders better in Texas? I tried the popular greens supplement from Texas Superfood Single Powder from Nuplexa, a product that strongly emphasizes the fact that the ground up, "vine-ripened" fruits and vegetables were "picked at the peak of nutritional perfection." So, what's in it?
Ingredients
There's a pretty broad spectrum of ingredients here: thirty fruits, twenty-five vegetables, and eight "greens." (Think wheatgrass and four kinds of algae.)
(We tried 47 brands: check out our best green superfood powder picks!)
Standout ingredients include tart cherry, bilberry, rose hip, spinach, broccoli, brussels sprouts, ginger, and aloe vera.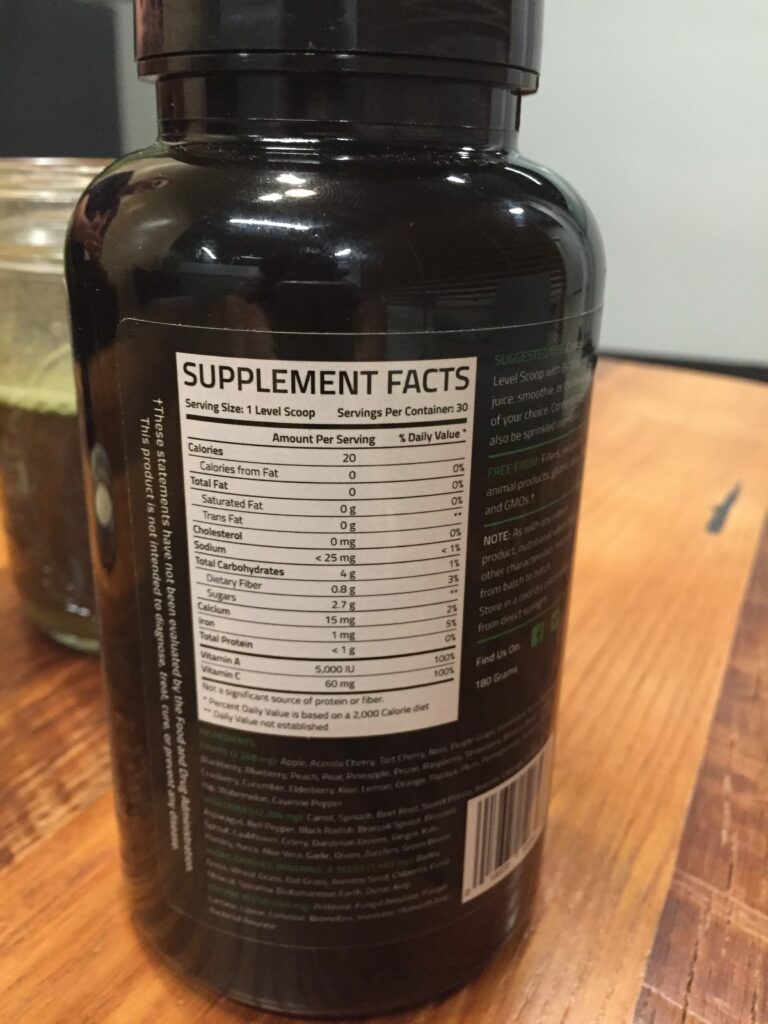 It also contains nine different digestive enzymes, including amylase and a few kinds of fungi, which are forms of bacteria. These have been shown to help break down food (our bodies produce amylase in our saliva and pancreas), but it's worth pointing out that the product doesn't go into much detail as to how much of each ingredient it contains and if it's enough to have a significant effect.
The product is free from pesticides, gluten, soy, synthetic fillers, binders, artificial flavors and synthetic chemicals. Each scoop contains twenty calories and, according to the label, contains no fat, under a gram of protein, four grams of carbohydrates and 0.8 grams of fiber.
Taste
The drink tastes like açai berry, and I say that because açai berry tastes like blueberries rubbed in dirt. There's also a vey strange, spicy aftertaste, presumably because it contains ginger and cayenne pepper which, to be fair, are both remarkably nutritious.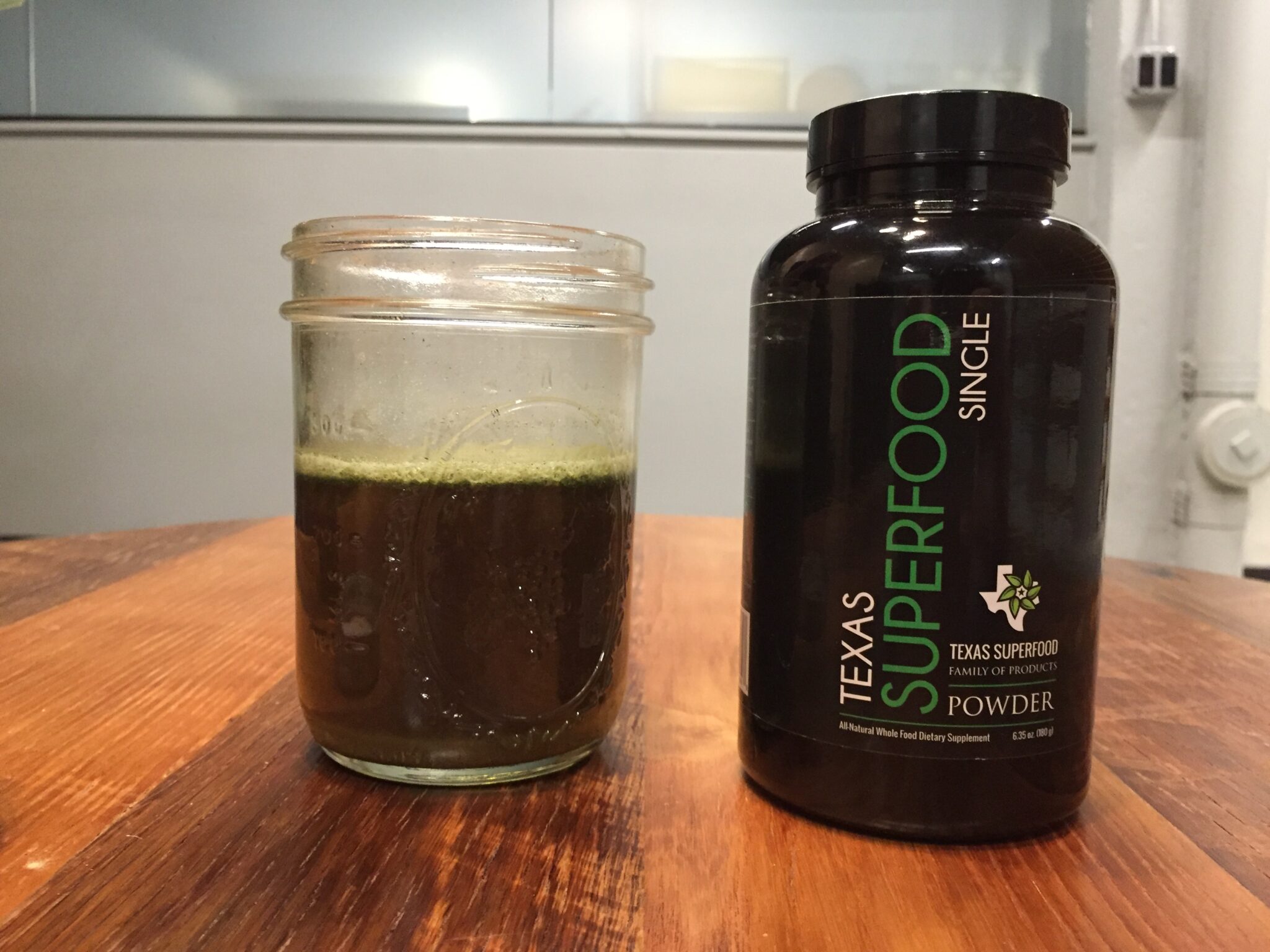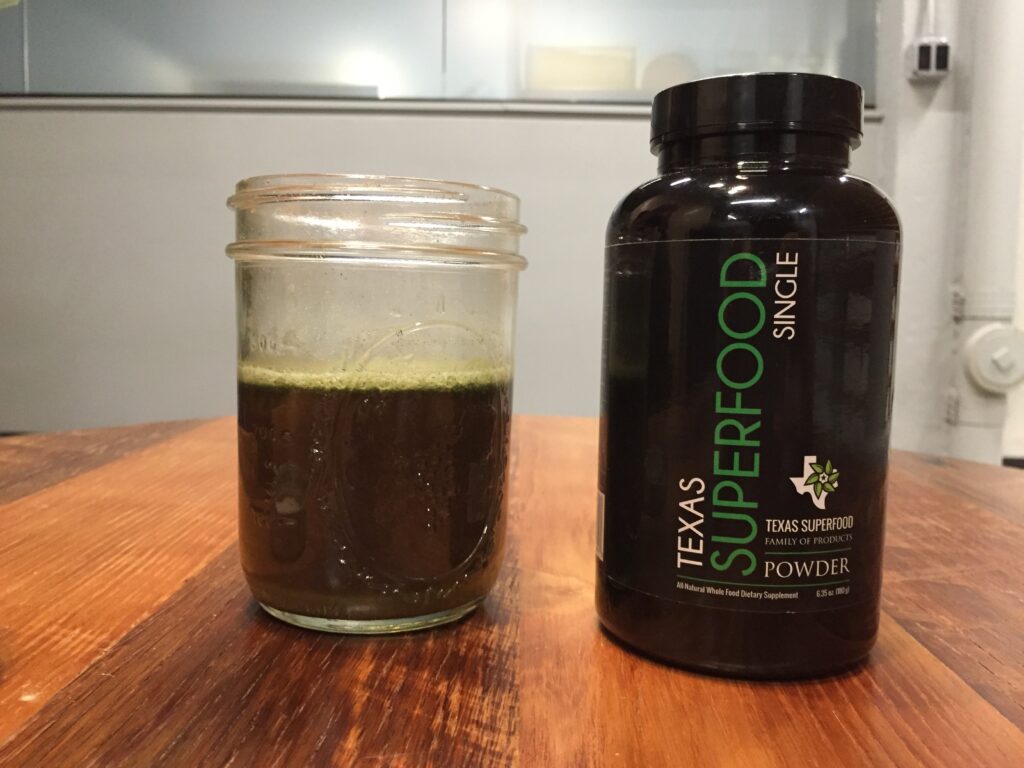 It's not as offensive as a lot of greens powders, but the spiciness really is unsettling. In fairness to Texas Superfoods, however, it doesn't actually recommend mixing it with water. It only suggests mixing it with juice, a smoothie, or the beverage of your choice, and I think it could go pretty well with juice. I can't really give it a negative mark to the taste of a product that doesn't want you to drink it straight. (After all, I wouldn't spoon protein powder into my mouth either.)
Price
At eighty dollars for thirty servings, it comes out to $2.66 per serving. That's one of the most expensive greens supplements we've seen.
You can compare that to $127 for thirty servings of Athletic Greens ($4.23/serving), $40 dollars for thirty servings of AI Sports Nutrition Red & Greens XT ($1.33/serving), $35 for fifteen servings of Onnit's Earth Grown Nutrients ($2.30/serving), $30 for thirty servings of PharmaFreak Greens Freak ($1/serving), $50 for ninety servings of Sun Warrior's Supergreens ($0.55/serving) and $52 for a hundred serves Amazing Grass's Green Superfood ($0.52/serving).
Effectiveness
The product claims to support "physical energy and performance, quality sleep, mental focus and clarity, balanced weight, radiant skin and elevated mood" and to deliver "the vitamins, enzymes, and micronutrients contained in a healthful intake of raw fruits & vegetables – without the water, sugar, salt, or pulp."
For all their faults, most greens powders don't go as far as to say that they provide the same nutrition as a daily intake of fruits and vegetables. Texas Superfoods does, yet the actual vitamin and mineral information on the label is woefully incomplete for such a bold statement. It does deliver 100 percent of your daily intake of Vitamin A and C, but there's no information about important minerals found in vegetables, like magnesium and potassium. It provides just five percent of the RDI of Iron and two percent of your calcium.
Even though there's very little information about actual nutrition, it would almost be acceptable to say that it helps to support a healthful diet. It's completely unacceptable and misleading to imply it can replace a "healthful intake" of fruits and vegetables, particularly given how scant any nutrition information is.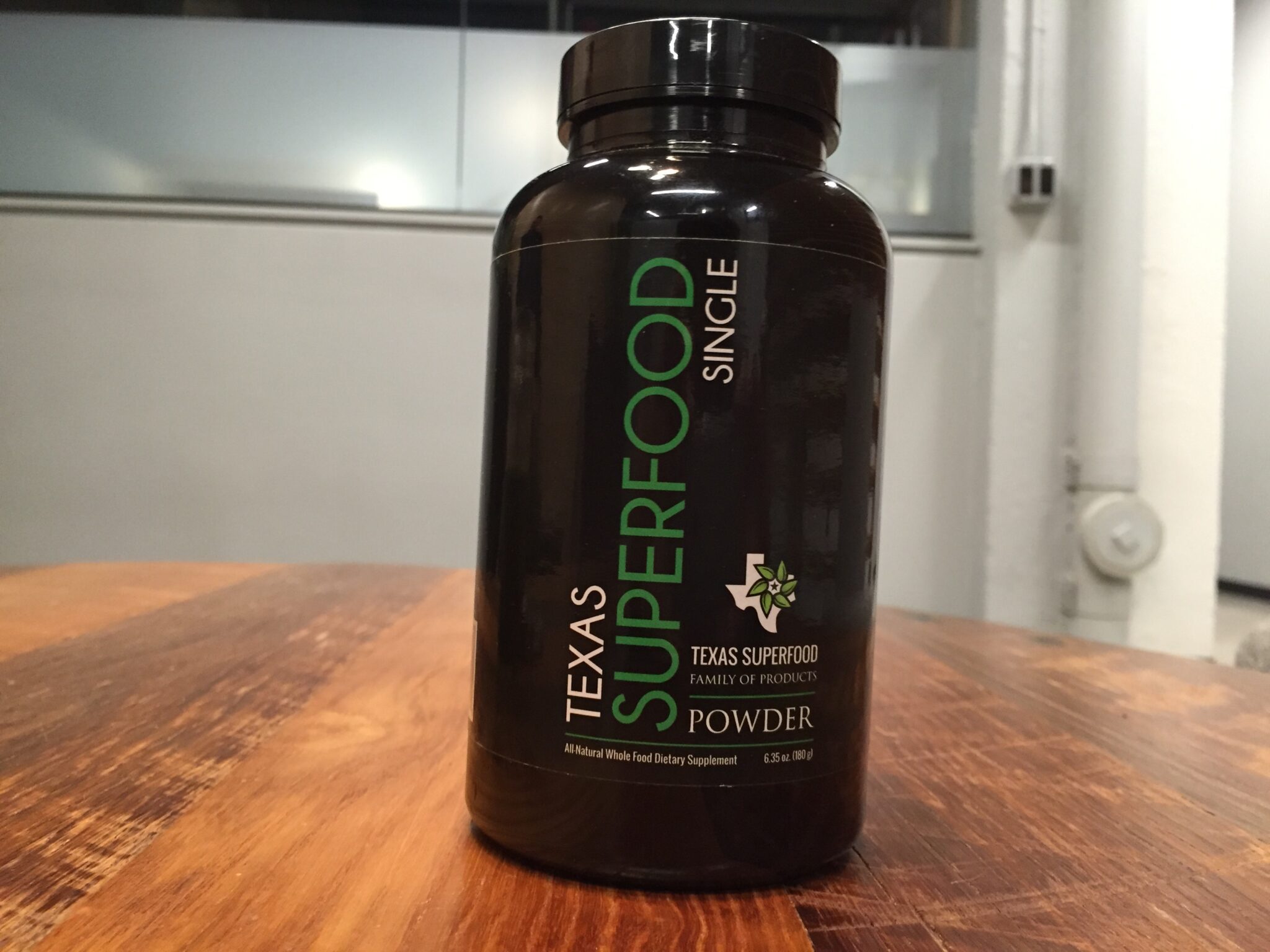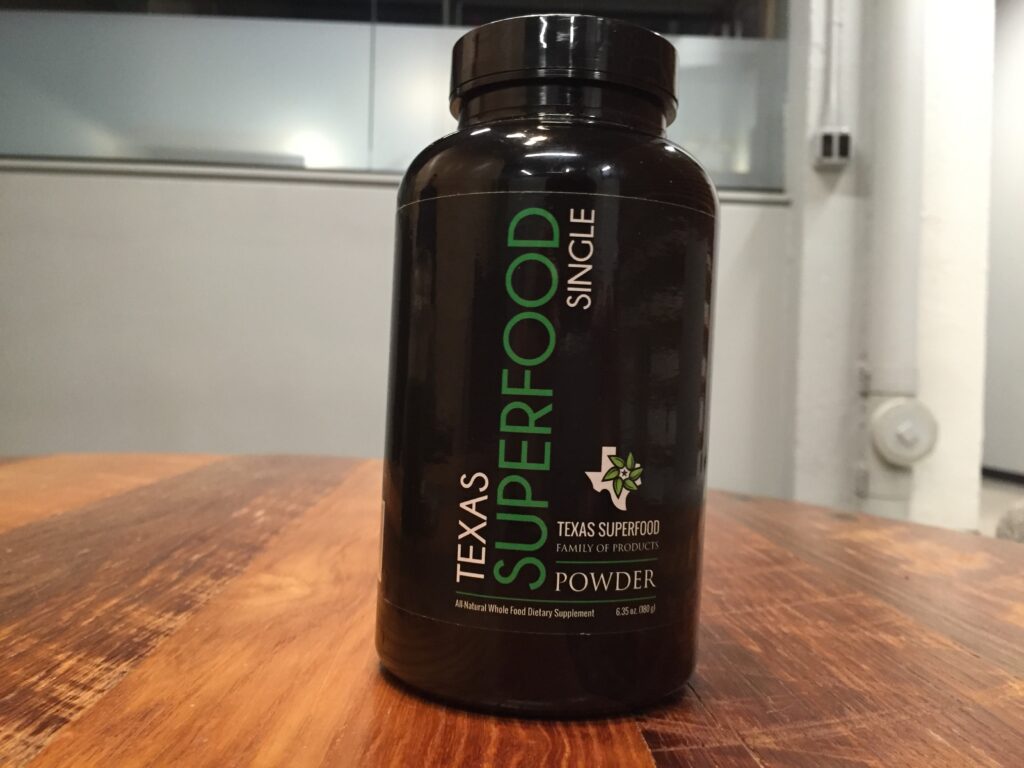 Now, most greens powders don't actually provide a lot of vitamins and minerals and instead provide a lot of antioxidants and supplements for digestive health. Texas Superfood does contain a lot of digestive enzymes, which could be helpful for people who suffer from digestive problems. But I don't know how much it contains of each ingredient, and there's no information about how many antioxidants it provides compared to a serving of vegetables. It should say how effective the dose is, not just what the dose contains.
In their defense, Texas Superfood appears to try and defend the lack of information with the disclaimer.
As with any natural product, nutritional values and other characteristics may vary from batch to batch.
That's fine, but I should have a rough idea as to how many vitamins and minerals I'm getting in a serving. Other greens powders do this. Texas Superfoods doesn't.
Strangely, the company does provide a lot more information for its separate Superfruit supplement, which appears to have 100 percent of the RDI of Vitamin D, E, B12, thiamine, riboflavin, folic acid, and more. There's no such information for their flagship product.
The Takeaway
All I want is a greens powder that tells me exactly why I should believe the claims it makes. Texas Superfood has more Vitamin A and C and more digestive enzymes than most of its competitors, but I need much more information about their nutrition if I'm going to believe that it can substitute for whole food.