We receive free products and receive commissions through our links. See
disclosures page
.
American Metabolix is a supplement company based in Texas and while they don't just do keto supplements, they do a lot of keto supplements. There's a keto greens powder, a keto pre-workout, and then there's Keto Meal.
In an industry where many keto products are made with seed oil high in Omega-6 or flavorless MCT oil, this is a product that brings the real deal. (Well, as real as you can get for a powdered product.) With the first ingredient whole eggs and the second ingredient butter, this is the kind of product that keto fans have been waiting for, a powder that's made from the foods that attracted them (at least in part) to the ketogenic diet.
We tried it out and took an extra close look at the macronutrients, micronutrients, and overall effects.
American Metabolix Keto Meal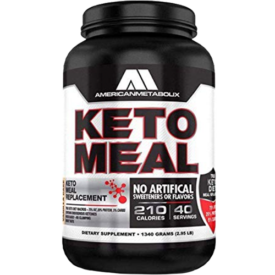 American Metabolix Keto Meal
This keto focused shake comes with 210 calories and has a macro profile breakdown of 75% fat, 20% protein, and 5% carbs.
American Metabolix Keto Meal Nutrition Info
One serving has 225 calories: 18.7 grams of fat (8.8 saturated), 11.2 grams protein, and 4.5 grams of carbohydrates with 3 grams of sugar and 1.2 grams of fiber, making for 3.3 grams of net carbohydrates. There's 105 percent of your recommended daily intake of cholesterol and 9 percent of your sodium.
As far as other nutrients go there's 11 percent of your Vitamin A, 18 percent of your calcium, 50 percent of your Vitamin C and 12 percent of your Vitamin E.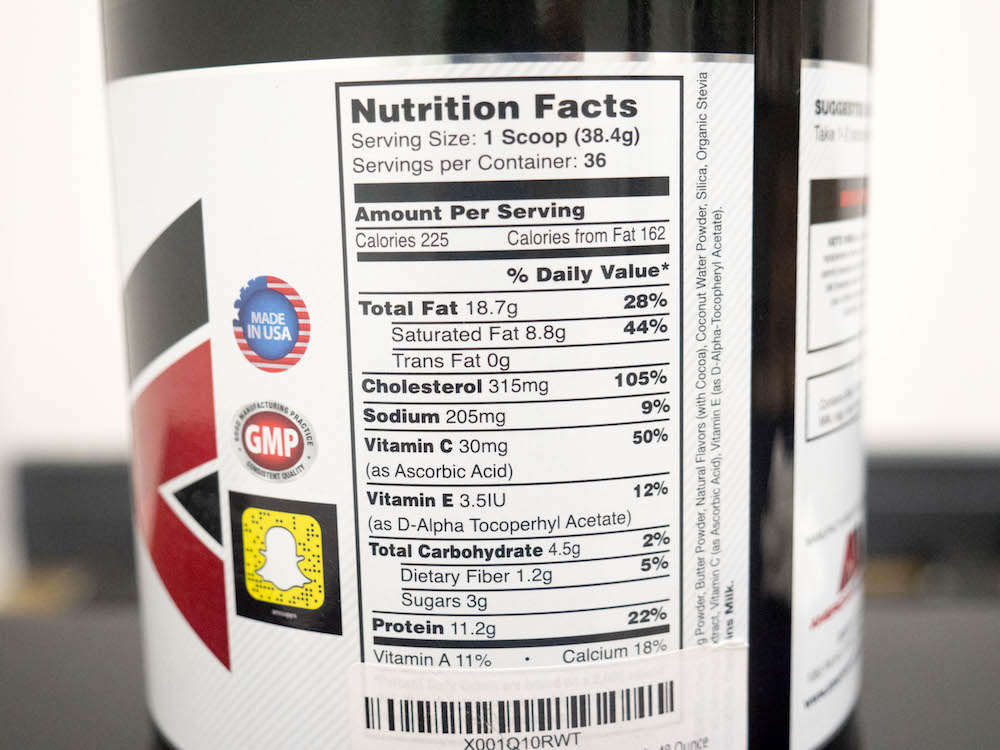 American Metabolix Keto Meal Ingredients
Whole egg powder, butter powder, natural flavors and cocoa, coconut water powder, silica, organic stevia leaf extract, monk fruit extract, Vitamin C, and Vitamin E. It's definitely worth emphasizing there are no artificial flavors or sweeteners here.
For more of the best keto meal replacements, take a look at our full list!
American Metabolix Keto Meal Benefits and Effectiveness
The lack of artificial flavors or sweeteners will be good news to folks who try to minimize anything that isn't a whole food, and there's even an argument to be made that these ingredients are Paleo. (Of course, the definition of that word varies considerably.)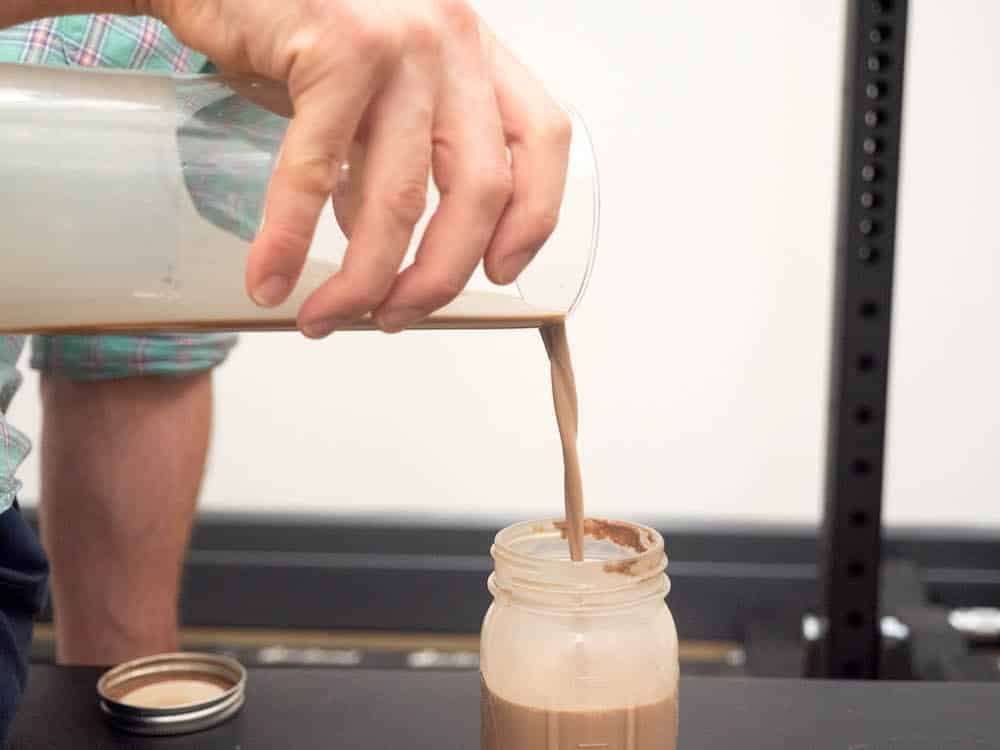 For something that considers itself a meal replacement, though, there's really not much nutrition here. There's a decent amount of Vitamin C but that's really the only nutrient I'd consider this product a good source of. So while it's a great source of keto-friendly calories, I wouldn't consider it a great meal replacement.
The other potential downsides are the very high cholesterol content (although keto folks tend not to limit their cholesterol) and the fact that it's made in a facility that processes milk, egg, soy, wheat, and tree nuts, so people with very sensitive allergies may want to steer clear.
American Metabolix Keto Meal Price
You can get 3 pounds for $80, which provides 36 servings. That's $2.22 per serving, and if you subscribe to regular shipments the price drops to about $2 per serving.
That's a solid price for a keto meal replacement, especially an all natural one made without seed oils.
American Metabolix Keto Meal Taste
The Chocolate Malt flavor is fantastic. Extremely rich and decadent, it tastes a lot like brownie batter, even when mixed with water. A lot of keto fans like to mix meal replacements with cream and I would venture to say that would make the taste a bit overpowering. But mixing one scoop with 8 ounces of water made for a thick, delicious shake that I truly enjoyed savoring.
The Takeaway
American Metabolix has made a great source of all-natural calories for people following a ketogenic diet or almost any kind of low-carbohydrate diet. It tastes fantastic, it's not crazy high in Omega-6, and it's a good source of Vitamin C.
Micronutrient-wise that's just about all it's a good source of; I found it disappointing as a meal replacement. But as a snack, you could do a lot worse.
Other Great Meal Replacement Reviews
Related Meal Replacement Content