Onnit has become a name known by many in the strength industry for their supplements and fitness equipment. In terms of fitness equipment specifically, Onnit Kettlebells have increasingly grown in popularity due to Onnit's push for functional training and movements. The Onnit Academy based in Austin, Texas, provides a sanctuary where kettlebell knowledge is spread through both seminars and training content.
Over the last few years, Onnit has made it one of their missions to spread the knowledge of kettlebell use and workouts to the masses. Along with pumping out useful kettlebell content, they also provide kettlebell seminars and certifications for fitness enthusiasts, trainers, and coaches across the nation.
We know Onnit knows their stuff when it comes to kettlebell work outs and usage, so we wanted to put their kettlebell to the test. In our battery of kettlebell tests we assessed the bell's construction, performance, durability, price, and what types of athletes could benefit best. 
Shop Onnit Kettlebells HERE.
Construction
Finish & Design
The Onnit Kettlebell is constructed with a solid cast iron and has no welds, inserts, or additional plugs. For this reason, this kettlebell provides a solid feeling of durability and consistency. Unlike other bells that had an uneven bottom, the Onnit Kettlebell is machine bottom finished, so it sits very flat and provides stability on multiple surfaces.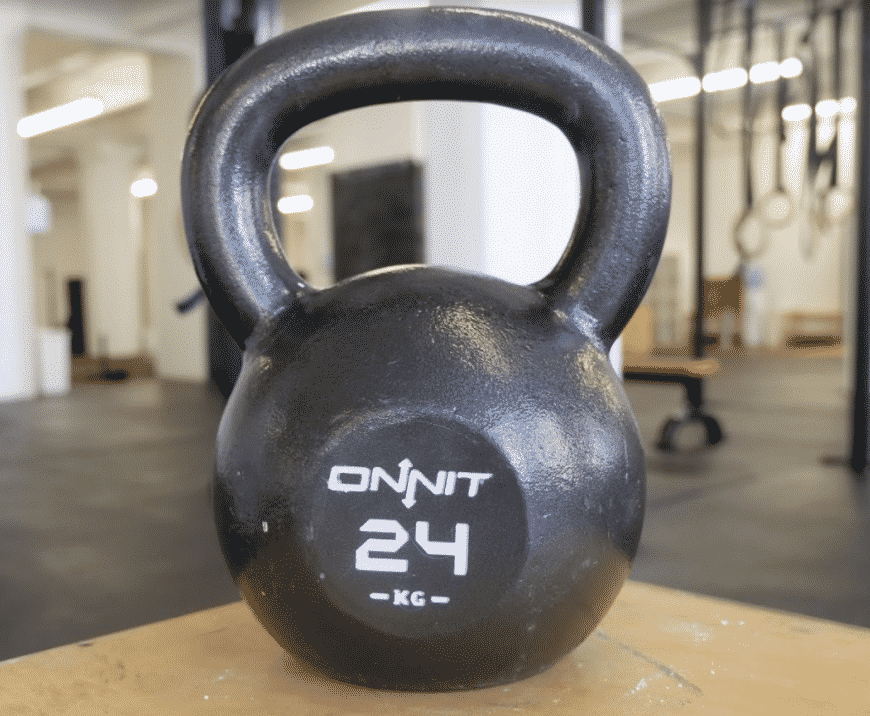 On the outside of the kettlebell is a chip resistant coating, which is slightly rigid, but not to the point where it scratches up the hand or forearm. I liked this material and thought it provided the bell with a unique look and feeling. Another positive of this kettlebell was the aesthetic high-definition lettering and branding. This feature provides the bell with a sharp look and I'd feel confident leaving it out in my house or in a gym setting without fear of it looking worn down or old.
[If you're ready to invest in a kettlebell, then check out the other top options on our best kettlebell round-up!]
Handle
The handle's diameter is an in-between of what a competition kettlebell offers (33mm diameter handle) and one of the thicker handles from some of the big box gym kettlebells. I thought it was a solid diameter for multiple handle sizes, so if you're interested in this bell, I don't think you'll have to worry about the bell being too thick for use, even for those with smaller hands.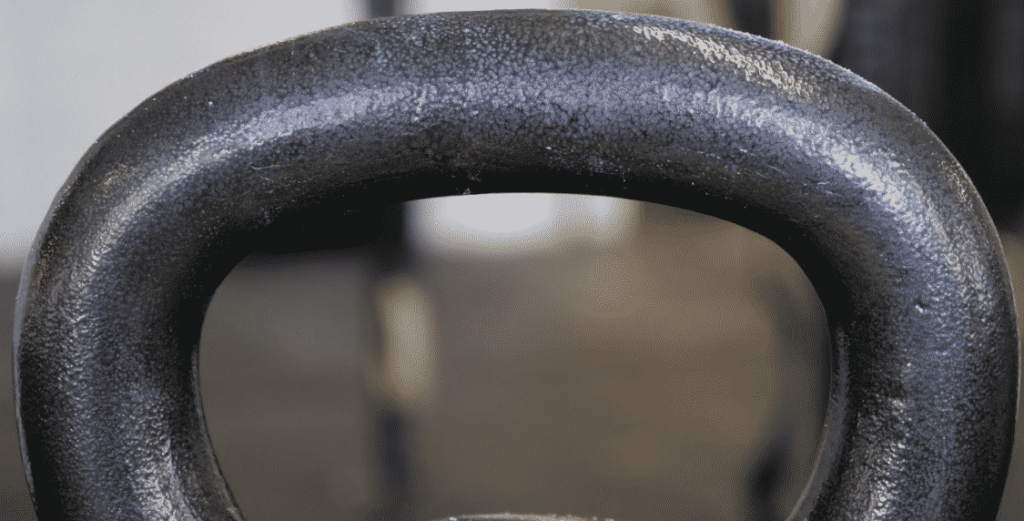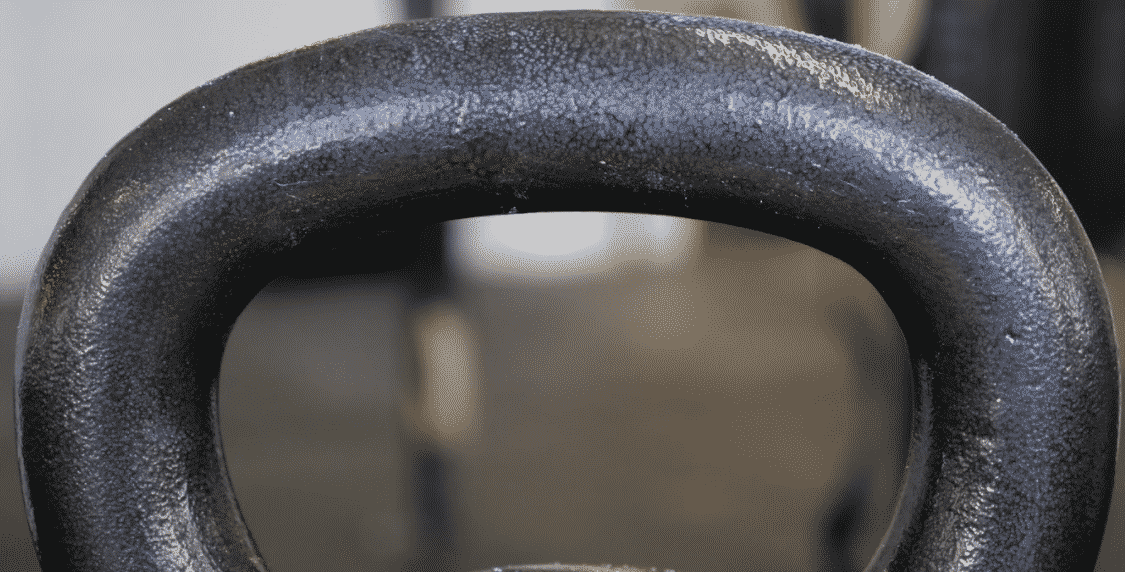 In addition to the handle having a solid diameter, I was a fan of the chip resistant coating Onnit uses. Typically, you'll see kettlebells with a powder coat or a steel texture. Both of these are useful, but in different settings. For example, the powder coat typically provides better grip, while the steel coat provides a little more maneuverability. Onnit's chip resistant coat is an in-between and felt good with and without chalk.
Performance
On Onnit's Kettlebell page, they state that the chip resistant coating is great for taking chalk and enhancing one's grip. For this review, we performed a mini-test to assess this kettlebell's grip. To test the performance of the Onnit Kettlebell, we used Russian Kettlebell Swings with and without chalk to see how the bell took chalk and felt in the hands during a dynamic movement like a swing.
Without Chalk
I mentioned it earlier in the review, but the outside of Onnit's kettlebell is covered with a chip resistant coating. This coating is slightly rigid and provides the bell with a somewhat slick feeling. Without chalk, I was pleasantly surprised with how this kettlebell felt in my hands. The rigid chip resistant coat felt slightly more smooth than what you'd experience with a powder coat, but still rigid enough to provide a knurling-esque feeling.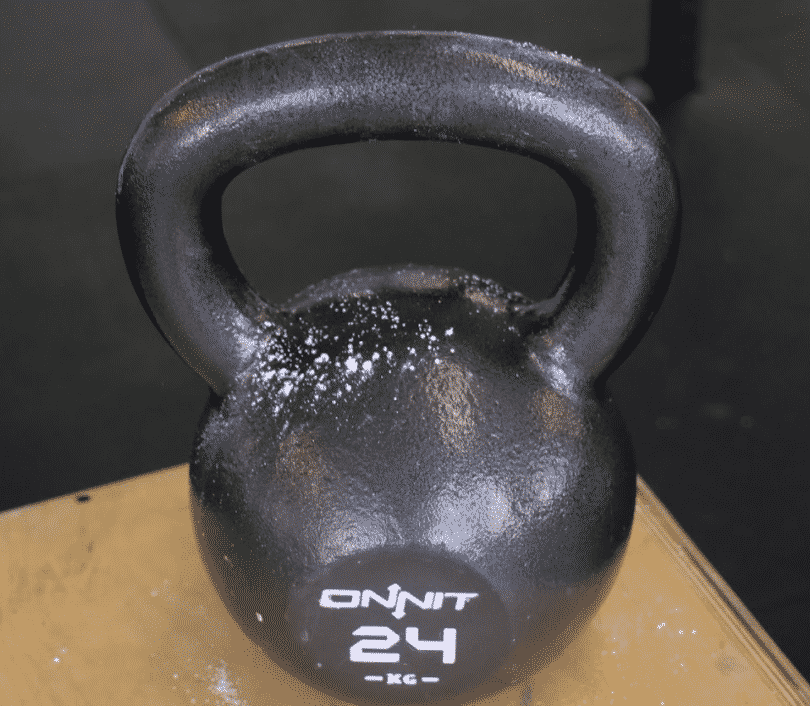 With Chalk
The performance test with chalk was the assessment I was most curious about. This kettlebell's coating doesn't feel like many other bells on the market, so I really worked to feel how it performed with my grip. All-in-all, I thought this kettlebell held its own with chalk oriented performance.
Did it provide as "locked in" of a feeling as a brand new powder coated bell? No, but it was very close for not having that specific construction feature. Plus, I think this kettlebell would be a better option for someone with sensitive hands. 
Expert's Opinion
In addition to my performance review, I asked Eric Leija for his thoughts on the Onnit Kettlebells. Leija is an Onnit Senior Kettlebell Coach and BarBend contributor, so he's a frequent user of these kettlebell and understands our review process. Obviously, his opinion may have slight bias, but he's definitely put in hours of work with these bells.
Leija says, "I have been using the Onnit Kettlebells for years. They're great because they are more comfortable the other kettlebell in various grip and ready positions. The Onnit Kettlebell's design allows for smoother transitions in dynamic training and unconventional techniques." 
Who Could Benefit
Kettlebells can be useful training modalities for a variety of populations, so really, any strength athlete could benefit with using this bell. Although, I think this kettlebell does a fairly good job at reaching two niches within all of the strength athlete populations very well.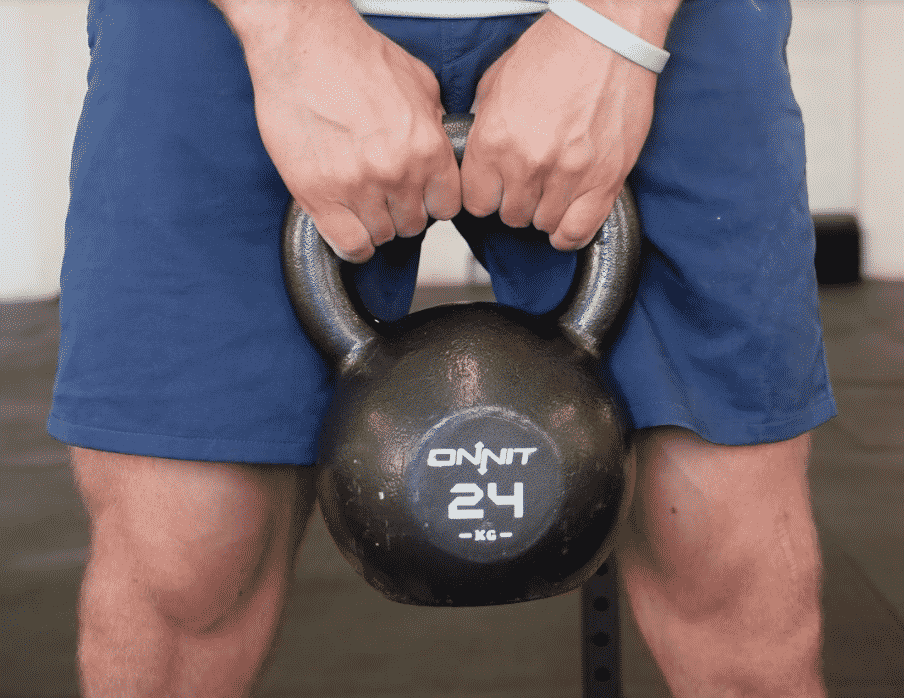 First, I think this kettlebell is a good choice for someone who wants to own their own equipment. This bell comes in at a price around $63.00-$77.00, which makes it a cost efficient option compared to other companies kettlebells at the same weight. Second, I like this kettlebell for someone who's doing full kettlebell focused workouts. The chip resistant paint is pretty easy on hand wear and tear, so even kettlebell rookies can get by using it with ease.
| | |
| --- | --- |
| Benefit to Whom | Rationale |
| Home & Public Gym Owner | Cost Efficient & Aesthetic Appearance |
| Kettlebell Enthusiasts | Comfortable Handle for Long Workouts |
Durability
Over the course of all of my tests, I didn't experience any form of durability issues with this kettlebell. I thought the iron was solid and the chip resistant coating did a good job at providing an aesthetic durability that some bells lack. To test this coating, I dropped the bell a few times from waist height and din't see any forms of chips, keep in mind, this was on a slightly harder rubber surface.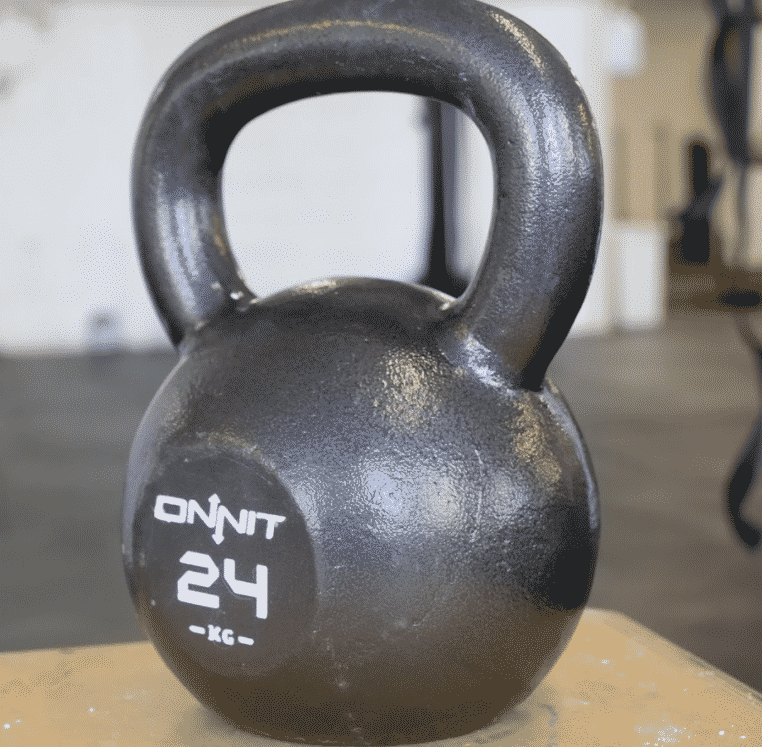 My only grip with this kettlebell was an aesthetic flaw I found, which I mention in the video above. Towards the bottom of the bell, there were a few blemishes in the coating, but nothing that impacted performance whatsoever.
Price
One of the best perks of this kettlebell was the cost efficiency of it. For this kettlebell, you can expect to pay around $63.00-$77.00, which is a fair price for a kettlebell at this weight. Additionally, I thought this bell's construction was on par with other top bells on the market and it performed consistently with and without chalk. For this price, I think this is a good kettelbell.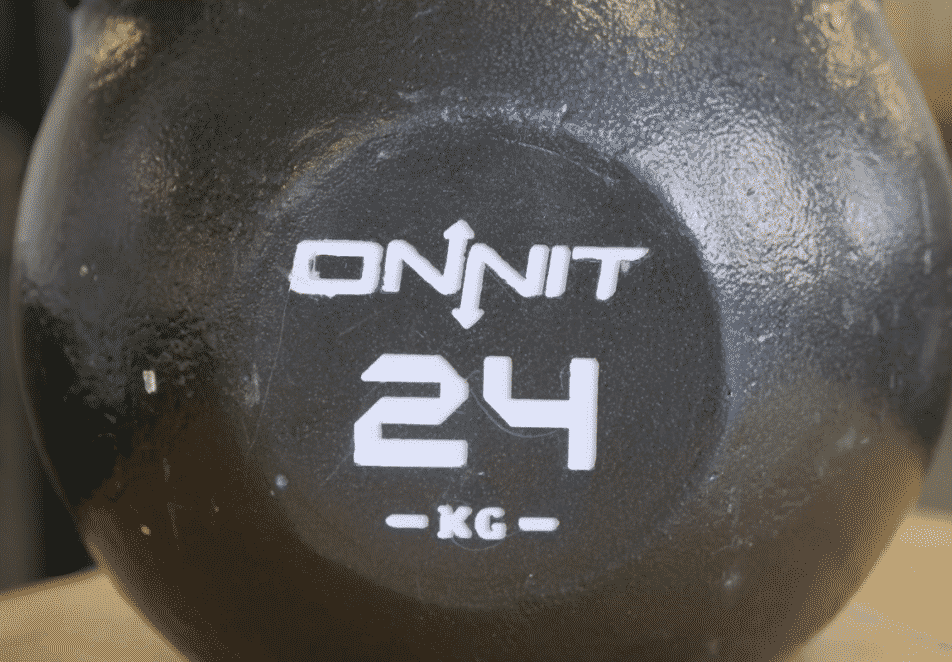 Wrapping Up
Before going into this review, I had high hopes for Onnit's Kettlebell and after all of my tests I was left with the same feeling I went in with. I thought this kettlebell was constructed with well-thought out intention and it was on the better end of aesthetic kettlebells. In addition, I thought the chip resistant coating did a good job for performance with and without chalk. My only gripe was the couple aesthetic blemishes, but I feel like that's a very individual issue.
All-in-all, I thought the Onnit Kettlebell was a solid option for both the home gym owner and the kettlebell enthusiast.