We receive free products and receive commissions through our links. See
disclosures page
.
Based in Eden Prairie, Minnesota, BiPro does some unusual things with whey. For instance, they sell protein-laced water and they also offer a high tryptophan whey that's intended to help you sleep. Their flagship product is a naturally-flavored whey isolate that's available in five flavors. We decided to try out the French Vanilla flavor.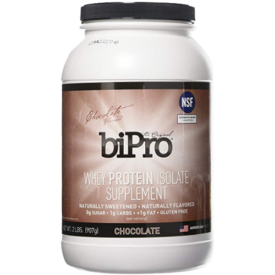 This protein comes with 20 grams of protein per serving and 2.5 grams of leucine.
BiPro Whey Protein Isolate Nutrition
One scoop is 90 calories: 20 grams of protein, no fat, and under a gram of carbs. That's a very impressive protein to calorie ratio; it's hard to find a protein powder that's so low in fat and carbs, even for a whey isolate.
The micronutrients are a little less impressive. It has 1 percent of your daily calcium, which is low — most wheys have at least 10 percent — and it's a little high in sodium, with 180 milligrams or 8 percent of the RDI. There's no information about cholesterol, iron, or vitamins.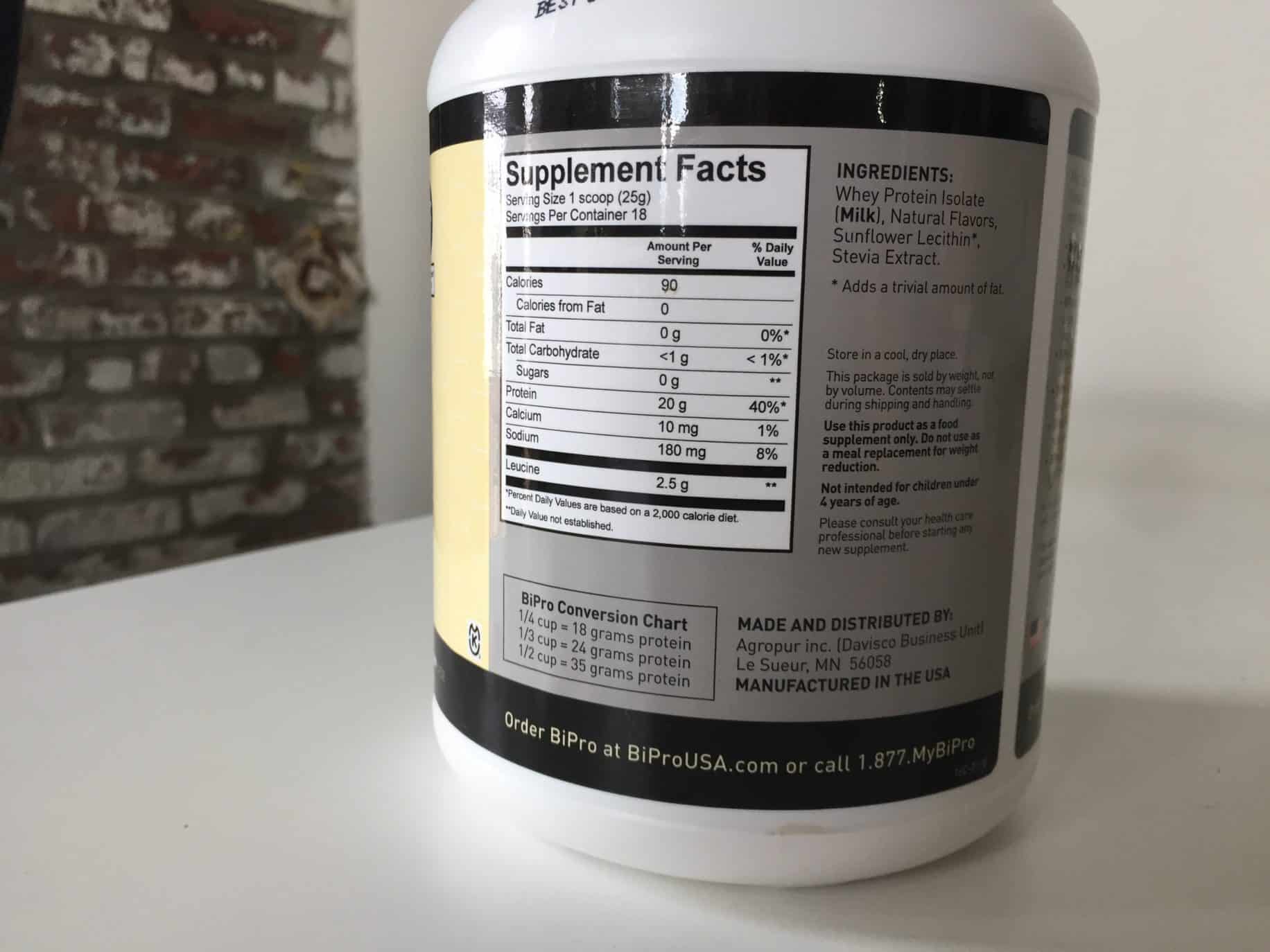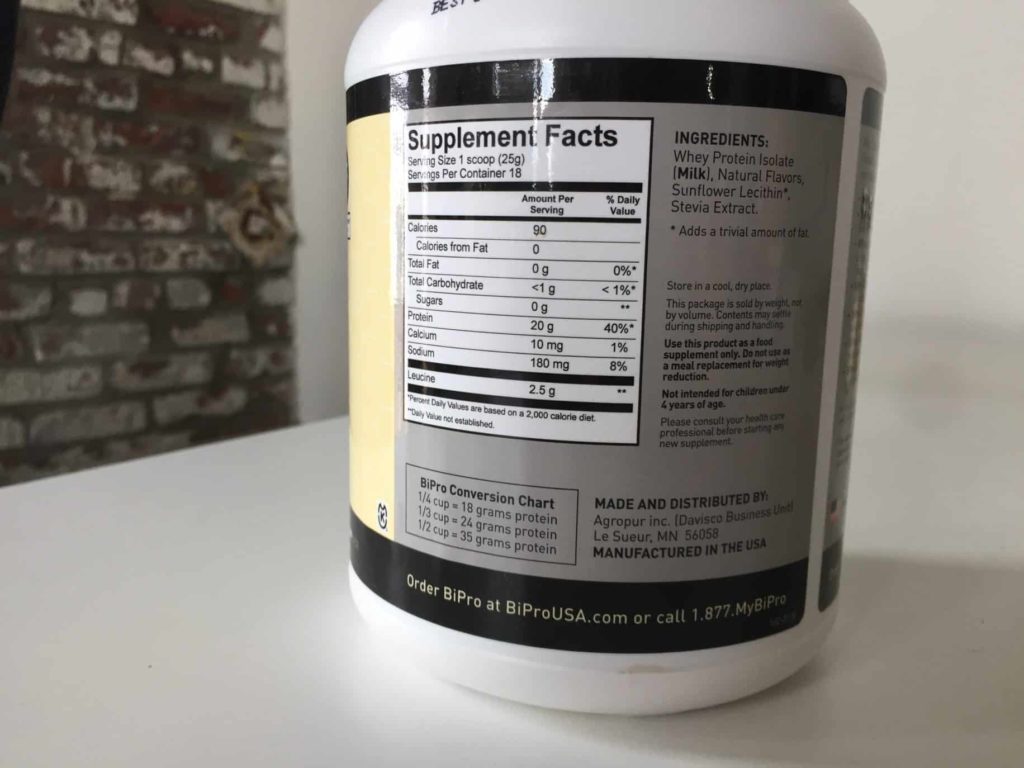 BiPro Whey Protein Isolate Ingredients
There are very few ingredients here: whey protein isolate, natural flavors, sunflower lecithin, and stevia extract.
BiPro Whey Protein Isolate Benefits and Effectiveness
There are no artificial flavors, colors, or sweeteners in this product and there's no lactose, gum, or soy either.
There are also no carbs or fat, so this will tick a lot of boxes for people who follow low carb, paleo-style diets. (Of course, they have to be OK with dairy.)
It's worth pointing out that although this has nothing artificial, unlike a lot of all-natural wheys it doesn't come from grass-fed cows. That's not a big deal healthwise, especially since the benefits of grass-fed dairy are restricted to the fat content and there's no fat in whey isolate. Nonetheless, there's no guarantee the cows weren't treated with hormones or antibiotics.
With all that said, it's a great product for folks who want easy protein without consuming artificial sweeteners. So what does it cost?
[See our best whey protein roundup]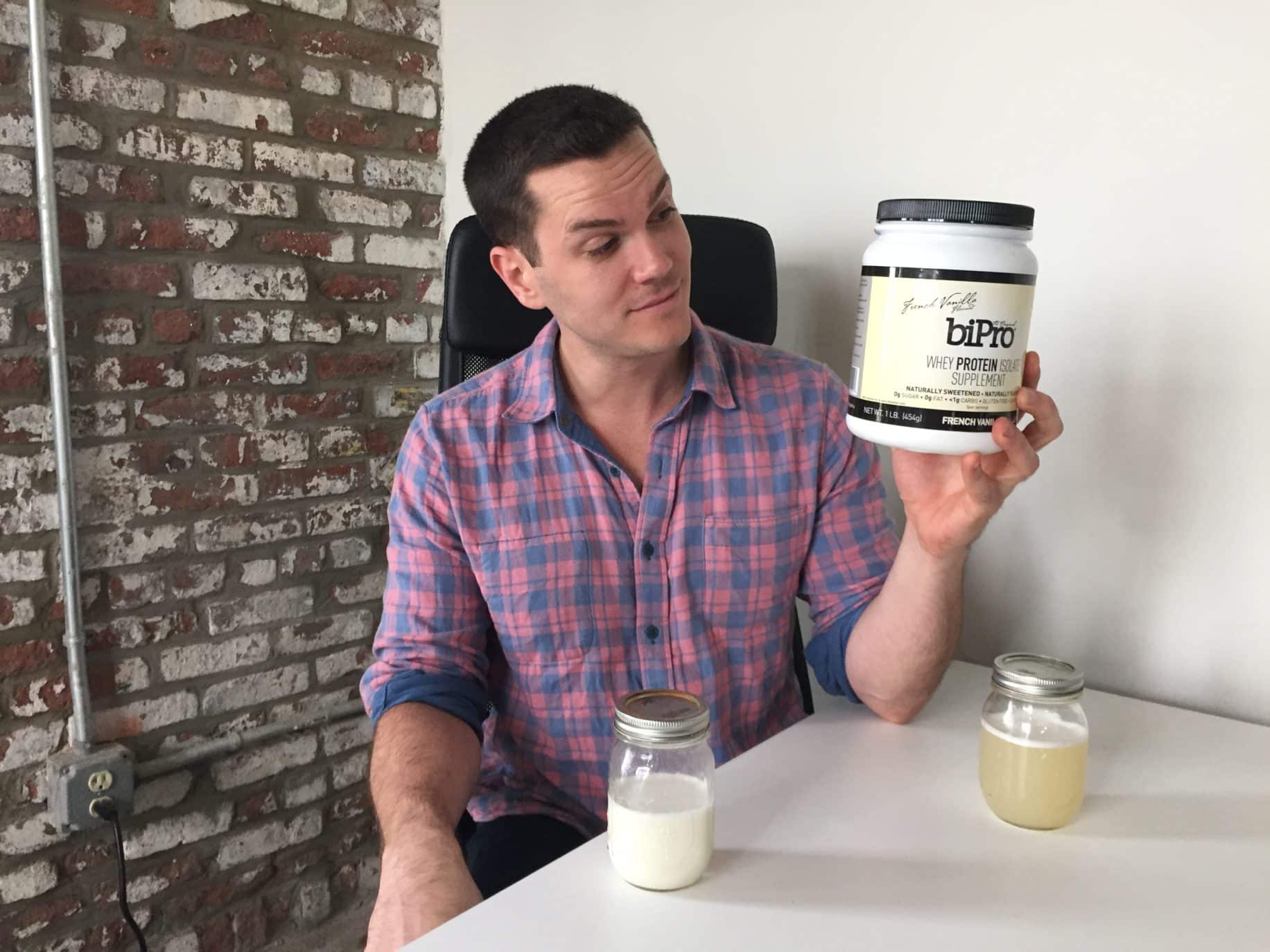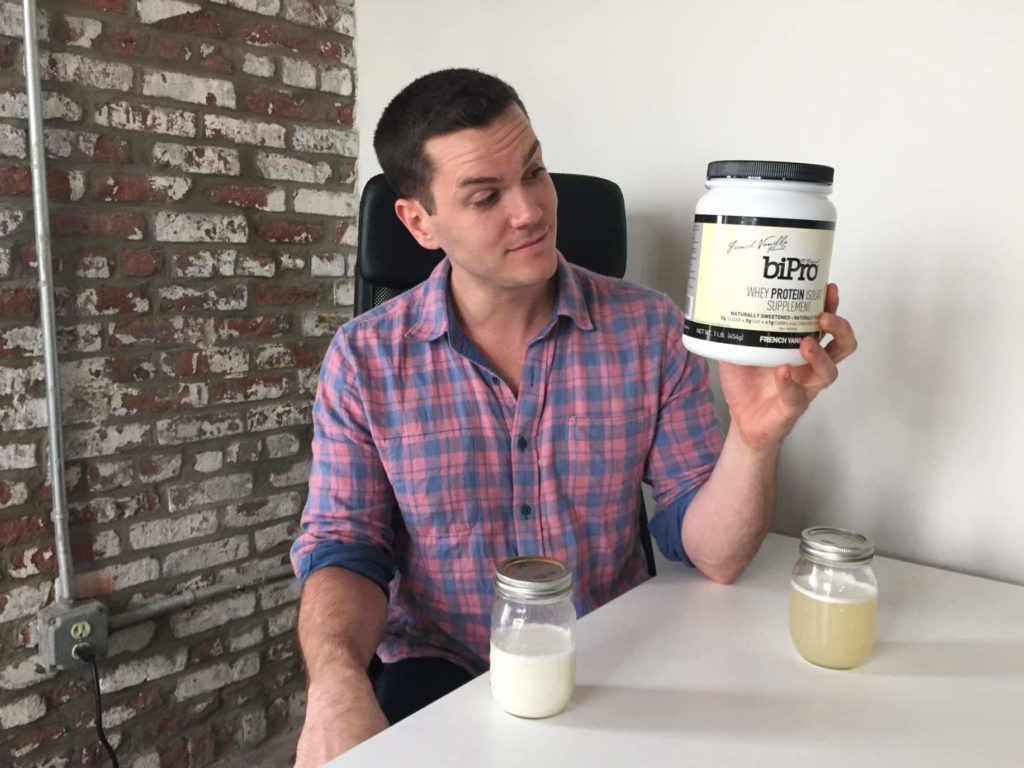 BiPro Whey Protein Isolate Price
You can pick up 1.1 pounds for $24, which is $1.33 per serving or 6.6c per gram of protein. Or you can grab a more standard 2-pound tub for $43, which comes to 5.2 cents per gram of protein.
That's not a bad price. BiPro is in an interesting space in the market between all-natural grass-fed whey and conventional whey, and the price follows suit: it's more expensive than a popular whey isolate like Isopure but cheaper than most grass-fed wheys, like NutraBio or Xwerks.
BiPro Whey Protein Isolate Taste
Mild. That's to be expected from a naturally-flavored vanilla whey, but there is such a thing as a strong vanilla flavor — Optimum Nutrition Gold Standard's Vanilla Ice Cream flavor comes to mind.
Don't expect BiPro to elevate the flavor of a shake or even a big bowl of oatmeal, but it's great in milk. In water, it brings nothing to the table.
Mixability
Not only does it mix remarkably well, but after mixing it with water I left the shake on my desk overnight. When I came back in the morning, it was still mixed — nothing had settled on the bottom of the jar. That's some next level mixability.
The Takeaway
BiPro is more expensive than mainstream proteins, but cheaper than a lot of the "all-natural" whey supplements. There's no soy, no fat, no carbs, no lactose, and no gum, so it will likely suit a wide variety of dietary restrictions. It doesn't have digestive enzymes, so it may not be suitable for people who have difficulty digesting whey isolate or lecithin, but for most people this is, relative to the competition, a well-priced and effective all-natural whey isolate.
Other Great Protein Powders Reviews
Related Best Protein Powders Content