Nutrabio is based in Middlesex, New Jersey, and the company has been around for about 20 years. They sell an impressive variety of health and fitness supplements like vitamins, minerals, protein, fat burners, and even apparel, but we wanted to try their grass-fed whey protein isolate. Here's what we learned about the chocolate flavor.
Shop Grass-Fed Whey HERE.
NutraBio Naturals Grass-Fed Whey Isolate Nutrition
One scoop contains 110 calories: 25 grams of protein and 2 grams of carbohydrates. There's no information about the fat content or the cholesterol content or the sugar content — it's probably zero, given this is a whey isolate, but I would have like more transparent labeling.
As far as micronutrients go, there's a solid dose of calcium with 15 percent of the recommended daily intake per scoop, and it's also relatively low in sodium with 4 percent of the RDI. With 10 percent of the RDI, it's also unusually high in magnesium.
[Check out our top whey protein picks]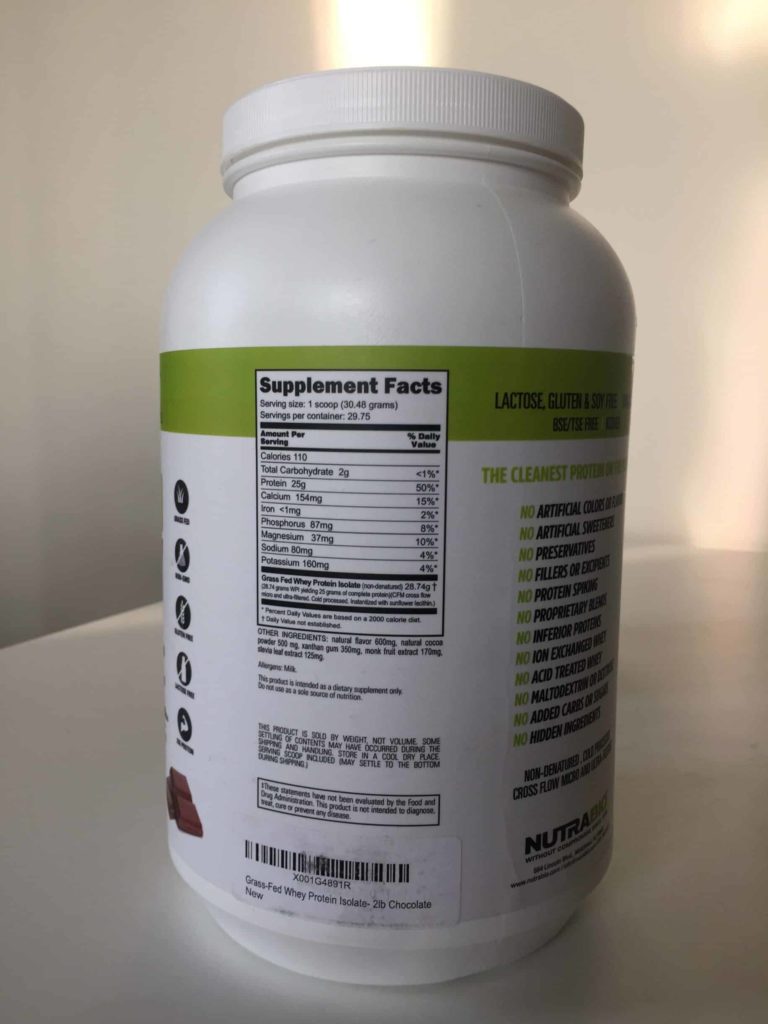 NutraBio Naturals Grass-Fed Whey Isolate Ingredients
The first ingredient, of course, is grass-fed whey isolate. That's whey that's been processed in a way that removes most of the fat and carbs.
Sunflower lecithin was added to improve mixability.
One thing I liked was that the rest of the ingredients are listed by their weight, which is extremely unusual in whey supplements: one scoop contains 600mg of "natural flavor," 500mg of natural cocoa powder, 350mg of xanthan gum, 170mg of monkfruit extract, and 125mg of stevia leaf extract.
NutraBio Naturals Grass-Fed Whey Isolate Benefits and Effectiveness
There are no artificial flavors, colors, sweeteners, or preservatives in this product. Some people might be glad to learn that it's also been cold-processed, meaning it wasn't heated during its production and the protein hasn't been denatured. There's likely not too much wrong with denatured protein — we denature it ourselves when we consume it — but there's nonetheless a market for people who prefer their whey to be cold-processed.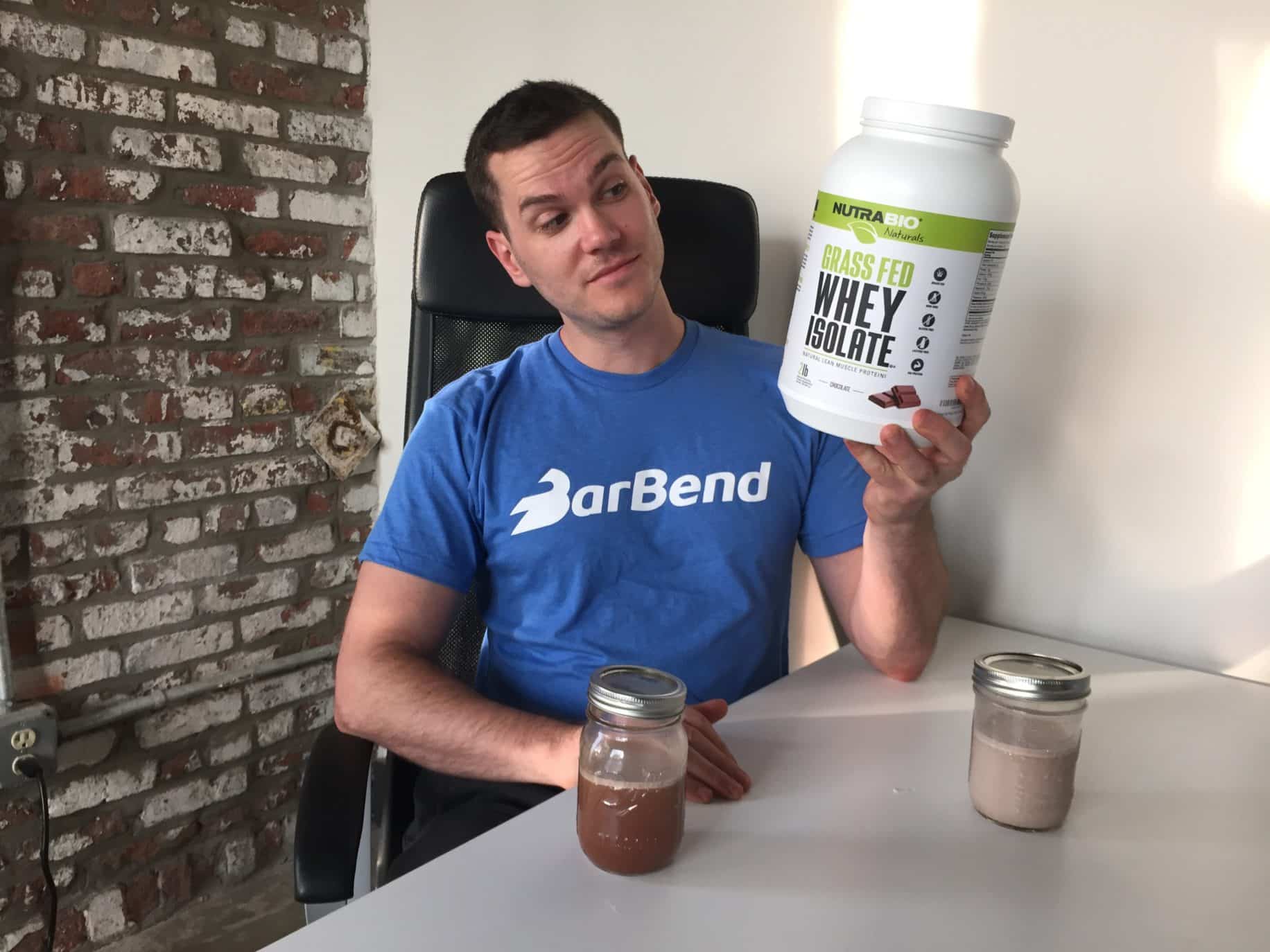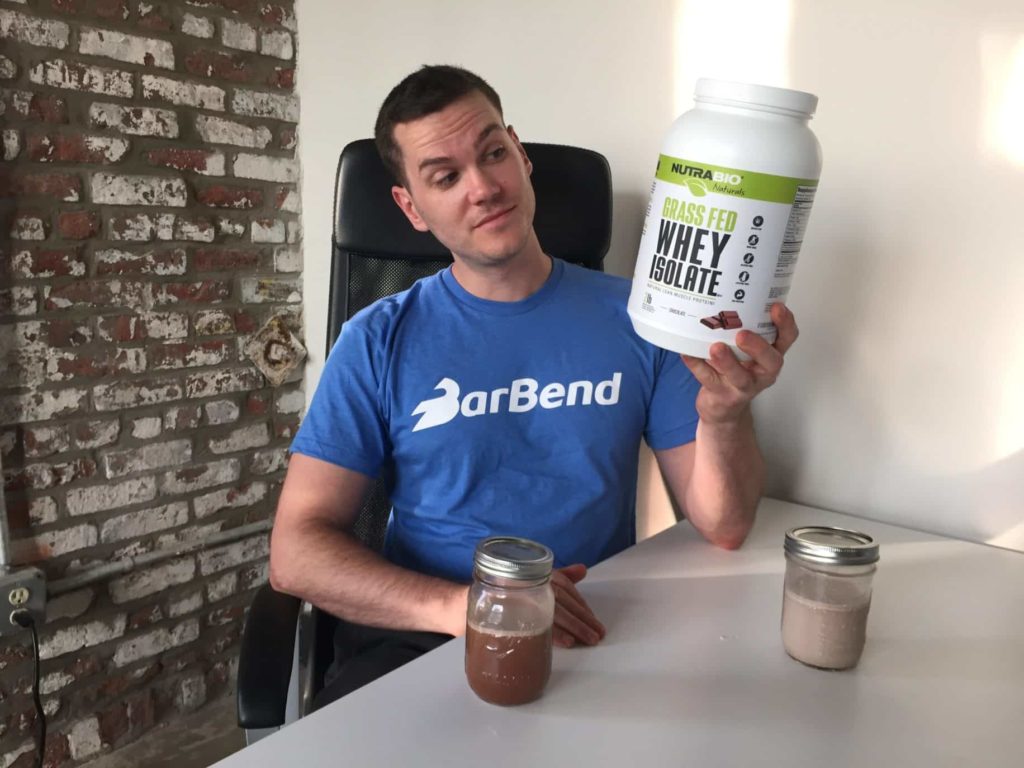 It's notable that it contains sunflower lecithin and not soy lecithin, which is much more common. Lecithin is simply included to improve mixability.
It's also worth pointing out that unlike a lot of "natural" protein powders, NutraBio has included monkfruit extract, a popular sweetener made from a melon that's also known as luo han guo.
There's also xanthan gum, a thickener and stabilizer that's usually derived from corn, soy, or wheat. A small percentage of people experience flatulence or indigestion when they consume xanthan gum, which is one reason why some supplement companies include digestive enzymes with their whey. NutraBio decided against including digestive enzymes so if your stomach is particularly sensitive to gums, this may not be for you.
NutraBio Naturals Grass-Fed Whey Price
Two pounds costs $50, and provides about 30 servings. That comes to $1.60 per serving or 6.6 cents per gram of protein.
That's pricy for a whey protein, but for a grass-fed whey protein, it's not so bad. It's about as much as the whey isolates from Jay Robb or Xwerks. It's cheaper than the grass=fed whey concentrates from SFH or Naked Nutrition, but it's more expensive than those from Legion and Muscle Feast. It's about middle of the road.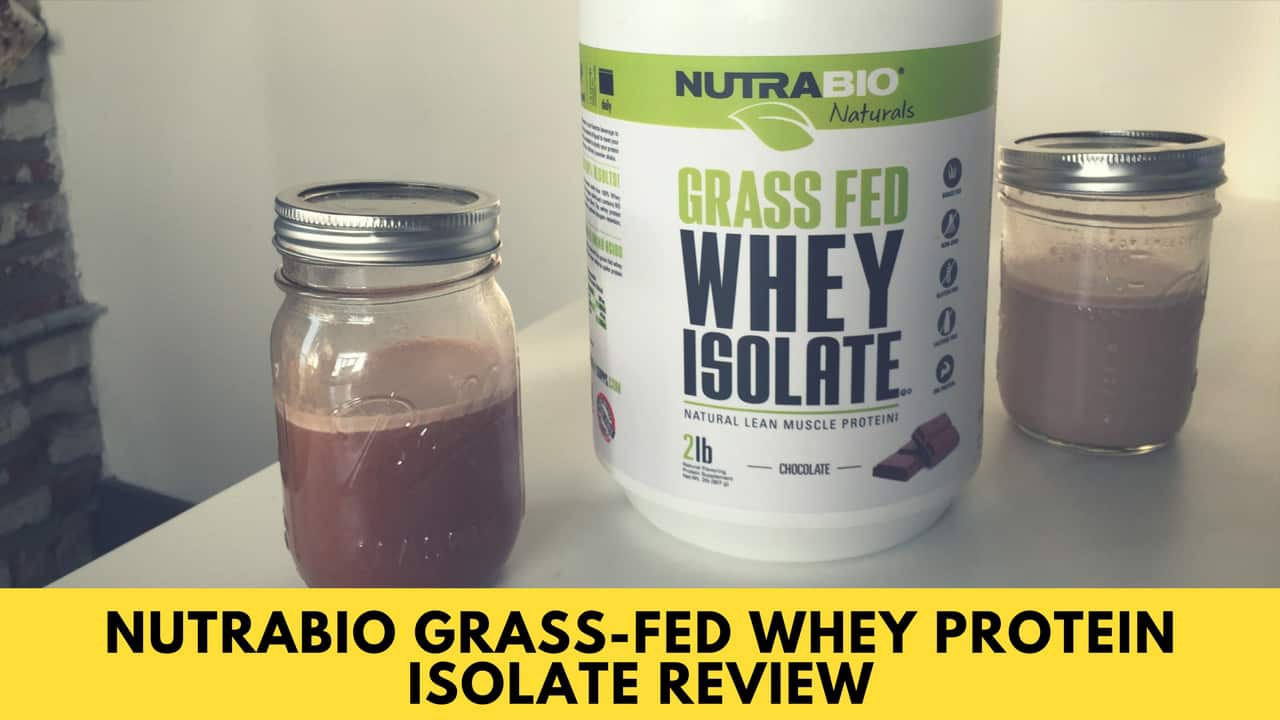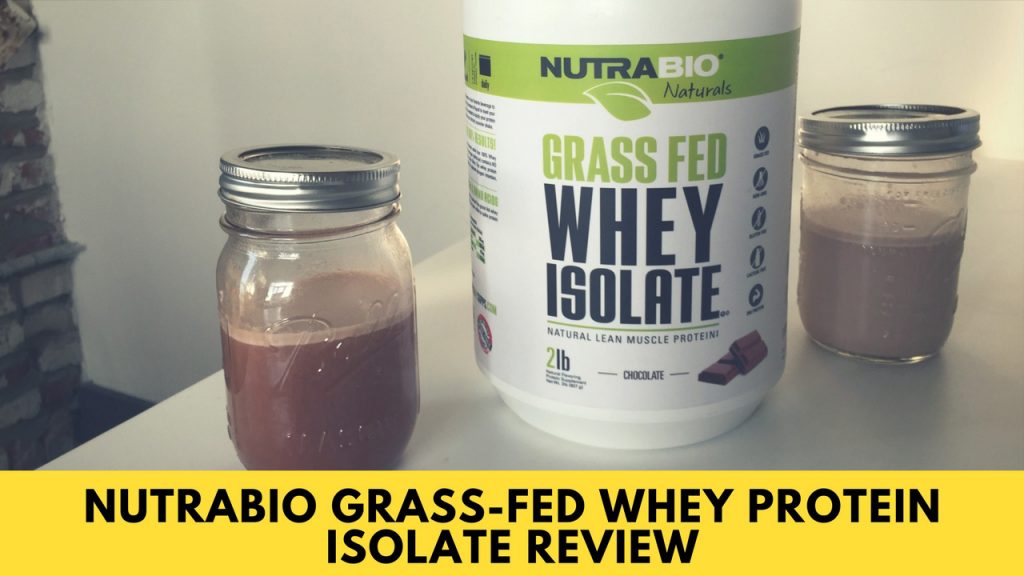 NutraBio Naturals Grass-Fed Whey Taste
I tried the chocolate flavor, which was pretty darn tasty. A lot of naturally-flavored whey doubles down on the cocoa to make an earthy, dark chocolate flavor. But NutraBio's product is surprisingly sweet and milky. It's excellent with milk and I'd say with water, it's above average. It's still watery and not that strong, but significantly sweeter than most of its naturally-flavored competitors.
Mixability
Given that it doesn't contain soy lecithin, I was expecting to find this to mix poorly. However, sunflower lecithin did the job well and while it doesn't dissolve into the water, it's not grainy as you drink it. It did a great job.
The Takeaway
For a product that's free from artificial sweeteners, this is well-priced and tasty to boot, a quality I attribute to the unusual combination of cocoa, stevia, and monkfruit. I would have liked a slightly more transparent label and perhaps some digestive enzymes, but if you don't have issues with gum you probably won't have issues with this product.
Other Great Protein Powders Reviews
Related Best Protein Powders Content