In our never ending fast paced world, it can be tough to find the time to go shopping for healthy ingredients to create nutritious meals. And while meal delivery companies are nice, they can take away from the art and love of cooking meals for oneself. Sun Basket is a meal company that aims to remedy this problem.
Sun Basket provides consumers a plethora of meal-type options that will include meals catered to one's specific needs. Unlike other companies that deliver meals pre-made, Sun Basket delivers the ingredients and instructions, so it's your responsibility to create the meal of your choosing. In this review, we broke down the in's and out's that come along with ordering Sun Basket meals.
What We Like About Sun Basket
Fun way to spice up healthy eating by providing all of the ingredients for you.
Save time with shopping and sourcing best organic ingredients.
Creative options that can help inspire personal future recipes. 
Save 50%
Sun Basket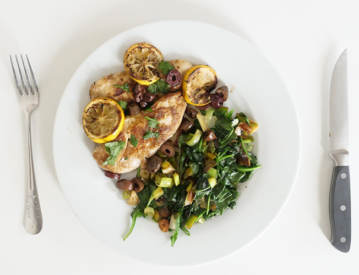 Organic and creative, Sun Basket has a rotating menu to help prevent the familiar "meal boredom" from which dieters can suffer. Get 50% off your first order with link below.
Taste
For our review, I chose to cook the Chicken Scallopini With Lemon Olive Sauce and Sauteed Greens. One thing to note before moving forward, you do cook your own meals, so I cooked the ingredients to my liking, which could lend itself to some bias opinions for taste on my end.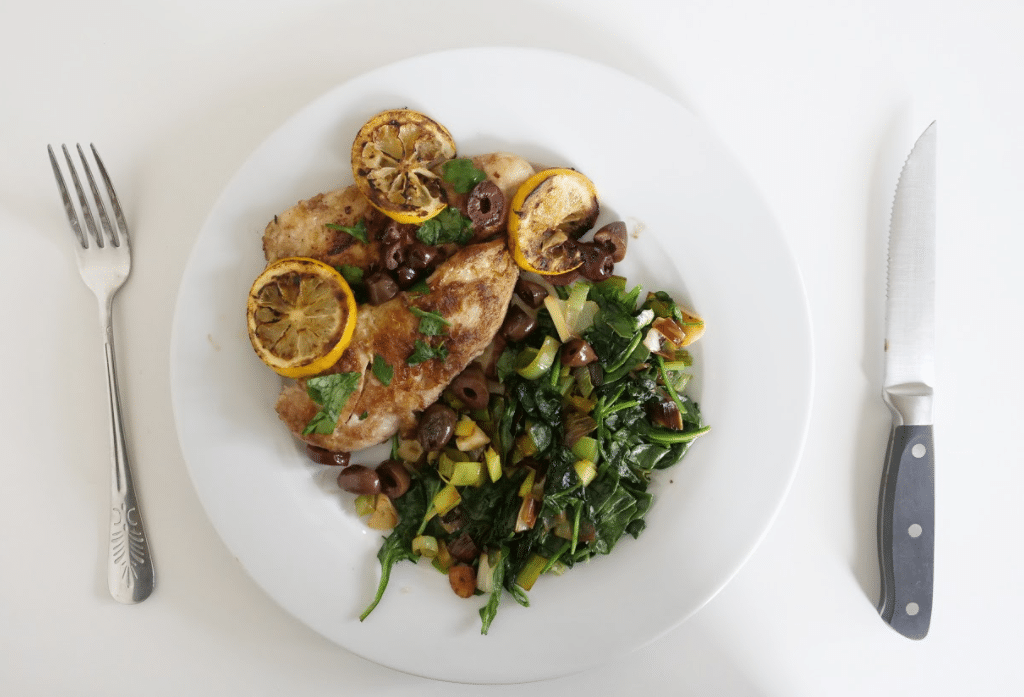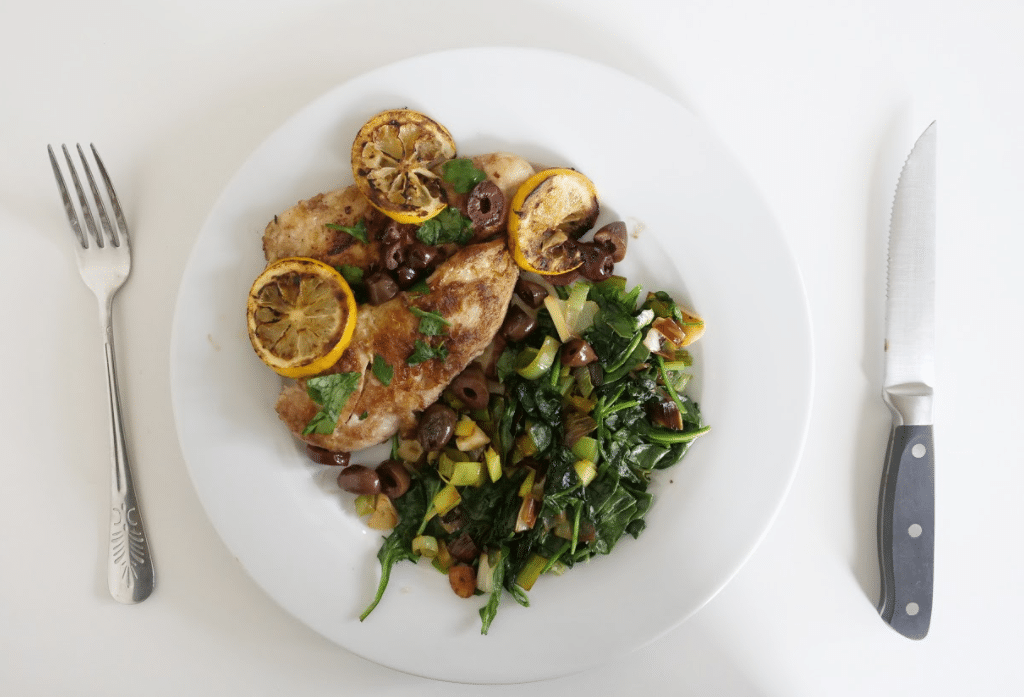 My favorite part of Sun Basket's taste for the meal I chose to cook was the unique flavors they add. I cook chicken and sautéed greens very often, but their meal included ingredients that I don't normally, or wouldn't think to add for that matter. For this reason, I liked the variety they provided with foods that I normally consumed; it kept things fresh. To provide additional context, their grilled chicken had a lemon olive sauce, which is something I wouldn't think to add on my own, so it almost tasted like a new meal to me.
I experienced the same thing with the sautéed greens. Normally, I'd sauté my greens with a little olive oil and maybe salt, then call it a day. Their recipe included the addition of leeks and garlic, which are two components I very rarely, if ever, use in my cooking. I liked how both of these complimented the greens and actually made the taste a little more vibrant.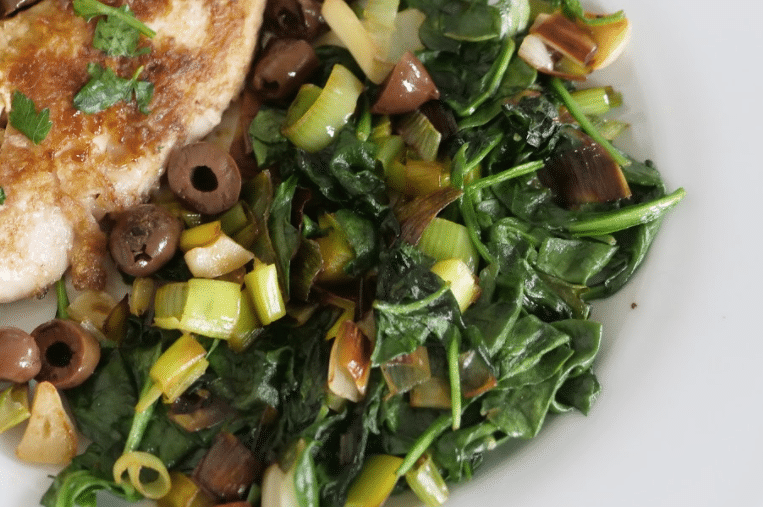 The only downfall I could potentially see with the taste of Sun Basket's meals is human error. For example, if you're brand new to cooking, then you may have a learning gap, which could cause some foods to not taste particularly good, but again, that will be on you as the cook.
Sun Basket Appearance
Similar to the taste, the appearance of your meals will come down to how you prepare them. The ingredients come in brown paper bags and are individually wrapped in their own plastic bags with labels, or in containers if it's a material that needs one (yogurt, sauces, etc.). The appearance of how their meals are delivered is pretty standard and I thought they were pretty neatly prepared.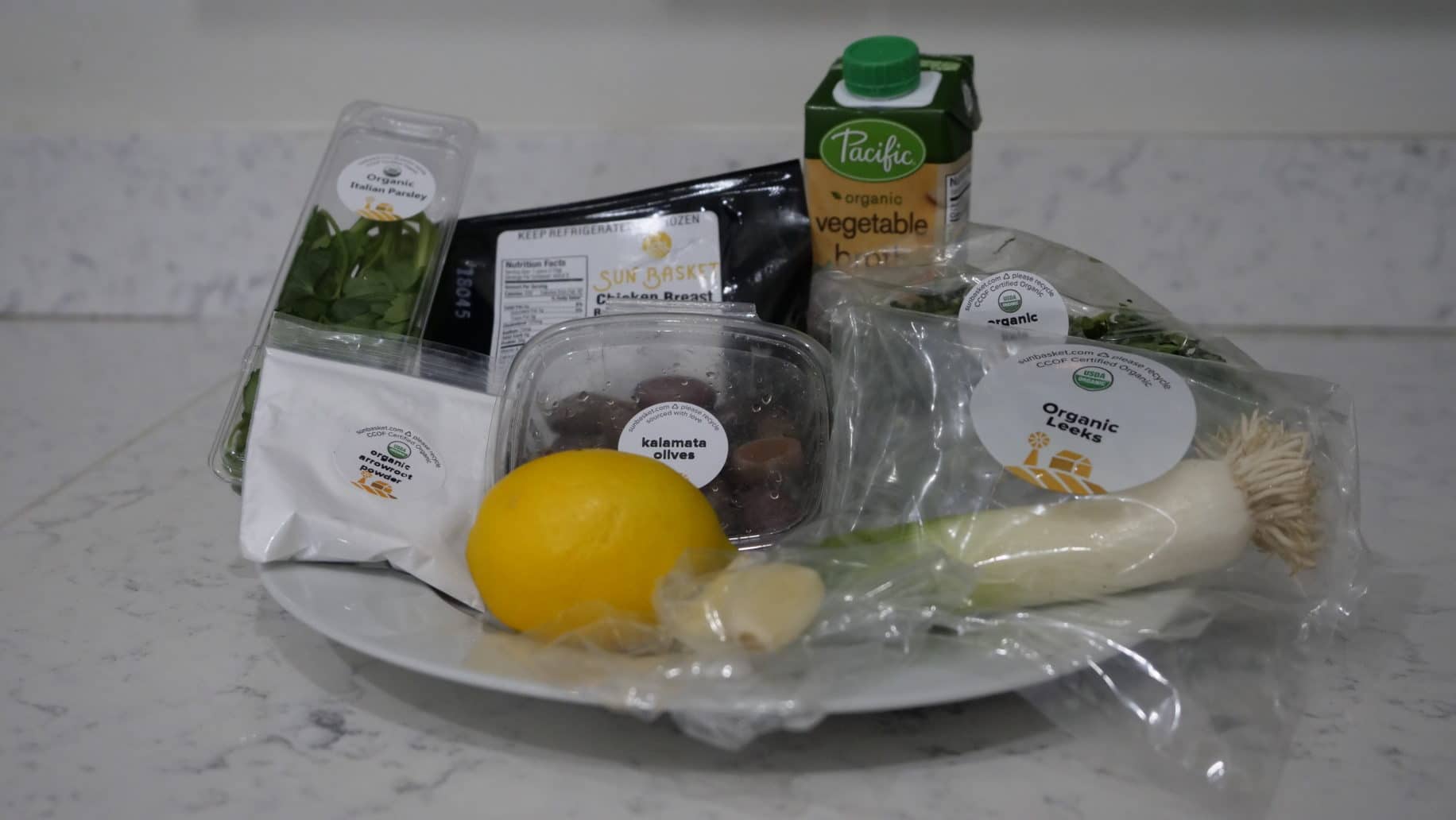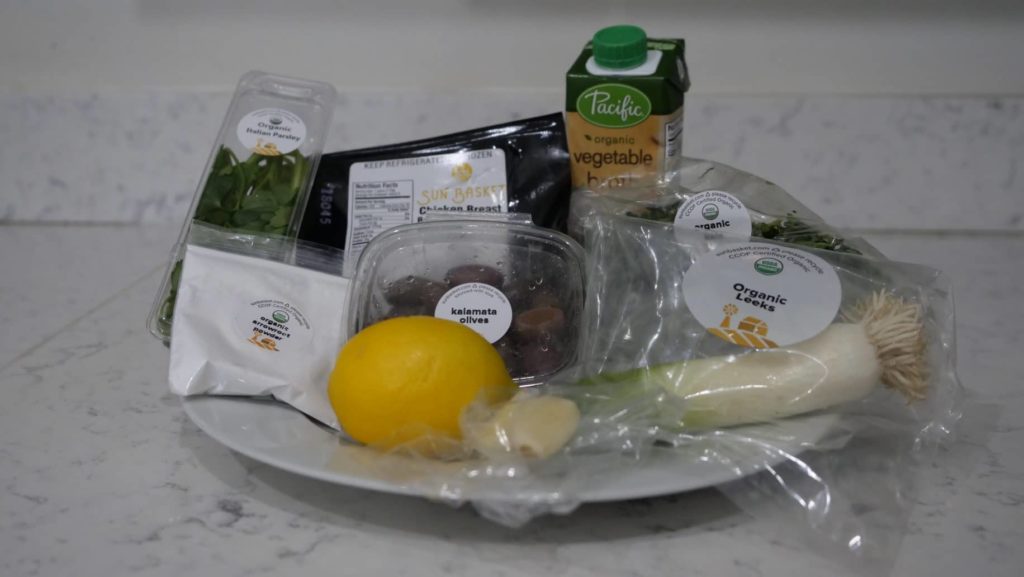 Now, moving back to how the meals physically appear. There's always going to be a little variance in how your meal looks compared to the meal featured in their weekly menu. My meal was, in my opinion, decent looking, but still fell a bit short of what their page highlighted. This all being said, it's hard to judge appearance as a stand alone category due to the variance in everyone's cooking abilities. In reality, you can make a meal look as neat or as messy as you'd like.
Sun Basket Nutrition
The nutrition on Sun Basket's meals was both a good and bad thing. It was good because every meal they feature is comprised of organic and locally sourced ingredients. The composition of their meal's nutrition will be slightly better than something with your average generic or mass market ingredients from many grocery stores. Another positive to their nutrition is that it's fairly consistent; they state that calorie ranges per meal will vary between 500-800. For many, that's consistent enough to maintain a weight oriented goal.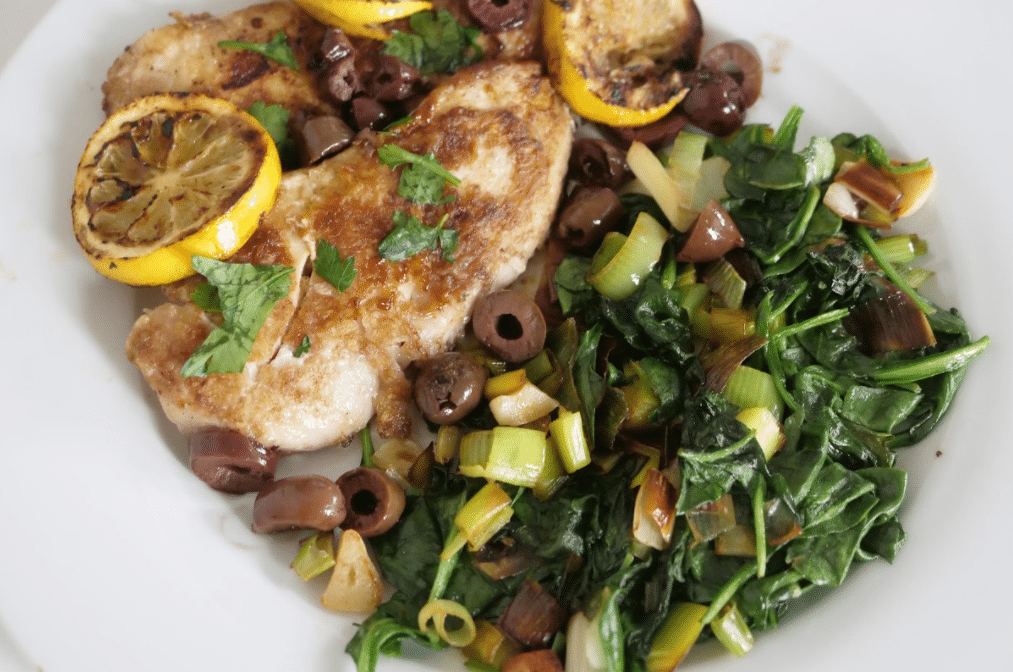 The downfalls of Sun Basket's nutrition come along with the variance. Yes, the calories are fairly consistent, but they're not incredibly similar if you really need to meet a specific goal. For example, the Chicken Scallopini meal I cooked had 430 calories, which was lower than what they said was in their ranges, and I chose this outlier for this reason. Next, the macronutrients will vary depending on the meal you're cooking, which could be a bit of an issue for the serious strength athlete. Some strength athletes will need more than Sun Basket's meals offer.
My suggestion: If you need to be incredibly accurate with your calories and macronutrients, then search the meals each week to find options that fit your needs. This will take a little while longer, but it's the best option for accuracy, and can certainly work within Sun Basket's existing options.
Sun Basket Calories
I touched upon this topic in the nutrition section, but Sun Basket's calories per meal are said to range between 500-800. From the meal we cooked, we saw there were a few outliers in the mix, but in general, the meals ran pretty consistent within the range Sun Basket has preset.
Sun Basket Price
When it comes to the pricing of Sun Basket's meal options, you'll have two to select from: The Classic Meal Plan and the Family Meal Plan. Within each of these categories you can select your weekly recipes (3 for Classic, or 2, 3, and 4 for Family), along with many servings you'd like each meal to be (Classic 2 or 4, or Family 4).
From here your meal total will be calculated on a per serving basis, so if you got three recipes a week with two servings per meal, then you'll be charged for six servings. Check out the consistent price per servings below.
| | |
| --- | --- |
| Meal Plan | Price Per Serving  |
| Classic | $11.99 |
| Family | $10.99 |
These meals are comparable to what you'd pay if you ate out in some urban and suburban settings, but they're slightly higher than what some people pay for groceries. Granted, the meals feature ingredients that are organic and locally sourced, and ordering Sun Basket circumvents the need to actually go shopping yourself. You're paying for convenience as well.
Is There a Free Trial?
For those searching around for a free Sun Basket trial, they currently don't offer a fully free trial. Although, they do have plenty of specials to knock down your first purchase, which include things like using an "influencer" code and referring friends. In addition, they do offer free shipping on your first week, so you can add that to any discount you find or use.
Convenience
The ordering process for Sun Basket is pretty easy. You'll select what type of meal category you'd like to eat in, then you can choose your recipes or have their chef choose. If you're pressed for time, then I'd recommend letting the service automatically choose. Since you select your category, then all of your meals will have a consistent theme to them, so you don't need to worry about having lack of control.
In addition, their meals are delivered on a weekly basis and you can skip a week or multiple weeks if you'd like with a few easy clicks. Personally, I'm a big fan of this because for those traveling often it can be a pain to go back, cancel, and reset up some services.
I thought Sun Basket did a good job at making ordering as easy as possible.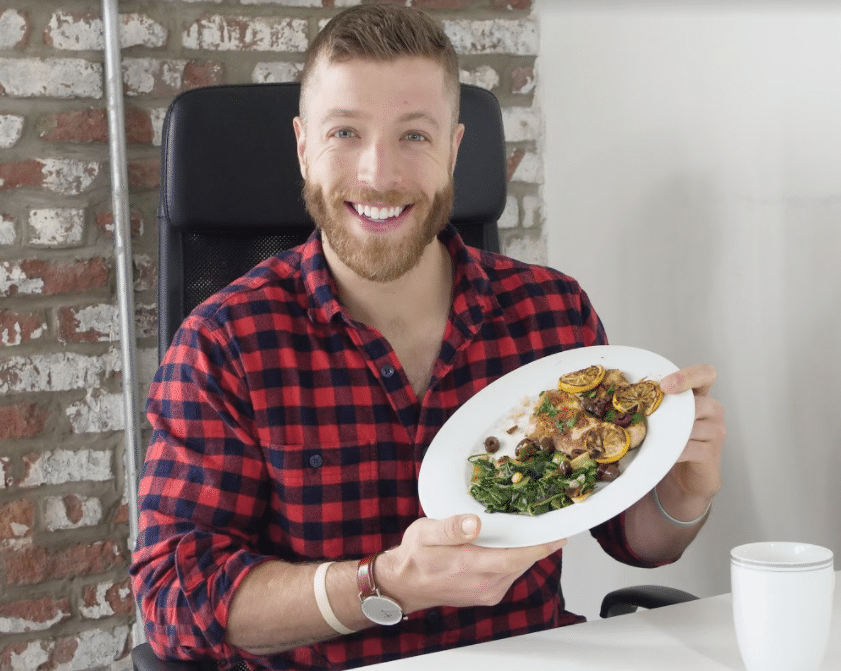 Is Sun Basket Vegetarian Friendly?
Vegetarians will be happy to know that Sun Basket offers vegetarian-focused meal plans in both their Classic and Family options. This is a nice touch because some meal delivery services don't offer this category. I also like that they use organic and locally sourced ingredients, which is a big positive for a veggie heavy and focused meal.
Customizability
When it comes to the customization of Sun Basket's meals, I thought they were both ups and downs. In terms of ups, their menu is ever changing, so it adds a lot of variety in your weekly meals. This opens up the floor to customizing which meals you'd like to eat and will help keep things fresh. For downs, if you're someone needing something consistent and like eating the same meal day-in and day-out, then you may not like the rotating menu.
Is Sun Basket Good for Weight Loss?
Yes and no. In terms of weight loss, consistently hitting your daily caloric goals will be the biggest factor in deciding your success with weight loss goals. I think Sun Basket could be used for weight loss if you structure meals according to your needs. For example, if a serving size is 800 calories and you need less, then you have the ability to eat half the meal. Although, the variance in caloric totals could be problematic for someone who doesn't know what to look for or how to scale their calories accordingly.
Final Word
At the end of the day, I was a big fan of Sun Basket's meal service. I thought they offered creative takes on popular diet categories (paleo, lean and clean, etc.) and give you the ingredients and knowledge to construct unique meals. In addition, I like that their foods can inspire creativity to your own normal cooking.
The main issue some might have with Sun Basket's service is how long it takes to cook each meal. If you're truly on-the-go and need something fast, then cooking a 40-minute meal may not be conducive to your lifestyle. But what they're providing is a meal service that brings convenience while maintaining the fun of cooking, which many people are looking for.
If you want to flex your cooking skills and make nutritious meals on a regular basis, then Sun Basket could be a good option for you.
[Click HERE to get 50% off your first order with Sun Basket.]