Optimum. Nutrition. Their Gold Standard Whey is the most popular protein powder on the face of the planet — see our review of Gold Standard here — and there are plenty of reasons why: it's cheap, it combines three kinds of whey, and it gets great ratings for purity and label accuracy from third party testing companies. What's the best Optimum Nutrition Gold Standard Whey flavor?
The question is complicated by the fact that it comes in dozens of flavors. Dozens. They include:
Banana Cream
Birthday Cake
Blueberry Cheese Cake
Cake Batter
Cake Donut
Chocolate Coconut
Chocolate Dipped Banana
Chocolate Malt
Chocolate Peanut Butter
Coffee
Double Rich Chocolate
Dulce de Leche
Extreme Milk Chocolate
French Vanilla Crème
Gingerbread
Key Lime Pie
Mocha Cappucchino
Peppermint Mocha
Rocky Road
Salted Caramel
Strawberries & Cream
Strawberry
Strawberry Banana
Unflavored
Vanilla
Vanilla Ice Cream
White Chocolate
If you're counting at home that's three strawberries, four cakes, and ten flavors with some kind of chocolate.
And we've tried them all.
One of the most common questions people ask us is What is the best Optimum Nutrition flavor?
It's not the weird ones, like Key Lime Pie or Peppermint Mocha.
And you know what? We're calling it: It's not Double Rich Chocolate. For many, it's the default flavor, but it's too darn mild. Fine in milk but very boring in water. The mark of a really good protein is one that tastes great with water, and that's why the best flavor — and the best chocolate flavor — is actually…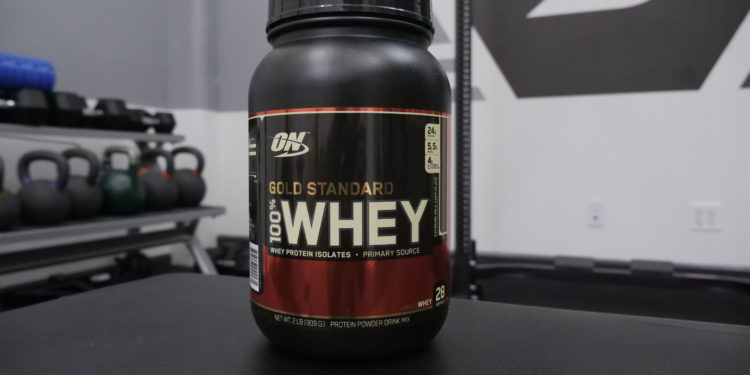 1. BEST OVERALL
Extreme Milk Chocolate
Extreme Milk Chocolate is the best flavor. Double Rich tastes like a spoonful of plain cocoa. Extreme Milk Chocolate is sweeter, richer, and tastes terrific with both water and with milk. Optimum Nutrition, relative to a lot of other protein powder companies, has a hard time coming up with flavors that taste good with water but they finally perfected their craft with Extreme Milk Chocolate. If chocolate is your flavor, look no further.
Optimum Nutrition Gold Standard Whey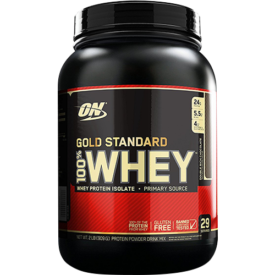 Optimum Nutrition Gold Standard Whey
The market's most popular whey lives up to its reputation as a solid all rounder with a huge variety of flavors to choose from.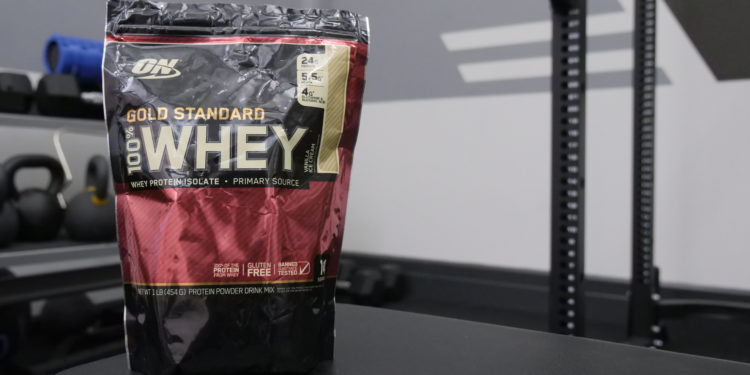 2. BEST VANILLA
Vanilla Ice Cream
There is more than one vanilla flavor at Optimum Nutrition. French Vanilla Crème is fine, I've worked my way through a tub of it and while I didn't hate it, once again, it's too mild. It does a decent job of flavoring your milk but Vanilla Ice Cream is a richer, more robust, and sweeter flavor that does indeed taste like melted down vanilla ice cream. I think we can all agree that's the best way to eat vanilla.
[Related: Our picks for the best whey protein powders on the market]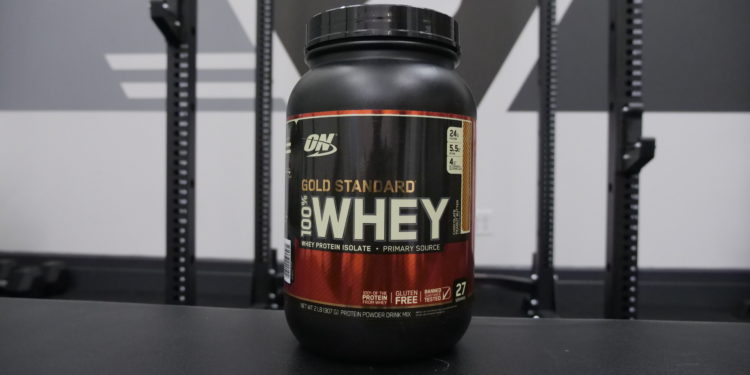 3. ALSO CONSIDER
Chocolate Peanut Butter
It's hard to go wrong with Chocolate Peanut Butter. When you mix it with milk, the chocolate comes to the forefront; if you're mixing with water, the peanuts save the drink from being too bland.
A favorite of our Fitness Editor Jake Boly, Optimum Nutrition's CPB flavor hits the perfect balance between the two flavors, If the chocolate part is too bland, the peanuts come to the rescue, and that's the case with Gold Standard's CPB flavor — nice and creamy in milk, and nice and roasted peanutty in water.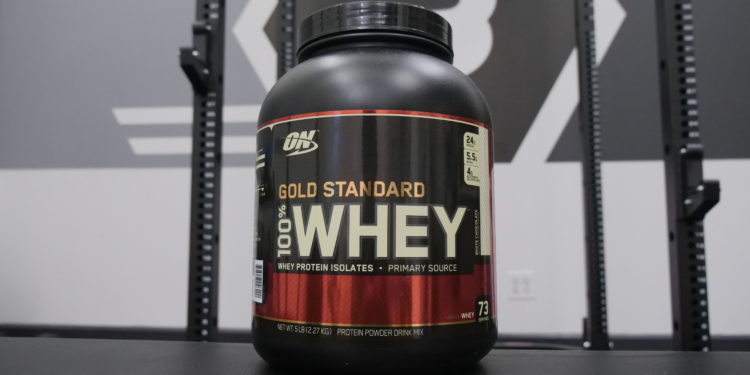 4. MOST UNDERRATED
White Chocolate
The thing with White Chocolate is that this flavor is a bit more expensive to produce, so it's only available in the larger 5-pound tubs. That means a lot of people overlook it, but we consider it the most underrated flavor.
Clearly, we have sweet teeth at BarBend so if you don't like sweeter snacks — or white chocolate in real life — then you won't be so crazy about this flavor. But it really is tasty, and the sweetness makes it especially useful for making big shakes with spinach, avocado, and other ingredients that need sweetening.
[Speaking of spinach shakes, watch us drink World Record holder Blaine Sumner's chicken and spinach shakes]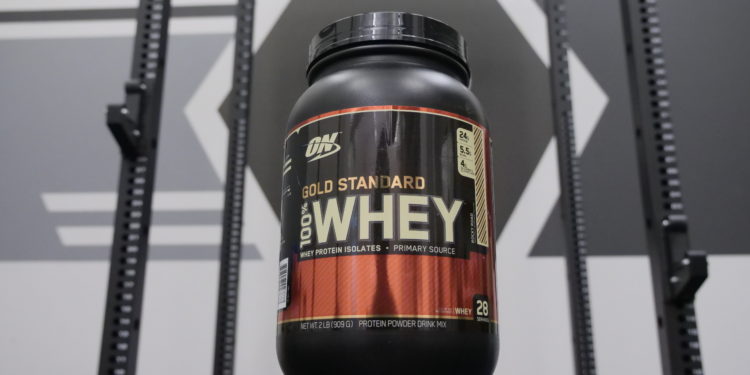 5. DARK HORSE
Rocky Road
This is the dark horse: the unexpected front runner, the one nobody saw coming. (Except for Jake Boly, who said it's his favorite.) Rocky Road, of course, is chocolate and marshmallows combined, and what Optimum Nutrition has done here is produce the flavor of chocolate with pink marshmallows — the ones that taste a bit like maraschino cherry. The outcome is a delightful chocolate-cherry flavor that manages to be compelling but not too strong or sweet.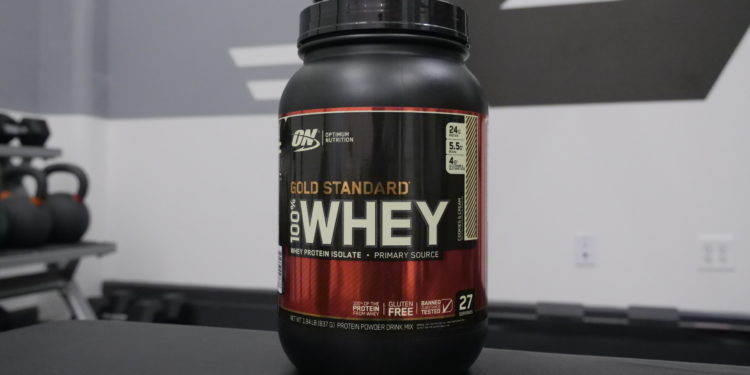 6. MOST CONTROVERSIAL
Cookies & Cream
No matter where you look for advice about protein powder flavors (Reddit), you'll hear myriad opinions about Cookies & Cream. Practically every company tries their hand at it and a lot of them fail, producing bizarrely salty, chocolate-vanilla combinations that just don't work.
Optimum Nutrition's Gold Standard Casein is guilty of this with their attempt, but the Gold Standard Whey retooled their formulation a couple of years back to make a pretty good pick.
Everyone at the BarBend office has tried this one, and the result has been about 50 percent loving it, 50 percent hating it. Try it if you like to gamble.
Wrapping Up
This took a whole lot of time and testing and tasting and anabolism to get right, but we're confident in this list of the best and most underrated Gold Standard flavors. Which is your favorite? Let us know in the comments below.
Frequently Asked Questions
Which flavor of Optimum Nutrition Gold Standard is the best?
We tried 'em all and decided that Extreme Milk Chocolate is the best flavor — it's a crowd pleaser, it's robust, and it tastes great with water. For those more inclined toward vanilla, Vanilla Ice Cream is the best option. It actually tastes a lot like melted ice cream, and again, tastes great with water.
What is Gold Standard whey?
It's the most popular whey protein on the market. Made by Optimum Nutrition, it comes in dozens of flavors and is primarily a blend of three types of whey, with some artificial flavors and sweeteners plus some digestive enzymes, which may help to improve absorption.
Does Gold Standard Whey have artificial ingredients?
Yes, it contains artificial flavors and sweeteners. The sweeteners are sucralose (a.k.a. Splenda®) and/or acesulfame potassium (a.k.a. Ace K), depending on the flavor. However, the company has a line of "natural whey" in Chocolate, Strawberry, and Vanilla flavors.
Is Gold Standard Whey good for weight loss?
If weight loss is your goal, you need to stay in a calorie deficit. While Gold Standard Whey does have calories, protein is much more filling than processed grains and sugary candy. If your choice is something like 100 calories of a protein bar or 100 calories of Gold Standard Whey, the whey will do a better job of sating your appetite. In this regard, it may be a useful product for weight loss — increasing protein intake is usually recommended for those looking to eat less overall.