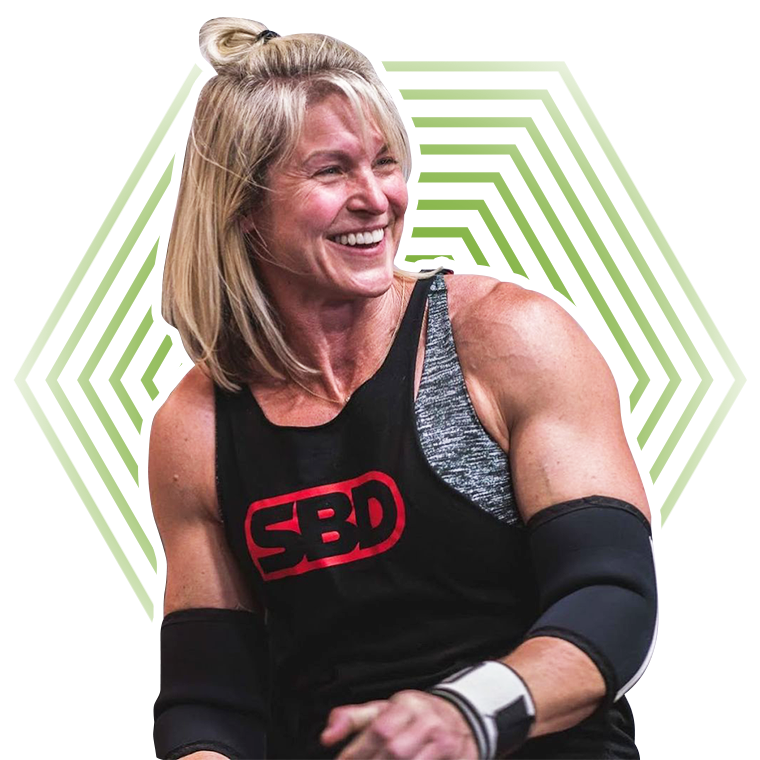 The most prolific presser in women's powerlifting, Jen Thompson has racked up 11 wins at the International Powerlifting Federation World Classic Bench Press Championships. She's also bench-pressed 149.6 kilograms raw at around 68 kilograms and is an International Powerlifting Federation Hall of Fame Inductee.
But even champions hit hard times. A few years ago, Thompson tore her obturator and broke her pelvis. The 47-year-old recovered, then trained, and, in December of 2020, stepped back on the platform to put on a powerlifting clinic. In the 63-kilogram class, Thompson lifted a total of 478.5 kilograms with a 144-kilogram squat, a 143.5-kilogram bench press, and a 190-kilogram deadlift.
Notably, Thompson helped organize the Lift Together charity event — a weekend-long virtual powerlifting seminar streamed over Twitch on Sept. 17-20, 2020. All of the proceeds ($27,410 in total) went to the American Foundation for Suicide Prevention and The Equity Alliance.
With more world championship wins than you can count on two hands to her name, Thompson could have easily called it quits to pursue other avenues. Instead, she saddled up and proved that hard work never goes out of style.