Powerlifting can be a game of attrition. Without the right program, you may be predisposed to overuse, aches and pains, and even boredom. Brandon Lilly's "Cube Method" was designed to reinvigorate your powerlifting training. It will help you smash plateaus and, in all likelihood, keep you from succumbing to those same pitfalls.
There is more than one way to get strong. You will likely practice many different programs and styles throughout your quest to add pounds to the bar. The Cube Method brings many different themes together into one cohesive program — scratching several itches while driving towards the singular goal of hitting personal records on the platform.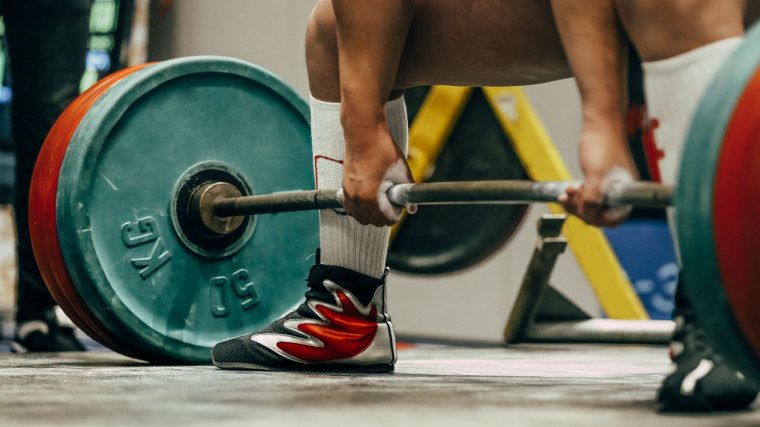 Here is Brandon Lilly's Cube Method, explained and unpacked.
The Cube Method, Explained
Program Overview
The Cube Method fastens together the major supporting pillars of getting strong — explosive work, heavy strength work, and repetition work. If you dive into many of the most successful strength training programs, you will inevitably find these three styles of lifting are present.
The Main Lifts
In addition to working on the veritable "Big Three," the program will also allow for a recovery or bodybuilding day to complement the other three workouts per week, thus completing the proverbial cube.
Given that the Cube Method is a powerlifting-centered program, the squat, bench press, and deadlift will be the focal point of three workouts per week, with the final day addressing any weak points you may identify along the way.
The Periodization
Even if the primary movements of the Cube are static, you won't perform them the same way week over week. Instead, each lift will rotate through an explosive, heavy strength, or high-repetition style of programming to make sure you aren't overwhelmed by too much of the same stimulus.
The Intent
A clear description of what each day of the Cube entails can help you get the most out of each session.
The heavy strength day is reminiscent of a tried and true powerlifting session. Your sets and repetitions will contain heavier loads and fewer reps — really focus on treating each repetition like it's a competitive attempt.
The high-repetition day combines strength training and muscle-building by lowering the overall load on the bar, but increasing the repetitions performed. You're still trying to complete each repetition with the cleanest technique possible here, but the intent is to build more muscle and develop your technique through high-volume practice.
Finally, the explosive day emphasizes force development. You want to accelerate the bar to the best of your ability without losing position or flying off the bench (or platform). The low loads enable you to move quickly; the better you get here, the more explosively you'll perform on the other days.
The bodybuilding day should, ideally, contain limited barbell work. You'll be targeting specific muscle groups with the intent to close any gaps in your physique that might impact your strength performance. Choose 3-4 movements and hit them each with some high-quality sets to near failure.
The Load
Each training session assigns your weights based upon a prescribed percentage of your 1-repetition maximum (1RM). The explosive day will be in the ballpark of 60 percent 1RM, high-repetition day will land anywhere between 70-80 percent 1RM, and the heavy strength day between 80-90 percent+ 1RM.
Sample Cube Method Mesocycle
A mesocycle is a multi-week approach to organizing training — oftentimes viewed in 4-week "blocks". Structuring training using a mesocycle allows you to plan for progressions in advance, organizing your efforts such that each lift gets a proper stimulus and time to recover.
The idea is to allow each exercise you've chosen to progress individually and synergize with the program overall — once things start to clearly taper off (usually within 2-4 mesocycles) you can start to consider moving things around again.
A 4-week mesocycle of the Cube Method might look like this:
Week 1: Heavy Strength Day (Squat), Explosive Day (Bench Press), Repetition Day (Deadlift), Bodybuilding Day
Week 2: Explosive Day (Squat), Repetition Day (Bench Press), Heavy Strength Day (Deadlift), Bodybuilding Day
Week 3: Repetition Day (Squat), Heavy Strength Day (Bench Press), Explosive Day (Deadlift), Bodybuilding Day
Week 4: Restart the cycle with an increased training max.
Note: Once you reach week 4, restart the cycle with an increased training max. A training max is usually 90 percent of your predicted 1-repetition maximum (1RM) for any exercise. You can accomplish this by adding 10-20 pounds to your bench press predicted 1RM or 20-40 pounds to your squat or deadlift predicted 1RM.
You can get a more detailed look of The Cube Method spreadsheet here.
Why It Works
The Cube Method has been a popular training program for years and began with a strong proof of concept by helping its creator perform exceptionally well in competition. It is reliable due to its use of periodization, attacking weak points, and overall ability to prevent training staleness.
Periodization
If you're going to get strong, periodization will be the best route for you to take. Periodization involves the structured manipulation of training variables such as training intensity or volume, and helps you facilitate progress without overdoing it.
Many lifters will make significant progress early before hitting a hard plateau, which can only be conquered by taking on a more structured approach to training. The Cube Method provides this structure.
Attacks Weak Points
If you want to improve your powerlifting game, you must readily identify and attack weak points. This can involve developing traits such as explosivity or technique, or by simply building more muscle in certain areas.
Between the rotating approach of heavy strength, explosive, and repetition days (in combination with customized bodybuilding days), the Cube Method provides a safeguard against developing weak points and the capacity to smash them all at once.
Prevents Staleness
One of the most pervasive reasons why plateaus in strength development arise is the literal time it takes to see progress. Getting truly strong takes a long time — competitive powerlifter or not.
It's a game of stringing together the highest amount of successful training blocks without getting injured or, especially, bored. The Cube helps address these potential pitfalls by constantly diversifying its workouts so you never fall into a rut.
What You'll Need
Although most powerlifting programs can be accomplished with a fairly bare bones setup, there are still a handful of essentials you'll need. Barbells, dumbbells, and a proper rig to lift from are the meat and potatoes, but an often-overlooked benefit of the Cube is that it can also be performed fairly successfully in a commercial gym.
Barbells
The squat, bench press, and deadlift are all performed using a barbell. While you can definitely get strong using other implements, the Cube is a powerlifting program first and foremost. With that in mind, you will need access to the tools of the trade. A good barbell is a must-have for this program.
Dumbbells
Many of the best accessories for powerlifting are performed with dumbbells. They are also very versatile for most body types and goals. So, second on the list of "essentials" should be a wide array of dumbbells.
A Squat Rack and a Bench
The squat requires a squat stand or rack, unless you intend to also power clean the bar from the floor before placing it on your back. The bench press will also need a proper bench station. Luckily, a good combination rack can fit the bill for both lifts — but make sure you're set up right to emulate competition settings as much as possible. A good deadlift platform wouldn't hurt either.
A Commercial Gym
As an honorable mention (although not a requirement), a commercial gym can be quite helpful for the Cube Method. While many powerlifting programs are best suited for more performance-oriented facilities, the Cube can be completed within a commercial gym where you can also take advantage of all machines and cables for accessory work.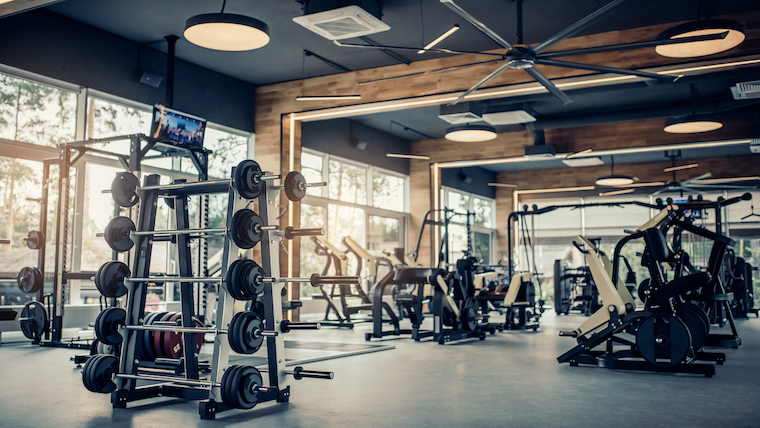 A worthwhile consideration if you're looking to really lean into the longevity and individuality of the program.
Tips for Running The Cube Method
The Cube Method will require some experience in the powerlifts and the ability to leverage the right exercises to boost your progress. You'll also need to plan for structured training sessions to get the most out of your experience.
Practice the Powerlifts
The squat, bench press, and deadlift will be the highlight of your training — but they are also skill-based exercises. With that in mind, you may encounter some skill based plateaus if you have never performed the exercises themselves.
If the main intent is to leverage the program to get absolutely stronger, spending time under your belt to dial in your technique ahead of starting is a great idea. Practicing the main lifts and variations as a preparatory mesocycle is a great idea here.
Survey Your Equipment Options
Many powerlifting programs require you to perform specific accessory or supplemental exercises designed to complement your main barbell work. It is extremely helpful to take stock of what equipment is available to you before starting the program so you can get an idea of what exercises you might be able to perform to help boost your performance.
Choosing the right accessory movements (with the best equipment) can make all the difference in the world when you unrack your bar for a max-effort attempt.
Schedule Your Training
Powerlifting programs can run long because they rely on significant rest periods and warm-up protocols. When you start The Cube, it would be helpful to set aside a good two hours to guarantee you can complete everything you need without feeling rushed.
Each workout will take a different amount of time, but if you want a high-quality and productive training session, you should give yourself plenty of room to breathe.
Who Should Do Brandon Lilly's Cube Method
The Cube is ideal for lifters that like to train with a lot of variation. A powerlifter will specifically benefit from latching onto the Cube Method, but so will chronic over-analyzers. Like all good programs, the Cube takes a lot of the guesswork out of the equation.
Concurrent Trainers
Concurrent training is the process of training multiple attributes or styles at the same time — sometimes even within the same workout. The pursuit of multiple traits such as explosivity, raw strength, and hypertrophy can be fulfilled by the Cube Method because it is structured specifically to provide hearty amounts of variation.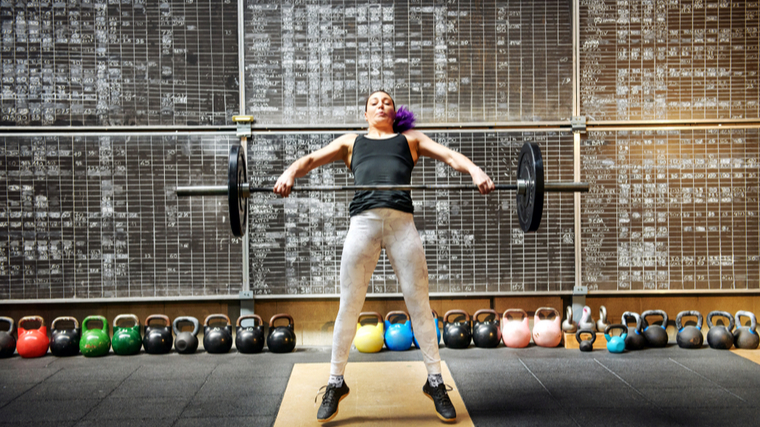 While your cardio may be entirely different (although don't discount the benefits of a hard strength training program on your cardio gains), you can certainly work on many different dimensions of athleticism with the Cube.
Over-Analyzers
The last thing you'll want to be stricken by during your lifting career is paralysis by analysis. Painstakingly combing through every perceivable detail of your program, execution, and recovery can be a mind-numbing experience; that's where The Cube really shines.
Due to the principles that it was founded upon, and the fact that the entire program is available as a pre-made spreadsheet, you can fully outsource your brain on this one and let the program do the thinking for you.
Powerlifters
Without question, powerlifters will benefit from The Cube. Although the program works fine for general strength enthusiasts, the squat, bench press, and deadlift are the central focus of the program. If you're a powerlifter looking to boost your Total, this one's for you.
Who Shouldn't Do Brandon Lilly's Cube Method
While the Cube Method is a solid program, it doesn't suit everyone; or every goal. If you're a beginner, a chronic program-hopper, or a bodybuilder, there may be better choices out there for you.
Beginners
Although getting strong has no prerequisites, some of the powerlifts and requirements of The Cube do. Training each of the main barbells lifts through heavy strength, explosive, and repetition loading schemes and with refined technique will be much easier if you have previous experience in the weight room.
Until you're able to keep your positioning and execution dialed in on a consistent basis, focus first on practicing the skills of powerlifting before diving headfirst into the Cube.
Program Hoppers
Strength training requires commitment. Not only does physical adaptation take longer and longer as your gym career goes on, but the power lifts are very skill-intensive.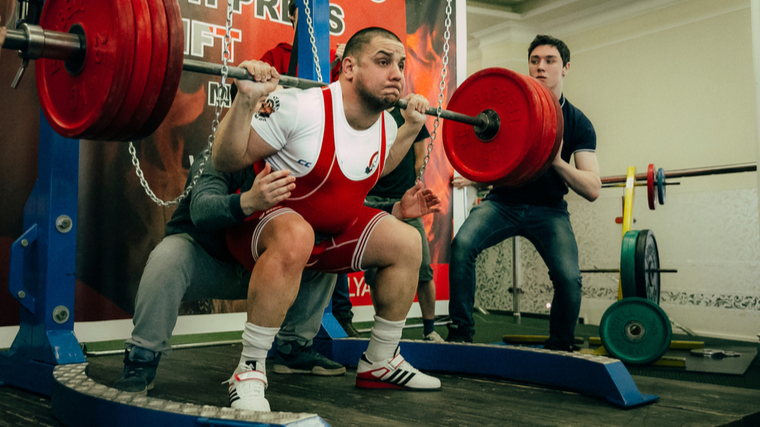 Dedicating yourself to a program such as the Cube for a long period of time is one of the best ways to assure the results you're looking for. Program hopping every few weeks won't suffice if you're going to start the Cube. Be prepared for the long haul here.
Bodybuilders
Although the Cube does incorporate some bodybuilding work, it is still a program centered around getting absolutely strong in the Big Three. You can certainly build a solid foundation of mass, but if your main purpose is to grow as much muscle as possible, there are better programs out there.
Three-Dimensional Gains
If you're a lifter that enjoys a little bit of variety but is definitely looking to get strong, this is the program for you. While powerlifting is the central focus, everyone can benefit from getting stronger in the bench, squat, and pull. The Cube accounts for the staleness or boredom that often plague strength enthusiasts.
Get your healthy dose of explosive, strength, and repetition work — with a bit of added bodybuilding to boot. Whether you have your own home rig to train in or like to go hard at your local commercial gym, the Cube Method is right up your alley.
Featured Image: sportpoint / Shutterstock