Chugging a glass of green vegetable powder isn't always pleasant, but it may be one of the most effective ways to enhance your vitamin and nutrient intake. Greens powders are often made of dried leafy greens and other vegetables, grasses, fruits, herbs, seaweed, and sometimes even probiotics and digestive enzymes. But before you trade in your multivitamin for greens powders, you should ask yourself a couple of questions. Namely, are greens powders worth the money? And if they are, then which greens powder is the best for me?
After testing dozens of the best-selling greens supplement brands (as well as the underdogs that maybe don't sell as well as they should), we've determined which of them are worth your money and which are about as effective as drinking soil. In addition to a list of the best greens powders, we explain their benefits and how they might affect your daily nutrition.
Best Greens Powders
Editor's note: The content on BarBend is meant to be informative in nature, but it should not be taken as medical advice. The opinions and articles on this site are not intended for the diagnosis, prevention, and/or treatment of health problems. It's always a good idea to talk to your doctor before beginning a new fitness, nutritional, and/or supplement routine.
Best Greens Powder Video Review
Get a closer look at our experience with our top picks for greens powders in our video review, done by BarBend's one and only Nutrition Editor, Nick English.
Best Greens Powder Overall
To pick the best greens powder overall, we considered several factors: micronutrients, phytonutrients, adaptogens, and ingredients for digestive health.
Athletic Greens AG1
Athletic Greens is a nutrient powerhouse. One serving provides 700 percent of your daily Vitamin C, and 100 percent or more of most B vitamins (including B12), K2, and zinc. It also has the antioxidants of twelve servings of vegetables, 7.2 billion probiotic bacteria, digestive enzymes, adaptogens, and even ingredients linked to mental health, like Rhodiola Rosea and ashwagandha. The downside, though, is that a lot of those ingredients are wrapped up in blends, so you don't really know the exact proportions of what you're getting.
Who Should Buy Athletic Greens AG1
People who like greens powders for the digestive benefits: The probiotic bacteria and digestive enzymes in this formulation have some interesting links.
Those who take greens for their antioxidant content. There's a huge variety of ingredients known for their antioxidant content here, such as spirulina, wheatgrass juice powder, and chlorella.
Customers in the market for adaptogens that might help with stress levels. The Rhodiola Rosea and ashwagandha, in particular, are often used for this.
Athletes — Athletic Greens is NSF Certified for Sport®, meaning it contains what it says it contains and has been tested to be free of banned substances.
Who Shouldn't Buy Athletic Greens AG1
Those who prioritize transparency: Many of the ingredients are in proprietary blends, making it tough to know the exact amount of each component you're consuming.
Those looking for inexpensive greens. This one is pretty pricey, though it's worth noting the cost drops if you sign up for a monthly subscription.
We've tried dozens of greens supplements, and Athletic Greens ticks the most boxes, consisting of a huge variety of healthful ingredients that may affect the body in myriad beneficial ways.
Best Tasting Greens Powder
It's no secret that many greens powders taste…earthy. And if you hate the taste, you're never going to drink the stuff. This pick, however, has a sweet taste, masking the greens flavor almost entirely.
Athletic Greens AG1
We thought Athletic Greens tasted the best of all the powders we tried. It leans on stevia and adds flavorings like pineapple, papaya, carrot, and cherry powder to produce an actually enjoyable drink. We found ourselves sipping and savoring it, which isn't something we've been able to say about some of its competitors. Plus, it provides twelve servings of vegetables, 7.2 billion probiotic bacteria, digestive enzymes, adaptogens, and ingredients linked to mental health, like Rhodiola Rosea and ashwagandha to boot.
Who Should Buy Athletic Greens AG1
Anyone tired of opening up a greens powder to find a product that tastes like dirt.
Those who want a well-rounded greens supplement. It doesn't just taste great. Athletic Greens is full of vitamins, probiotics, and adaptogens.
If you prefer taking your greens in the morning, Athletic Greens is best on an empty stomach, so this product could work for you.
Who Should Buy Athletic Greens AG1
If you object to the natural sweetener stevia, you'll want to pass.
Regardless of your adherence to flavor as a virtue, anyone wanting an inexpensive greens powder may be disappointed by the price.
With tropical notes that taste like a creamy fruit punch, don't look past Athletic Greens if you want a tasty and effective green drink.
Best Greens Powder for Fiber
Fiber can help with digestion and help you feel fuller for longer. This pick offers more fiber than what's found in your standard greens powder.
Transparent Labs Prebiotic Greens
In addition to four grams of fiber, which is four times more than some other brands, Transparent Labs also contains three grams each of spirulina, broken cell chlorella, acacia fiber, and green banana flour, plus a gram each of artichoke fiber and chicory root. These sea greens are extremely dense chlorophyll sources, which have helpful links to managing appetite and reducing body weight. (1)(2) The prebiotic fiber here may improve your gut microbiome, which may also help with weight management. What's nice is this modest label is extremely transparent, and every ingredient is listed with the exact amounts.
Who Should Buy Transparent Labs Prebiotic Greens
People who want a greens powder with more fiber to help with satiety.
Folks who want to buy a greens powder that lists each ingredient in the full dose, as opposed to a blend.
Buyers who want a supplement with ingredients linked to improved digestion will appreciate the prebiotic fiber in this product.
Who Shouldn't Buy Transparent Labs Prebiotic Greens
If you're looking for a bunch of micronutrients and adaptogens with your greens, this isn't the product. Prebiotic Greens has a short, simple ingredients list that focuses on antioxidants and chlorophyll.
Folks who don't mind blends may be able to find a cheaper alternative.
Transparent Labs offers up a short yet sweet ingredient list that is fully dosed and backed by lots of research (made available on their website). And, let's not forget why we named it for this list — it contains more fiber than most other brands.
Best Greens Powder for Vitamins and Minerals
It's not uncommon to see a greens powder that's strong in a particular area — probiotics, enzymes, adaptogens, antioxidants — but then lacking in other ingredients. In that sense, this pick stands out from the rest.
PlantRise SuperGreens72
With seventy-two ingredients (hence the name), PlantRise's SuperGreens72 has blends for digestion, antioxidants, probiotics, and "superfoods." And while we don't love that some of the inclusions are proprietary blends, the nutritional label discloses the vitamin and mineral content, which we've found lacking in some other brands.
Who Should Buy PlantRise SuperGreens72
Customers who want multiple types of ingredients for a broader range of reasons (digestive health, antioxidants, vitamin intake, and so on) included in their greens.
People who value having a greens powder with a pleasant taste will appreciate the slightly sweet taste of this powder.
Anyone who wants to subscribe to save money can save about $20 a month on this supplement.
Who Shouldn't Buy PlantRise SuperGreens72
People who shy away from ingredient listings containing proprietary blends.
SuperGreens72 is pleasant as far as taste and pretty comprehensive as far as ingredients. We wish they had disclosed all of the amounts in their blends, but we like that this supplement has such a broad range of ingredients that may offer potential health benefits.
Best Organic Greens Powder
A lot of greens powders — including quality picks on this list — use blends of fruits and vegetables. This pick goes a step further and uses only organic ingredients.
Kaged Muscle Outlive 100
There are 26 superfoods listed on Outlive 100's label, all of which are organic. Sourced from organic greens, grasses, fruits, and veggies, this naturally flavored blend is 100 percent plant-based and vegan friendly. It includes prebiotics as well that can help with healthy digestion, and comes in two flavors: Apple Cinnamon and Berry. As a bonus, this blend contains 300 milligrams of ashwagandha, which can help manage stress levels, and this product is also fairly reasonably priced as far as greens powders go.
Who Should Buy Kaged Muscle Outlive 100
Anyone who values organic ingredients in their greens powder will appreciate that Outlive uses only 100 percent organic ingredients in its blend.
Folks who don't like the taste of greens powders and want a product that's flavored to be tasty and enjoyable.
Anyone who needs to chill out — the ashwagandha included in this product can help reduce stress levels.
Who Shouldn't Buy Kaged Muscle Outlive 100
Anyone with a black pepper allergy — this product contains 50 milligrams to help with absorption.
Folks who don't mind blends, and would prefer more whole ingredients, overall.
Kaged Muscle focuses on transparency with their greens powder, offering 26 organic ingredients. Plus, it doesn't hurt that they replace the grassy flavor with a more desirable tang.
Best Greens Powder with Protein
Many people opt to throw their greens or greens powders into a protein shake. This pick does the work for you by combining your greens and protein into one powder.
Kylea Total Living Drink Greens
This whole foods blend combines 12 grams of protein and the nutritional equivalent of 7 to 10 servings of fruit and vegetables. It also contains 2,000mg of spirulina, which can help boost immunity, probiotics that can help promote digestion, and a B-complex that can help with absorption. It comes in a convenient ziplock bag that you can easily transport and store. It's worth noting though that since this blend contains such a wide array of ingredients (including added protein, which can potentially nix the need for a separate protein powder altogether), it's one of the more expensive greens powders on this list.
Who Should Buy Kylea Total Living Drink Greens
Anyone who wants to combine their greens powder with their protein supplement — this product contains both.
Those who want added spirulina may like the potential immunity boost from this supplement.
Folks who like having probiotics in their greens supplement to help with digestion.
Who Shouldn't Buy Kylea Total Living Drink Greens
Customers who want a cost effective greens powder may find this product to be a little too expensive.
Those who aren't looking for an added dose of protein with their greens.
While this greens powder is more expensive than some others on the market, this protein and greens blend can be a great investment if you're already using separate protein and greens supplements.
Best Greens Powder for Digestion
There's interesting evidence that combining probiotic bacteria with prebiotic fiber helps to maximize both of their benefits for improving digestive health. That's why Outlive 100 is our top pick in this category.
Kaged Muscle Outlive 100
Part of Kaged Muscle's 26-superfoods formula is geared toward digestion. It contains organic fiber as well as Activloe®, which is a purified aloe vera extract that has been shown to play a prebiotic role in the gut. There are also 100 milligrams of Actazin®, a cold-pressed kiwi powder also aimed towards easing digestion, and apple cider vinegar to potentially aid in metabolic health.
Who Should Buy Kaged Muscle Outlive 100
People who have digestive issues and want a formula that may ease tummy trouble will appreciate the Activloe and Actazin in this formula.
Anyone who wants a brand that lists all of the ingredients in their full doses will like the transparency of this label.
Folks who want a flavored greens powder — this product comes in Berry or Apple Cinnamon.
Who Shouldn't Buy Kaged Muscle Outlive 100
People who don't want carbs in their greens powder. This one contains 13 grams, which isn't a lot, but it's also not nothing.
Folks who want more whole ingredients. While 26 ingredients is a lot, there are blends that have many more.
With specific ingredients geared toward easing digestive issues, Kaged Muscle's Outlive 100 may be your answer to a healthier and happier gut.
Best Greens Powder for Antioxidants
If you're looking for a greens powder blend that delivers antioxidants, you want a brand that measures antioxidant doses using the ORAC (oxygen radical absorption capacity) scale.
ORAC-Energy Greens
ORAC-Energy Greens has a score of 40,000 ORAC per serving — about 10 times what you find in a hundred grams of blueberries. Plus, it contains 42 ingredients: wheatgrass, alfalfa grass, a blend of seaweeds, and various adaptogens. Two more bonuses: It has a very mild taste, and it just costs a dollar per serving, which is much less than some other options on this list.
Who Should Buy ORAC-Energy Greens
Those who prioritize antioxidants: ORAC-Energy Greens is one of the few greens powders to actually measure its antioxidant content, and it's higher than you'll get in several servings of blueberries.
People on a budget. At about a dollar a serving, this is a pretty inexpensive greens powder.
Those looking for some adaptogens with their antioxidants. This product includes eleuthero root, Rhodiola, holy basil, ashwagandha, and ginseng.
Who Shouldn't Buy ORAC-Energy Greens
Customers who focus on digestive health: ORAC-Energy Greens isn't especially high in probiotic bacteria.
People who want minerals in their supplements. There's not much information on the nutrition label about their content.
Many greens powders contain ingredients high in antioxidants, but they don't actually measure their potency in this regard. ORAC-Energy Greens is one of the few that use the Oxygen Radical Absorbance Capacity scale, and so it got our top spot in this category.
Best Greens Powder for the Money
The cost of greens powders can add up — fast. If you want to prioritize this supplement, there are budget options available.
MacroLife Naturals Macro Greens Superfood
For being the cheapest powder on our list, MacroLife Naturals delivers a substantial 18 billion CFU of probiotics from five different strains, four kinds of digestive enzymes, 720 percent of your daily vitamin C, 330 percent of your vitamin E, 50 percent of your B12, and eight percent of your iron. Though it has an antioxidant blend, it's not quantified.
Who Should Buy MacroLife Naturals Macro Greens Superfood
If you want to save cash while reaping all the benefits of greens powders, you'll like the price tag on this product.
Focusing on digestive health? This has 18 billion CFU probiotic bacteria and four kinds of digestive enzymes.
If you value having adaptogens in your greens, MacroLife provides adaptogens in the form of astragalus, echinacea, and ginger root powder.
Who Shouldn't Buy MacroLife Naturals Macro Greens Superfood
If your focus is antioxidants, little information is provided about the antioxidant content or the B-vitamins.
People looking for an objectively great flavor — while this product doesn't taste awful, it also doesn't taste great, and is probably best mixed into a smoothie and masked by other flavors.
Many cheap greens powders give you wheatgrass and a nutrition label with nothing on it, but MacroLife pulled through with a huge range of ingredients and a surprisingly tasty berry flavor.
What Are the Benefits of Greens Powders?
When greens supplements burst onto the scene in the mid-2000s, they were marketed as the evolution of multivitamins. They're not just sources of vitamins and minerals, however. Greens powders often contain antioxidants, probiotic bacteria, digestive enzymes, and naturally-derived compounds that are linked to everything from better-functioning livers to improved mental clarity.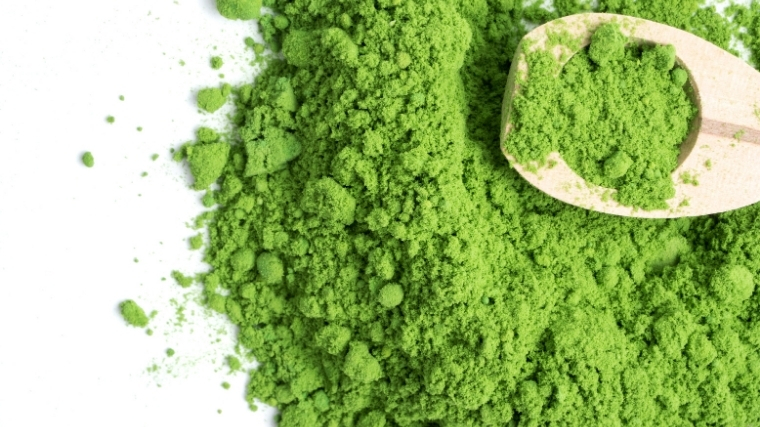 But the biggest selling point is that those benefits come from naturally occurring foods. Usually, there are no isolated vitamins injected into the supplement — the nutrition comes entirely from whole foods taken straight from the ground, sea, or trees.
"I love whole food sources as a means to get our nutrition and vitamins and minerals, so I like that a lot of the greens powders are derived from whole foods and plants," says Gianna Masi, RDN, CISSN, CPT. "I really encourage everyone to pick one meal a day that's non-negotiable to get vegetables in. That's a great place to start consuming more. Then, to add more antioxidants and polyphenols you could have a greens powder. It's so important to remember that while powders can be great insurance, it shouldn't take the place of trying to increase your veggie consumption."
As Masi implies, the base of greens powders is made from a combination of grasses (like wheatgrass and barley grass) and algae (like spirulina and chlorella). The rest of the ingredients could be vegetables, fruits, mushrooms, roots, herbs, leaves, stems, fiber, probiotic bacteria, digestive enzymes, and royal jelly. Compared to multivitamins, greens powders aim to harvest the benefits of whole food ingredients that can sometimes be excluded from a daily multi.
Plants don't just contain the isolated vitamins and minerals you might get in other supplements. They're also a source of fiber, chlorophyll, and phytonutrients like indole-3-carbinol (which may help with estrogen balance), isothiocyanates (which may decrease inflammation), and glucosinolates (which may lower the risk of heart disease).
However, one potential issue with greens powders is that they're relatively new. There aren't many studies that have been performed on their potential benefits, and there could be potential issues with ingesting such high levels of antioxidants at once, but more research is needed to determine if there's a downside there. That said, a couple of small studies published in the Journal of Chiropractic Medicine found that green superfood products caused study participants to experience a significant reduction in hypertensive symptoms, like better blood pressure. (3)(4)
These ingredients sometimes result in a tremendous amount of nutrition that vastly exceeds what's offered in a multivitamin. Some greens powders can substitute for antioxidant supplements, digestive health supplements, adaptogen supplements, and natural herb supplements like Rhodiola Rosea or milk thistle. When it comes to gut health, Masi suggests using a greens powder or a stand-alone probiotic. Otherwise, you risk digestive trouble. She also adds that greens powders or probiotics shouldn't be considered a fix for gastrointestinal disturbances, and to always seek out a doctor if you have intense GI issues.
When to Take Greens Powders?
You can generally take a greens powder whenever it is right for you. However, some companies will recommend you take their greens powders in the morning on an empty stomach so that your body has the best opportunity to absorb all the nutrients before working to digest other foods.
Greens powders can be used the same way as a vitamin supplement, and therefore, they can be taken as you would take a daily vitamin. As with any vitamin, greens powders can show the best results if you take them regularly — so no matter when you choose to take your greens throughout the day, make sure it's a time that you can maintain consistently.
How Much Do Greens Powders Cost?
Greens powders fall into a wide range of prices. On the lower end, you'll find greens powders that cost just 20 cents per serving. On the higher end of the range, you may find greens powders that cost over $3 per serving.
Best Greens Powder Overall
Athletic Greens Ultimate Daily
$97.00

$3.23 per serving

Best Tasting Greens Powder
Athletic Greens Ultimate Daily
$97.00

$3.23 per serving

Best Organic Greens Powder
Kaged Muscle Outlive 100
$39.99

$1.33 per serving

Best Greens Powder with Protein
Kylea Total Living Drink Greens
$99.00

$3.30 per serving

Best Greens Powder for Fiber
Transparent Labs Prebiotic Greens
$39.00

$1.30 per serving

Best Greens Powder for Vitamins and Minerals
PlantRise SuperGreens72
$95.00

$3.17 per serving

Best Greens Powder for Digestion
Kaged Muscle Outlive 100
$39.99

$1.33 per serving

Best Greens Powder for Antioxidants
ORAC-Energy Greens
$39.99

$0.67 per serving

Best Greens Powder for the Money
MacroLife Naturals
$35.70

$1.19 per serving
The most basic greens — and generally less expensive powders — are typically a blend of vegetables without any added vitamins, minerals, or extra supplementation. The more expensive powders typically contain added vitamins and minerals (like a B-complex), additional supplementation (like protein and/or probiotics), and… they tend to include more ingredients to make them taste better.
Overall, for pricing, be sure to consider the price per serving, rather than the price of the tub or bag itself, to evaluate how much you are getting for your money.
How We Decided the Best Greens Powders
To measure the different greens powders' effectiveness on this list, we paid attention to the four areas below.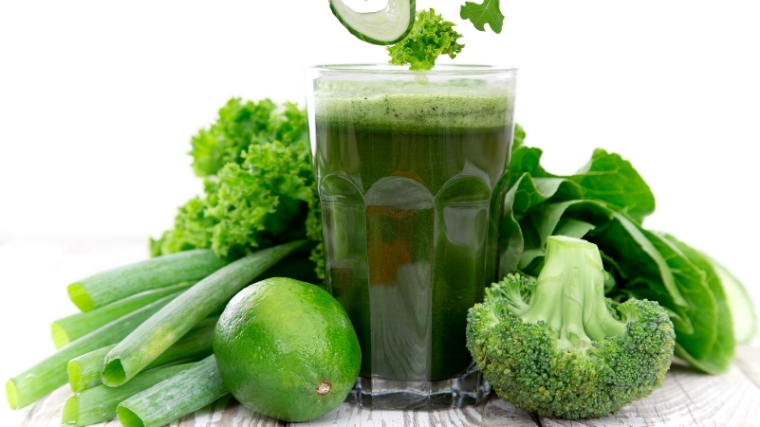 Micronutrients in Greens Powders
We know that many feel the point of greens powders is that they offer more than a multivitamin. And many greens powders make claims such as "equal to four servings of vegetables" and "a great source of vitamins and minerals." We feel that it's important to gauge a product's vitamin and mineral contents. It's a surprisingly difficult task, as many greens products state that they're full of everything the body needs while leaving most vitamins and minerals off of the nutrition label.
Even if a label claims a certain number of servings worth of vegetables, Masi says to not accept that as your daily veggie consumption. "I'm still going to encourage real food sources due to their bioavailability (how much of them are absorbed) and fiber content," she says.
Antioxidant Content in Greens Powders
Perhaps the most common claim made about green superfood powders is how jam-packed they are with antioxidants. There's no line for 'antioxidant strength' on a nutrition label. However, some methods of measuring a product's antioxidants, like the ORAC score, let you measure the antioxidant content against, say, a cup of blueberries. Very few products do this, so we don't notch them down too heavily if they don't include their score, but it's a big bonus when they do.
Adaptogens and Herbs in Greens Powders
A lot of the most exciting research in nutrition is on adaptogens, which are compounds that may alter the way the body responds to stress. One adaptogen that is often seen in greens powders is Rhodiola Rosea, which may improve focus and exercise performance. Reishi mushrooms, which have been linked to everything from subjective well-being to better immunity, is another. (5)(6)
Probiotics and Enzymes in Greens Powders
Maintaining a healthy population of gut bacteria — the trillions of little critters that live in your digestive tract and help you break down food — may tamp down inflammation, boost immunity, and positively impact your mood. Digestive enzymes and prebiotic fiber are also tied to a healthier gut and often find their way into greens powders as well. We look for these ingredients in our picks.
Greens Powders vs. Multivitamins
As we mentioned above, greens powders are supposed to be more complete and nutritious compared to a general multivitamin. Here's the rub though: Greens powders are also A), considerably more expensive, and B) may not be absorbed as effectively.
An article published by the Cambridge University Press asserts that plant-based diets can result in micronutrient deficiencies, but not just because a plant-based diet is naturally low in nutrients found in animal products (such as iron and magnesium). According to the article, plant-based diets are also associated with "poor micronutrient bioavailability," meaning they're not absorbed as efficiently. (8) While Johns Hopkins found multivitamins to not be an effective solution against heart disease, cancer, or mental decline, it also didn't say anything against its absorption rate.
While prices do vary based on brand, multivitamins are generally cheaper than greens powders. So, if you're looking to simply take in extra vitamins and minerals, then a multivitamin may be both more cost-effective and better absorbed. That said, a greens powder contains more antioxidants and nutrients, as well as adaptogens and other possibly holistic herbs. Ultimately, the decision will come down to your preference and priorities. If you already eat a solid diet but want more nutrients, then the greens powder could be for you.
Here's the thing, though: Articles and studies on both multivitamins and greens powders say that nothing can replace a balanced diet that consists of raw (or cooked) greens and healthy whole foods. A plate of fresh broccoli is better for you (not to mention more filling) than a glass of dehydrated, ground-up greens.
Here's a summary since we threw a lot at you:
Talk to your doctor about what minerals and/or vitamins you need, because you may be better off taking a multivitamin over a greens powder.
Greens powders contain more antioxidants, nutrients, and herbs compared to a multivitamin. (Though, one article says that plants aren't as bioavailable.)
The best way to get more vitamins, minerals, and nutrients, according to research, is a diet abundant with whole foods such as vegetables and fruits.
What to Know Before Buying a Greens Powder
Before you click "order" on your new greens powder, consider these three points.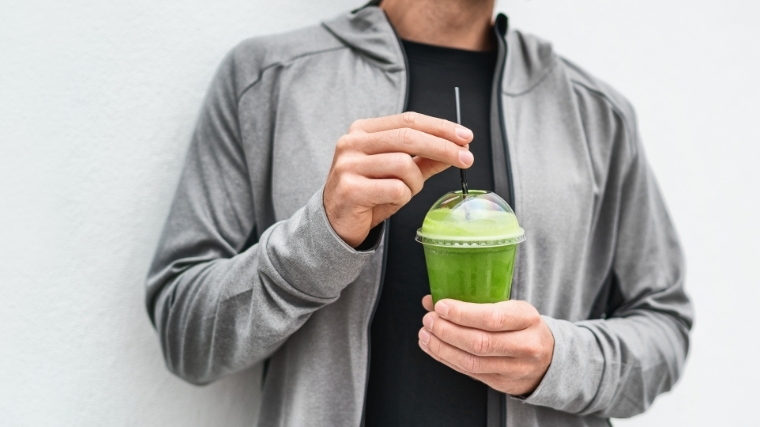 Greens Powders Don't Replace Vegetables
There are way too many green superfood drinks that advertise themselves as the equivalent of a serving of fruits and vegetables (or three). That's not how it works. Fresh fruits and veggies contain far more ingredients and phytonutrients than you'll find in an average scoop of greens, in addition to fiber and water. Eat your fruits and veggies.
Know Why You're Buying
As you can see, greens powders can have many different focuses: antioxidants, digestive health, and adaptogens, to name a few. Do some research and know the strengths and weaknesses of your product before you commit.
Consult With Your Doctor
Always speak with your physician before undertaking a new supplement regimen.
Different Ways to Take Greens Powders
Don't think you have to just mix greens powders into a glass of water and slam it (though you can). Here are a handful of creative ways to get in your greens (powder).
Mix them into your shake: If you're the type of person who prefers a more elaborate protein shake, then you may want to consider tossing a greens powder into the mix. Assuming you add protein, some milk, and various fruits, you may not even taste the greens powder. Of course, you may be thinking, "What if I already add veggies to my shake?" Well, that's great, but a greens powder may contain a more broad and varied ingredient profile than what you're getting from just a handful of kale. You can cut the serving in half and add the powder if you're concerned about veggie overload.
Bake a frittata: A frittata — a dish that consists of eggs (and/or egg white), veggies, proteins, and cheese that's baked in the oven — is a convenient grab-and-go meal, packed with protein. With all of those flavors intermingling, chances are you won't notice two scoops of your greens powder thrown in for a nutrient boost. That said, it's possible that baking the powder may kill off some of the nutrients (though, this isn't confirmed).
Make a pesto: The same logic applies to the above two suggestions. The next time you whip-up a pesto, a sauce that's already green and earthy, try adding a scoop of greens powder to give it an even more earthy flavor and color. Then, go ahead and slather that onto chicken or beef, a hearty flatbread, or a salad.
Bake brownies: Ok, this isn't the healthiest suggestion, but brownies present a strong chocolate flavor that can mask the greens. Also, you can try making protein brownies, where you can add whey protein powder to a brownie recipe for more protein.
Final Word
Of all of the health and wellness supplements on the market, green superfood powders are among the newest — and they're also among the toughest to scrutinize. We get it: Many of them make outlandish claims and barely try to support them with information on their nutrition label. But while you can't "out supplement" a poor diet, many of the best greens powders may well confer benefits to some areas of your health. After digging through a lot of muck, we've uncovered some truly excellent supplements. We think you'll be as impressed with them as we were.
Frequently Asked Questions
References
Montelius C, Erlandsson D, Vitija E, Stenblom EL, Egecioglu E, Erlanson-Albertsson C. Body weight loss, reduced urge for palatable food and increased release of GLP-1 through daily supplementation with green-plant membranes for three months in overweight women. Appetite. 2014 Oct;81:295-304. doi: 10.1016/j.appet.2014.06.101. Epub 2014 Jun 30. Erratum in: Appetite. 2016 Jan 1;96:645-6. Erratum in: Appetite. 2016 Jun 1;101:239. PMID: 24993695.
Miczke A, Szulińska M, Hansdorfer-Korzon R, Kręgielska-Narożna M, Suliburska J, Walkowiak J, Bogdański P. Effects of spirulina consumption on body weight, blood pressure, and endothelial function in overweight hypertensive Caucasians: a double-blind, placebo-controlled, randomized trial. Eur Rev Med Pharmacol Sci. 2016;20(1):150-6. PMID: 26813468.
Zhang J, Bateman R, Metzger S, Lanigan K. Taking nutritional supplements for three months reduced blood pressure but not blood lipid levels in students. J Chiropr Med. 2006;5(2):53-59. doi:10.1016/S0899-3467(07)60133-5
Zhang J, Oxinos G, Maher JH. The effect of fruit and vegetable powder mix on hypertensive subjects: a pilot study. J Chiropr Med. 2009;8(3):101-106. doi:10.1016/j.jcm.2008.09.004
Ishaque S, Shamseer L, Bukutu C, Vohra S. Rhodiola rosea for physical and mental fatigue: a systematic review. BMC Complement Altern Med. 2012 May 29;12:70. doi: 10.1186/1472-6882-12-70. PMID: 22643043; PMCID: PMC3541197.
Bhardwaj N, Katyal P, Sharma AK. Suppression of inflammatory and allergic responses by pharmacologically potent fungus Ganoderma lucidum. Recent Pat Inflamm Allergy Drug Discov. 2014;8(2):104-17. doi: 10.2174/1872213×08666140619110657. PMID: 24948193.
Abenavoli L, Capasso R, Milic N, Capasso F. Milk thistle in liver diseases: past, present, future. Phytother Res. 2010 Oct;24(10):1423-32. doi: 10.1002/ptr.3207. PMID: 20564545.
Gibson, R., Perlas, L., & Hotz, C. (2006). Improving the bioavailability of nutrients in plant foods at the household level. Proceedings of the Nutrition Society, 65(2), 160-168. doi:10.1079/PNS2006489