When it comes to supporting health, performance, and physique goals, people across strength sports are starting to look beyond calories, macros, and supplements. Figuring out how to improve gut health is becoming a major focus, and for good reason. The gut microbiome is emerging as a pivotal influence on nutrient absorption, immune function, and even exercise performance.
Just like you, your gut microbes need to eat! How can you feed your microscopic MVPs? Enter prebiotic foods — foods that provide fuel for your beneficial gut bacteria. Packed with fiber and other beneficial compounds, these foods support the overall health and performance of gut bacteria and their human hosts.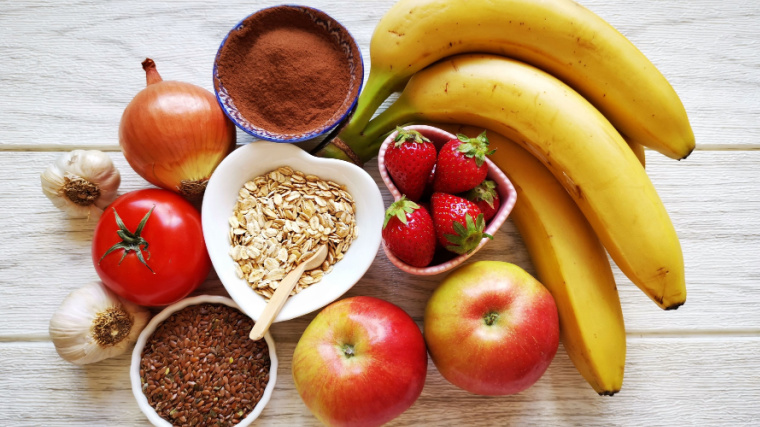 So, while you're planning your trip to the grocery store to stock up for this week's meal prep, let's dive into the world of prebiotics to uncover the best foods you can incorporate into your diet to keep you and your gut bugs fueled up.
Editor's Note: The content on BarBend is meant to be informative in nature, but it should not be taken as medical advice. When starting a new training regimen and/or diet, it is always a good idea to consult with a trusted medical professional. We are not a medical resource. The opinions and articles on this site are not intended for use as diagnosis, prevention, and/or treatment of health problems. They are not substitutes for consulting a qualified medical professional.
What Are Prebiotics?
Prebiotics are fuel sources used selectively by good bacteria in the gut. Prebiotics can modify the gut microbiome by stimulating their growth and survival, rather than providing an energy source that could be used by any microbe that happens to be passing by. (1)(2)
Most prebiotics are non-digestible complex carbohydrates that consist of glucose, fructose, and inulin. The most common prebiotics are fructo-oligosaccharides (FOS), galacto-oligosaccharides (GOS), and inulin. (1)(2)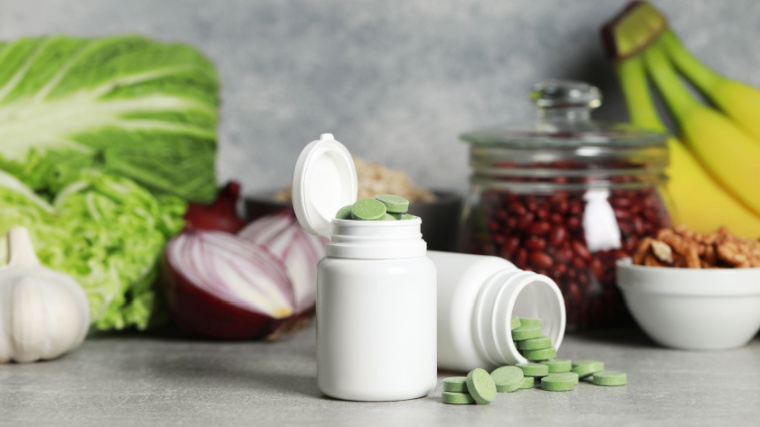 [Read More: The Best Foods for Energy Before, During, and After Your Workouts]
Other common prebiotics include resistant starch, pectin, beta-glucans, arabinogalactan, and isomalto-oligosaccharides (IMO). Plant polyphenols aren't carbohydrates, but they also appear to have prebiotic effects. (1)(2)
What Foods Contain Prebiotics?
Prebiotics occur naturally in fruits, vegetables, whole grains, nuts, legumes, and some fermented foods. They're sometimes added to foods as functional fibers, like inulin, or sold as dietary supplements. Human breast milk contains unique prebiotics called human milk oligosaccharides, which play an important role in the formation of the infant microbiome. (1)(2)
How Do Prebiotics Work?
The individual sugars in prebiotic carbohydrates are linked together with chemical bonds that can't be broken by human digestive enzymes, rendering them indigestible. As a result, they pass through the stomach and small intestine intact, and once they reach the large intestine, gut microbes ferment them to produce energy. (1)(2)
[Read More: The Best Healthy Fast Food Options at the Most Popular U.S. Chains]
Fermentation often results in the production of short-chain fatty acids, like butyrate, which can affect metabolism, the immune system, blood lipids, appetite, and overall gastrointestinal (GI) health. So, not only are these prebiotics feeding this community of beneficial gut bacteria; but they're also used to produce other beneficial compounds that directly affect the health of their human host. (1)(2)
The Benefits of Prebiotics
Since prebiotics serve as the fuel for beneficial bacteria, they lay the groundwork for benefits that extend beyond the microbiome. From GI health to metabolic function and even immune defense, the advantages of adding prebiotic foods to your diet are numerous, to say the least.
Gastrointestinal Health
While fruit, vegetable, and whole-grain consumption are linked to several GI health benefits and protection against colorectal cancer, specific prebiotics are still fairly new targets for research. (3)
So far, it's clear that prebiotics increase the number of bifidobacteria in people with irritable bowel syndrome (IBS) and non-inulin prebiotics can reduce gas symptoms. Inulin and lactulose might also contribute to better rates of remission in people with inflammatory bowel disease (IBD). (4)(5)
[Read More: 20 High-Fiber Foods to Support Digestion]
People without GI diseases can also benefit from prebiotics since beta-glucans and inulin support regular bowel movements while GOS offer some protection against infectious diarrhea. (6)(7)(8)
Metabolic Health
Inulin, GOS, FOS, and resistant starch promote the growth of beneficial strains of bifidobacteria and the production of short-chain fatty acids (SCFAs). They're linked to improvements in cardiometabolic health, including better glycemic control, more protective cholesterol profiles, and both weight and appetite regulation. (2)(3)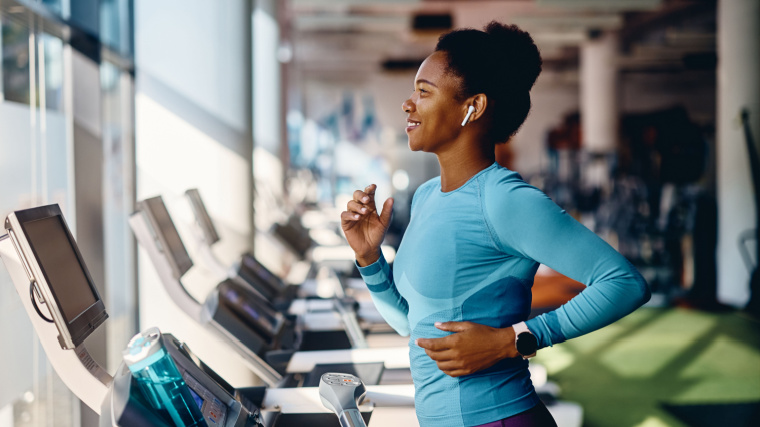 [Read More: The 7 Strongest Pre-Workouts]
All of these improvements can help unlock your metabolic health potential and have a significant impact on your ability to perform well in the gym day after day and week after week.
Immune Function & Allergies
GOS and FOS could provide some protection against respiratory tract infections, especially in children. GOS and beta-glucan supplementation may also reduce the development of allergies in infants who aren't exclusively breastfed, as they're at higher risk compared to breastfed infants. (9)(10)(11)
A Potential Drawback of Prebiotics
Some people experience GI distress after eating certain prebiotic fibers because of their fermentability, which can lead to gas and bloating. Some prebiotic fiber types also tend to hold water in the colon, which can relieve constipation in some people, but cause loose bowels in others. (12)
People with IBS tend to be especially sensitive to FOS, GOS, and inulin. One of the most effective dietary interventions for IBS is a low-FODMAP diet, which temporarily restricts foods high in fermentable fibers — including GOS, FOS, and inulin — before systematically reintroducing them based on individual tolerance. (12)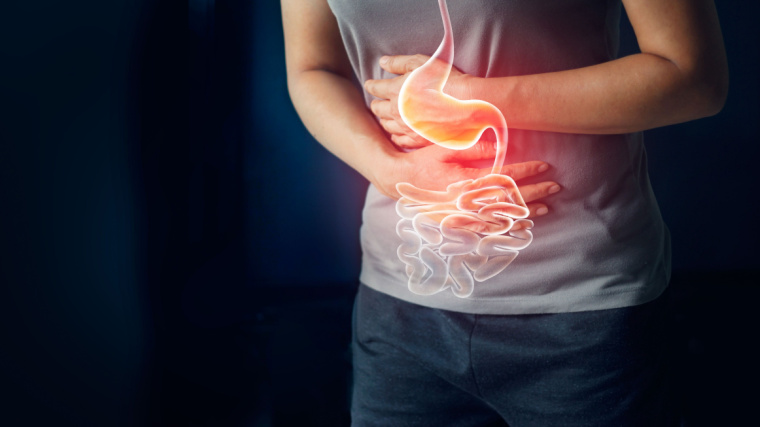 [Read More: The 7 Best Supplement Stacks]
These highly fermentable fibers can also exacerbate exercise-induced GI distress, which is most commonly experienced after intense endurance training, especially in the heat. Endurance athletes might need to limit their intake of GOS, FOS, and inulin before high-intensity training or competition to prevent an unexpected bathroom break. (13)
The Best Prebiotic Foods
Prebiotic supplements are available, but fruits, vegetables, whole grains, nuts, and legumes are all excellent sources of prebiotics. These probiotic food sources will also provide you with vitamins, minerals, and polyphenols that you may not get from a supplement.
Whole Grains
Whole grains, like those found in whole wheat bread, oatmeal, hulled barley, and rye, are some of the best sources of beta-glucans. They're also great sources of complex carbohydrates and other types of dietary fiber. (3)(6)(14)
Legumes
Lentils, chickpeas, black beans, and peas contain resistant starch and GOS. They're also rich in complex carbohydrates and provide some protein. (3)(14)
Garlic and Onion
Garlic and onion are both members of the allium genus of plants, which also includes leeks and shallots. They're all potent sources of inulin and FOS. (3)(14)
Fruits and Roots
Fruits and root vegetables often contain a blend of prebiotic fibers, like pectin, fructans, and resistant starch, as well as polyphenols which can exert prebiotic effects. They're also excellent sources of complex carbohydrates, and can contribute to satiety since their energy density is usually fairly low. (3)(14)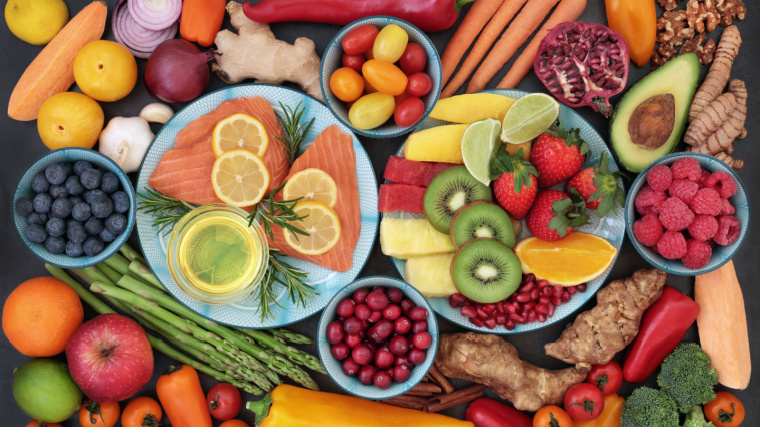 [Read More: The Definitive Guide to Bodybuilding Meal Prep]
Some of the best prebiotic fruit sources include bananas, berries, apples, stone fruits, mango, and stone fruits like peaches, plums, and avocados. Root veggies like artichokes, beets, and jicama are also high in prebiotic fibers. (3)(14)
Prebiotics Vs. Probiotics
Unlike prebiotics, which occur naturally in a wide variety of foods, probiotics are either ingested as supplements or in specific fermented foods. Probiotics are live microorganisms — bacteria or yeasts, most often — that provide health benefits when they're ingested in adequate amounts.
Whereas prebiotics are fermented by the bacteria that already live in your gut, probiotics deliver beneficial bacteria to your gut. (2) Prebiotics have to be fermented to provide any benefit, whereas probiotics simply need to be ingested.
[Read More: The 10 Best Probiotic Supplements for Women]
The benefits of prebiotics are more general and less predictable, too, because their effects depend on your personal blend of gut bacteria and the short-chain fatty acids that are produced. The effects of probiotics, on the other hand, are strain-specific, so you can only expect a bacterial strain to provide a few specific benefits. (2)(15)
Fuel Your Gut
Many strength athletes take probiotics to help cultivate a healthy gut by populating it with helpful bacteria. Consider consulting a dietitian if you're concerned about your digestive health, then enjoy chomping on the best prebiotic foods in cereals, soups, and smoothies. These can contain everything from bananas and berries to lentils and oatmeal. Your taste buds and gut will thank you, and so will your lifting performance.
FAQs
Prebiotics can be a tricky topic to understand. Here's our cheat sheet with the answers to your most pressing questions.
What foods are highest in prebiotics
Onions, garlic, asparagus, wheat, bananas, Jerusalem artichokes, barley, peas, beans, beets, tomatoes, and chicory root are all rich in prebiotic fiber.
What is the most common prebiotic?
The most common prebiotics are fructo-oligosaccharides (FOS), galacto-oligosaccharides (GOS), and inulin. These are found in a variety of foods, including onions, garlic, and beans.
What is the difference between FODMAPs and prebiotics?
FODMAPs (Fermentable Oligo-, Di-, Mono-saccharides And Polyols) are highly fermentable, poorly-absorbed carbohydrates that can lead to gastrointestinal distress, especially in people with irritable bowel syndrome. Some types of FODMAPs, like fructans and GOS, are also prebiotics, but not all FODMAPs are considered prebiotics since they aren't used preferentially by beneficial bacteria. (12)
What is the difference between fermented foods and prebiotics?
Fermented foods contain live microbes that produce the ferment by feeding on the natural sugars in the food. Some fermented foods contain prebiotic fibers like inulin and oligosaccharides, while others contain plant polyphenols that have a prebiotic effect. (16)
What is the difference between fiber and prebiotics?
Prebiotics are a subset of dietary fiber used preferentially by beneficial gut bacteria. All dietary fibers are indigestible carbohydrates, but not all dietary fibers are used preferentially by these specific bacteria. (2)
Functional fibers are another subset of dietary fiber that can either be extracted from natural sources or manufactured and while some can be prebiotic, not all of them are used preferentially by beneficial gut bacteria. They can provide health benefits without being fermented.
What is the difference between a probiotic and a prebiotic? 
A probiotic is a supplement that contains live, beneficial microbes. Prebiotics are nondigestible carbohydrates used preferentially by beneficial gut microbes to create energy. Unlike probiotics, prebiotics occur naturally in many foods (though they can be purchased as supplements.)
What are the benefits of prebiotics?
In addition to supporting the growth of beneficial gut bacteria, prebiotics have also been shown to improve metabolic health, bone health, immune function, and symptoms of GI diseases and disorders, including IBS and IBD.
References
Institute of Medicine (US) Food Forum. (2013). Influence of Diet and Dietary Components on the Microbiome. In The Human Microbiome, Diet, and Health: Workshop Summary. National Academies Press.
Gibson, G., Hutkins, R., Sanders, M., & et al. (2017). Expert consensus document: The International Scientific Association for Probiotics and Prebiotics (ISAPP) consensus statement on the definition and scope of prebiotics. Nature Reviews Gastroenterology & Hepatology, 14(8), 491–502.
Davani-Davari, D., Negahdaripour, M., Karimzadeh, I., Seifan, M., Mohkam, M., Masoumi, S., Berenjian, A., et al. (2019). Prebiotics: Definition, Types, Sources, Mechanisms, and Clinical Applications. Foods, 8(3), 92. MDPI AG.
Wilson, B., Rossi, M., Dimidi, E., & Whelan, K. (2019). Prebiotics in irritable bowel syndrome and other functional bowel disorders in adults: a systematic review and meta-analysis of randomized controlled trials. The American journal of clinical nutrition, 109(4), 1098–1111.
Zhang, X. F., Guan, X. X., Tang, Y. J., Sun, J. F., Wang, X. K., Wang, W. D., & Fan, J. M. (2021). Clinical effects and gut microbiota changes of using probiotics, prebiotics or synbiotics in inflammatory bowel disease: a systematic review and meta-analysis. European journal of nutrition, 60(5), 2855–2875.
de Vries, J., Le Bourgot, C., Calame, W., & Respondek, F. (2019). Effects of β-Fructans Fiber on Bowel Function: A Systematic Review and Meta-Analysis. Nutrients, 11(1), 91.
Christodoulides, S., Dimidi, E., Fragkos, K. C., Farmer, A. D., Whelan, K., & Scott, S. M. (2016). Systematic review with meta-analysis: effect of fibre supplementation on chronic idiopathic constipation in adults. Alimentary pharmacology & therapeutics, 44(2), 103–116.
Fagnant, H. S., Isidean, S. D., Wilson, L., Bukhari, A. S., Allen, J. T., Agans, R. T., Lee, D. M., Hatch-McChesney, A., Whitney, C. C., Sullo, E., Porter, C. K., & Karl, J. P. (2023). Orally Ingested Probiotic, Prebiotic, and Synbiotic Interventions as Countermeasures for Gastrointestinal Tract Infections in Nonelderly Adults: A Systematic Review and Meta-Analysis. Advances in nutrition (Bethesda, Md.), 14(3), 539–554.
Williams, L. M., Stoodley, I. L., Berthon, B. S., & Wood, L. G. (2022). The Effects of Prebiotics, Synbiotics, and Short-Chain Fatty Acids on Respiratory Tract Infections and Immune Function: A Systematic Review and Meta-Analysis. Advances in nutrition (Bethesda, Md.), 13(1), 167–192.
Wang, F., Pan, B., Xu, S., Xu, Z., Zhang, T., Zhang, Q., Bao, Y., Wang, Y., Zhang, J., Xu, C., & Xue, X. (2021). A meta-analysis reveals the effectiveness of probiotics and prebiotics against respiratory viral infection. Bioscience reports, 41(3), BSR20203638.
Venter, C., Meyer, R. W., Greenhawt, M., Pali-Schöll, I., Nwaru, B., Roduit, C., Untersmayr, E., Adel-Patient, K., Agache, I., Agostoni, C., Akdis, C. A., Feeney, M., Hoffmann-Sommergruber, K., Lunjani, N., Grimshaw, K., Reese, I., Smith, P. K., Sokolowska, M., Vassilopoulou, E., Vlieg-Boerstra, B., … O'Mahony, L. (2022). Role of dietary fiber in promoting immune health-An EAACI position paper. Allergy, 77(11), 3185–3198.
Black, C. J., Staudacher, H. M., & Ford, A. C. (2022). Efficacy of a low FODMAP diet in irritable bowel syndrome: systematic review and network meta-analysis. Gut, 71(6), 1117–1126.
Roberts, J. D., Suckling, C. A., Peedle, G. Y., Murphy, J. A., Dawkins, T. G., & Roberts, M. G. (2016). An Exploratory Investigation of Endotoxin Levels in Novice Long Distance Triathletes, and the Effects of a Multi-Strain Probiotic/Prebiotic, Antioxidant Intervention. Nutrients, 8(11), 733.
Magge, S., & Lembo, A. (2012). Low-FODMAP Diet for Treatment of Irritable Bowel Syndrome. Gastroenterology & hepatology, 8(11), 739–745.
McFarland, L. v., Karakan, T., & Karatas, A. (2021). Strain-specific and outcome-specific efficacy of probiotics for the treatment of irritable bowel syndrome: A systematic review and meta-analysis. EClinicalMedicine, 41, 101154.
Marco, M. L., Sanders, M. E., Gänzle, M., & et al. (2021). The International Scientific Association for Probiotics and Prebiotics (ISAPP) consensus statement on fermented foods. Nature Reviews Gastroenterology & Hepatology, 18(3), 196–208.
Featured Image: Danijela Maksimovic / Shutterstock