Walking away from a 15-year gymnastics career and turning to the sport of powerlifting changed Chelsea Savit's life. From constantly feeling like her body was under a microscope and only valued for the way it looked, powerlifting lifted those constraints and allowed her to appreciate her body for what it could do.
In her first year of college at Yale she frantically looked for another athletic outlet, realizing just how much she loved the weight room. After about a year and a half of training on the Yale powerlifting club team, and not really knowing what it meant to compete, she was introduced to the world of competitive powerlifting.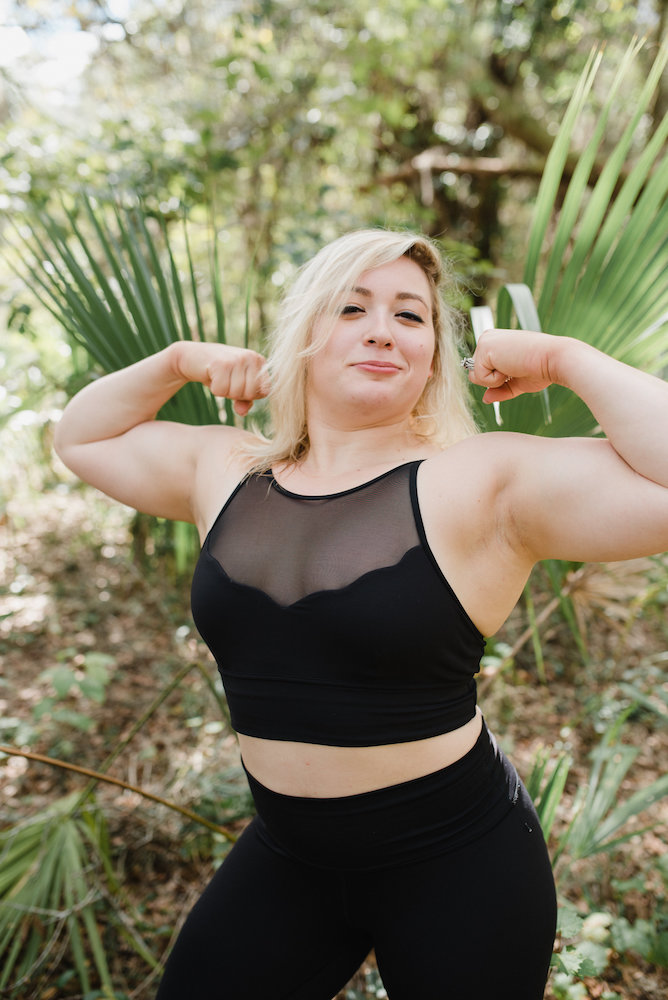 "Getting out of the environment of gymnastics and finding powerlifting was the best thing that could have happened for my mental health," says Savit. "Gymnastics' culture is still very old school where it's common to hear all kinds of things about needing to lose weight and look a certain way. Powerlifting is the opposite."
Savit has been competing in the USA Powerlifting Federation and International Powerlifting Federations since 2013. She has consistently been one of the top women in the 72kg weight class finishing fourth overall at IPF Worlds this past year and second in the bench press. She has won the Arnold three consecutive years (2014, 2015, 2016) and has placed second at Raw Nationals four times (2013, 2015, 2016, 2017). Her best competition lifts are 180kg (396lb) squat, 122.5kg (270lb) bench, 202.5kg (446lb) deadlift, and 502.5kg (1,108lb) total.
"Focusing on how much weight I was putting on the bar instead of what I looked like or what I should weigh allowed me to get over an eating disorder," says Savit. "I saw a complete transformation within myself and I now have a vision of who I want to be as a lifter, not basing my goals or accomplishments off of other people."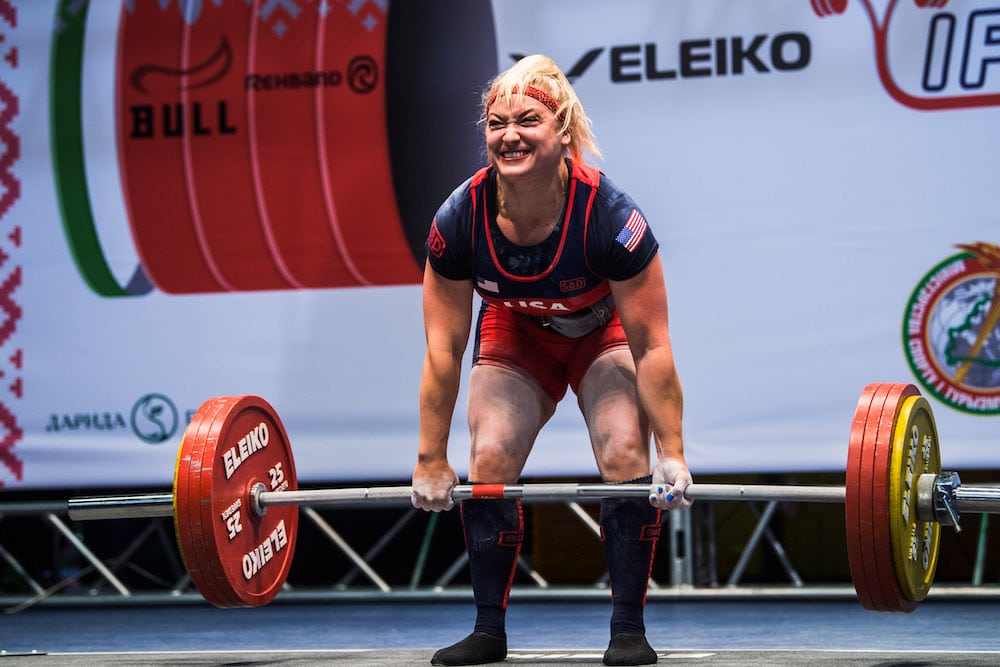 In 2015, Savit's love for the sport and all that it had done for her manifested in a hash tag her and a couple of lady lifting friends came up with. You might have heard of it: Beefpuff. It became a way to endearingly talk about their bodies—that often aren't what you see on fitness magazine covers or throughout social media. They are bodies that endure a lot of hard training, push thousands of pounds, and that aren't defined by outward appearances.
"If I had found something like Beefpuff when I was younger the trajectory of my mental health would have been completely different," says Savit. "If I saw bigger girls claiming that their bodies are wonderful and worthy just the same, it might have changed the path I was on."
Since they coined the term it has grown into not only a coaching and apparel company but a movement through which thousands have claimed themselves as Beefpuffs. She says people were hurting for the message Beefpuff provides but that we still have a lot of work to do.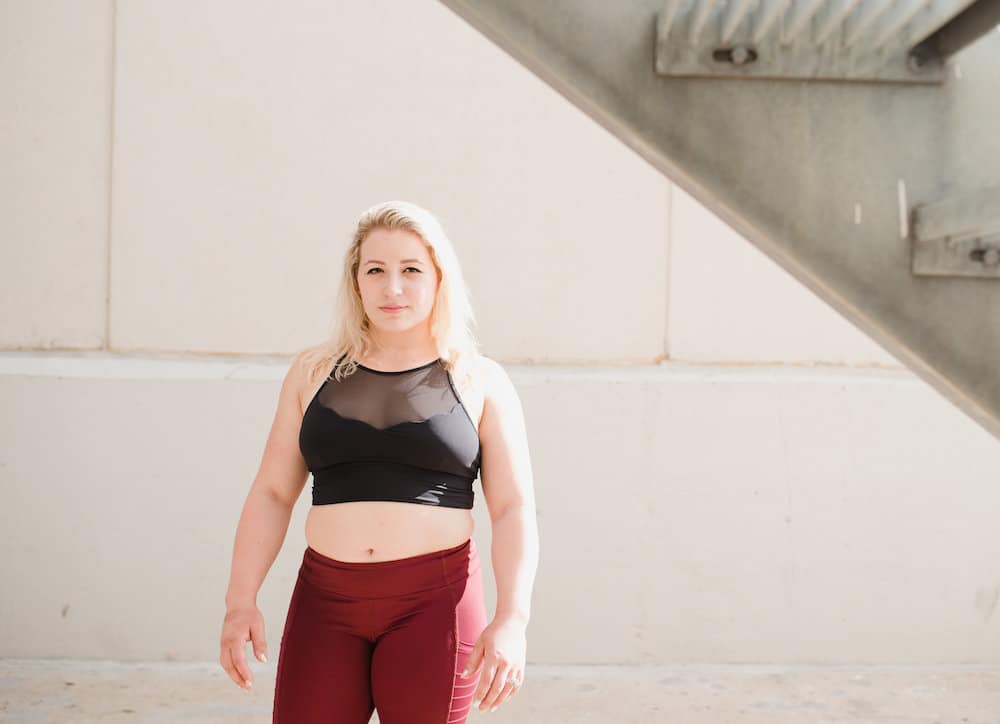 She urges people to become more informed and to be a good listener. "People don't just say things to start controversy, they say them because it means something to them. It's important to listen and to consider why someone might have a certain viewpoint." Everyone behind Beefpuff feels extremely passionate about using the media to spread positive messages and to build a healthy and uplifting community.
As far as the future goes for Savit, she underwent spinal fusion surgery on January 26th and hopes to recover and get back to lifting as soon as she can (projected recovery time is 3-6 months). The surgery was inevitable from her gymnastics career, and exacerbated by lifting, but she's optimistic to get back to a normal way of life–pain free.
"As an athlete, it's easy to have tunnel vision and ignore red flags when you need to get something done," she says. "I'm excited to get back to feeling like a healthy person again. The barbell will always be there—gains don't just disappear overnight."
Editor's note: This article is an op-ed. The views expressed herein and in the video are the authors and don't necessarily reflect the views of BarBend. Claims, assertions, opinions, and quotes have been sourced exclusively by the author.