A few months ago, we interviewed Jeff Yan, an NYC-based CrossFit® trainer who made it his goal to complete every Hero WOD. Yan's journey sparked a lot of conversation on social media, and a few weeks after publishing, we caught wind of someone who'd undertaken a similarly impressive challenge with one big twist. Maggie Snyder, an officer in the U.S. Marine Corps who's been doing CrossFit for over eight years, went from Memorial Day 2014 to Memorial Day 2015 doing every Hero WOD that existed at the time — on the anniversary of Hero's death.
That meant 125 Hero Workouts over the course of the year, and while that doesn't sound so daunting at first, it included many instances of multiple workouts in a day. (At the most, Snyder did four Hero WODs within a 24 hour period.)
We caught up with Synder to talk a little bit about her challenge — including her fundraising efforts for the Wounded Warrior Project — and what it took to get through up to nine Hero WODs in a week.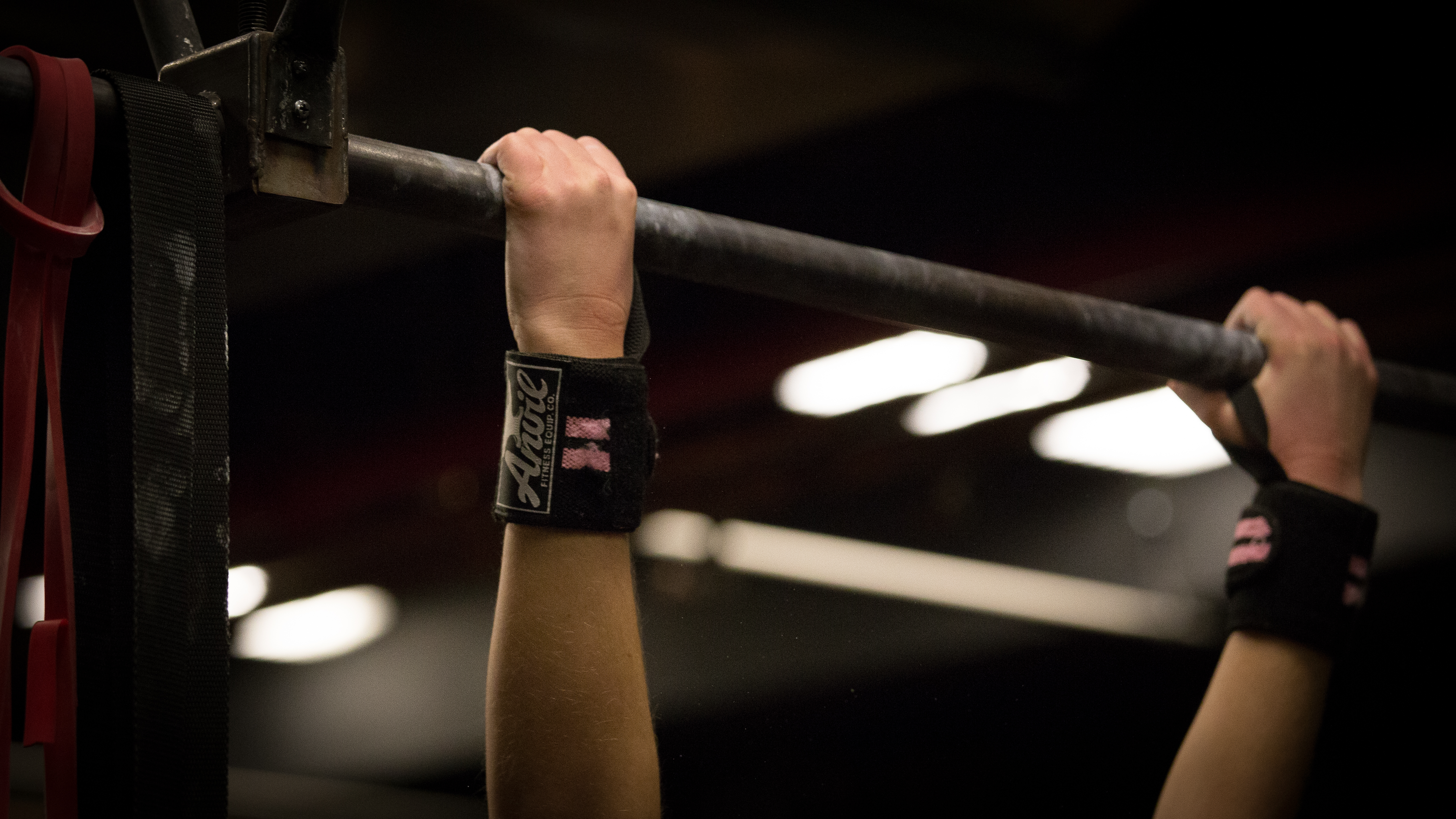 Thanks for chatting, Maggie! Tell us a little about your fitness background.
I grew up playing soccer until I got to college. In college I did Navy and Marine Corps ROTC. I found CrossFit about six weeks before I was supposed to go to Marine Corps Officer Candidate School, which is like a six week bootcamp. CrossFit made a complete difference in how I performed there, so when I got back, I found a local CrossFit gym and sort of got addicted to it like everyone else does.
That was about eight years ago, and I've been doing CrossFit and after I finished this challenge last year I switched over to the weightlifting realm, and that's what I've been focusing on for about a year now.
What exactly did you do for this Hero WOD challenge?
It started Memorial Day 2014, I did Murph. I was stationed in Bahrain, so I did it with a bunch of military people, and after I did it I was sitting at home recovering and thinking to myself, "This is one of the big Hero WODs that people do, but no one really talks about the other ones."
So I started counting, and I really had no idea how many there were. I think when I started there were about 125. I put them all on a calendar on a day the person was killed and decided to do it as a year-long challenge.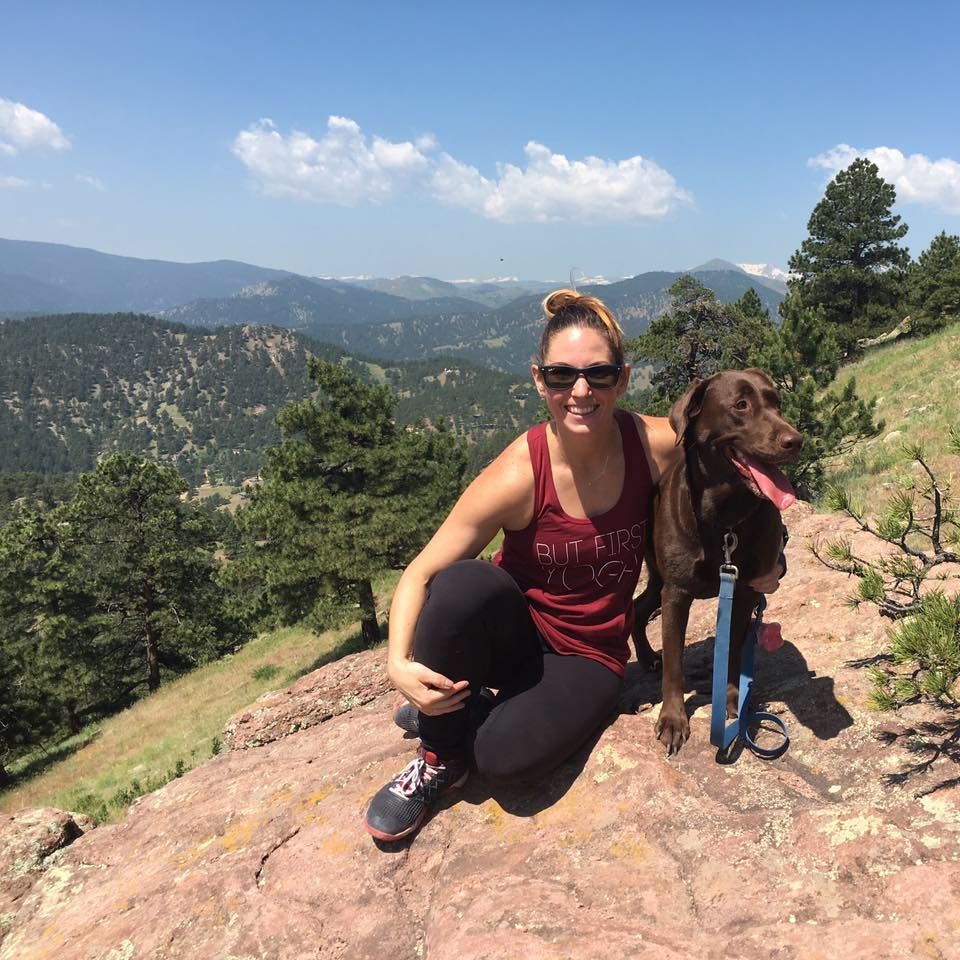 Maggie Snyder
After I did a couple of them, a buddy suggested I turn it into a fundraiser, and it grew from there. I went from Memorial Day 2014 to Memorial Day 2015 I did each Hero WOD on the day they were killed. My goal was to raise $10,000 for the Wounded Warrior Project, and we got about $10,860.
Did you do most of these alone?
About a month in I moved (to California), and the gym I was at there, a lot of people would hop in with me. I did probably 40% on my own and had people on the other 60%. There were some days with multiple workouts, so that was challenging.
What day was the hardest?
Oh man! If you put all the Hero WODs on a calendar, you can see the trends. August is typically the end of summer and coming up on the end of the fighting season, so there's a lot more that month. There was one week where I had nine Hero WODs in three days. The most I ever did in a day was four.
Luckily those were all AMRAPs, so there was a time constraint which was kind of nice. That week, it was two on a Monday, three on a Wednesday, four on a Friday.
Which Hero WOD was the most difficult?
Spehar. It's 100 thrusters at 95 pounds for women, 100 chest to bar pull-ups, and six miles of running. You can partition it however, and I had a friend doing it alongside me. It was probably a 90 minute workout, a slow, painful one where you just need to chip away at it. I'm not a runner, I hate running, so anything with that component was rough on me. But that one was mentally challenging, for sure.
Were there any that were easier than you expected?
The one that stands out to me the most, and that I actually really enjoyed doing, was Manion, which is seven rounds for time of 400 meter run, 95 pound back squat for 29 reps. I don't like running, but I love squatting, and that one hits home because he was a logistics officer in the Marine Corps, I'm a logistics officer in the Marine Corps, and the building I lived at when I was at the basic school is named for him.
That one hits home a little bit more, and that's one of the few that I would redo because it means a lot to me, and I like the structure of it.
Have you heard of anyone else doing anything like this?
I had a buddy who tried to do it after I was done, but I don't think it went very far. When I thought of it, it was very spur of the moment to start. I don't know anyone who's done it this way, each on the day the hero died.
Since I stopped a little over a year ago, there have been at least 20 more added that I haven't done. It's kind of sad that there are that many being added, obviously.
How do you think the experience impacted your overall fitness?
I was definitely burned out, but I was in the best shape I think. We have to do a 3 mile run for the Marine Corps, and I did that test in June right after I finished, and I ran my fastest 3 mile ever. It was probably the best cardio shape I've ever been, but I probably lost a little bit of strength.
Mentally, I've done all these crazy workouts, some of them are really out there, but mentally it's not easier to push through stuff because it doesn't really compare to some of those days.
Was this the only training you did for the year?
It was very sporadic, because some weeks I had none, and then other weeks were crazy. The weeks I had none, I just went and did normal CrossFit classes. The weeks that I had a bunch of Hero WODs to do, I would just fit in workouts here and there depending on what my schedule was.
How's the transition to weightlifting been going?
Good! I've done four meets so far, and I was able to qualify for University Nationals last year, which was cool. I was too old this year, unfortunately.
It's going well, just trying to stay healthy and I'm about to move again, so life is definitely busy right now. Some days I do miss going to a CrossFit gym and working out with people, but weightlifting is more my speed. I don't like cardio, I've done enough for awhile!