In news that is sure to shake up the Women's Individual field at this year's 2018 CrossFit European Regionals, Samantha Briggs has announced that due to an elbow injury and surgery, she will be sitting out that competition and instead focus on healing in time for the Games Master's competition in August.
Briggs is the 2013 Reebok CrossFit Games Champion and a perennial contender for a podium finish, even though she's been one of the older athletes in the Individual field the past several years. She's also a world record-holding indoor rower, which comes as little surprise to CrossFit fans who have witnessed "The Engine's" impressive performances on endurance workouts for the last half-decade.
[Catch up on all our coverage of 2018 Reebok CrossFit Games news here!]
Briggs posted about the injury on Instagram and included several Instagram story updates both pre and post-surgery (embedded below).
Last Monday my right elbow gave way fracturing the joint and rupturing the medial ligament
•••
I was very fortunate to have an amazing team around me and I've just come out of surgery … they got me in within the week to ensure I'm back in action ASAP
•••
Not wanting my season to be over I managed to strap the elbow up and complete the age group qualifiers so now the goal is get fit for August 💪🏻
After the injury, Briggs wrapped her elbow and actually finished the Masters qualifying workouts — not necessarily something we'd recommend for athletes with a fresh injury, though also not surprising given her reputation as a tenacious competitor.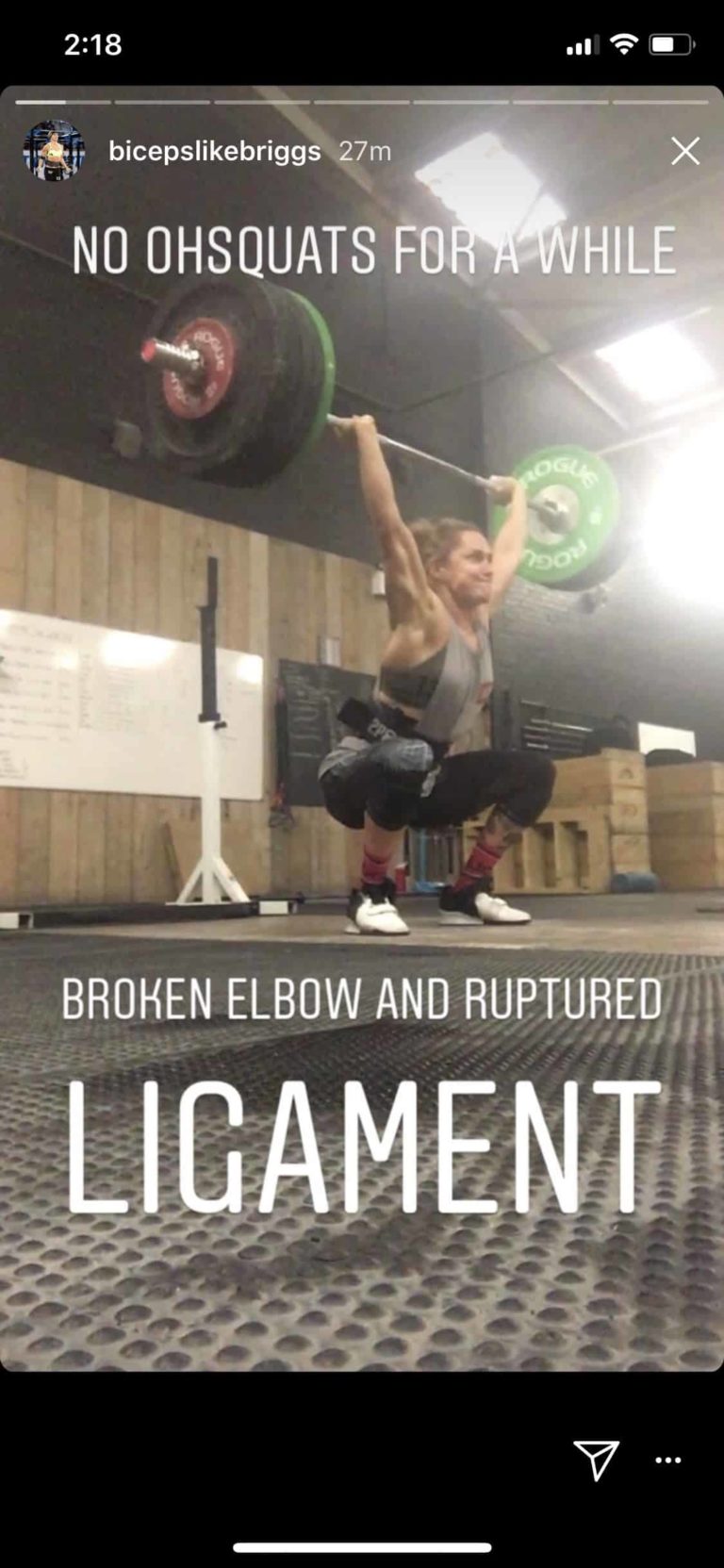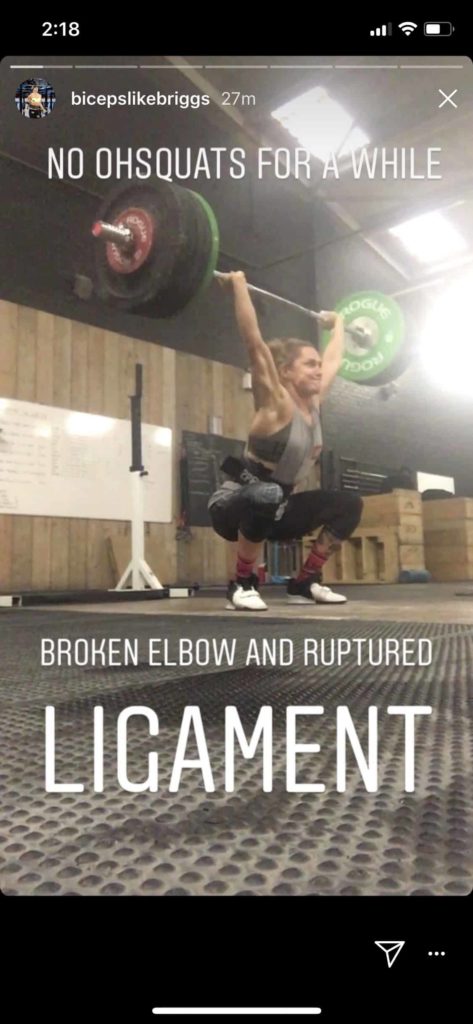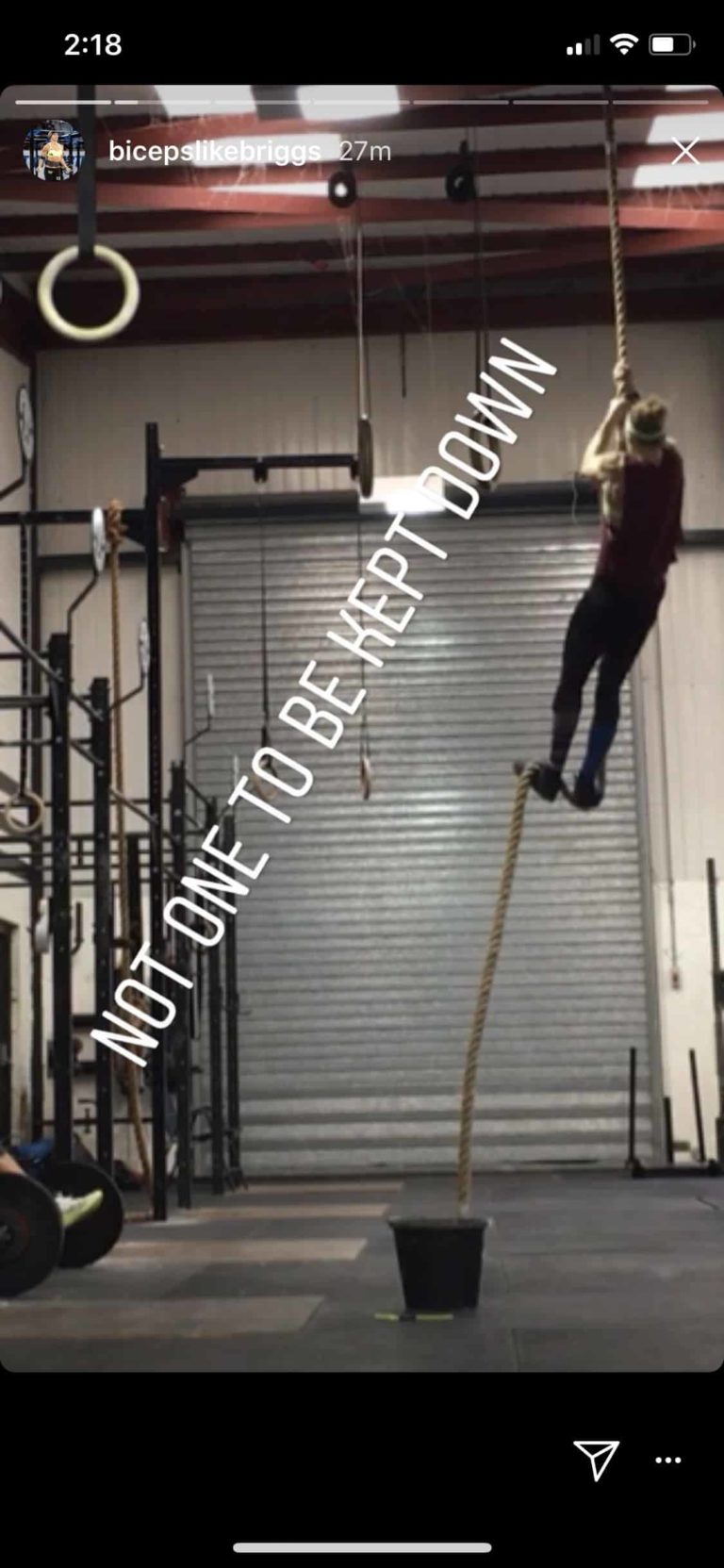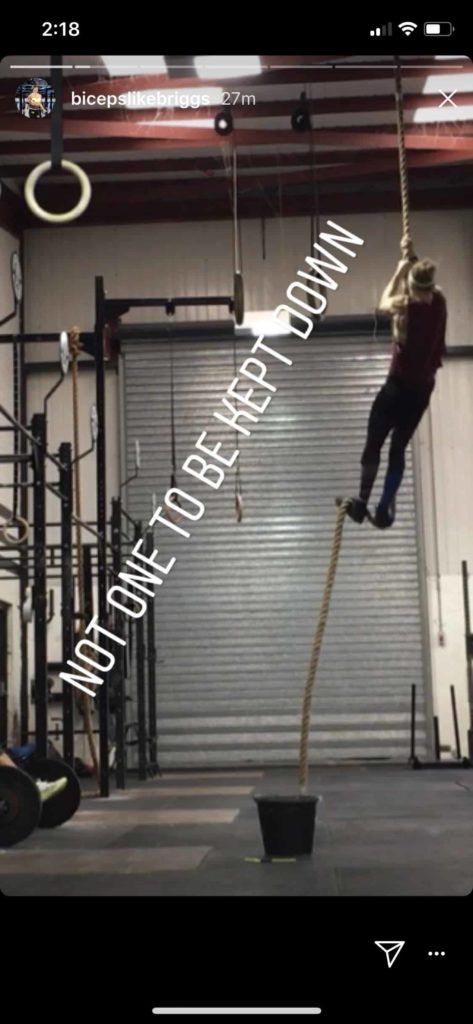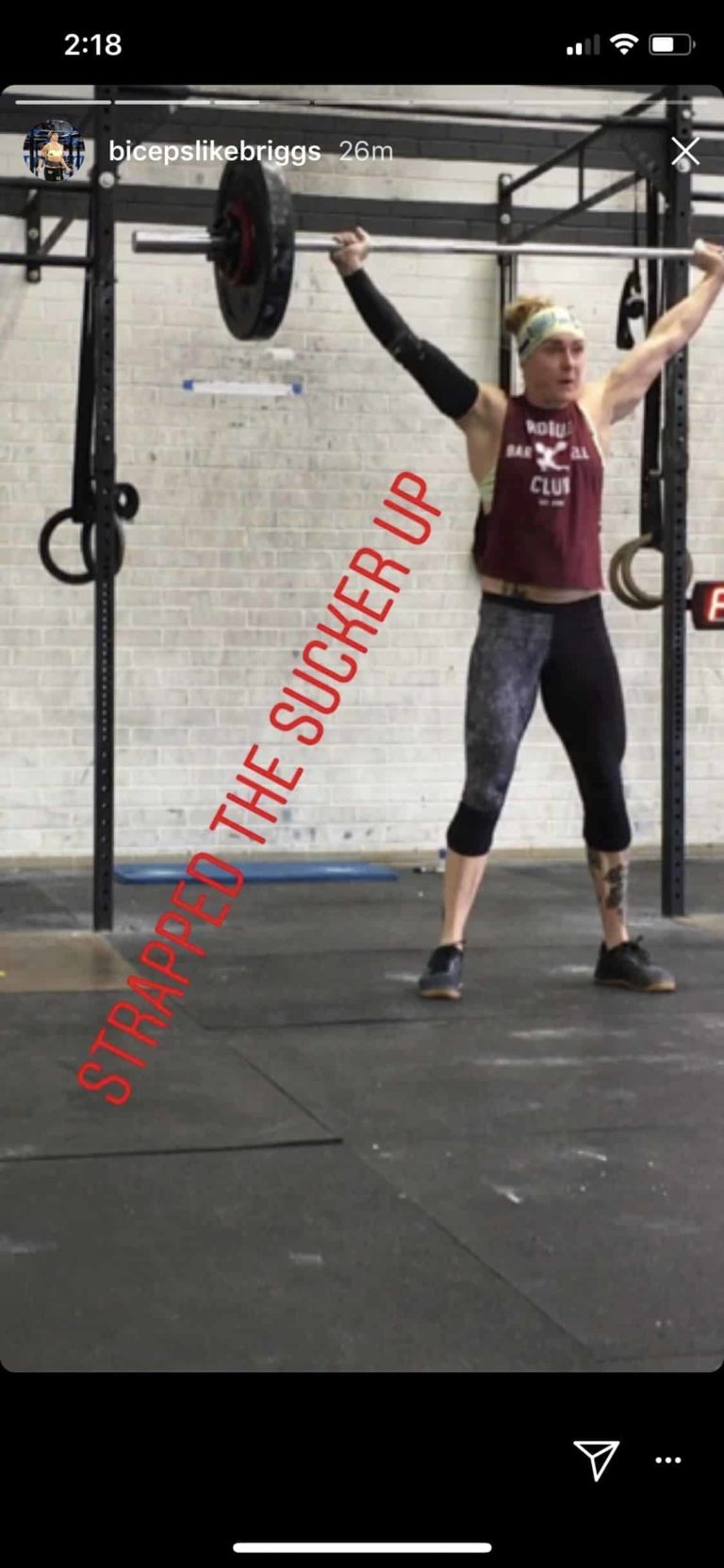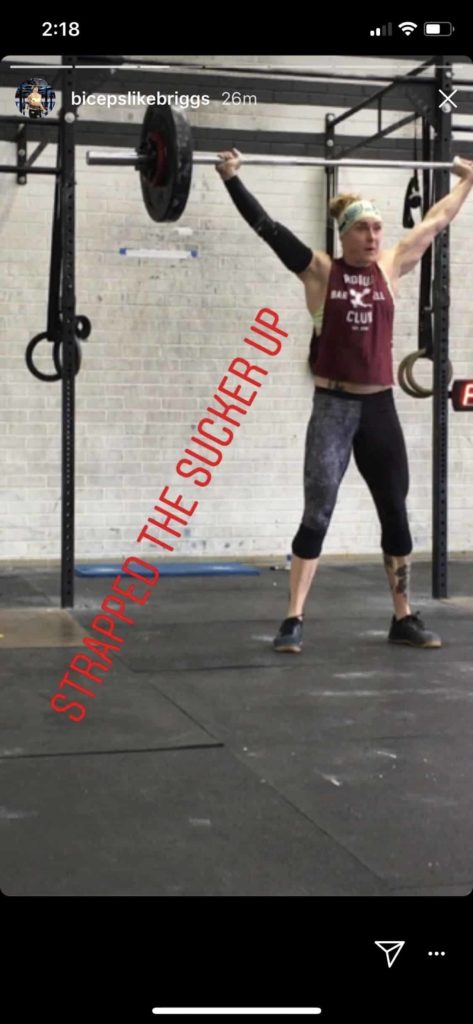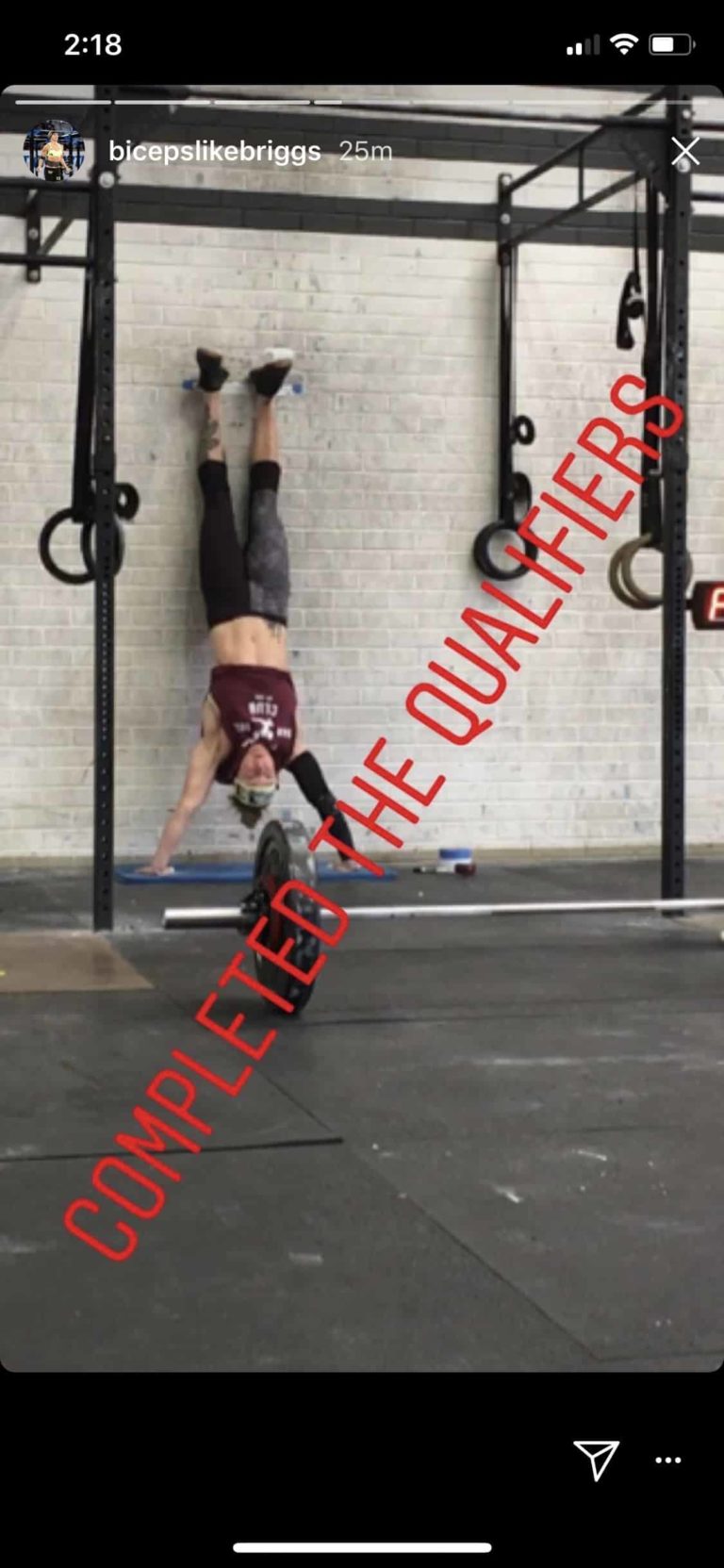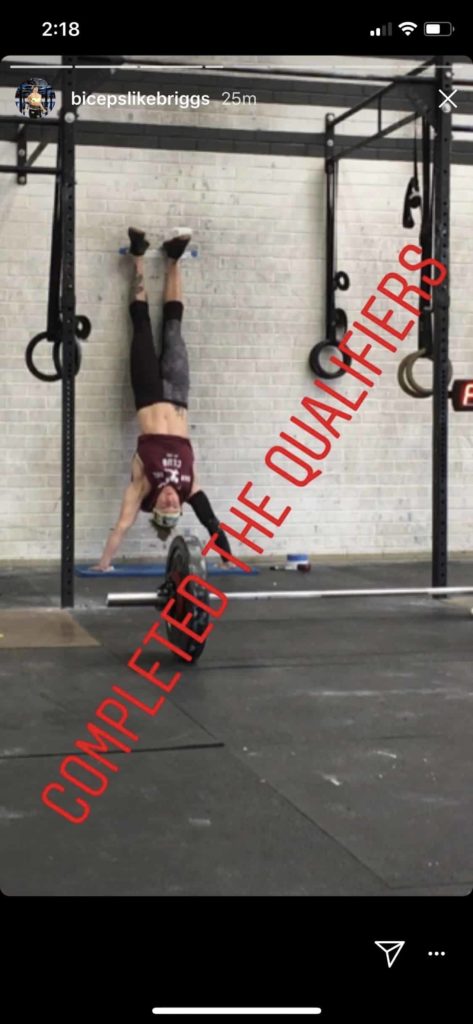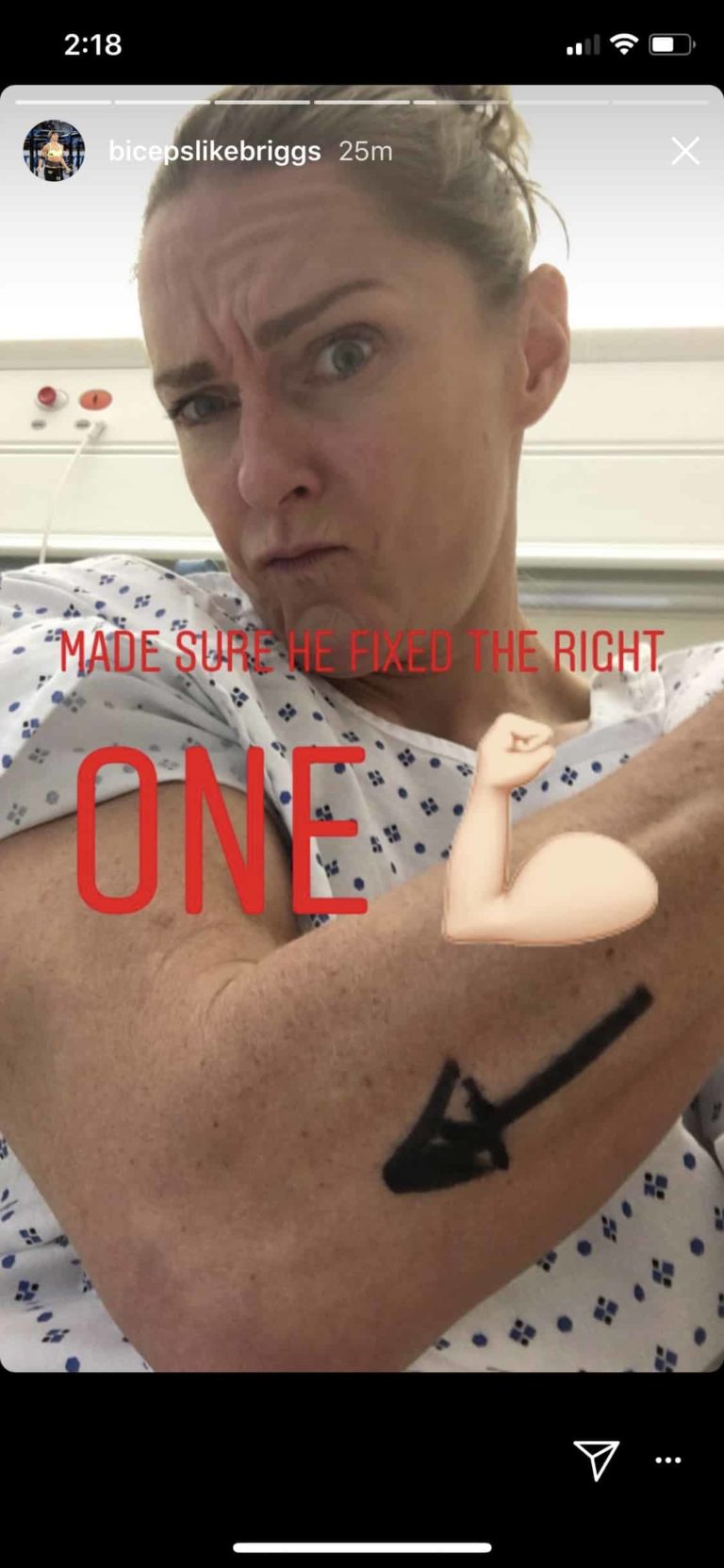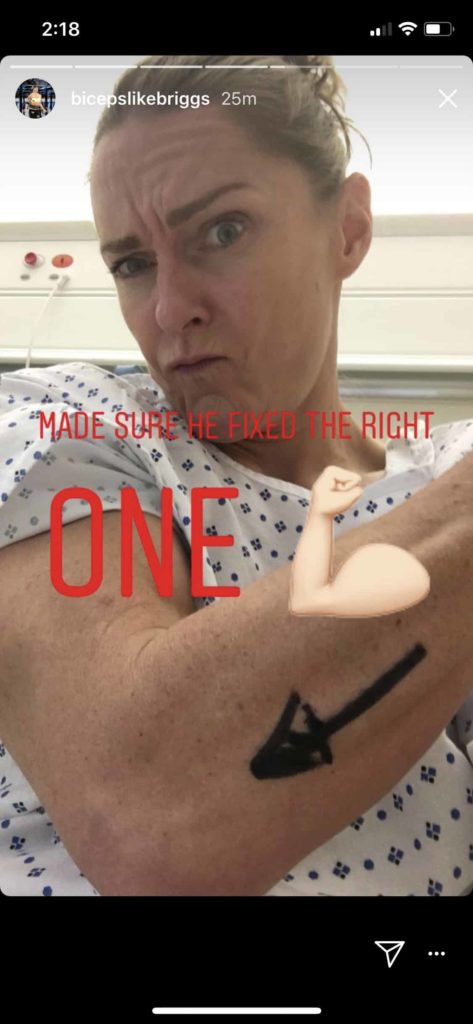 Despite the injury and training setbacks, Briggs seems to be keeping a positive outlook and even poking fun at the situation.
We're wishing Briggs a speedy recovery and hope to see her competing in the Masters category come August's 2018 Reebok CrossFit Games.
Featured image: @bicepslikebriggs on Instagram