New Yorkers expect (and normally get) everything on demand, whenever they want: Food, booze, entertainment, Uber Black Cars. Fitness is no exception, and 24-hour gyms dot the five boroughs so night owls and awake-at-4am day traders can get in workouts whenever suits them. But for some reason, true 24 hour/365 gym access has only applied to NYC's big-box globo gyms, and while there are plenty of CrossFit boxes open at the crack of dawn, there's never been a convenient place to get in a 3am snatch session right before a 4am artisanal chorizo taco binge.
A group of bi-coastal entrepreneurs are setting out to change that by bringing the latest branch of their chain to Williamsburg. Located in a separate room within CrossFit Outbreak Williamsburg, S&S Barbell is actually the third gym from a group called Squats & Science; they already have similar barbell facilities in Boynton Beach and For Lauderdale, Florida, in addition to a testing workshop in Seattle for their proprietary bar velocity tracker. S&S is a deceptively simple facility with nearly everything the dedicated powerlifter or weightlifter needs: competition racks, calibrated plates, bumper plates, Rogue rig, benches, a few odds and ends for assistance work, and top-of-the-line barbells for both disciplines.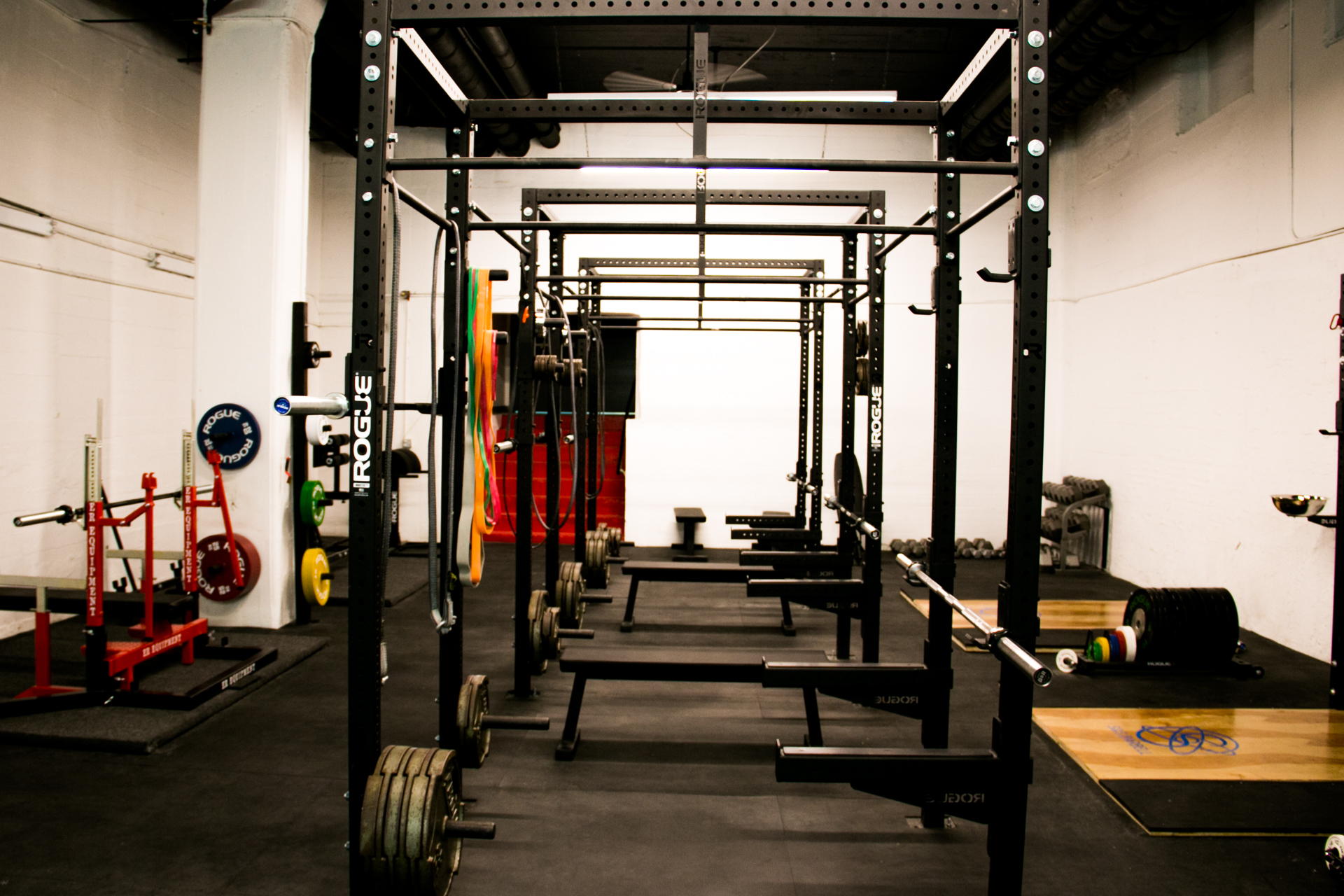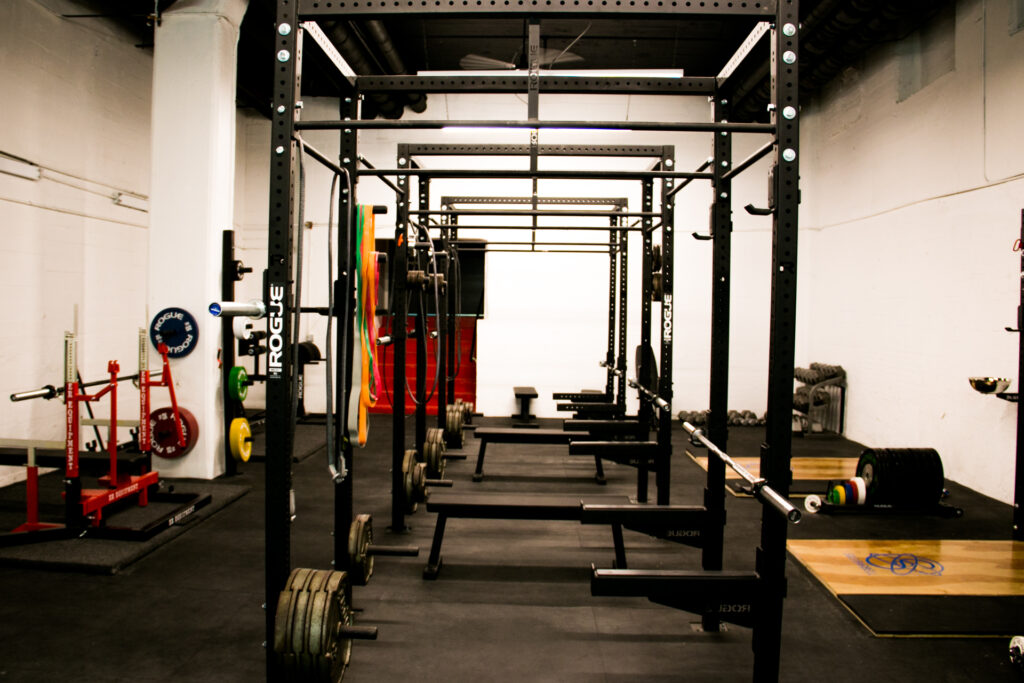 The space is still a work in progress, and a chalkboard in the back includes a crowdsourced list of additional equipment the members want; about half the entries have been crossed off as members donate pieces they find from Craigslist or their neighbor's basement. According to Squats & Science co-founder Jordan Berke, that sort of group mentality is at the crux of what makes the new facility run: There's no front desk staff and no cleaning crew, so members are expected to take care of the place as if it's their own.
A keypad system lets members enter the facility during wee hours, but that's barely scratching the surface of how high-tech gets baked into a facility where simple gravity does most of the work. The Williamsburg gym also serves as a main workshop for Squats & Science's OpenBarbell device, a bar velocity tracker with software that lets strength-loving nerds hack together their own algorithms and tracking metrics in the never-ending quest to get strong. When the folks at S&S say "speed work," they mean it: force, vectors, and velocity included.
I visited the new facility and caught up with Berke to talk squats, strength tech, and why New York was the logical home for the team's newest venture.
1. How did Squats & Science first come about? Tell me a little about your other locations?
Squats & Science came from a meeting a couple of years ago with our founding members. We were all contributing to strength sports in different ways by building great gyms, coaching at a high level for USA Powerlifting, and developing strength tech. We decided to pool our resources and operate under one name. Now we have three gyms in Fort Lauderdale, Boynton Beach and Brooklyn, we're working on our second velocity based training device, OpenBarbell V2, and our head coach Arian Khamesi just came back from sweeping team gold for the junior and sub-junior teams at IPF Worlds as the head coach of both.
2. You've said you want this to be America's most high-tech gym. How are you working toward that, and how are you involving the strength community in NYC?
OpenBarbell is the first device to make real velocity based training truly accessible. Our customers have found great success in incorporating OpenBarbell into their programming, but we believe it's capable of much more. At 1/10th the cost of comparable VBT solutions OpenBarbell enables gym owners or sports teams to install multiple devices in a gym setting and collect data for groups of athletes. We want to be the example of what a smart gym is capable of when it utilizes OpenBarbell, so we'll be leveraging our network of tech-savvy lifters (it's more common than you think) to hack our gym this coming November at our first hackathon. Some projects that we find particularly interesting: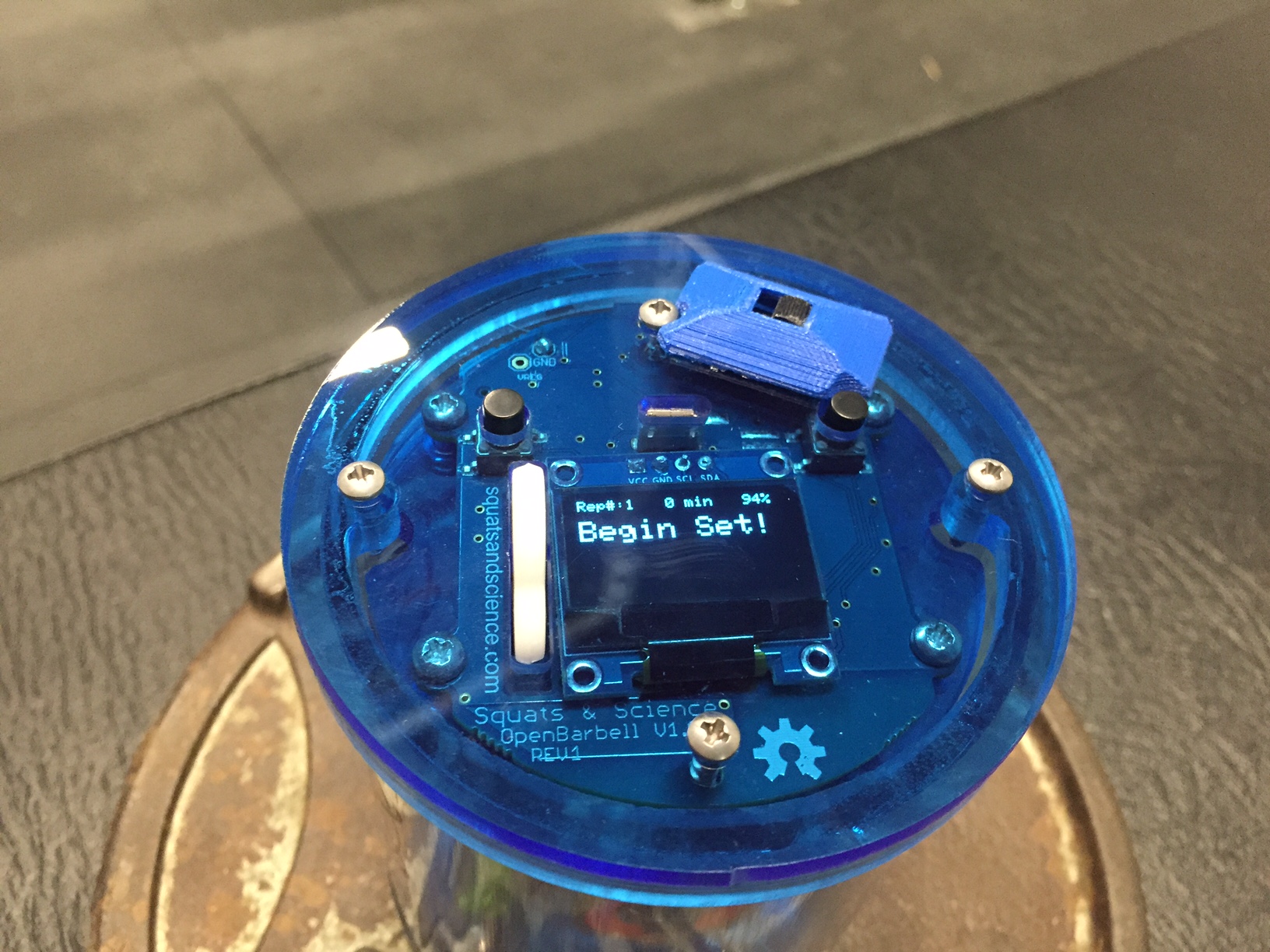 OpenBarbell V2
– Utilize our merchant system's API to pay back lifters memberships for every rep they do that month, counted by OpenBarbell.
– Use our Nest Cams to get an eagle-eye video of your lift based on which zone you're in (AKA which platform), starting 5 seconds before your first lift (detected by OpenBarbell) and ending 5 seconds after your last lift.
– Utilize our access control API (our keypad entry system) to detect who enters our gym and display their lifting history, velocities, 1RM predictions, and more.
We're actively looking for corporate sponsors and are hoping to give away awesome prizes, including free S&S Barbell memberships.
3. A 24 hour barbell gym sounds like it'd involve all sorts of logistical challenges. What's your staffing like? Is it really accessible 24 hours?
A 24 hour barbell gym comes with some unique challenges. First and foremost we're interested in maintaining our members' safety and security. When we originally considered opening a gym in Brooklyn we knew finding the right location would be a challenge, but luckily our space is almost ideal for our purposes. We have our own camera system keeping an eye on our facility as well as our buildings camera system, 24 hour security in the building, and the fact that we're over 30 feet below any residential units allows us to blast Metallica all night. We also went the extra mile in regard to safety, and outfitted our facility with Life-Alert style emergency buttons if you're lifting without our staff present and don't trust our safety supports.
Our gym is truly 24 hours. Unlike some '24 hour' facilities we don't close for holidays and we don't close down after 9 PM on weekends. We're classified as an unstaffed 24 hour gym, so lifters looking to try our our facility need to make sure they stop in during walk-in hours (you can find them at snsbarbell.com) when we're here to let them in. Otherwise once signed up they can lift whenever they'd like.
4. Do you think there's an increased demand for barbell-specialty gyms? Why not just open a CrossFit affiliate with powerlifting and additional Olympic lifting equipment?
I think barbell gyms are next in the natural progression of exercise facilities. There's been an incredible resurgence in back to the basics lifting, utilizing big compound movements as the cornerstone of a good training program and focusing on overall strength as a primary motivation for setting training goals. There's a major distinction between the traditional CrossFit member and a barbell gym member. CrossFit tends to be more community oriented and aimed at general fitness and is built for the beginner/intermediate athlete (most advanced CrossFit athletes do very different training than the CrossFit HQ WODs). We attract lifters that don't mind driving past a half dozen other gyms every day, desire more open-gym time and are looking to get bigger/faster/stronger rather than increase general fitness.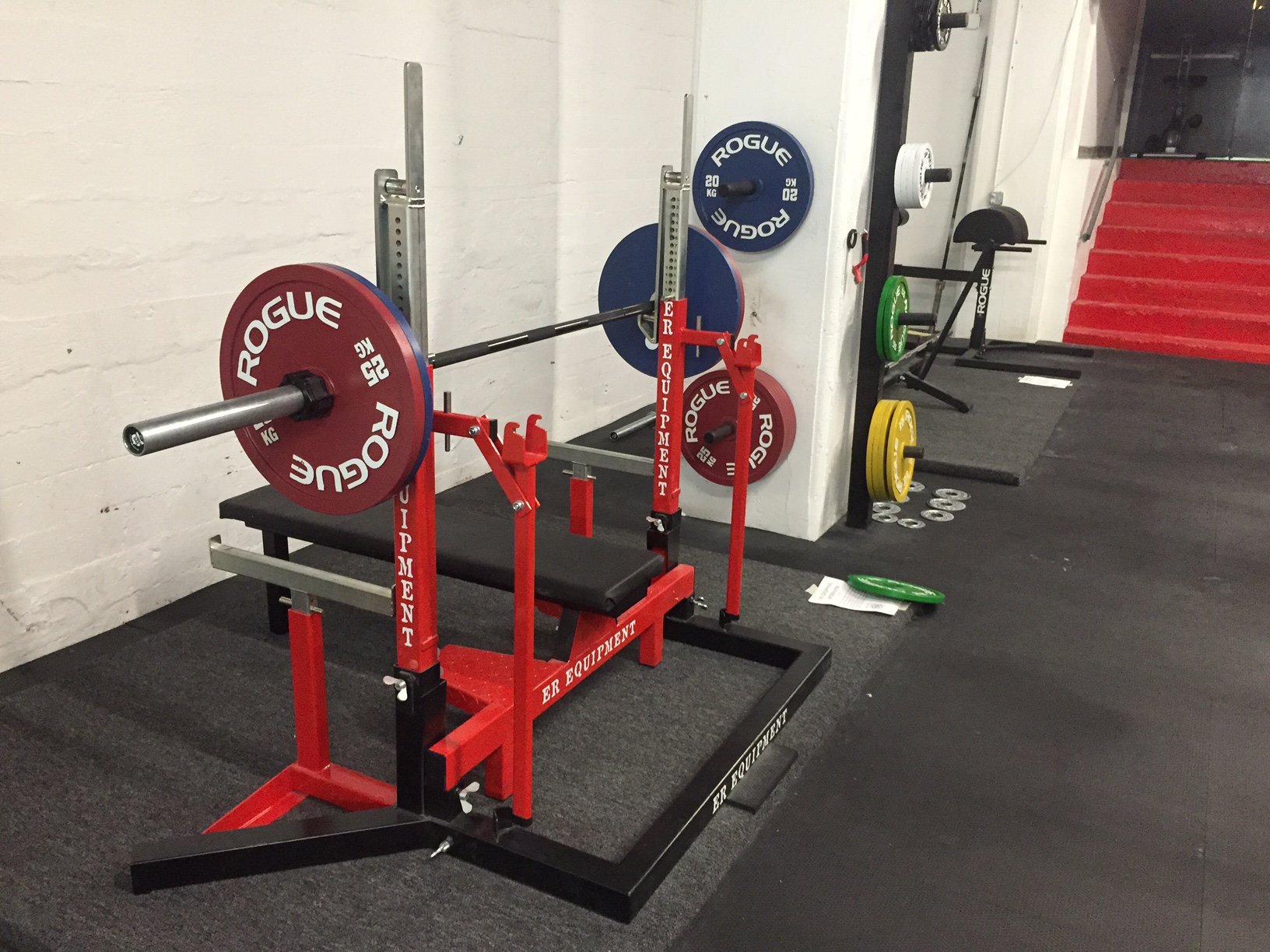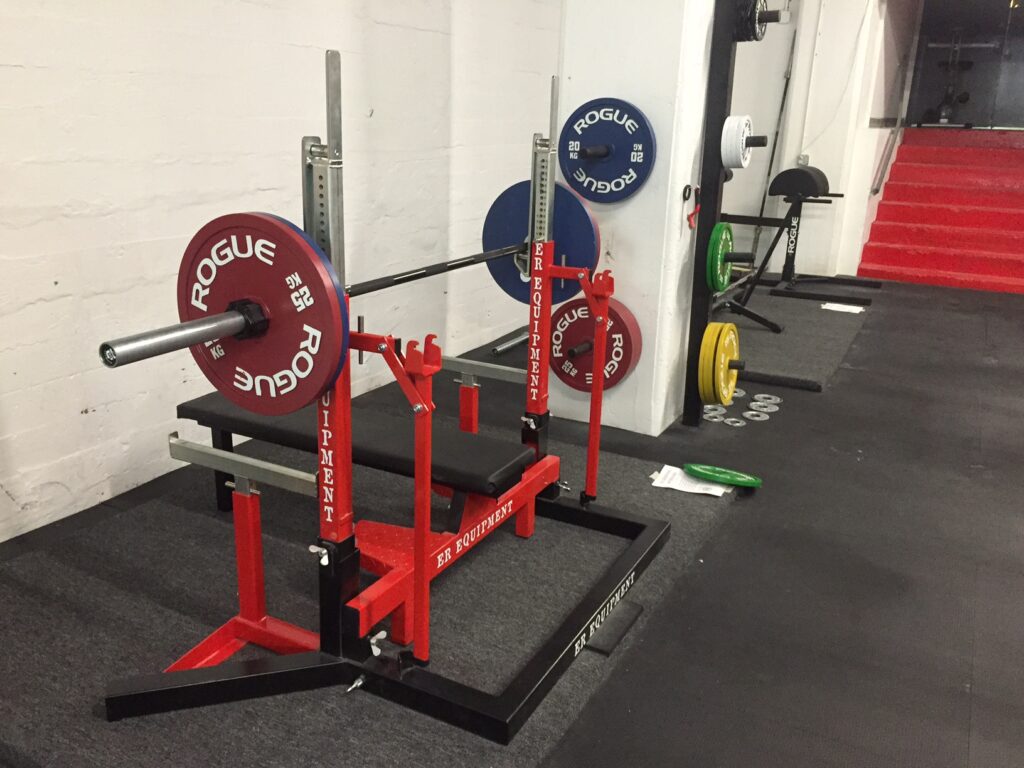 Most of our potential customers are like fitness step-children, because they don't quite fit in a commercial gym, they don't want to take CrossFit classes but still have to pay their coached prices, and they rarely get access to the kind of equipment they need for optimal training.
5. What kind of members have you attracted so far?
Our early members are for the most part competitive Powerlifters or Olympic lifters who are looking for better equipment and hours, or people who do similar training and are quickly reaching the limits of their current facility. We hope to eventually attract more novice lifters when we launch our optional coached membership this summer. One of the primary motives of Squats & Science is to make strength training more accessible, and we hope our low price, flexible hours and great community will help make strength training in NYC less terrible.