In September 2020, weightlifting coach, journalist, and author Jim Rutter self-published a book he hoped would ignite conversation in the lifting community both in the United States and abroad. Titled The Sport Is Steroids, Rutter's book examines doping culture, practice, and testing, largely through Rutter's own analysis and the perspective of Pat Mendes, a lifter who represented both the United States and Brazil in international competition.
Shortly after the book's release, Rutter gave the following interview to BarBend, which we've presented below in its entirety.
Note: The interview below is presented in its unedited form. This interview was conducted via email. The comments and views expressed by Jim Rutter are his alone and do not necessarily reflect the opinions of BarBend.com, its editorial staff, and/or organizational partners. BarBend does not support or condone the use of banned substances in strength competition.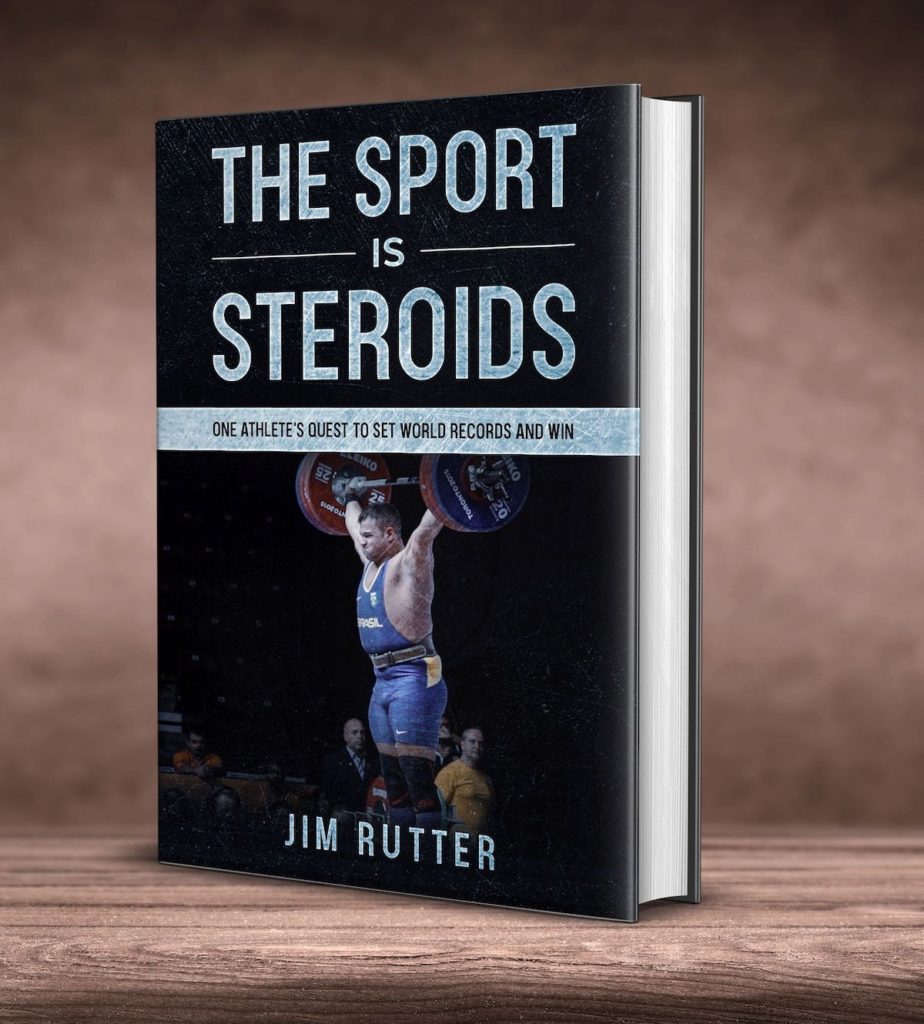 BarBend: Is the book being released through a publishing house, or is it self-published?
Jim Rutter: From my end, the book is self-published. I am in negotiations with a UK-based company to have them print and distribute the book in UK and Europe as well as the USA.
I have worked with a traditional publisher on a prior title and chose to go the self-publishing route for a few reasons. By self-publishing, I set the timeline of publication (which can drag on for months with a publishing house). I also exercised more creative control over the finished product and keep a greater share of the proceeds.
Tell us about your choice for the title.
The title is intentionally controversial. Saying "weightlifting is steroids" doesn't reflect the manner in which this sport is (mostly) practiced in the United States, the UK, Japan, Germany, Italy, South Korea and countries in northern Europe. But it does indicate the widespread usage of drugs like Oral Turinabol during the period in which Pat Mendes competed (2008-2015). The Olympic re-tests showed the prevalence of that drug in particular during the 2008 and 2012 quadrennials.
It's controversial in another way as well. I could have just as easily—and more accurately—titled the book "All Sport Is Steroids." Cycling, Swimming, combat sports, and especially Athletics all fill the roster of doping cases with only slightly less percentage of participants per sport than weightlifting. Athletes in those sports use performance enhancers, and as my research shows, surveys and independently published studies show that drug use in those sports tops 30% of competitors at the world and hemispheric level.
I believe—and attempt to point out—that it's because of how WADA and the IOC targets weightlifting in particular that makes it seem like weightlifting is the sport that sees the greatest abuse of PED's.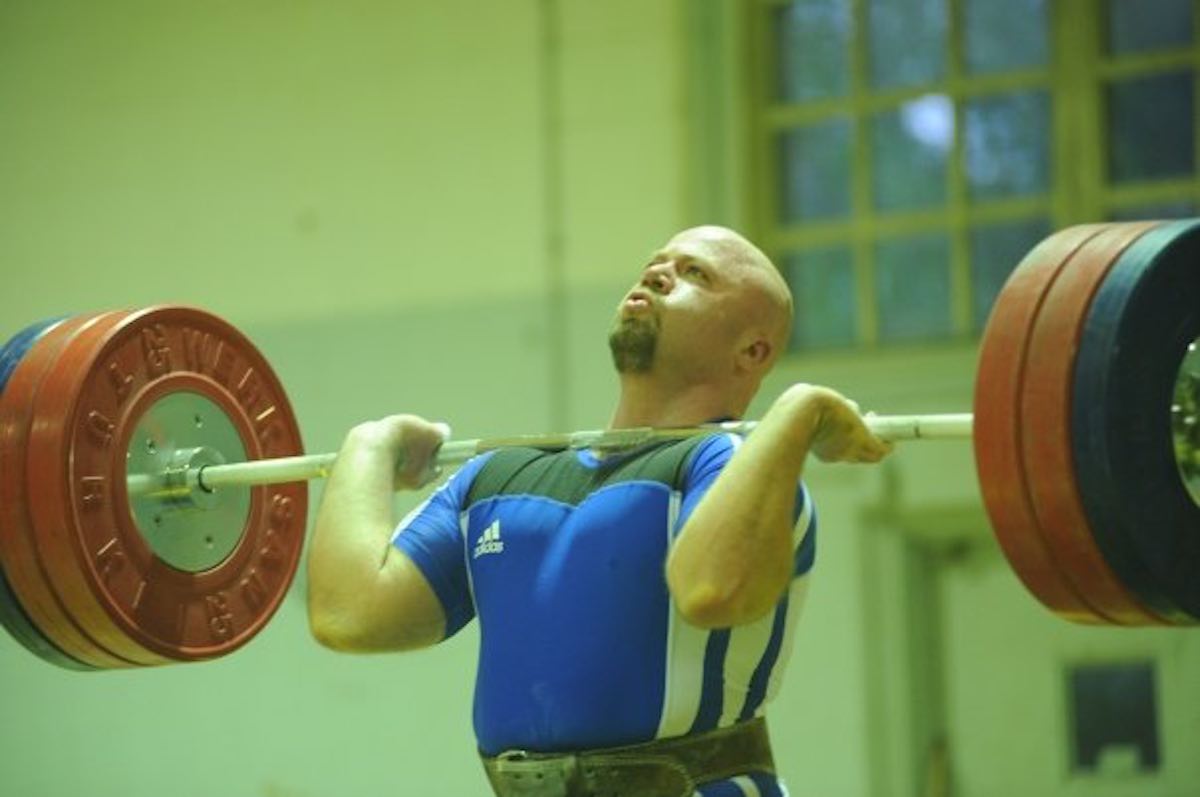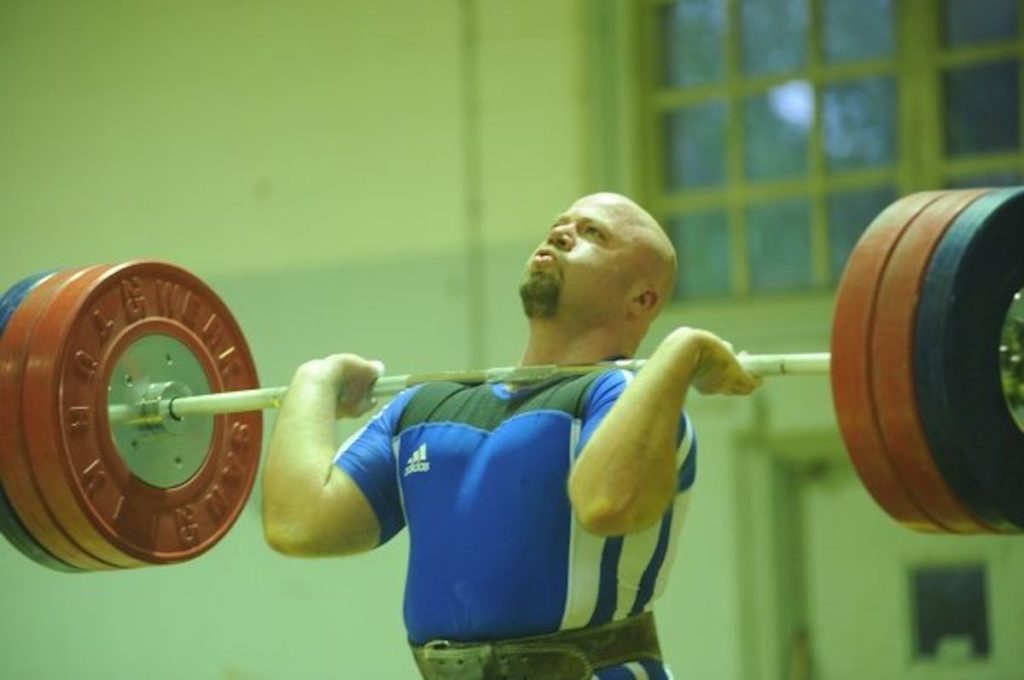 The main subject of the book is Pat Mendes, a former international level weightlifter who competed for both the United States and Brazil. Pat's weightlifting career included multiple doping suspensions, which you examine in the book. How did Pat come to be the main subject?
Pat and his wife Taylor Lumpp moved to Philadelphia in 2017 (he started a local position with Vivint, a home-security company). I had met Pat briefly at the Arnold in 2012 and like most weightlifters and coaches at the time, watched his amazing strength feats on YouTube or in person at Nationals.
Taylor began training at our club (Philadelphia Barbell) and Pat dropped by once a week to squat (once a month he maxed out—and still holds the in-house records of a 180kg snatch and 205kg C&J, not to mention a monster muscle snatch at 120kg!). One night, we held a going away party for a member who was leaving for medical school and I invited Pat and Taylor to attend.
That night, Pat and I discussed this book as a project and for the next nine successive Sundays, I sat around their dining room table interviewing them for three hours or more each visit. His story fascinated me and I wanted to tell it to the world.
What, if anything, do you think is unique about Pat's story?
In my opinion, the most remarkable aspect of his story is that Pat attempted to do in secret what the state-sponsored doping systems did via bribery and corruption. He set out to break world records (and unofficially snatched a 207kg Junior World Record in training). Most of those records, especially the senior world ones, have been set by PED users. It's even more remarkable that he achieved what he did in a country that aggressively targets weightlifting as a sport for doping control.
Pat also snatched weights no other American has even attempted. He possessed an astonishing discipline for training. He put in 12-15 sessions per week on average, for years. Yes, he took drugs and yes, they influenced his results. But there's a reason he won Rookie of the Year for an industry leader in a field (sales) he had never tried. It's because of his tremendous focus, persistence and commitment to achieving his goals, which he brought to weightlifting before he even knew what a snatch was.
Which other athletes, coaches, and officials did you interview for the book?
In the endnotes of the book I indicate when I felt comfortable or appropriate (or had permission) to give an interviewee's name. Most of the time, the athletes, coaches and officials interviewed requested confidentiality. But I can say that I have interviewed athletes from about a dozen nations and coaches from a little over half that number, in addition to officials with USAW, USADA, the IWF and other affiliated sports and industries.
Many people wanted to talk; few felt safe enough to attach names to their words.
The book examines doping in weightlifting through the perspective of one main individual, and you make it clear in your introduction that at least part of what the book presents is based on your own opinion. How did your own view on doping in weightlifting evolve over the course of the research and writing process?
My views on drug use in sport definitely evolved while writing this book. Mostly in terms of how I view professional vs Olympic sport.
Growing up, I wholeheartedly endorsed the Olympic ideal, which strongly incorporated the idea of amateurism (the first Olympics I remember watching were the 1984 Los Angeles Games). After working on this project and learning just how much money the IOC rakes in, I no longer subscribe to that amateur ideal. My view of the Olympics now more aligns with my perception of the NFL or MLB: those leagues are part of the entertainment industry; whose product involves staging and marketing a sport.
Few people I know still experience outrage over drug use in football (although some purists in baseball remain). I personally don't care that Julian Edelman took PED's and had to sit four games any more than I care about Lance Armstrong. Every top-tier competitor in cycling dopes; I played college football, knew which athletes on my team took drugs and assume it's rampant in professional football as well.
In the same sense, I have become more apathetic to drug use in Olympic sport. I still very much view it as cheating, at least in terms of results (for instance, I have no problem saying, "so and so couldn't lift as much without the drugs").
But in my mind, the stakes have changed. The Olympics no longer pits amateur athletes contesting national and personal pride against another nation's competitors. Many or most at that level are sponsored by major companies and earning significant revenue. They're playing a sport, yes, but are also protecting their jobs while trying to earn more money in larger markets.
Do you believe doping in international weightlifting can be effectively controlled/stopped?
Only by degree, but not entirely. Scientists continually create whole new classes of molecules and WADA is always in catch-up mode. Moreover, I think gene doping will significantly transform all sport. Once geneticists perfect processes like CRISPR, the modification of embryos for certain properties (like oxygen-carrying capacity in the blood) will radically alter the landscape of competition. Maybe that's 10 or 20 years out, but it will happen.
What sort of response do you anticipate the book will receive in the weightlifting community?
The response will be mixed. Pat absolutely influenced the growth of this sport in the USA during 2008-2012. Long before Instagram, he was the first real YouTube weightlifting sensation. His fans still discuss him openly on Reddit, people still comment and share his 200kg snatch, the "World's Strongest Teenager" video and follow him in droves to see him execute his 600lb-a-day squat challenge.
That said, many others see him as an example of what's wrong with the sport. On my initial Facebook post about the book (meant for family and friends), a comment-war started about "Why should anyone still hype this guy?"
Yet everyone still reveres Ilya, loves Lasha and adores Toma. All of whom have served doping bans.
I don't think the IWF, the IOC or WADA (not to mention USADA) will appreciate at all the attention I bring to their flawed approach to doping control, especially regarding the long-term metabolites of Oral Turinabol and the Olympic re-tests.
What sorts of conversations do you hope it creates?
I make it very clear in "Appendix One: WADA's Flawed Test for Oral Turinabol Metabolites" that WADA has erred significantly in the application of that test, both via the concept of strict liability and regarding Comfortable Satisfaction, which they use as a burden of proof in determining an Adverse Analytical Finding (i.e., positive drug test).
Many cases in The UFC and professional baseball have shown the limitations of that long-term metabolite test in both determining an Adverse Analytical Finding and meriting punishments/sanctions when a positive test result occurs. USADA has in its November 2019 updated policy for The UFC established detection thresholds for those metabolites for UFC fighters. The levels they set that excuse a positive result in fighters have seen many weightlifters (such as Oleksiy Torokhtiy) lose their medals from the Olympic re-tests.
So the first conversation I want to start is "hey, we need to re-examine the results of all these Olympic re-tests and maybe give back all those medals and results we stripped away."
The second conversation I hope to start involves examining why weightlifting gets singled out for drug use. Yes, PED-abuse occurs in our sport, but it's also in great evidence among many other Olympic disciplines. Yet when the IOC wants to apply a newly developed test for Oral Turinabol metabolites, who do they hound first? Weightlifters (and some likely-doped Russian track and field athletes). What about swimming? Combat sports? Athletics?
Finally, I think it's time to take a hard look at the conflicts of interest between WADA and the IOC. WADA is in no sense an independent testing agency. They are staffed in many significant positions by people that hold or held dual roles at the IOC. Moreover, they receive half their funding from the IOC. In my opinion, Craig Reedie's presidency of WADA was an absolute disaster, just as badly as Lamine Diack's presidency of World Athletics (Diack is about to be sentenced in French court for his roles in bribery scandals that rocked track and field).
And it's because there's no independence of doping control at the Olympic level. There never has been.
Featured image courtesy of Jim Rutter