When you hear "500-kilogram deadlift" you probably think of 2018's World's Strongest Man Eddie Hall, who became the first man to lift that weight in 2016. But he's not the only person to hold 500 kilos in his hands — this week, in the small Norwegian town of Bodø, Martin Tye lifted 500 kilograms to become the World's Strongest Disabled Man and the world record holder in the seated deadlift.
This is a big deal. Watch the video of the lift below.
"2nd man ever to lift 500k," he wrote on his Facebook page. "Reckon a head to head with (Eddie Hall) is in order."
He won the entire championship along with several other events including the vehicle pull and the dumbbell overhead press. After thanking his sponsors he posted a photo that showed another similarity with Eddie Hall: after making the world record lift, he exploded a bunch of blood vessels in his eyes. (In an interview with BarBend, Hall described going partially blind after his lift.)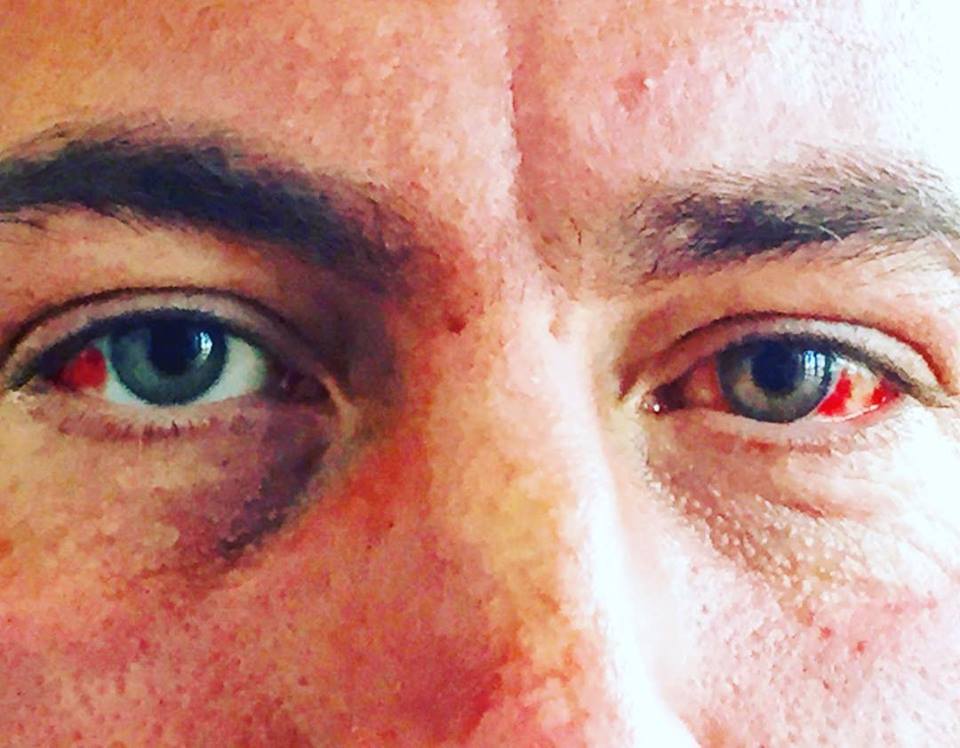 Picture via Martin Tye on Facebook.
He wrote,
This is what pushing the boundaries looks like… never be afraid to push yourself to the extremes, the human body is an amazing thing and can cope with a lot. I use some of the hardest events in my life to motivate me to push myself harder each time. Through doing this I am only 1 of the 2 men in the world to achieve the 500kg deadlift record. My aim now is to go heavier than anyone has ever gone in history.
Tye hasn't been able to walk without severe and debilitating pain since 2009, when a suicide bomber drove into his vehicle in Kabul. He has since become British Champion in indoor rowing (fixed seat) and medaled at the Invictus Games Toronto six times. At last year's Games he won a gold medal in heavyweight powerlifting, benching a huge 185 kilos (407.8 pounds).
He's now training for the 2018 Invictus Games that will be held in Sydney this October. Per his comment above, he's also continuing to train in the hopes of breaking that 500-kilo barrier. At this point, we certainly don't doubt his ability to defy those odds.
Featured image via Alexander Armot on Facebook.