The 35th Arnold Classic, occurring from March 3-4, 2023, features a former Mr. Olympia, two Arnold Classic winners, two Olympia 212 champions, and five other Men's Open pros. Though all divisions have become popular over the years, the Men's Open (known as the Arnold Classic) is typically the highlight of the Arnold Sports Festival's bodybuilding showcase.
The 10 men in this year's contest had their own buzz going into the show, making this one of the most anticipated Arnold Classic lineups in the last few years.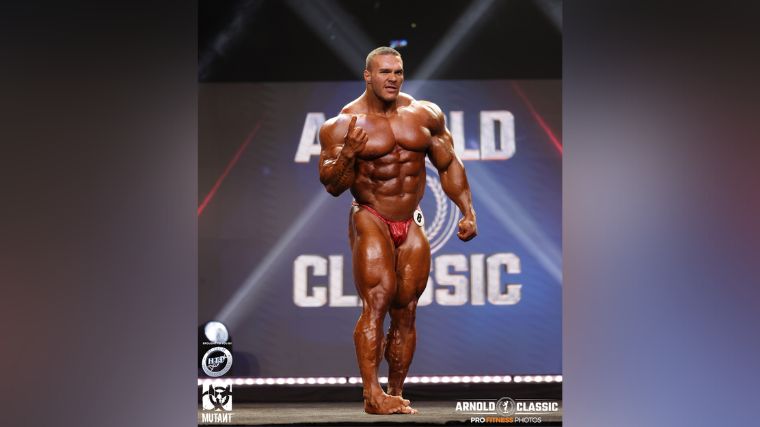 [Read: The Best BCAA Supplements for Muscle Gain, Keto, and More]
The first callout included Nick Walker and Shaun Clarida, who got the loudest applause, Samson Dauda, Andrew Jacked, and Mamdouh "Big Ramy" Elssbiay. By the third callout, Walker, Jacked, and Dauda were being compared. The judges switched these three men around for multiple comparisons. They appear to be the top three in the running for the title going into the finals on Saturday night, March 4.
You can find the complete callout list below:
Callout #1
Callout #2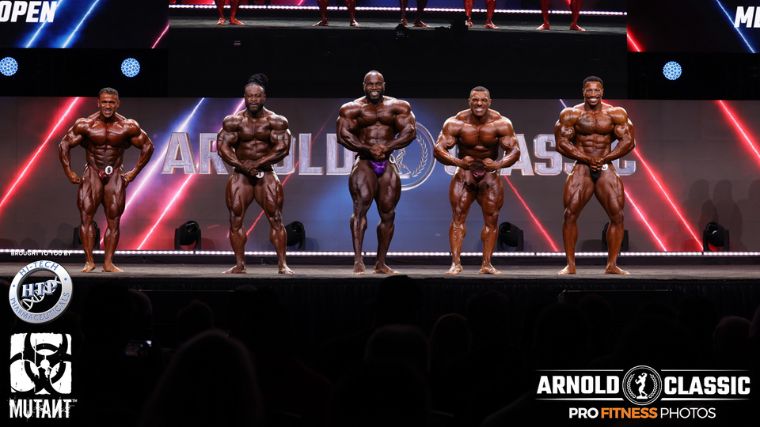 [Related: Kassandra Gillis Victorious at the 2023 Wellness International]
Callout #3
William Bonac
Shaun Clarida
Mamdouh Elssbiay
Akim Williams
Callout #4
Nick Walker
Andrew Jacked
Samson Dauda
How Bodybuilding is Judged
Bodybuilding is considered subjective by the masses. Yet, competitors are still judged meticulously by a panel of judges. Here's a breakdown of how the judging process works:
[Read: The Best Creatine Supplements for Bulking, Mixing, and More]
Past Arnold Classic Winners
1989 — Rich Gaspari
1990 — Mike Ashley
1991 — Shawn Ray
1992 — Vince Taylor
1993, 1997, 1998, 2000 — Flex Wheeler
1994, 1996 — Kevin Levrone
1995 — Mike Francois
1999 — Nasser El Sonbaty
2001 — Ronnie Coleman
2002, 2003, 2004 — Jay Cutler
2005, 2006, 2008, 2013, 2015 — Dexter Jackson
2007 — Victor Martinez
2009, 2010, 2016 — Kai Greene
2011, 2012 — Branch Warren
2014 — Dennis Wolf
2017 — Cedric McMillan
2018, 2020 — William Bonac
2019, 2022 — Brandon Curry
2021 — Nick Walker
[Read: The Best Nitric Oxide Supplements for Muscle Pump, Endurance, and Recovery]
Saturday Night Finals
The second day of competitions will include Men's Physique, Bikini, Men's Wheelchair, and the finals of the Arnold Classic. The evening show is available on pay-per-view, starting at 7 p.m. Eastern time, courtesy of Fanmio.
Featured Image: Courtesy of the Arnold Sports Festival