The 2023 Arnold Sports Festival (ASF) in Columbus, OH, is home to the second-most prestigious bodybuilding titles outside the Olympia weekend. Part of the 2023 ASF is the Fitness International, which pits some of the most elite bodybuilders in the Fitness division against each other in both posing and routines for the judges.
At the 2023 Fitness International, defending champion Ariel Khadr had her sights set on defending her crown won at this contest in 2022. She had to overcome a stacked field that included Jaclyn Baker, who ousted her by one rank at the 2022 Olympia.
Khadr triumphed over the rest of the field in Columbus to become the seventh multi-time Fitness International champion. Here are the full results:
2023 Fitness International Results
Ariel Khadr
Jaclyn Baker
Michelle Fredua-Mensah
Allison Kramer
Tamara Vahn
Tiffany Chandler
[Related: 2023 Arnold Classic Men's Open Pre-Judging — Walker, Jacked, Dauda In The Top 3]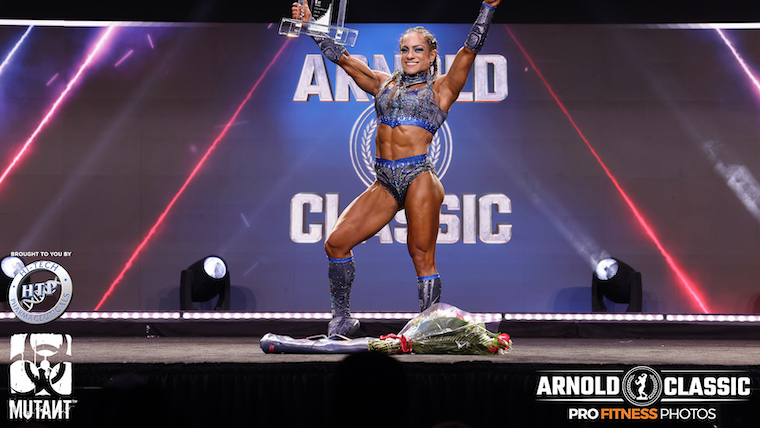 [Related: 2023 Arnold Classic Results — Live Updates and Winners]
The Fitness International scoring system is identical to the Olympia and other pro bodybuilding shows. Competitors earn one-third of their scores during posing and comparisons and two-thirds of their scores during individual routines.
During the posing routines in pre-judging, it was clear who the standouts were in the eyes of the judges. Baker and Khadr, the respective silver and bronze medalists behind Missy Truscott at the 2022 Olympia in Las Vegas, NV, in December, emerged from the field for their unparalleled conditioning. Both athletes brought paper-thin skin and separated musculature to the stage that separated them from their competition.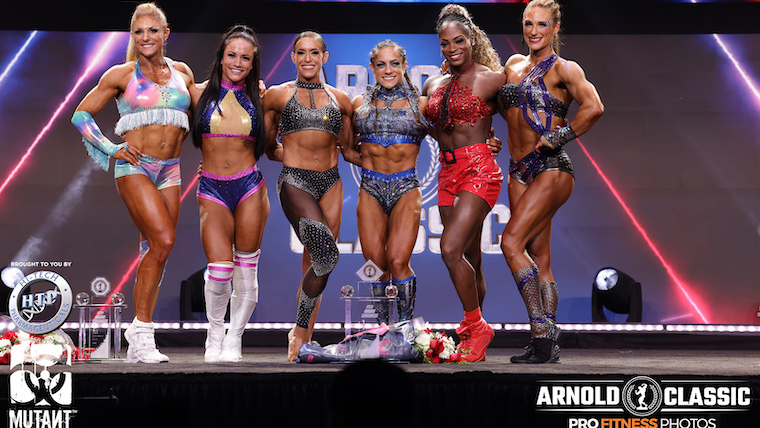 [Related: 2023 Arnold Classic Results — Ramon Rocha Querioz Triumphant in Classic Physique]
The Fitness routines got underway as the evening rolled in in Columbus, OH. Khadr's routine displayed her as a futuristic cyborg bodybuilder with a custom helmet. Not only was her routine more than enough to garner crowd favor, but it also excelled her up the judges' scorecards. At the time of this article's publication, the prize money for the 2023 Fitness International was not announced, but it will be updated when that information is made available.
Featured image courtesy of the Arnold Sports Festival.