The Classic Physique contest at the 2023 Arnold Sports Festival crowned a new champion on March 3, 2023. After two intense rounds of posing for the judges who kept a watchful eye, the runner-up at the 2022 Olympia, Ramon Rocha Queiroz, remains Chris Bumstead's number-one contender.
Queiroz scored his first Arnold Classic title in Columbus, OH, besting the other six elite competitors in the division contending against him. It is Queiroz's first major pro show victory of his young career. Below are the full results:
2023 Arnold Classic Results — Classic Physique
Ramon Rocha Queiroz
Alex Cambronero
Courage Opara
Junior Javorski
Jason Brown
[Related: 2023 Arnold Classic Men's Open Pre-Judging — Walker, Jacked, Dauda In The Top 3]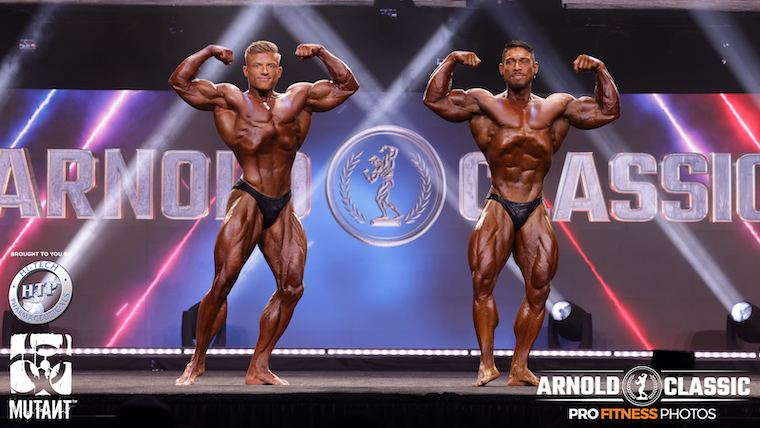 A new champion was a certainty entering the contest as two-time winner Terrence Ruffin did not attempt a title defense in 2023. Queiroz met the expectations set for him after his showing against Bumstead in Las Vegas, NV, at the 2022 Olympia in December. He and Kalecinski were in the final callout side-by-side, proving that the time between the Olympia and Arnold Classic was insufficient to throw either man off their mark.
While Bumstead brought the best package of his career to that show to claim his fourth consecutive Olympia title, the only bodybuilder appearing to give him a tight run for the title was Queiroz. That notion held in the eyes of the judges who, after a direct comparison with Kalecinski, gave the nod to "Dino."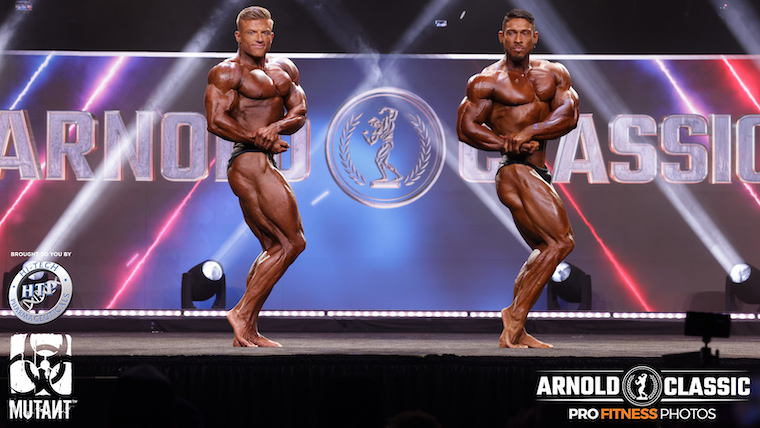 [Related: 2023 Arnold Classic Results — Live Updates and Winners]
Queiroz was already qualified for the 2023 Olympia scheduled for Nov. 2-5, 2023, in Orlando, FL. His win in Columbus effectively blocked another competitor from claiming their Olympia slot through the Arnold Classic. Kalecinski has been relatively consistent over his last several appearances and only seems to get better with each show — he was awarded the Ed Corney Award for the best posing in Columbus. Kalecinski won bronze at the 2022 Olympia, so his spot in 2023 is secure.
Cambronero, Opara, Javorski, Brown, and the rest of the Arnold Classic roster, aside from Sommerfeld, who won the 2023 Saudi Arabia Pro, will all have to contend in and win a pro show during the 2023 season to qualify for the 2023 Olympia. There is a lot of time between the Arnold Classic and November, so they will have plenty of opportunities to potentially stand atop a podium. Queiroz leaves Columbus with the $60,000 prize purse for winning the Arnold.
Featured image courtesy of the Arnold Sports Festival.