The 2023 Arnold Classic weekend has awarded its first champions on Friday, March 3, 2023, in Columbus, OH. Among the three divisions that contended to kick off the weekend, Wellness featured some of the pinnacle athletes in the sport clashing for the vacated crown. Isabelle Nunes, who won the contest in 2022, did not participate in 2023 due to a knee injury keeping her from the second grandest stage in the sport.
That left the door open for Kassandra Gillis of Canada to venture forth and seize the 2023 Wellness International title. This is Gillis' first win of the 2023 season and locks her a spot to compete at the 2023 Olympia on Nov. 2-5, 2023, in Orlando, FL. The results for the 2023 Arnold Classic Wellness contest can be seen below:
2023 Arnold Classic Results — Wellness Division
Kassandra Gillis
Rayane Fogal
Alexis Adams
Marissa Andrews
Andrea Hrenko
[Related: 2023 Arnold Classic Men's Open Pre-Judging — Walker, Jacked, Dauda In The Top 3]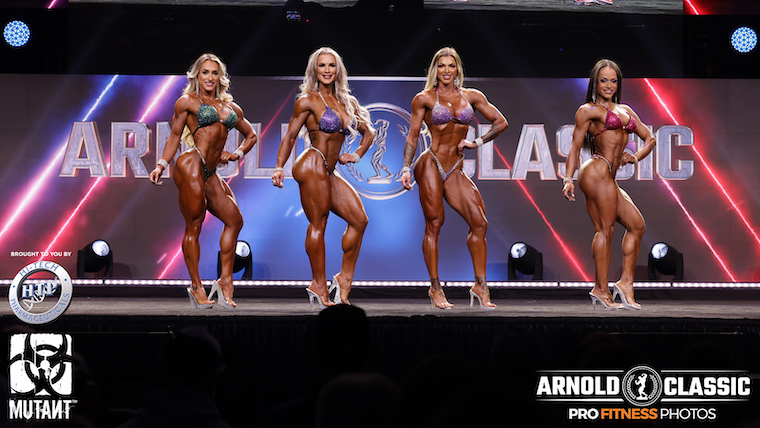 Only one round of comparisons was all the judges needed to submit their scorecards. Gillis beat out Angela Borges, who finished as the runner-up for the second straight year at the Arnold. Borges was the bronze medalist at the 2022 Olympia in Las Vegas, NV, one rank higher than Gillis in that contest.
Considering the time between the 2022 Olympia and the 2023 Arnold Classic was just under three months, Gillis seemed to use that time optimally to improve the weaknesses that kept her off the podium in Las Vegas. Gillis won one pro show in 2022 — the Toronto Pro Supershow — but earned silver medals at two others: the 2022 New York Pro and the 2022 Pittsburgh Pro.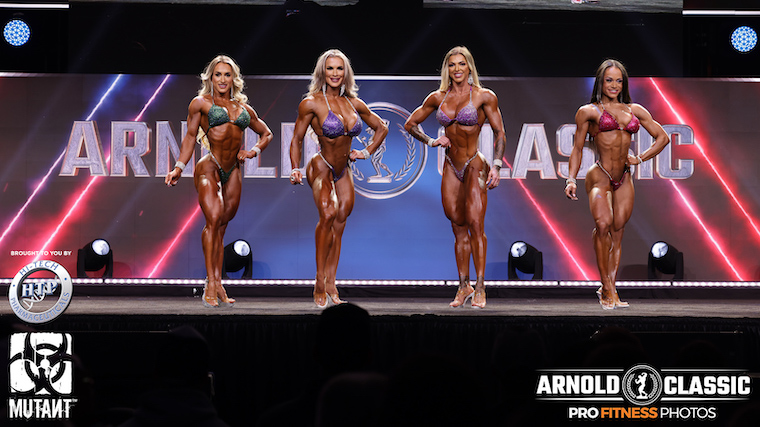 [Related: 2023 Arnold Classic Results — Live Updates and Winners]
Since the 2023 Olympia qualification system requires athletes either be former Olympia champions, have finished on the podium at the 2022 Olympia, or win a pro show during the 2023 season, the 2023 Olympia Wellness roster now consists of the reigning champion Francielle Mattos, Isabelle Nunes, Angela Borges, and Kassandra Gillis.
The prize money awarded to the podium finishers of the 2023 Wellness International other than Gillis was not announced during the award ceremony. Gillis earned $7,000 for her victory. This article will be updated with the rest of the prize money information when it becomes available.
Featured image courtesy of the Arnold Sports Festival.