The Arnold Classic is the season opening event for the IFBB Pro League, and it's generally considered the second most prestigious title in the sport of bodybuilding. The winner is often considered an automatic top contender to the Mr. Olympia, which takes place later in the season.
Going into this year's event, William Bonac and Roelly Winklaar were considered the two favorites with the best chance to win. However, a man from Tennessee and trained in Kuwait changed all of that.
Winner – Brandon Curry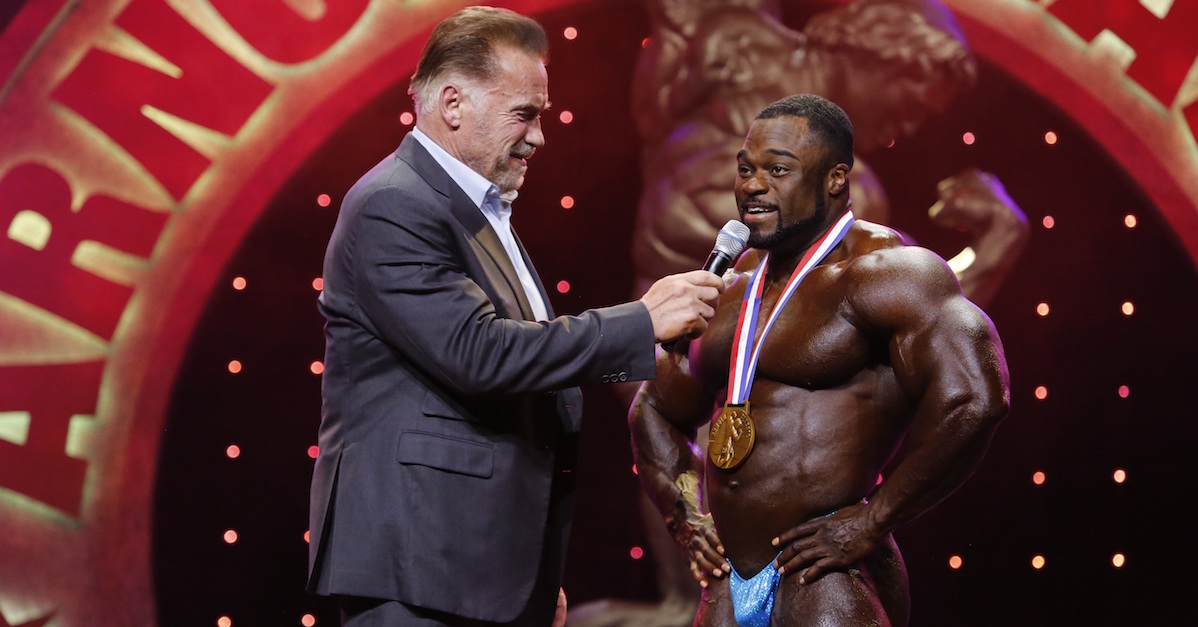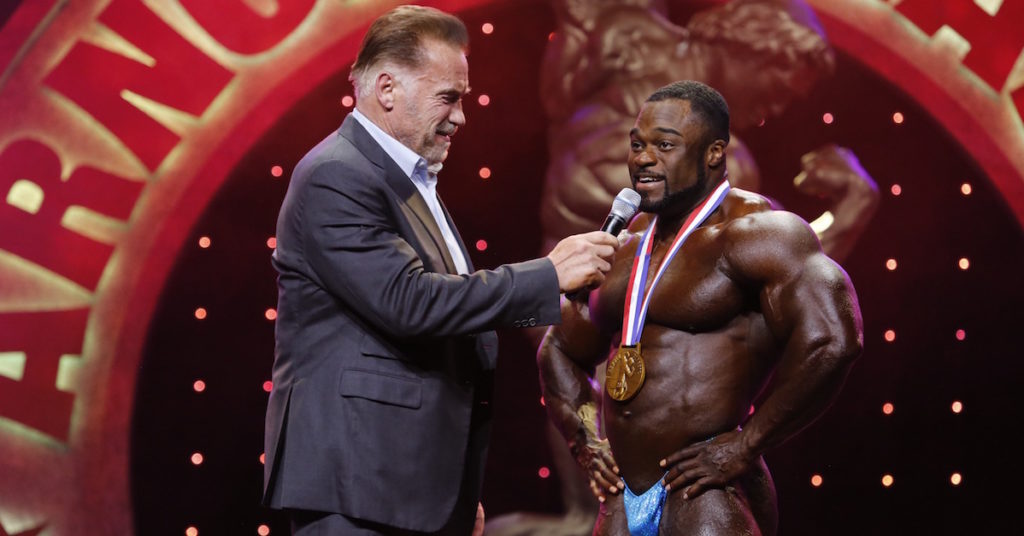 Curry had previously won the Arnold Brazil and Arnold Australia in his career but never won the Arnold USA. He came to this show in his best shape ever and had the crowd fully behind him. His tight waist, crazy conditioning, round delts, and excellent posing are what led him to this win.
Remember that posing is scored at the Arnold events, whereas it isn't in the other shows. Curry had the best of them all. "Man, this feels amazing. I've won the others but it feels so good to be holding this trophy."
2nd – William Bonac
Bonac was the 2018 champion and looked excellent in his own right but was holding a little water and his waist wasn't as small as Curry's. He had great muscle size and shape which is what kept him in contention. If Curry hadn't been as on as he was, Bonac probably would've repeated as champion.
3rd – Luke Sandoe
Sandoe was the biggest positive surprise of the show. Experts thought he would do better than he had at past shows but he knew being in a top spot was a possibility. He said: "I've been working with Chris Aceto and his plan has been working perfectly. I feel great, look my best, and have never been looking forward to doing a show. When I was here before, I didn't have much time to prepare because I wasn't expecting the invite. This year I had more time and was ready."
4th – Cedric McMillan
McMillan is always entertaining to watch onstage and this year included him doing his version of "Birdbox" and posing while blindfolded. He has an incredible overall physique but this year didn't match what he had when he won in 2017. He looked better at the finals than he did in prejudging but wasn't going to take the top spot at that point.
5th – Roelly Winklaar
He was considered a favorite but suffered from food poisoning a couple weeks out from the show and wasn't able to get the shape back that he brought to the Olympia which earned him 3rd and the title of People's Champion. He will likely focus on the Olympia for the rest of the season.
6th – Steve Kuclo
Kuclo looked huge and had the crowd on their feet but wasn't as ripped as he had been in the past and faced a tough lineup that included guys at their best so the Texas firefighter settled for 6th.
Other Notes
Josh Lenartowicz was in 8th in the field but earned the inaugural "Ed Corney Posing Award" for being the best poser of the night.
William Bonac not only took 2nd but also won the Most Muscular award thanks to all the 230 pounds of quality mass that he packed on his 5'6" frame.