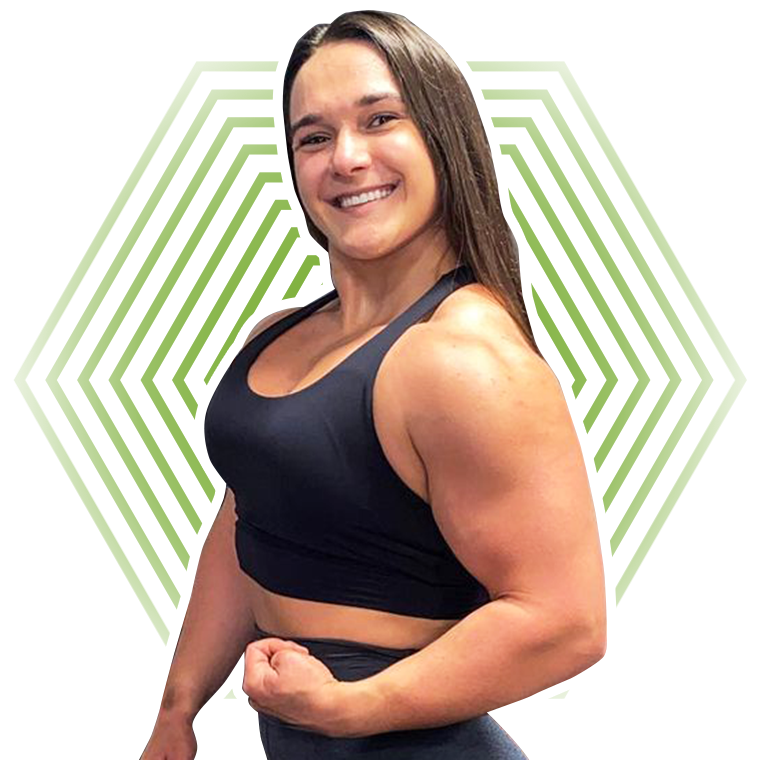 At 23 years old, powerlifter Amanda Lawerence has rapidly ascended to the top of the sport's food chain. In her powerlifting debut — the USA Powerlifting 2016 Twin Ports Raw Open — she placed first. Of her 14 competitions, Lawrence has won 11 of them and only missed the podium once — during her first Raw Nationals in 2017.
If there's one word that best describes her career, it's "progression." Just four years after her first meet, the 84-kilogram powerlifter holds three American records: one in the back squat (246 kilograms), the deadlift (260 kilograms), and total (646 kilograms). Those lifts are actually heavier than her identical world records.
But it seems Lawrence's potential is yet to be fully tapped. She's in her early twenties and continually lifts heavier, and heavier, and heavier in the gym. In female powerlifting, Lawrence is the next big thing — and she's already at the top.