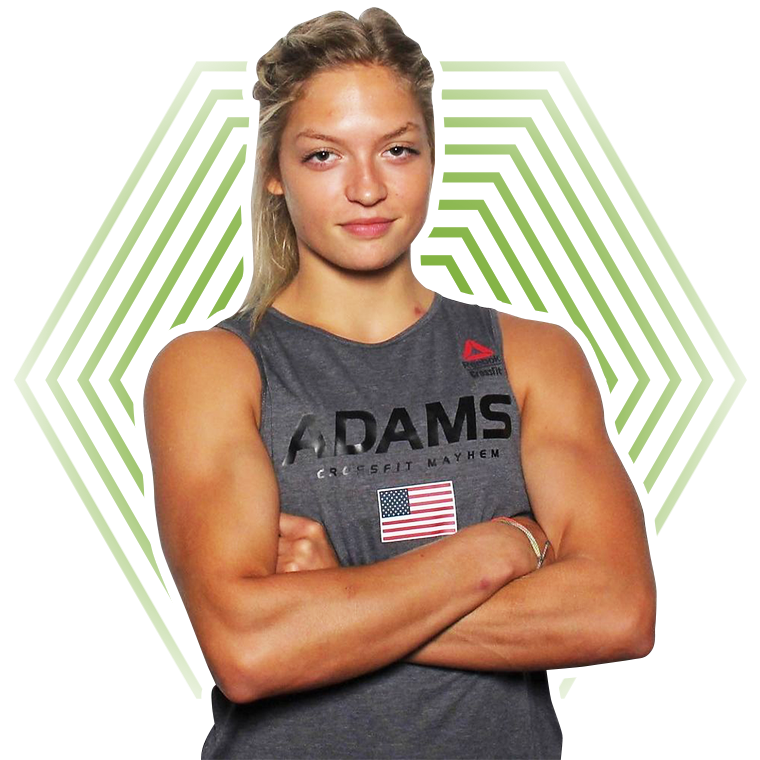 Haley Adams was born to do CrossFit. Ok, maybe that's an exaggeration, but she proved to be a CrossFit prodigy when she earned second place at the 2016 Games in the Teenage Girls (14-15) division. Then from 2017-2018, Adams racked up another silver medal and then a first-place finish in the Girls (16-17) division. 
At the 2019 Games (in the Women's division), a 19-year-old Adams went toe-to-bar with the fittest athletes on the planet — and got sixth place.  
It was in 2020 that Adams really earned her stripes. Out of the 12 events in the 2020 CrossFit Games Finals, she took second in six of them. If not for Kari Pearce's impressive winning performance in the final event Atalanta, Adams would have stood on the podium. In that same event, Adams claimed fourth but had to battle through bloody, torn hands from the event's pull-up portion. 
For Adams, it's not so much a question of if she'll set foot on the Games podium but when. As for why we wouldn't wait until Adams dons gold to feature her? Because the youngest proved to be the toughest among a field of seasoned vets— and a brand new generation of CrossFitters will be playing catch up to this young gun.